Birthday Gift Ideas
Year after year, gift cards are the most requested gift on birthday wish lists. So the decision to buy a birthday gift card is easy. Deciding which birthday gift card to buy, however, is a little more challenging. You can buy a store brand gift card, a personalized store brand gift card, or a custom Visa® gift card that can be used anywhere major credit cards are accepted.
Below are some birthday gift ideas that are easy to make and fun to give:
Kids and Teens. Add a photo of the birthday boy or birthday girl to a personalized gift card and write a simple, "Happy Birthday" on the card's embossed message line. If you don't have a photo in your own library, look for a "selfie" on the birthday teen's Facebook page. Deliver the gift card with a little treat such as a favorite candy, a book, or a small toy. Kids often enjoy the process of opening a gift as much as the gift itself.
Significant Birthday Years. Order a personalized birthday gift card in the dollar amount that matches the recipient's birthday. For example, put a recent photo of the honoree on a gift card and write "40 for the big 4-0" on the card. Make the gift card delivery more sentimental by adding a handwritten list entitled, "40 things we love about you."
Let's Party. Take a photo of you and the kids all wearing birthday hats and blowing party horns. Try throwing confetti in the air when you snap the photo to make the image even more festive. Upload the photo to make a personalized gift card and write "Let's Party" on the card's embossed message line. Deliver the gift card with a party hat, blower, and a bag of confetti.
If you don't have a birthday photo of your own, select a birthday gift card design from our predesigned gallery. The gallery is full of gift cards created by our designers plus thousands of images submitted by photographers, artists, and designers who participate in the PicPaid program.
Birthday Savings
Before you start planning the birthday party, look for discount gift cards to save on everything from party supplies and decorations to birthday dinners and desserts. Try discount gift cards at Walgreens or CVS for party supplies, Michaels for decorations, and Outback Steakhouse for a nice birthday dinner. We've also got discount gift cards for department stores like Macy's and Sears where you can buy traditional presents for less.
Did you know?
'Happy Birthday' was not a common term until the early 1900′s when the song "Happy Birthday to You" was created. Learn More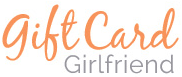 Birthday Gift Tips
"At GiftCards.com, you can pick any gift card denomination between 20 and 200 dollars. Get a gift card dollar amount equivalent to the recipient's age–43 dollar gift card for turning 43! Write, "Shop Your Age" on the card."
10 Great Birthday Gift Cards
Whether you're throwing a birthday bash or a private party, choose one of these great birthday gift cards to celebrate in style.