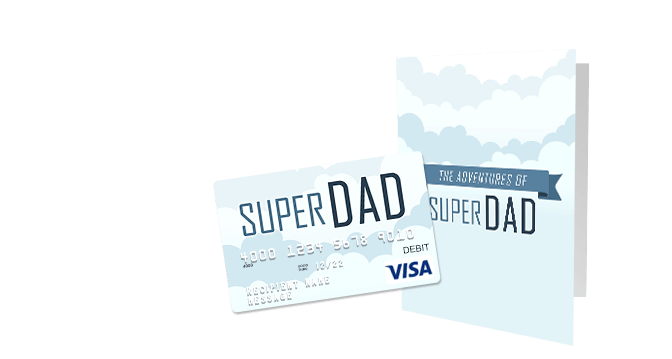 Top Father's Day Gift Cards
Father's Day Gift Ideas
Gone are the days of puzzling over tie racks and wallet displays to pick out the perfect Father's Day gift. Times have changed. Business casual dominates the workforce, and today's dad is more likely to have a digital wallet than a leather billfold. So rather than head to the mall for a Father's Day gift, look no further than GiftCards.com for a gift card that will fit any man in your life.
Here's how to give Father's Day gift cards:
1. King of the Grill. Find a picture of dad hovering over the barbeque or laughing with family and friends at an outdoor party. Upload the photo to make a gift card and write, "Time to get Cookin'" on the custom message line. Deliver the personalized gift card with a new rub or grilling sauce to try.
2. Gadget Man. Though you may think he has all the gadgets he could possible want, there's always something new on the market to buy. Take a picture of the gadget he's been eying; upload it to make a custom gift card, and write, "Make it Happen" on the embossed message line.
3. D-I-Y Guy. For the home improvement expert with a garage full of tools, a brand-name hardware store gift card may not be that useful. Put a picture of dad working on his latest project on a personalized gift card that can be used anywhere Visa® or MasterCard® are accepted. Then dad can redeem the Father's Day gift card at specialty shops like builder supply stores, plumbing shops, online cabinetry sites, and more. Tie the gift card to a pair of safety goggles, a tape measure he won't lose, or some soap made specifically for working man hands.
4. Sportsman. Whether he's shooting hoops or firing with a bow and arrow, sporty dads will appreciate a gift card that can be used to buy anything from new gear to a carbo-loaded meal the night before his next outing. Make a custom gift card with an action shot of dad doing his thing and write the words, "Go For it" on the message line. Tuck the gift card into a new sports bottle, attach it to a power drink mix, or wrap it up in a new microfiber towel.
If you don't have time to take a Father's Day photo of your own, select a Father's Day gift card design from our predesigned gallery. This gallery is full of gift cards created by our designers plus thousands of images submitted by photographers, artists, and designers who participated in the PicPaid program.
Father's Day Savings
Discount gift cards provide two ways to save money on Father's Day. The first way is to buy your dad a discount gift card and simply give it to him. The second way is to use a discount gift card to buy dad a traditional present. For example, if you know dad has his eye set on a new router, get a discount Sears gift card and use it to buy the router he wants. Dad gets the full value of the gift card and you get the savings. If he knew your secret, dad would be so proud!
Did you know?
After Mother's Day became popular as a celebration to honor mothers, Father's Day was created. Learn More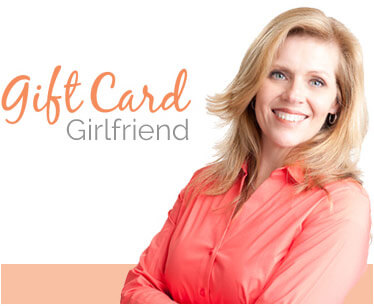 Father's Day Gift Tips
"Get dad a clothing store gift card and deliver it with a duct tape tie. Have the kids sign their name to the tie with a sharpie. Dad can wear the tie for fun and use the gift card to pick out what he really wants."
10 Great Father's Day Gift Cards
Great gift cards for Father's Day—everything from outdoor projects to a favorite restaurant or two.