About Gift Card Girlfriend
Shelley Hunter (a.k.a Gift Card Girlfriend) is a gift card expert and the spokesperson for GiftCards.com.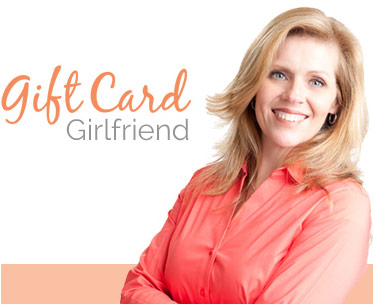 From gift card tips and practical advice, to inspiring ideas and insights into the gift card industry, she is your Consumer Guide to Gift Cards. Gift Card Girlfriend can address any gift card question or concern you have, plus share her signature way of turning gift cards into thoughtful, personalized gifts.
Shelley is also a stay-at-home mom to three school-age children. She can speak to the benefits of working from home, starting a personal brand, and making the transition from corporate world to the PTA and back. Her kids rarely play quietly while she works, but she wouldn't have it any other way.
Contact GCG
Suggestions? Questions? Contact Gift Card Girlfriend and she'll get back to you as soon as she can