Gift Card Girlfriend Blog
Friday 4.08.2016
Easy Thank You Gift for the Basketball Coach, Team Parent, Cheerleaders and anybody else who supports the basketball team.
Read More »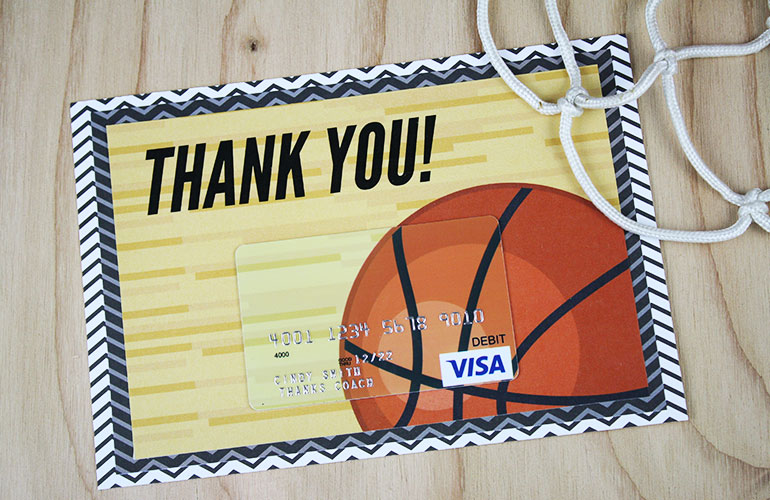 Thursday 4.07.2016
All the ways to buy and save on Cabela's gift cards PLUS the benefits of each!
Read More »
Tuesday 4.05.2016
Free gift card printable with quote, "Mothers hold their children's hands for a short while, but hold their hearts forever."
Read More »
View Archives >>
Subscribe