Gift Card Girlfriend Blog
Wednesday 11.18.2015
Super Easy gift idea for kids (of all ages). Print Santa's Nice List Certificate and add a matching gift card.
Read More »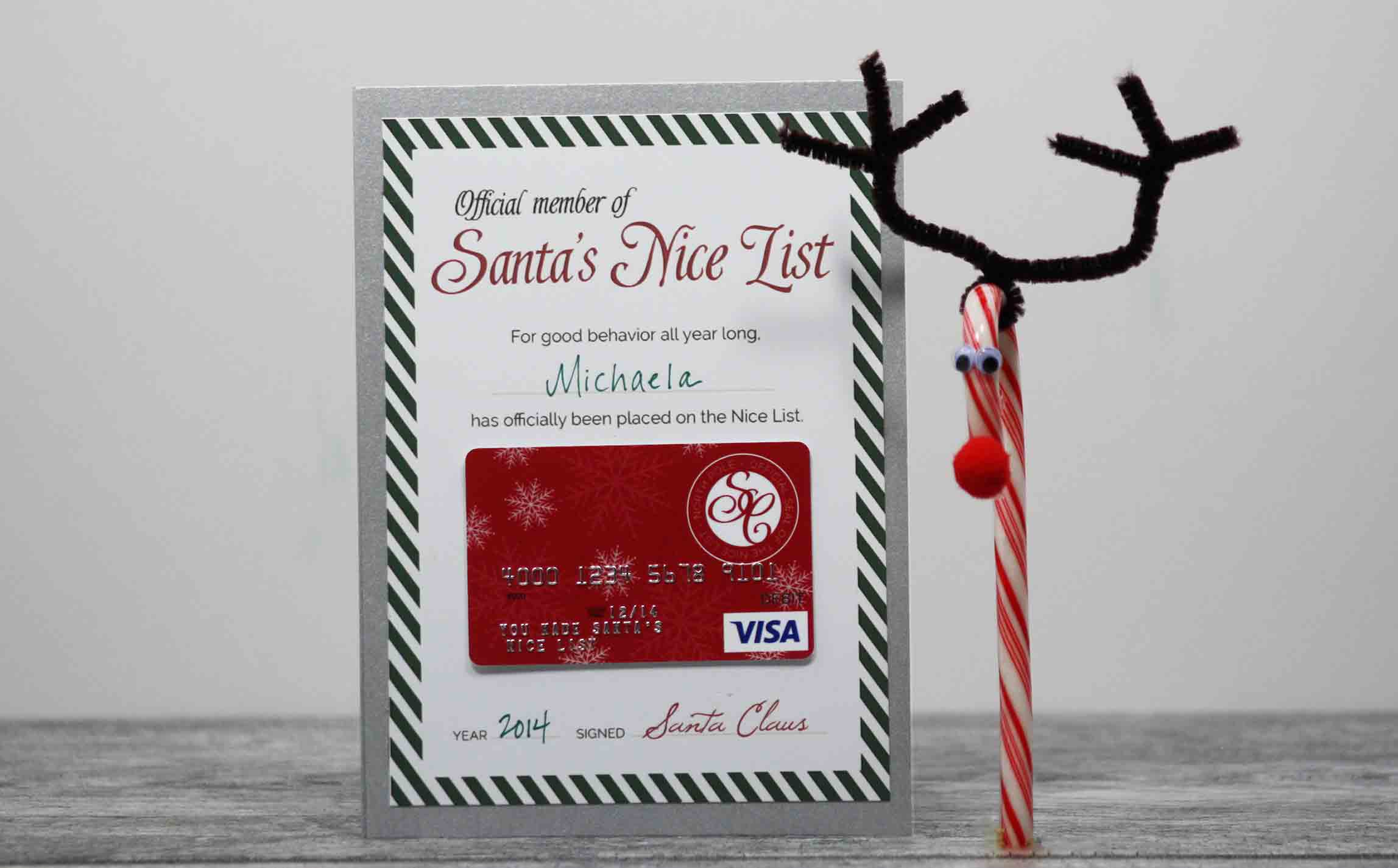 Wednesday 11.18.2015
Know the difference between the two types of charity gift cards so you can make your donation count.
Read More »
Sunday 11.15.2015
A delightful (and free!) Christmas gift card holder you can print at home to deliver Season's Greetings.
Read More »
View Archives >>
Subscribe