Gifts For Him Gift Ideas
Whether he's a sports guy, gamer, wannabe chef, or car enthusiast, the man in your life can use a personalized gift card to buy anything he wants—from new parts and supplies to an actual adventure. Since customizable Visa® Gift Cards can be used anywhere Visa® cards are accepted, this is a gift for dad (gift for husband, gift for boyfriend, or gift for son), that can be used to shop online, at major retailers, and even the bait and tackle shop at his favorite fishing hole. Below are some gifts for him that are easy to make and fun to give:
Gamer Gift. He may spend hours playing video games, but that doesn't mean he has all the equipment he wants. Take a screenshot of his favorite video game and upload it to make your own gift card for him. Write, "Time to power up" on the gift card's embossed message line. Deliver the gamer gift card with snacks that can be eaten with one hand.
Deals on Wheels. Whether he just got his license or has been driving for years, chances are this guy could use a new gadget for the automobile or motorcycle that he fawns over. At the very least, he can use a Visa gift card to buy gas. Take a picture of your guy's wheels and use the photo to make a custom Visa® gift card for him with the words, "Hit the road" on the card. Deliver the gift card with a roadside safety kit, an automotive magazine, or a car detailing kit.
Sports Fan. Game gear can be expensive, but your diehard fan wants to show his team spirit! Take a photo from his last tailgate party and turn it into a custom MasterCard® gift card for him. Write, "Number 1 Fan" on the gift card's embossed message line. Deliver the gift card tucked inside a football-shaped koozie, wrapped around face paint, or a team-themed lighter for the next tailgater.
Find other gifts for him in the Father's Day Gift Ideas section.
If you don't have a photo of your own, select a gift card design from our predesigned gallery. The gallery is full of gift cards created by our designers plus thousands of images submitted by photographers, artists, and designers who participate in the PicPaid program.
Savings for Him
Stretch shopping dollars further with discount gift cards. Before heading to the mall to pick out a traditional gift, shop the discount gift cards available at GiftCards.com and you'll have more money to spend. Find up to double-digit savings at his favorite clothing stores like Macy's, Banana Republic, or Men's Wearhouse. Buy discount movie tickets at Regal Cinemas or books for less at Barnes & Noble. You can even find those much-loved gadgets at Brookstone and Sears. Using unwanted gift cards is a great way to save money on gifts for him.
Did you know?
Father's Day is the fourth largest card-sending holiday in the United States, with 94 million cards exchanged annually. Learn More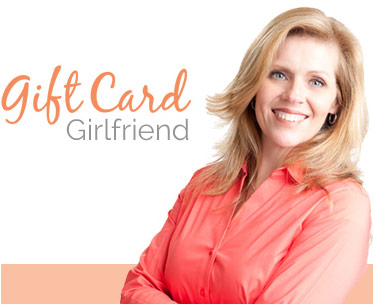 Gift Tips for Men
"Play to the male ego here and create a gift card with his photo on it. Find a picture of one of his most triumphant moments: scoring a touchdown in high school, catching that big fish, the day his daughter got married. Add a note with the words, 'You still got it.'"
10 Great Gift Cards for Him
Whether your guy is into sports, cars, or music, there's sure to be a gift card he'll enjoy.