News Articles
In the News
November 5, 2015
The "Kids and Gift Cards" study conducted jointly by GiftCards.com and The Gift Card Network is featured in Incentive Magazine.

November 2, 2015
Shelley Hunter, Gift Card Girlfriend at GiftCards.com, shares a recap of what's in store for egift cards this holiday season.

October 30, 2015
Jason Wolfe, CEO of GiftCards.com, receives Pittsburgh Technology Council's CEO of the Year award.
October 19, 2015
Shelley Hunter, Gift Card Girlfriend, chats with Michael Finney on his Consumer Talk show on KGO Newstalk 810. The subject
[more]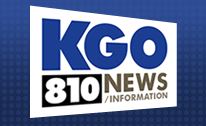 September 2, 2015
Pittsburgh Technology Council to Name Winners on Oct. 29, 2015 PITTSBURGH, PA – September 2, 2015 – GiftCards.com, the largest
[more]
August 18, 2015
The card is designed for small- and medium-size companies to order co-branded Visa rewards and loyalty cards with no minimum
[more]

August 18, 2015
Sending your kids off to school is not cheap. According to Michael Finney, families are expected to spend $600 on
[more]
August 10, 2015
Along with six other nominees, Jason Wolfe, CEO of GiftCards.com, is one of the finalists for "CEO of the Year"
[more]
August 4, 2015
The Money Saving Expert talks to Gift Card Girlfriend on how to save money on back-to-school shopping right out of
[more]
August 4, 2015
Prepaid cards can be especially useful for SMEs in need of a simple way to pay their employees. But a
[more]