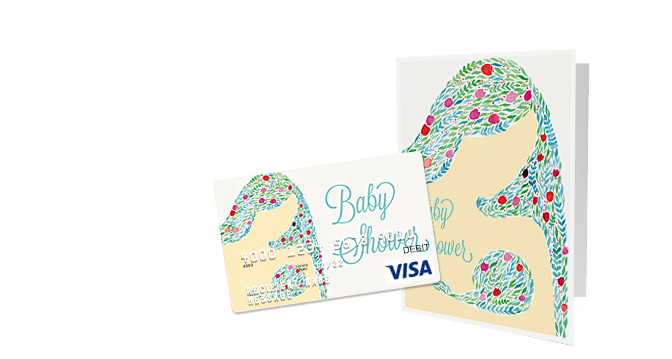 Baby Gift Cards
New Baby Gift Ideas
Bringing an infant home from the hospital is like setting up a science experiment full of endless variables. Despite what gift registries say, there is no single set of supplies guaranteed to fill the needs of every newborn. New parents know they will need diapers, rash cream, bottles, pacifiers, clothes, and more. But they won't know which brand, size, or style works for their child until they test each product. And that can get expensive. Get a new baby gift card so parents have the money to discover what makes their little one happy.
Here's how to give new baby gift cards:
1. Baby Basics. Take a picture of pregnant mom in all her glory and turn it into a personalized gift card. Add the words, "Momma knows best" to the gift card's embossed message line. Deliver the new baby gift card with a few baby basics such as gentle bath wash and a soft wash cloth. Add a handwritten note to the card reminding new mom to trust her instincts when the baby arrives.
2. Diaper Dash. Though less glamorous than an infant ballet sleeper and less sentimental than a crocheted pair of booties, a new baby gift card for diapers will be significantly more useful. Upload a diaper-themed photo such as a picture of the newborn in diapers, a picture of you holding a stack of diapers, or a picture of mom-to-be when she was in diapers. Make your own gift card and write "Diaper Fund" on the card. Deliver the diaper gift card with a start pack of diapers, diaper wipes, or diaper rash crème.
3. Time Out. Treat the new parents to a moment of relaxation with a gift card that can be used to go to the movies, to a restaurant, or to a spa. As hard as it might be to leave the baby for a few hours, it can also feel rejuvenating to reconnect as people rather than just parents. Create a gift card with an image of the new family together. Write, "Time out for you" on the card. Deliver the new baby gift card with an offer to babysit.
If you don't have a new baby photo of your own, select a new baby gift card design from our predesigned gallery. The gallery is full of gift cards created by our designers.
New Baby Savings
With discount gift cards, you don't have to wait for a sale on diapers, clothing, or baby gear. Look at the gift cards available and shop where the savings take you. You can buy diapers with gift cards to ShopKo and Rite-Aid. Buy baby gear at Babies R Us and Toys R Us. And save on newborn clothing with The Children's Place and Gymboree gift cards. Thanks to the rising costs of raising a child, parents need all the savings opportunities they can find. Using unwanted gift cards to create your own sale is a great way to ease the budget before and after baby arrives.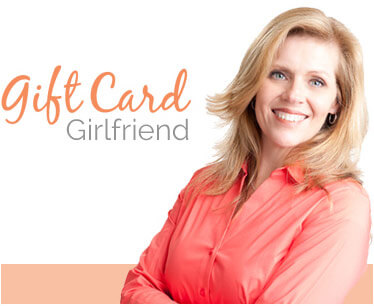 Baby Shower Gift Ideas
"Diapers, Diapers, Diapers. Let's face it, new mom is going to need a lot of things and diapers is one of them. But rather than stuff her closets with a pallet full of diapers, get her a gift card so she can buy her own diapers when she needs them. Use a personalized photo of a baby in diapers and write, 'Diaper Savings Account' on the card. Deliver the gift card with a pack of wipes and all the diaper coupons you can find."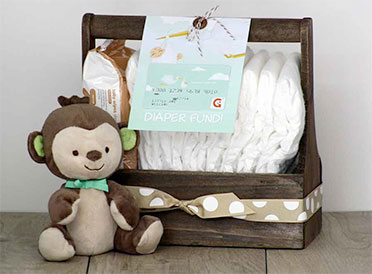 10 Great New Baby Gift Cards
From bibs and burp cloths to strollers and spa treatments, new moms can use all the help they can get. Try these great new baby gift cards to help families with the transition.