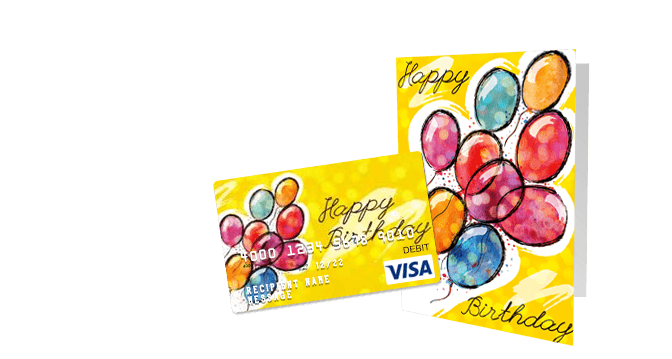 Birthday Gift Cards
Birthday Gift Ideas
Gift cards Make the Perfect Birthday Gift! You are in the right place if you agree! Giftcards.com can provide you with the perfect gift for any occasion. Birthday gifts are always tricky purchases and you need to be careful to buy the same type of gift for your friends and family every year. Never get stuck in a gift purchasing rut again. Gift cards are extremely thoughtful and creative gifts for anyone's birthday, and when combined with the right graphic gift cards can provide an incredibly unique gift sure to appeal to any personality. The best part is that every time your gift recipient uses their gift card, they will be thinking of you!
In order to craft the perfect gift, GiftCards.com provides you with the opportunity to create your very own personalized gift card using one of your photos as the background! If you find your personal photo collection doesn't quite fit the occasion or the message you want to send, don't worry we have you covered! You'll have the opportunity to explore our large database of creative and unique pre-designed graphics perfect for every occasion especially a birthday!
When you combine our growing selection of pre-designed birthday cards with your endless supply of personal photos, we are confident you'll find yourself with a unique, exciting, and thoughtful birthday gift to be proud about when presenting. In addition to being unique and thoughtful a gift card also adds security and flexibility. Often times giving a gift card is much safer, and certainly more thoughtful, than giving cash and is guaranteed to work at any location accepting debit cards.
Birthday Savings
Before you start planning the birthday party, look for discount gift cards to save on everything from party supplies and decorations to birthday dinners and desserts. Try discount gift cards at Walgreens or CVS for party supplies, Michaels for decorations, and Outback Steakhouse for a nice birthday dinner. We've also got discount gift cards for department stores like Macy's and Sears where you can buy traditional presents for less.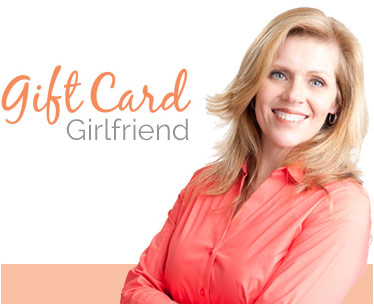 Birthday Gift Tips
"At GiftCards.com, you can pick any gift card denomination between 20 and 200 dollars. Get a gift card dollar amount equivalent to the recipient's age–43 dollar gift card for turning 43! Write, "Shop Your Age" on the card."
10 Great Birthday Gift Cards
Whether you're throwing a birthday bash or a private party, choose one of these great birthday gift cards to celebrate in style.