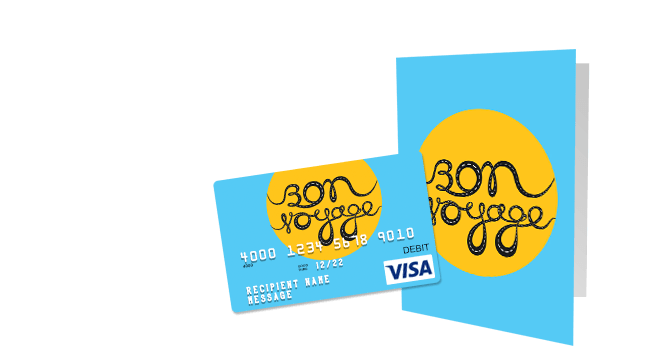 Top Bon Voyage Gift Ideas
Bon Voyage Gift Ideas
Whether moving for good of just taking a trip, send friends and family off with a bon voyage gift card they can redeem on the adventure. Since custom Visa® gift cards can be used wherever Visa® cards and Mastercard® credit cards are accepted, the recipient will be able to use the farewell gift card to pay for food, travel, activities, or new clothes to wear.
Here's how to give a Bon Voyage gift card:
1. Safe Travel. Even the best travel plans can get detoured. Upload a photo of the family and turn it into a personalized gift card with the words, "Safe travel" written on the card. Deliver it with a list of emergency phone numbers, a roadside safety kit, or a travel pouch that securely holds tickets and money.
2. Bloom Where Planted. Leaving is hard, but making new friends can ease the transition. Send good friends off with a gift card they can use to sign up for classes, teams, and activities in their new town. Find a photo of your family and theirs doing something together. Use the image to create a personalized gift card and write, "Enjoy the new digs" on the gift card. Deliver the bon voyage gift card with a potted plant, a planter box, or tied to the handle of a gardening shovel. Add a handwritten note that reads, "Bloom where you are planted."
3. Life's a Journey. Take a picture of yourself or the whole family, waving, with big smiles on your faces. Use the photo to make a personalized gift card and write the words, "'til we meet again" on the gift card's embossed message line. Deliver the going away gift card with some snacks for the trip.
Find other going away gift ideas in the graduation, wedding, and retirement sections.
If you don't have a bon voyage photo of your own, select a bon voyage gift card design from our predesigned gallery. The gallery is full of gift cards created by our designers.
Bon Voyage Savings
Before you hit the road, hit the discount gift cards rack to save on everything from flip-flops and tank tops, to gasoline and magazines. You can find nearly all of those items at stores like Sears and Walmart. Pick up reading material with a Barnes & Noble discount gift card or visit Walgreens or CVS instead. Then get your travel sneakers for less at Dick's Sporting Goods or Payless Shoes. With the potential to capture double-digit savings, this is an adventure worth taking!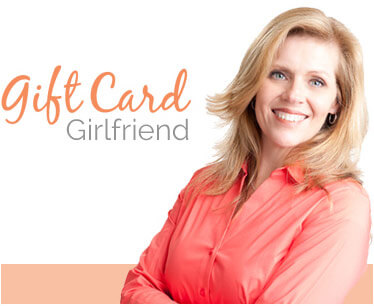 Travel Gift Tips
"Pair a travel-themed gift card with a mobile accessory such as a neck rest, travel-sized hygiene kit, or a portable phone charger. If the recipient is planning to stay on the ground, deliver a gift card for gasoline along with a roadside emergency kit and a stash of snacks."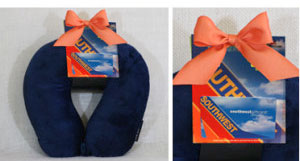 10 Great Bon Voyage Gift Cards
Send someone off on their next adventure with a gift card for new clothes, travel accessories, or a ticket to ride!