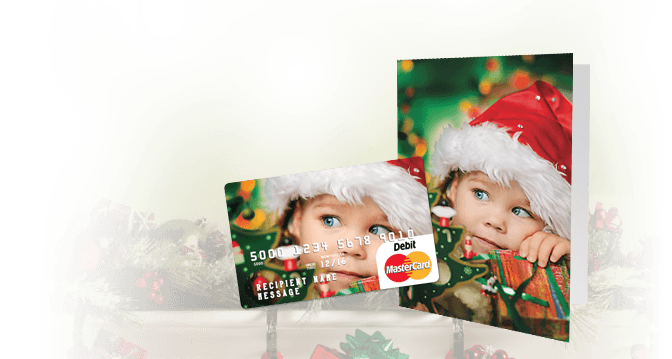 Top Christmas Gift Cards
Free Christmas Printables
If you want the convenience of gift cards, but still want to be able to put a little D-I-Y into your Christmas gifts, then try our free printable Christmas gift card holders. There are several to choose from. All you have to do is select the holder you want, download it, print it and follow the directions given on the blog. Enjoy!
Make it here: Christmas Gift Card Holders
Make Personalized Christmas Gift Cards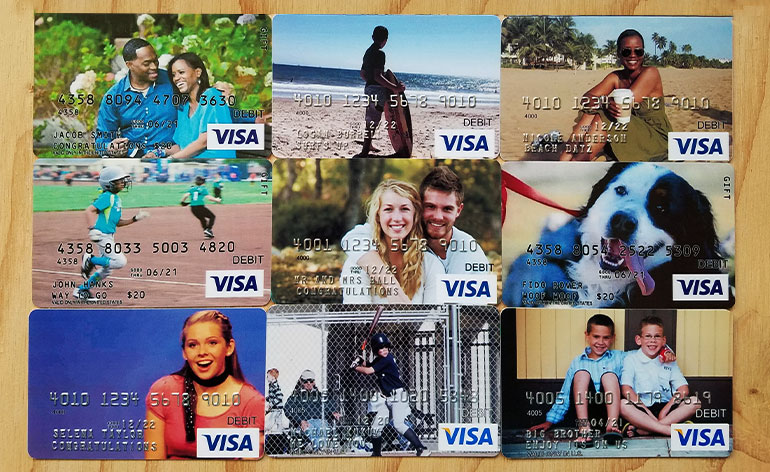 With friends, family, co-workers, teachers, neighbors and others on your Christmas gift list, picking out traditional Christmas gifts can be stressful and time consuming. This year, buy Christmas gift cards instead so you can spend less time shopping and more time celebrating the holiday season.
Here are some fun ways to give a Christmas gift card:
1. Santa Rescue. Remember last year's photo with Santa—the one with your two-year-old screaming in horror, arms reaching out for a rescue? Put that photo on a Christmas gift card for the grandparents and write "To All a Good Night" on the embossed message line. Deliver the gift card tied to a tin full of homemade Christmas cookies.
2. Family Christmas Gift. Rather than buying individual gifts, give the family a gift card they can use together. Upload a photo of the local ice rink, bowling alley, or roller arena. Turn the image into a personalized gift card and add the words "Family Time" to the card. Bundle the Christmas gift card with a pair or comfy socks or warm mittens for each member of the family. Families that play together, stay together!
3. Kids Choice. Skip the puzzles and walk away from the reindeer pajamas. Kids these days have hi-tech wants and new-fangled needs. Johnny plays baseball? Upload a photo of Johnny in his baseball uniform, write "Future All-Star" on the card, and deliver it with a stack of new baseball cards. Suzie enjoys dancing? Find a photo of Suzie at her last dance recital, write "Just Dance!" on the card, and deliver the gift card with a set of ponytail holders and barrettes.
If you don't have a Christmas photo of your own, select a Christmas gift card design from our predesigned gallery. The gallery is full of gift cards created by our designers.
Digital Christmas eGift Cards
No time to make a plastic gift card? Send a digital gift card in minutes–or schedule it for a future date—whichever works best for your timeframe. Pick a gift card, add a personal photo and message, then send it off with the witches!
And, as usual, if you have any questions, enter them in comments below and I will get back to you as soon as I can.
Merry Christmas and Happy Gift Carding!
~Shelley Hunter, Gift Card Girlfriend
Ask Your Christmas Gift Card Questions Here:
Christmas Gift Ideas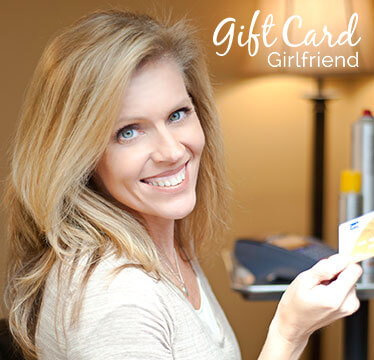 Get answers to all of your gift card questions plus get more tips on Christmas gift cards from Gift Card Girlfriend's Blog
Here's a Christmas Tip!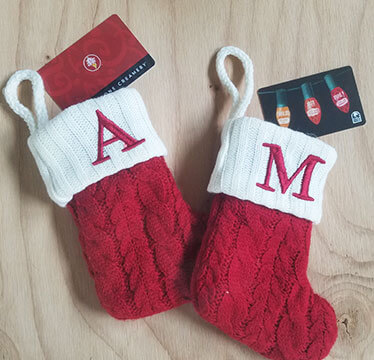 Gift cards are the ultimate stocking stuffers! I bought these little stockings at an after-Christmas sale last year and got them for 70% off! Since gift cards are always in fashion, stock up now for next year's special delivery.
The Best Christmas Gift Cards
Great gift cards for party-planning, gift-giving, decorating, and getting ready for the holidays.
Make Your Own Gift Cards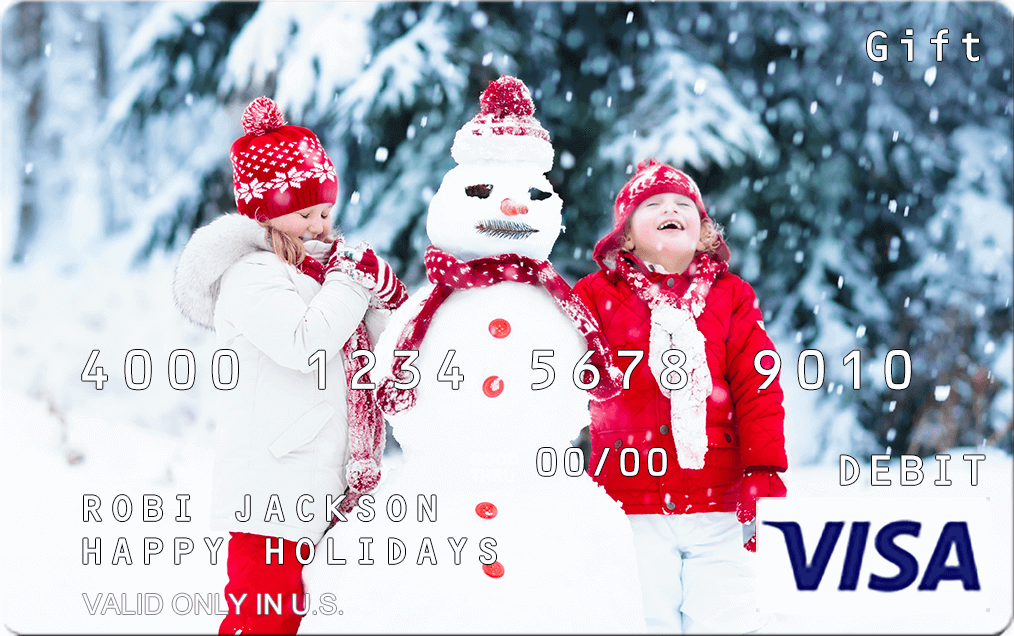 Put your own photos and images on personalized Christmas Visa Gift Cards and Christmas Mastercard Gift Cards.