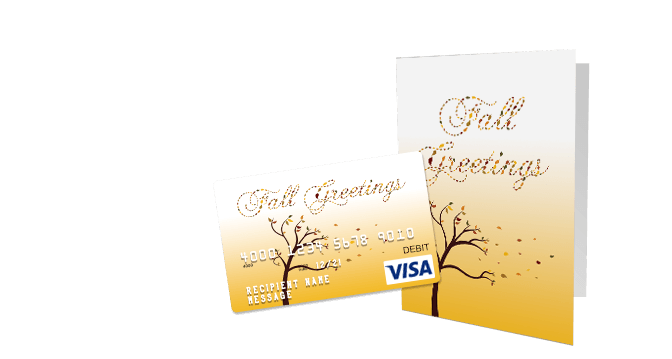 Top Fall Gift Cards
Fall Gift Ideas
When the leaves turn colors and the air turns crisp, we know the latter part of the year will soon be upon us. So while that means holidays like Halloween, Thanksgiving, Christmas, Hanukkah, and others take center stage when it comes to gifting, these occasions are not the only reasons to give a gift during autumn.
Here's how to make fall gift cards:
1. Falling For You. Snap a picture of the leaves as they fall to the ground or have someone take a picture of you falling backwards into a pile of leaves. Upload the photo to make a personalized gift card for your sweetheart with the words, "Falling for you" on the custom message line.
2. Football Fanatic. Nothing says fall like football season. Upload a picture of your gridiron super star or take a picture of the entire family sporting football jerseys. Use the photo to make a fall gift card for Dad and deliver it with his favorite tailgating snack.
3. Pumpkin Pie. Photos at the pumpkin patch are family favorites! Use a picture of the kids picking out pumpkins to make a personalized gift card for Grandma. If she's local, deliver the fall gift card to "nana" with a homemade pumpkin pie. If she lives elsewhere, deliver the pumpkin-themed gift card with a pumpkin spice candle instead. She'll enjoy both the scent and the sentiment.
If you don't have a fall photo of your own, select a fall gift card design from our predesigned gallery. The gallery is full of gift cards created by our designers.
Fall Savings
Save on fall decorations by shopping with discount gift cards to your favorite stores. Spend less on home décor with discount gift cards to Home Depot, Lowe's, or Bed Bath & Beyond. Create fall crafts with discount gift cards to craft stores like JoAnn Stores or Michaels. Stock up on football gear or other sports apparel with savings at sporting goods stores like Sports Authority or Dick's Sporting Goods.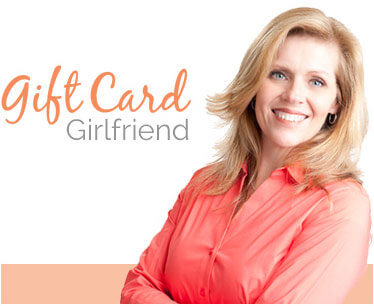 Fall Gift Tips
"To make a fall gift card more personal, tuck a gift card inside a candy-filled cornucopia or tie the gift card to the stem of a hand painted pumpkin."
Top 10 Fall Gift Cards
Great gift cards for home decorations and other supplies needed to welcome the fall season.