What is it about a juicy burger with extra cheese that makes our mouths water? Let's face it, a great cheeseburger could make a foodie's day. So, why not make their day by giving them a burger-inspired gift? Here are 10 unique gifts, perfect for the hamburger lover in your life.

Converse All Star Hi Cheeseburger Sneaker – $60
Sometimes, wearing your food doesn't mean you've just had a dinner disaster. Plus, if you tend to be a sloppy eater, you don't have worry about accidentally dropping a bit of ketchup on these babies – it will blend right in. Wear these dinner-inspired sneakers everywhere to show your love of the infamous cheeseburger.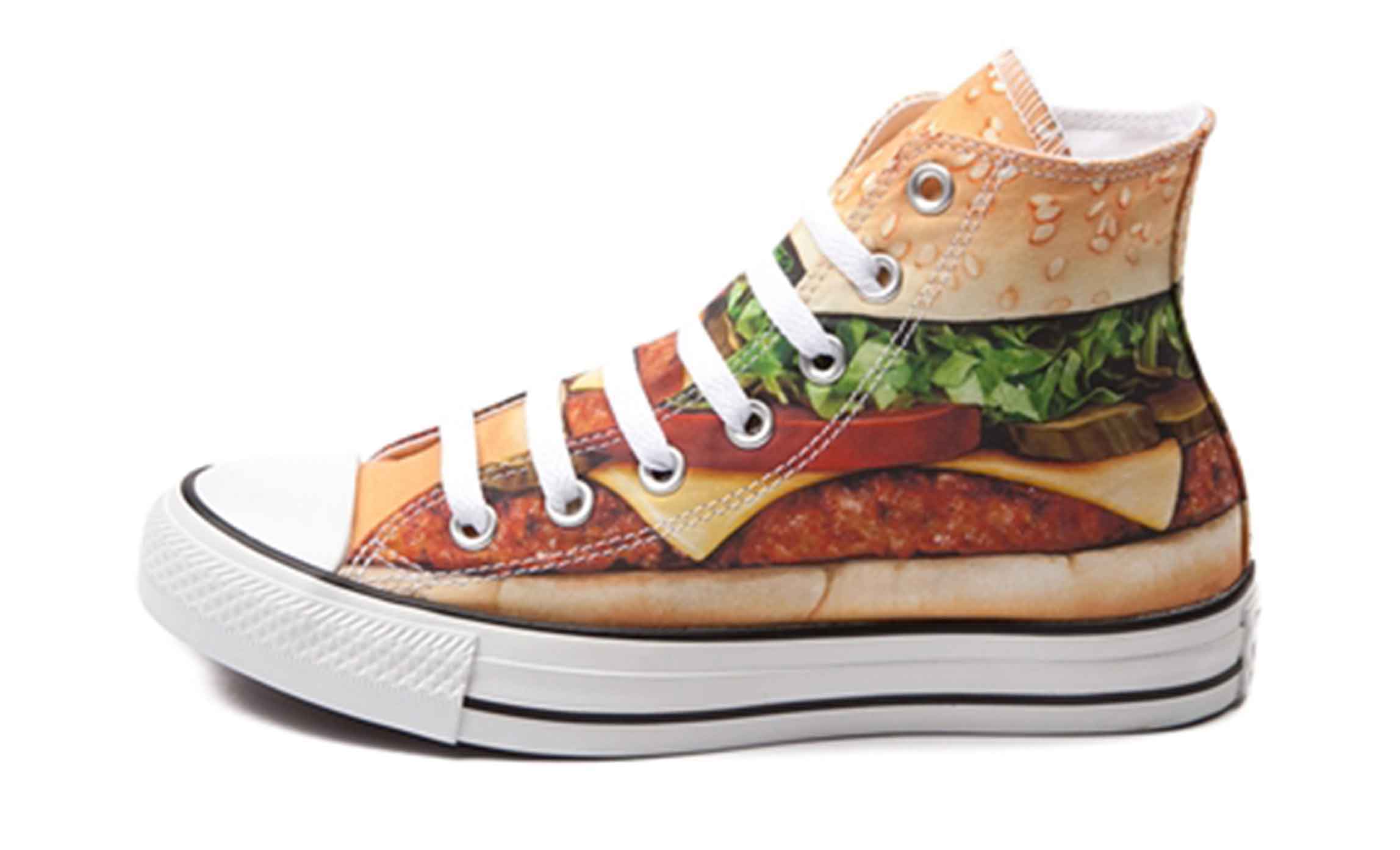 Buy them at Journeys.

Cheeseburger Earrings – $16
Get ready to rock a "rare" accessory this season (or maybe you like your burgers well-done)? Regardless of your temperature preference, you can wear this pair of cute burger earrings whenever you're feeling spunky. Just make sure no one tries to eat them when you aren't looking. They look so lifelike, you just never know!

Buy them at mousemarket on Etsy.


Wooden Burger Dog Tag – $16
Now this is a howling good burger gift. This laser-cut pet ID tag is sure to make your pup stand out from the rest of the dogs in the neighborhood. Personalize it with your pet's name and your phone number.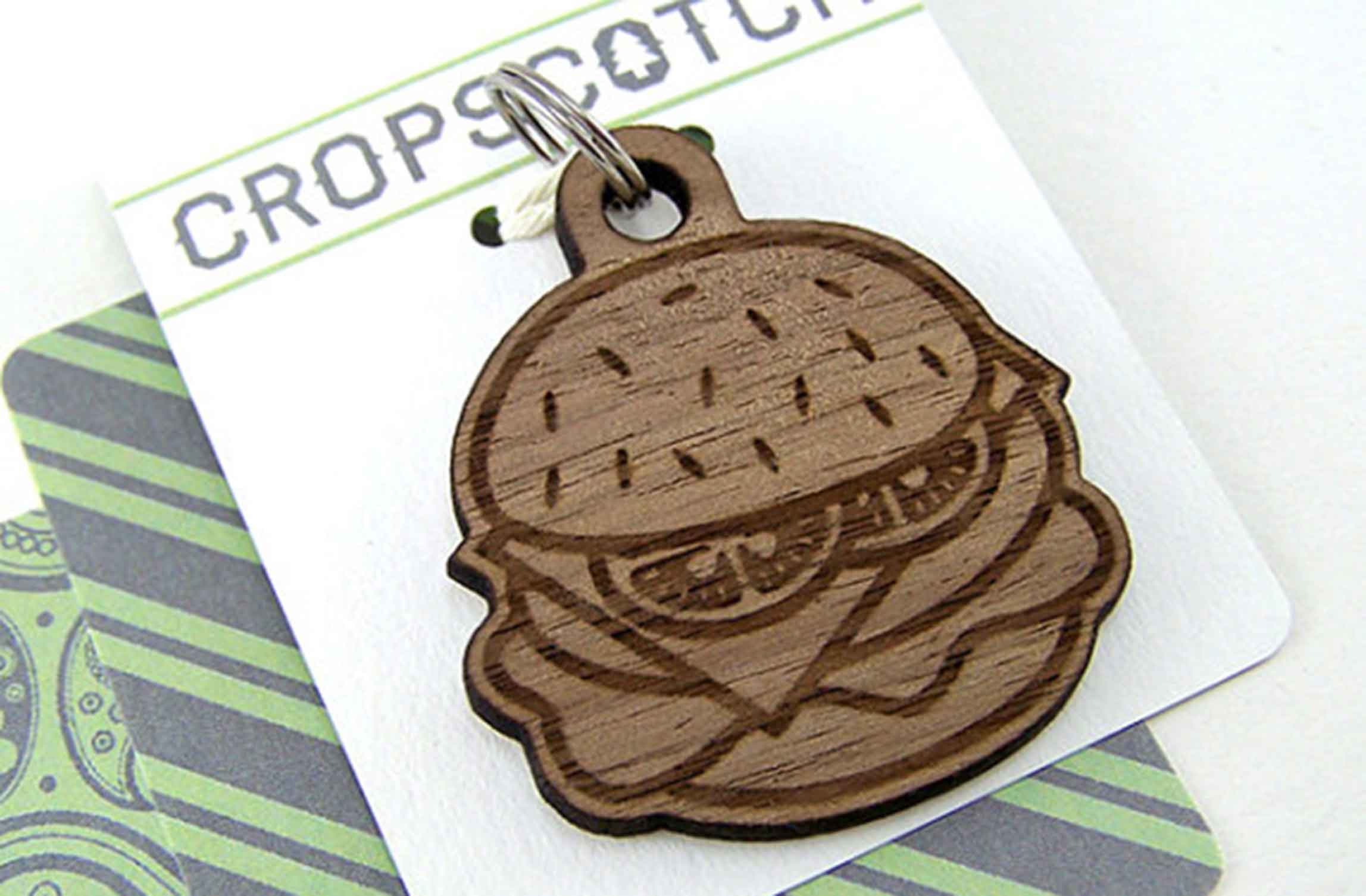 Buy it at Cropscotch on Etsy.

Big Cheeseburger iPhone Case – $33
"I'll have a medium iPhone burger with lettuce, pickles, cheese, tomato, and onions. Hold the mayo". This juicy phone case is sure to be a hit with any tech-lover, burger aficionado. Your mouth will water each time you receive a text message, so don't be surprised if you find yourself being a little hungrier than usual.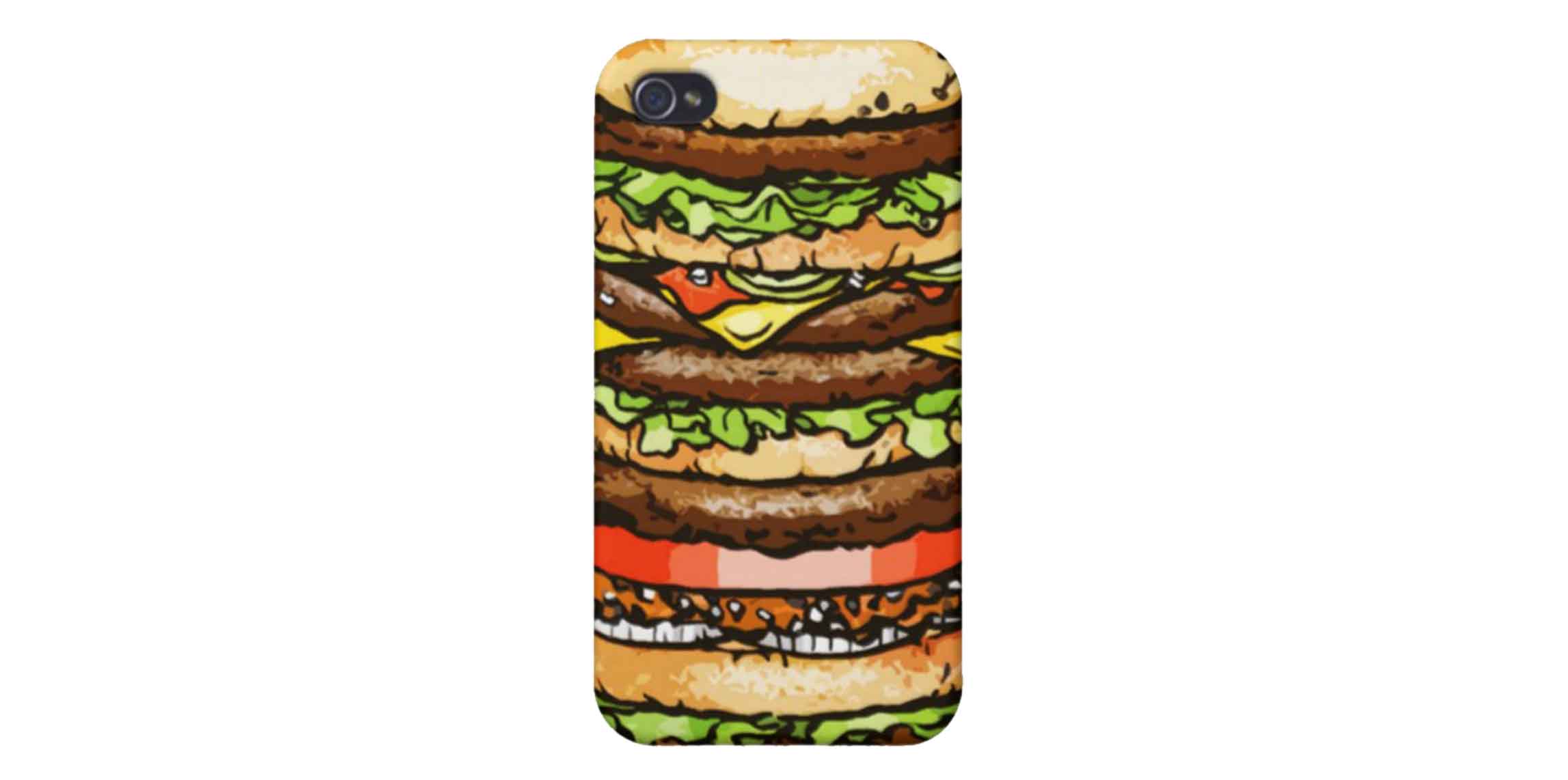 Buy it at Photo USA on Zazzle.

Hamburger Print Sweatshirt – $27
The only thing that's possibly going be cold today is your order of fries (and we hope that isn't the case because there's nothing worse than cold french fries). The point is, this nifty cheeseburger sweatshirt will keep you stylish and warm this winter.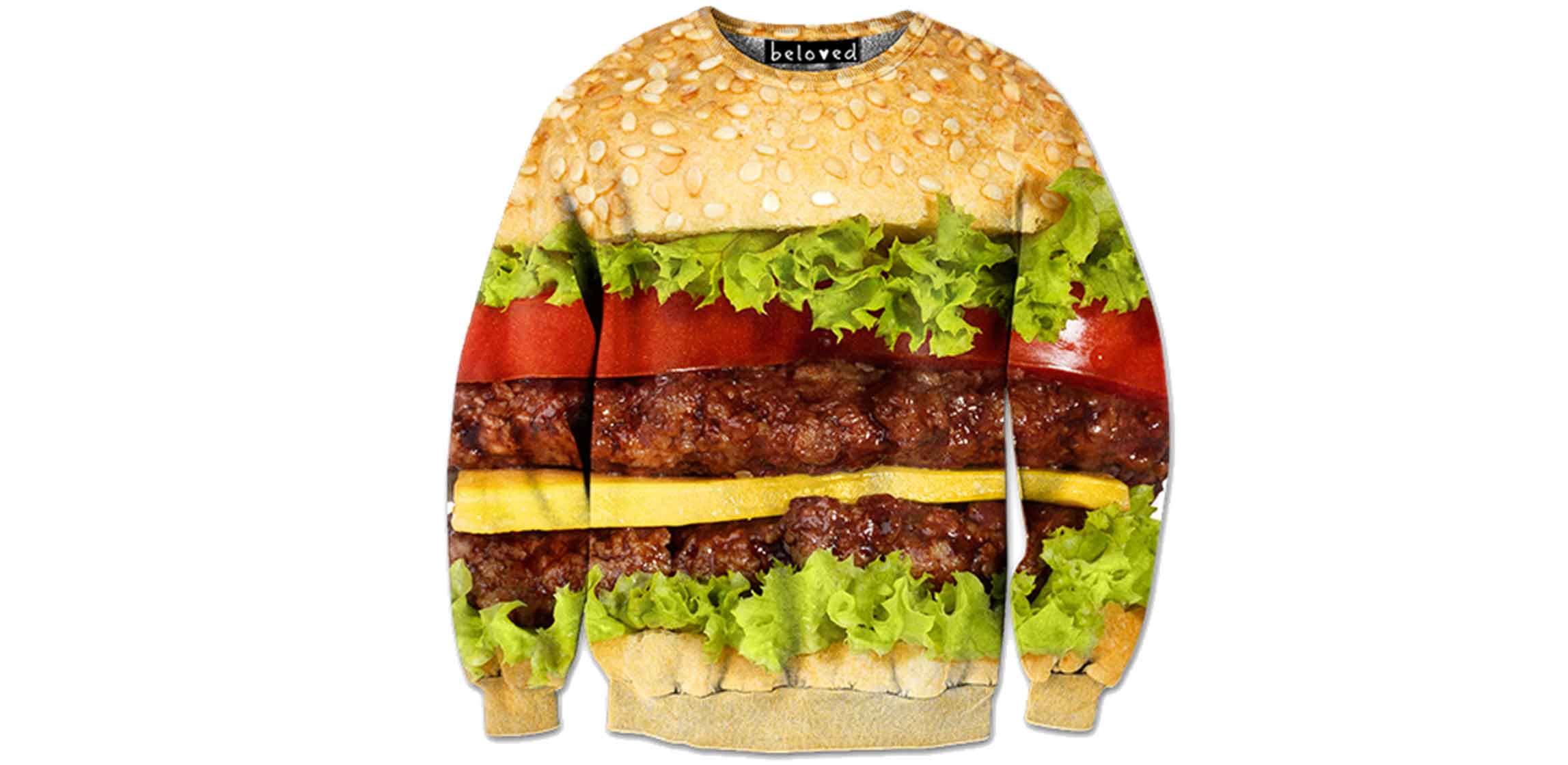 Buy it at Sheinside on Amazon.

Cheeseburger Poster – $17
Take the décor in your home to a whole new level with this burger print. It's the perfect gift for anyone who loves (eating) burgers. Hang it in your kitchen so you can be inspired while you cook, or hang it in your bedroom so it's the first thing you see when you wake up in the morning. Wherever it ends up, it's sure to be a hit.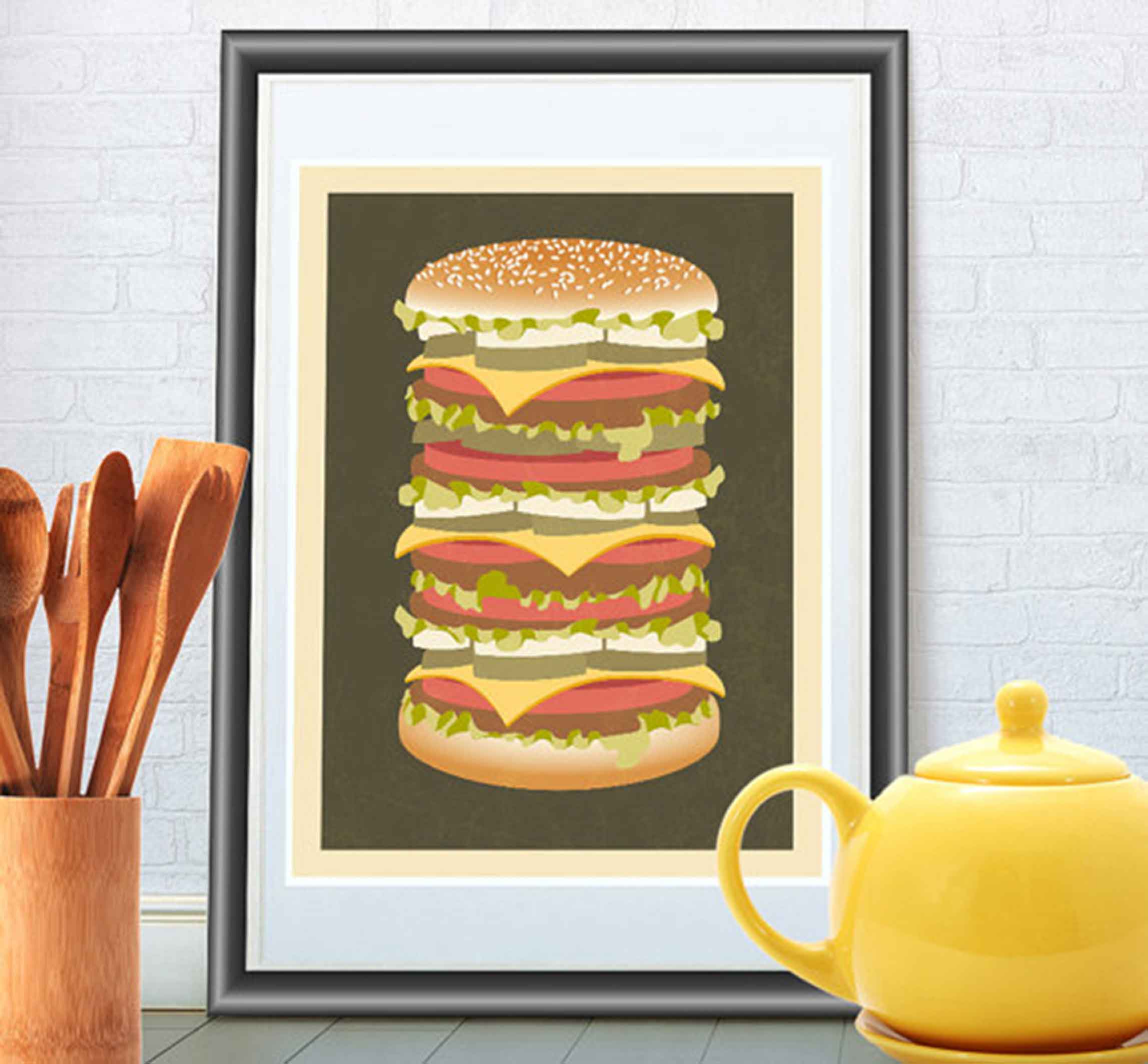 Buy it at ReStyleGraphic on Etsy.

Hamburger Hamper – $12"
Spice up your boring laundry routine with this cheeseburger laundry bag. This is perfect for college students, especially those looking to make friends at the Laundromat. Truly, the bacon itself is likely to lure other dirty-laundry washers over to the dryer you're using.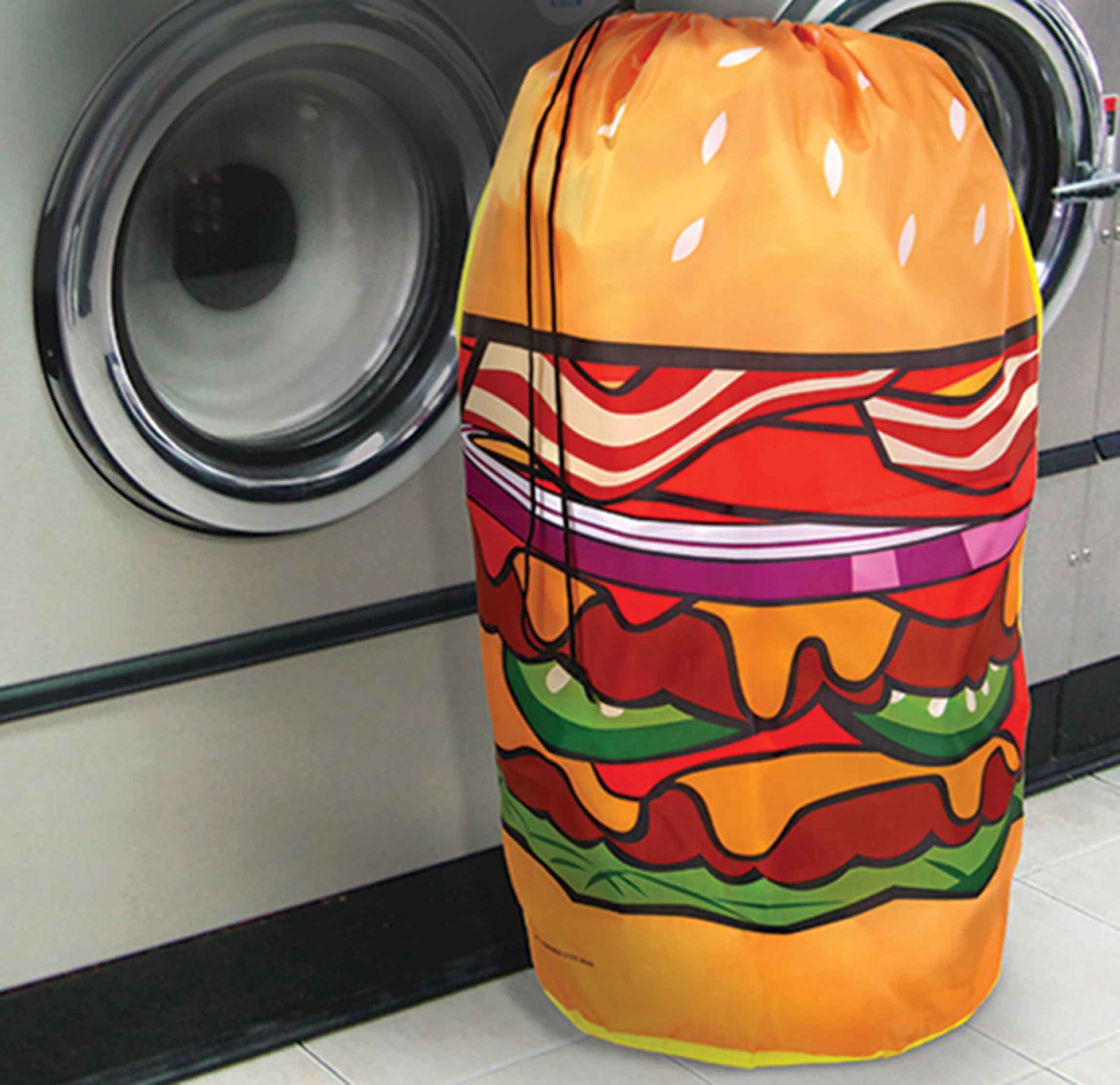 Buy it at Perpetual Kid.

Cheeseburger Gift Cards – $10 to $500
If you're looking for a cheeseburger-themed gift, yet still want to allow the recipient to have the freedom of choosing what they really want, a personalized burger design gift card is the perfect choice. With a gift card, they can buy a cheeseburger to eat, one of the other burger-themed gifts, or something else they've been wanting. Regardless of what you decide, the gift of a burger is always a great idea.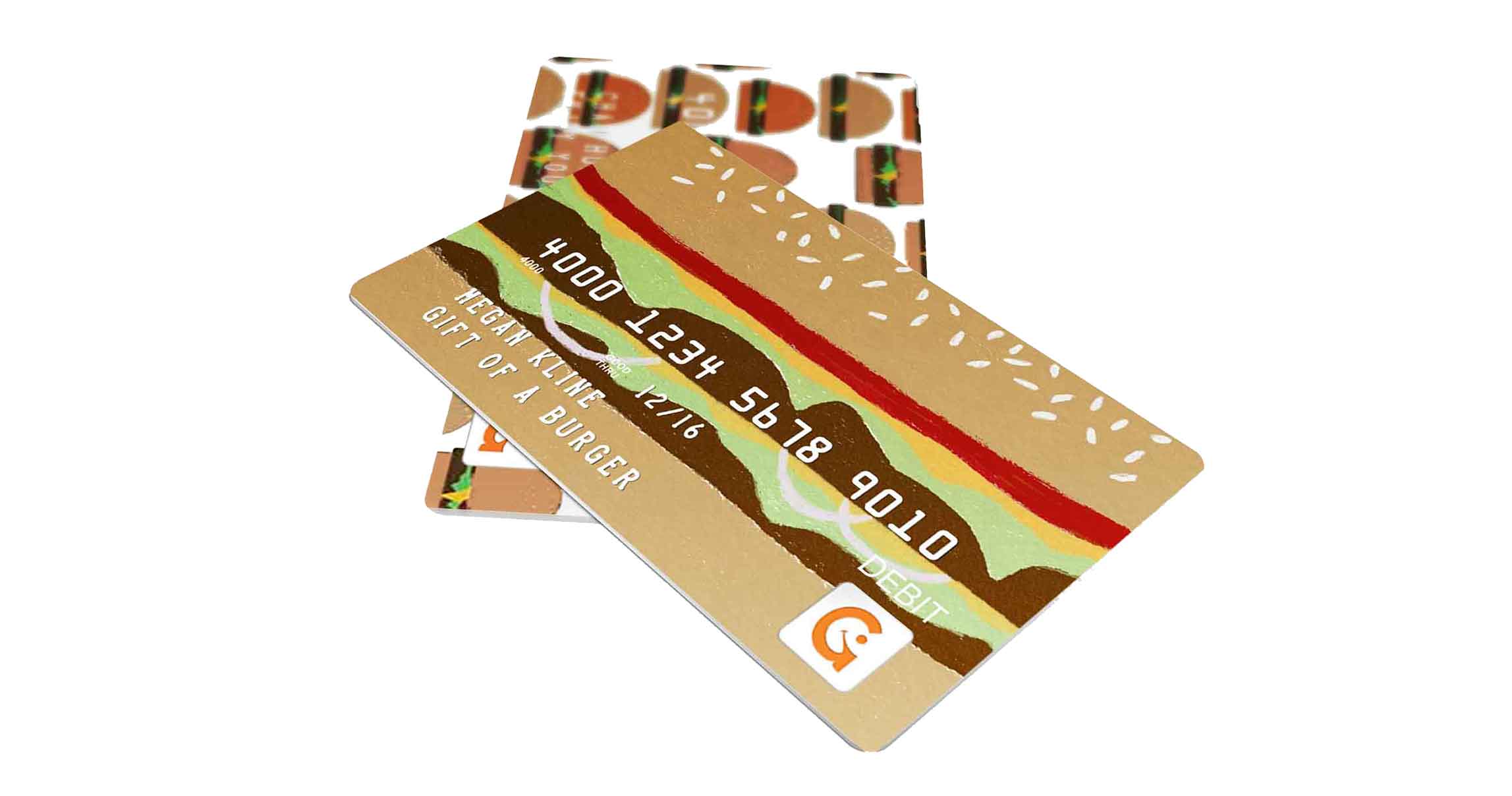 Buy the personalized cheeseburger pattern gift card at GiftCards.com.

BBQ Burger Flipper – $20
This may just be the perfect tool for a grill master. Who knew you would someday be able to flip your burgers with a burger? Present this utensil along with the griller's favorite spices and marinades for a gift they're sure to enjoy.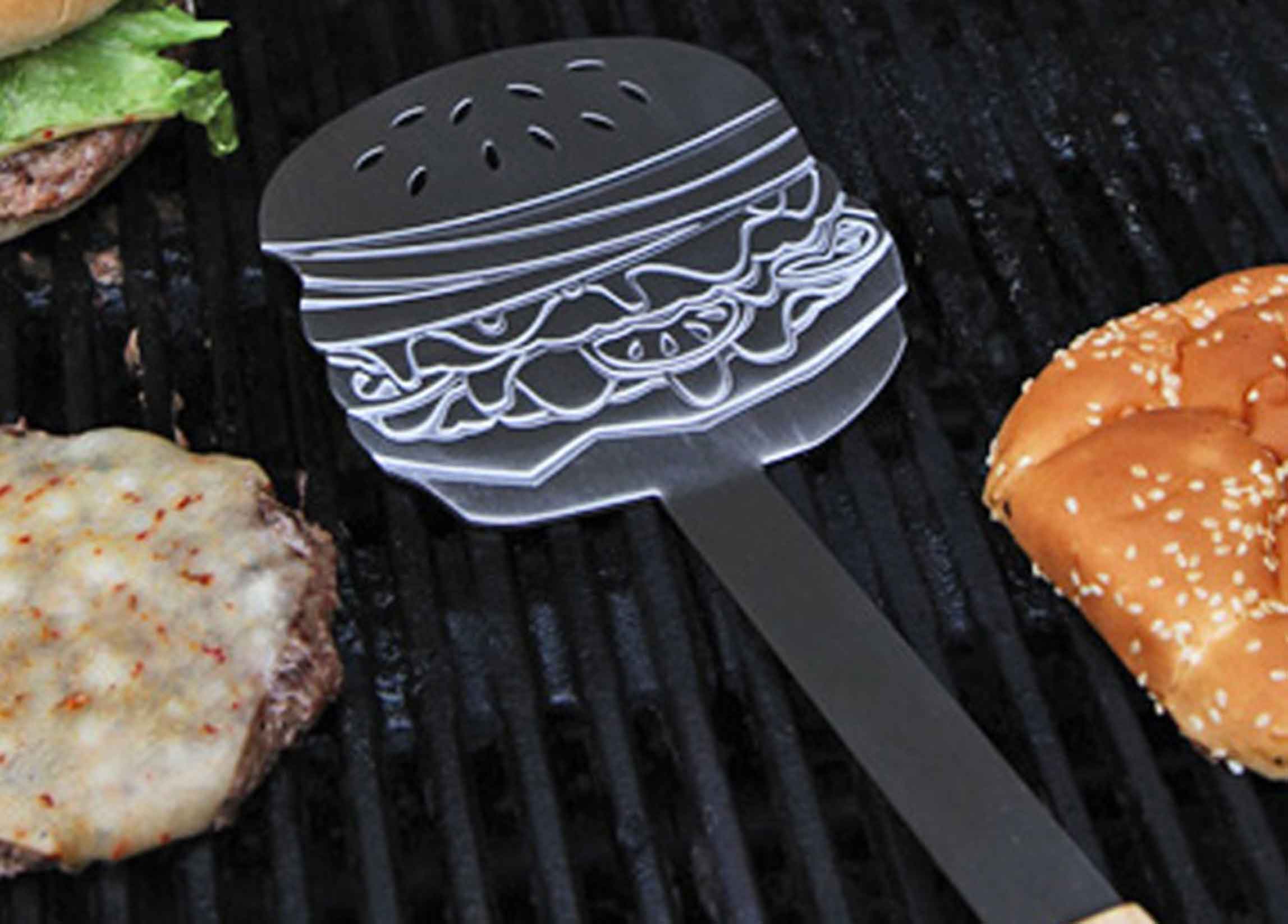 Buy it at Stupid.com.


Cheeseburger Bike Bell – $20
Maybe the drive-thru won't mind if you're riding your bike instead of driving a car when you are showcasing this awesome bike bell. All we have to say is, watch out if you hear the bell ring, because someone is craving a cheeseburger.

Buy it at Houzz.
In the end, the burger lover in your life is going to be extremely happy with whichever gift you choose to give them. If you really want to blow their mind, maybe pair the gift with an ACTUAL edible burger. You can't go wrong with food, right? And last, but not least, for those of you who make up the cheeseburger-fan population and are looking for gifts to buy for yourself, have fun shopping!