Got a gift card for dad, but don't know what to put it in? These Father's Day gift card holders will fit just right.

With Father's Day right around the corner, you may be planning to buy dad a gift card. (At least, I hope you are!) If you need help figuring out which one to get, review my post on the 5 steps to picking the perfect gift card. Once you have the card, the next thing you need is something to put it in. I prefer gift card carriers that are useful such as a pair of Elite socks to hold a sporting goods gift card or a bucket of batteries to carry a Best Buy gift card. (Find other thoughtful Father's Day gift card holders here.) If you'd rather create your own holder, then gather up your paper cutter, glue dots and vinyl letters, and read on. Below, you'll find ten creative Father's Day gift card holders to make for the men in your life.


For the Grill Guy
If dad likes to fire up the grill on the weekend, then get him a gift card to the barbeque store, local butcher or the hardware store. That way, he can decide if he wants to buy something to eat or a gadget to make the grilling more enjoyable. Deliver this hot gift card inside a barbeque mitt or the mini-grill set below.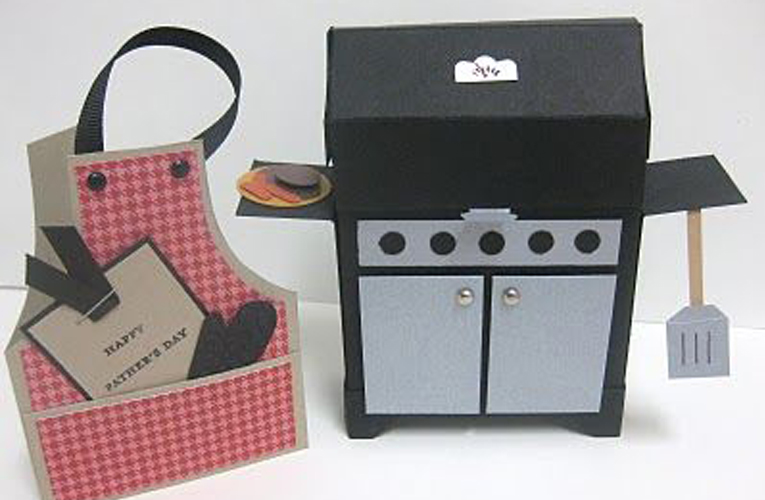 Image Credit: Confessions of a Stamping Addict

For the Professional Man
My husband is in sales. When he visits clients in San Francisco, he wears a tie. When he calls on tech companies in Silicon Valley, he throws on a pair of shorts. Regardless of who he's meeting, Starbucks is often the meeting place. Get your professional man a gift card to his favorite pit-stop and deliver it inside this adorable shirt-tag. Then, tie the Father's Day gift card holder to a bottle of cologne, shaving cream or another one of his morning essentials.

Image Credit: Scrapbook & Cards Today

For the Well-groomed Grandpa
Does grandpa have a favorite barber or salon, or is he more of a Supercuts kind of guy? Get grandpa a gift card to the place he goes for a shave and a trim, then deliver it inside this hand-sewn "mustache" gift card holder. Add a note that reads, "I mustache you to lunch. Are you free tomorrow or should I shave the invitation for later?" My guess is that gramps will make time for a date with his favorite child or grandchild.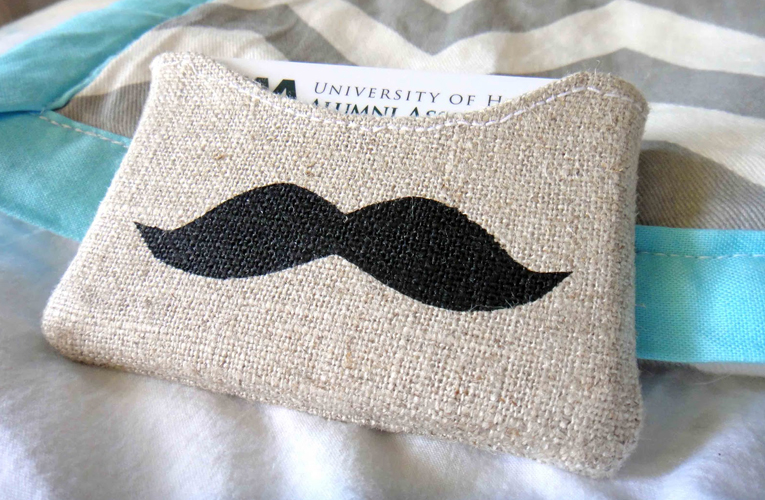 Image Credit: The Guilded Hare

For the DIY Dad
If Dad is a do-it-himselfer, then a hardware store gift card will be just what he needs to tackle that next project. From Home Depot or Lowe's to Sears and beyond, there are several places Dad can go to get the job done. If he's knee-deep in a specialty project, try a gift card to the paint store, cabinetry store, or plumbing supply instead. Deliver it inside this handy tool belt that showcases your handywork as well.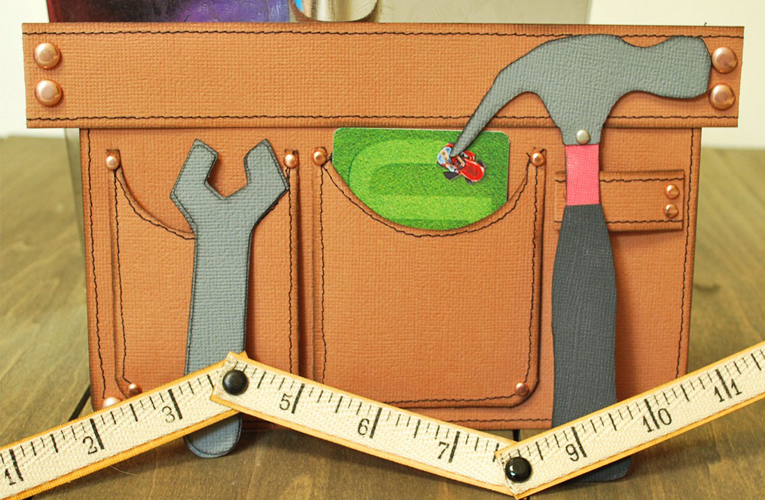 Image Credit: The Examined Life

For the Hunter
Hunt no further for the perfect Father's Day gift. Download this free printable holder then print, cut and glue it together. Add a Bass Pro Shops or Cabela's gift card inside. Tie a ribbon or cord through the top and attach it to a travel Thermos (don't hunters leave awfully early in the morning?), a bag of beef jerky (guys get hungry on the road) or a six-pack of his favorite soda (enjoy now or later.)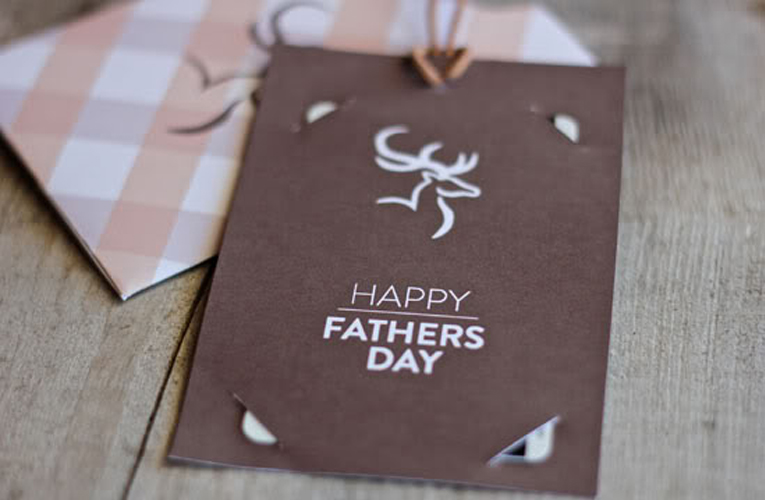 Image Credit: Polkadot Prints

For the Nature-lover
WOOD you believe, this is a wooden wallet? I guess, in theory, you should only put paper money in this natural wallet, but I don't think dad will mind finding a little plastic instead. Try a gift card to REI for the hiker and biker, the garden center for someone who prefers to play in the dirt or the camping store for the guy who likes to be one with the woods. Some campgrounds even have gift cards you can buy. Whatever gift card you choose, put it in the wooden wallet and enjoy!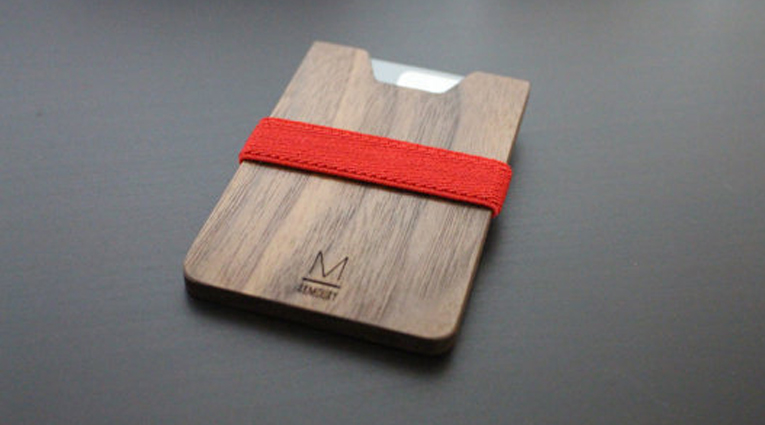 Image Credit: Ingenious Bros. via Etsy

For the Coffee-drinker
For a unique twist, send dad to his favorite local coffee shop or restaurant. If the place he loves to dine doesn't have a gift card, put his zip code into our local gift card finder and we can make one for you. Pick an image and add a custom message. Deliver the local gift card inside a new coffee mug or the creative gift card holder below.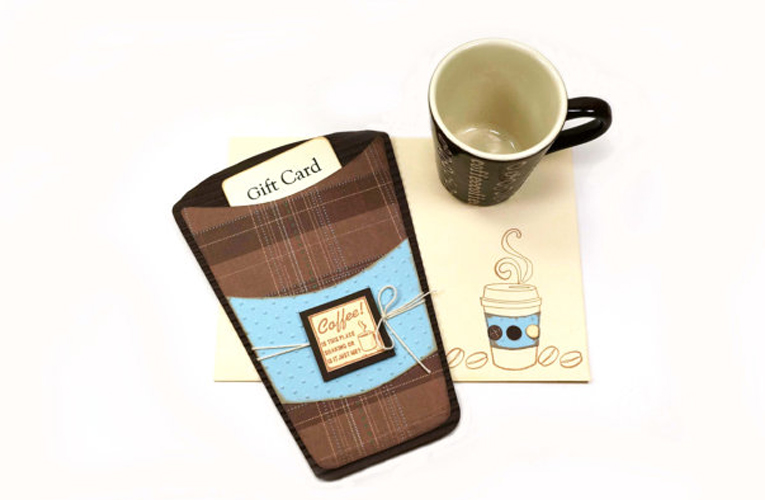 Image Credit: Melody's Moments via Etsy

For the Handy Dad
For this Father's Day gift, Dad may be getting his hands dirty, but you don't have to. Rather than make a holder, drop by your local Home Depot and check out their great gift card designs and carriers. The toolbox, paint bucket and level below are a couple of my favorites because they can be re-purposed after the present is opened. Dad can use the toolbox to hold business cards at the office, the paint bucket to hold the tiny screws he loses on every project and the level for, well, making things level. I've said it before. I'll say it again. Home Depot makes it easy to turn a gift card into a gift.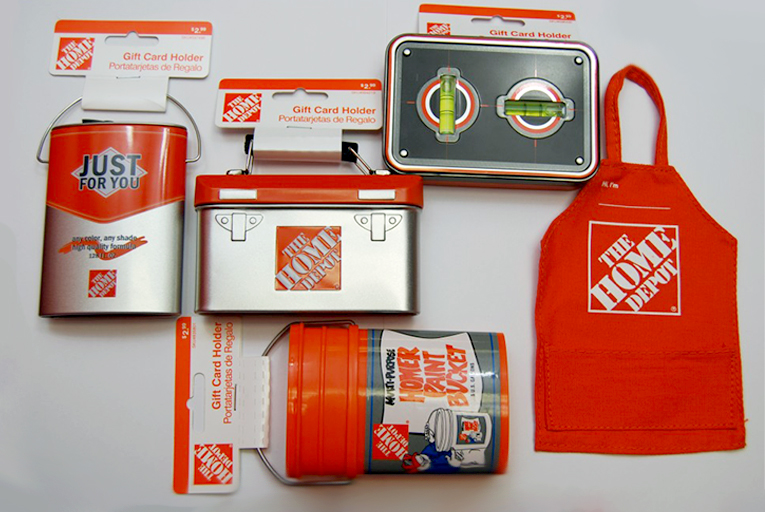 Image Credit: Mitchell Kuhn

For the Music Man
If he's a rocker, a jazz man or a fifties kind of guy, Dad is sure to remember the era of the cassette tape. Stick a music gift card such as iTunes, Amazon music or Best Buy into this retro-looking holder and deliver it with a playlist of songs you think he'll like. If dad prefers live music, get a gift card to a local jazz bar, symphony or concert venue. This gift will be music to his ears.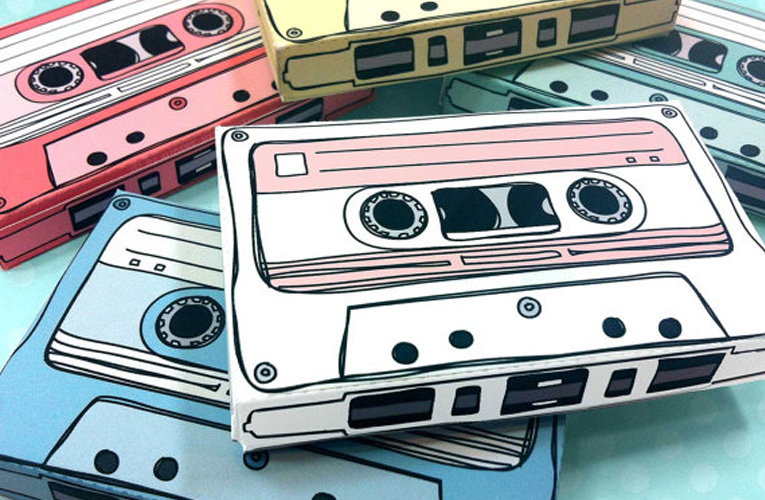 Image Credit: Claudine Hellmuth via Etsy

For the Clothes Horse
For the guy who loves fashion, tuck a clothing store gift card into his pocket. I would not, however, suggest cutting up his favorite jeans to make this clever holder. To find a pocket you can safely cut, look in the "too small" pile of clothes at your house, grab a pair of jeans from the thrift shop or cut the pocket off a pair of your own pants. You're not allowed to chop up dad's old dungarees to force him into a new pair. (This is HIS day, remember? Not yours.)

Image Credit: The Centsible Life
If those ideas aren't working for you, check out the personalized gift card suggestions on our Father's Day gift ideas or follow Gift Card Girlfriend on Pinterest. Just remember, when it comes to dad's special day, he most likely just wants to feel appreciated. So, while the gift is important, a heartfelt message may be even more significant. In other words, have fun, but don't over think this holiday.
Happy Gift Carding!
~Shelley Hunter, Gift Card Girlfriend