Each year, we search for the perfect stocking stuffers to give to friends and loved ones. Instead of settling with a package of new socks, though they always come in handy, try to give unique gifts they'll never forget (and won't lose in the dryer – Where DO those missing socks go anyway?!). So, dig up the stockings from storage and hang them on the mantle. Below, you will find 10 Christmas stocking stuffers that may be opened early. That way, the gifts can be used on or before December 25th.

Ninjabread Cookie Cutters – $14
Hi-Yah! It's about time you bake a batch of cookies with a kick. Don't worry, that doesn't mean you have to mix chili powder into the dough (unless you're into that). Instead, bake these awesome ninjabread cookies! With these, your cookies will be a hit (literally) every time you take them to a holiday party.

Buy them at Urban Outfitters.

Bacon Candy Canes – $8
Let's be honest. A person can only eat so many striped candy canes before they never want to see peppermint anything, ever again. The good news is, most of us never get tired of bacon. Bacon for breakfast, bacon for lunch (on a salad, of course), bacon for dinner (on a burger…extra cheese), candied maple bacon cupcakes for dessert and, now, bacon for Christmas! It really is the most wonderful time of the year – for bacon!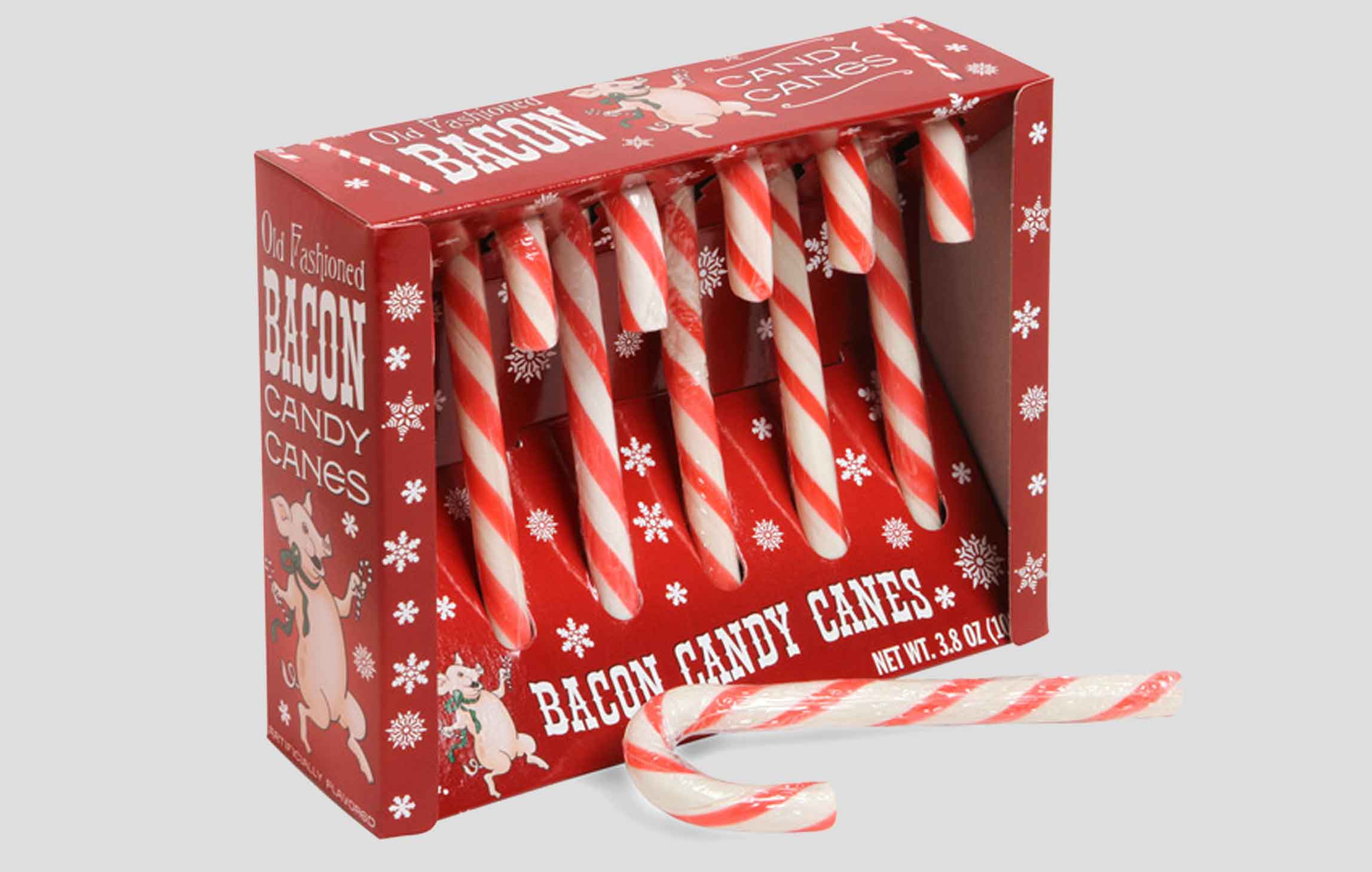 Buy them at ThinkGeek.


Christmas Tree Tea Infuser – $14
You don't need extra tinsel to decorate this tiny Christmas tree. The tea lover in your life will love to find this hanging from their mantle this year. They can stay warm and cozy with their favorite tea, a holiday film, and a yummy ninjabread cookie (see number one for a reminder of how awesome they are).

Buy it at Urban Outfitters.

Christmas Cookie Earrings – $21
Here is one way to make sure you don't eat ALL of the sugar cookies before December 25th. These Christmas tree cookie cut-out earrings are the perfect accessory to wear Christmas morning, in addition to your ugly sweater, or to your family's annual Christmas party. They fit perfectly in stockings as well as jewelry boxes. So, what are you waiting for? We are sure that every lady on your shopping list would love a pair.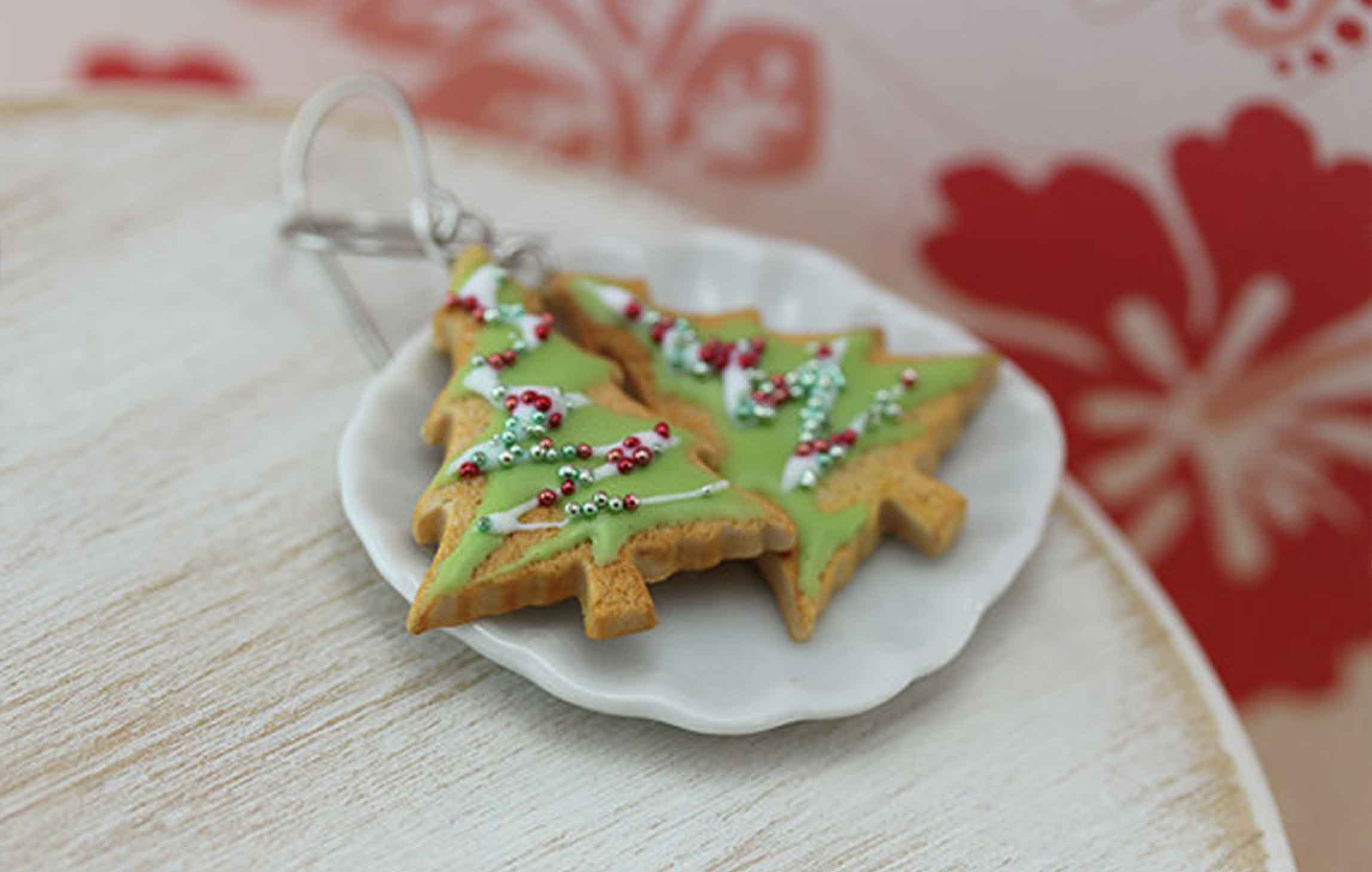 Buy them at shayaaron on Etsy.

Gingerbread Man Cufflinks – $37
Gentlemen and gingerbread men unite with these Christmas cufflinks. They're perfect for a company holiday party or if you're just feeling festive and want to add a bit of holiday cheer to a button-up. If you're really looking for a great gift,wrap up a new dress shirt to go with the cuff links. Though it may not fit in a stocking, it will still be a great surprise for the recipient.

Buy them at urbaneye on Etsy.

Lump of Coal Gum – $5
Hide all of the other gifts and place this gag-gift in someone's stocking this year. If you are always dubbed the jokester of your group of friends and family, live up to the name and show them how funny you really are. On the other hand, this is still a very useful gift because, well, who doesn't like gum?

Buy it at UncommonGoods.

Holiday Gift Card and Printable – $10 to $500
If you think a stocking is the perfect gift card holder, a Christmas Predesign gift card with free matching printable is the way to go this holiday season. With a gift card, the recipient has the ability to purchase something that wouldn't otherwise fit into his or her stocking.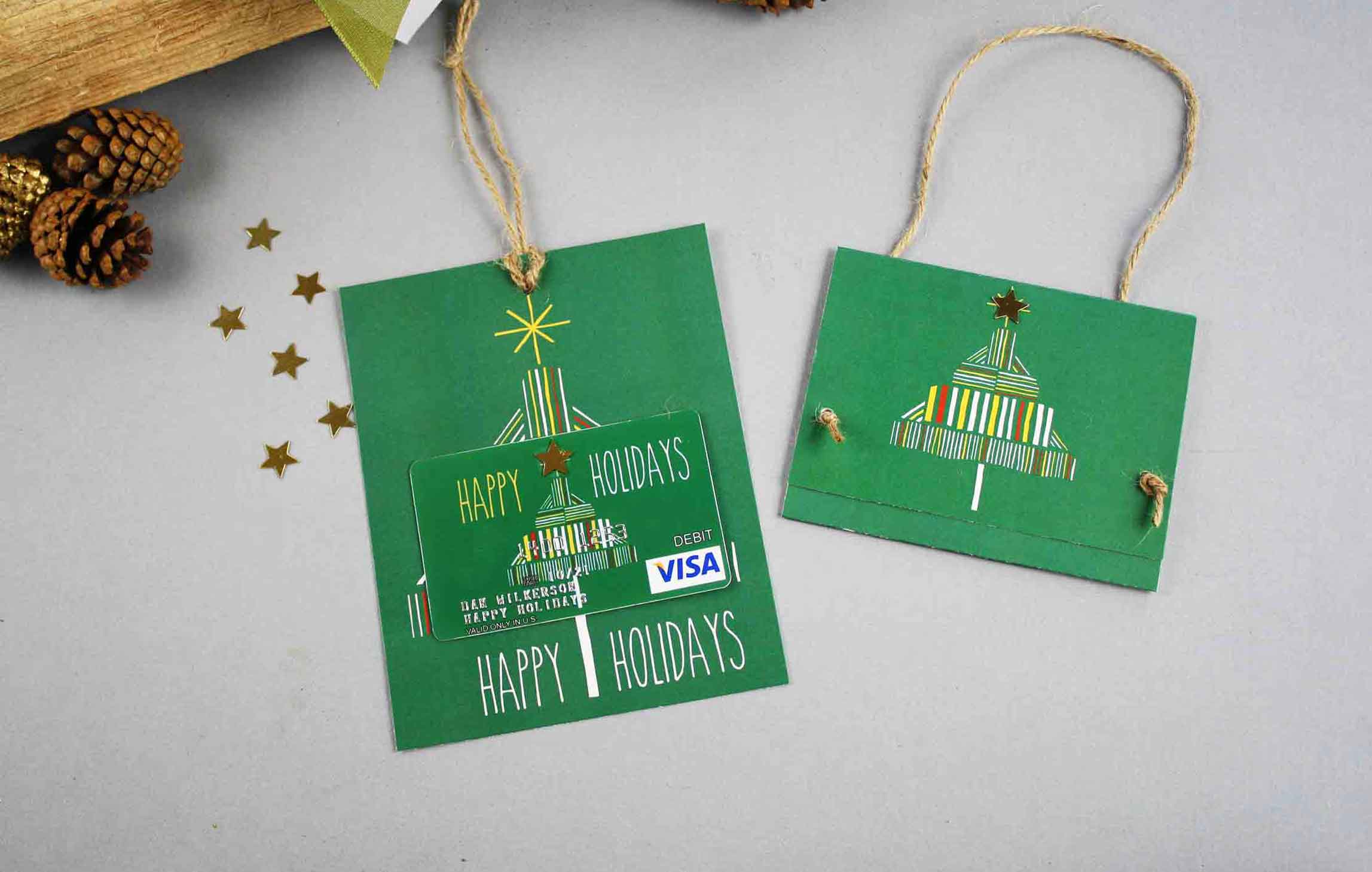 Buy the Seasons Greetings Gift Card and get the free matching printable.


Merry Christmas Light Phone Charger – $20
This stocking stuffer is decorative, useful, and unique. Christmas lights are no longer just for your Christmas tree. Think about it, you don't carry your Christmas tree around with you, but you DO take your iPhone everywhere you go. We think something that important deserves a bit of decoration. Plus, with this 'Merry Charger' Christmas Lights USB iPhone Charger, you will never lose track of which phone charger is yours, ever again.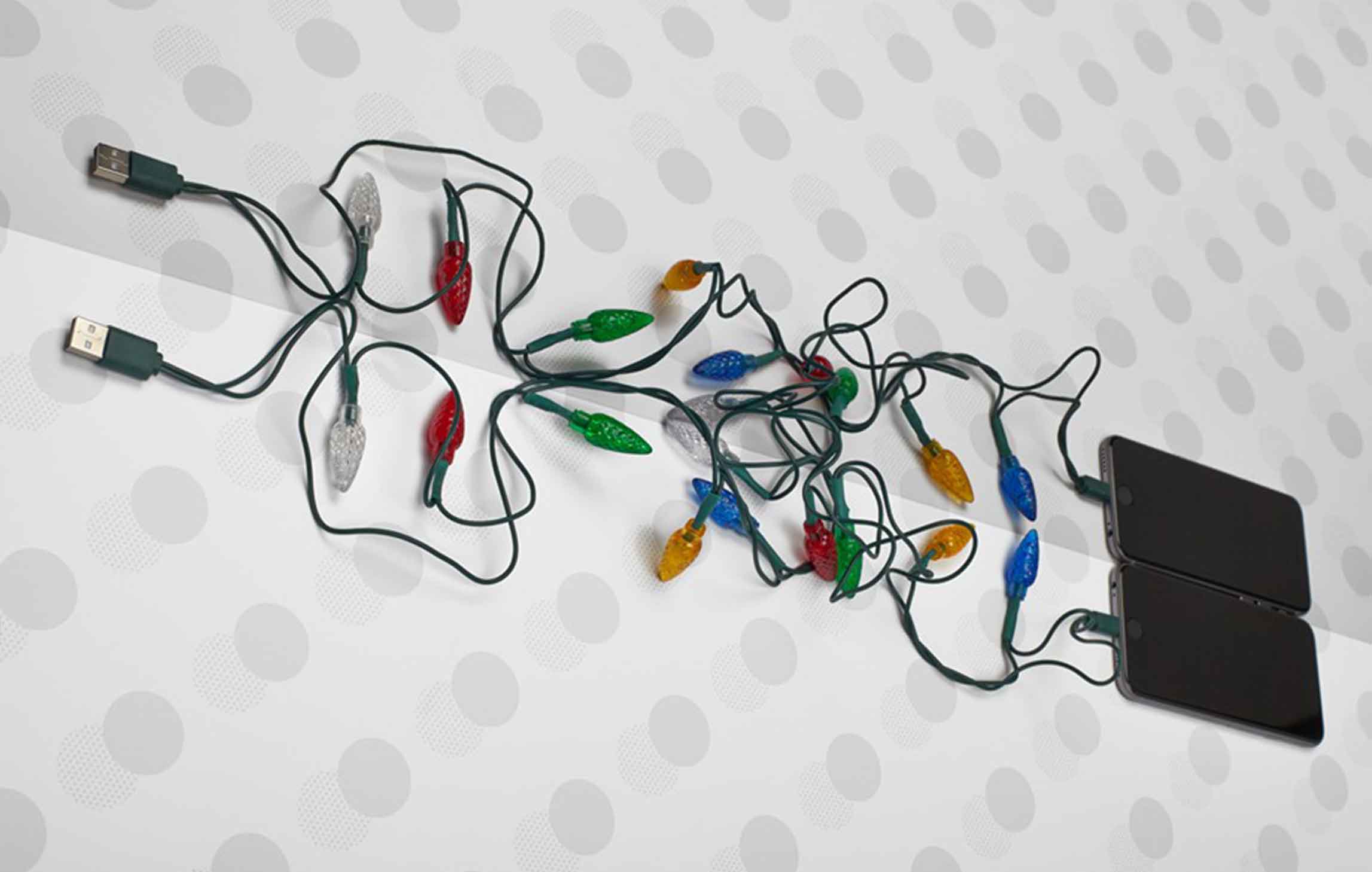 Buy it at Nordstrom.

Glove Hand-warmers – $18
Say goodbye to cold hands. With these patterned, fingerless gloves, your hands will stay warm during the winter weather and, since this is important, you can still text without taking your gloves off. We repeat, you can text and wear these gloves at the same time.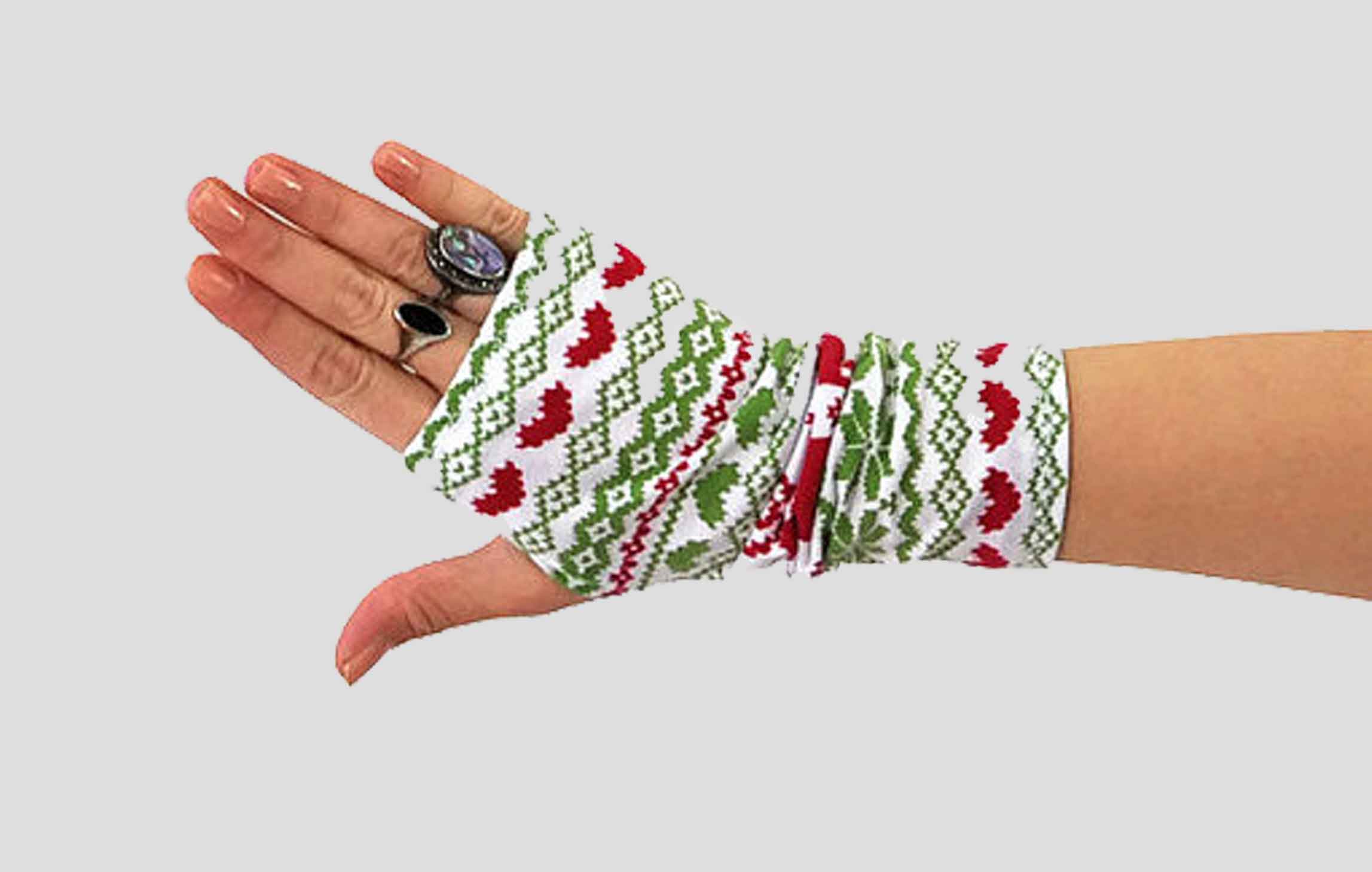 Buy them at ForgottenCotton on Etsy.


Peppermint Mini Candle – $5
This miniature Christmas candle was clearly made to fit perfectly into a stocking. With this candle, the delicious aroma of peppermint will travel through the recipient's home. If you really want to, you can always throw in a peppermint candy cane or two, just in case the sweet smell makes them hungry. You just never know.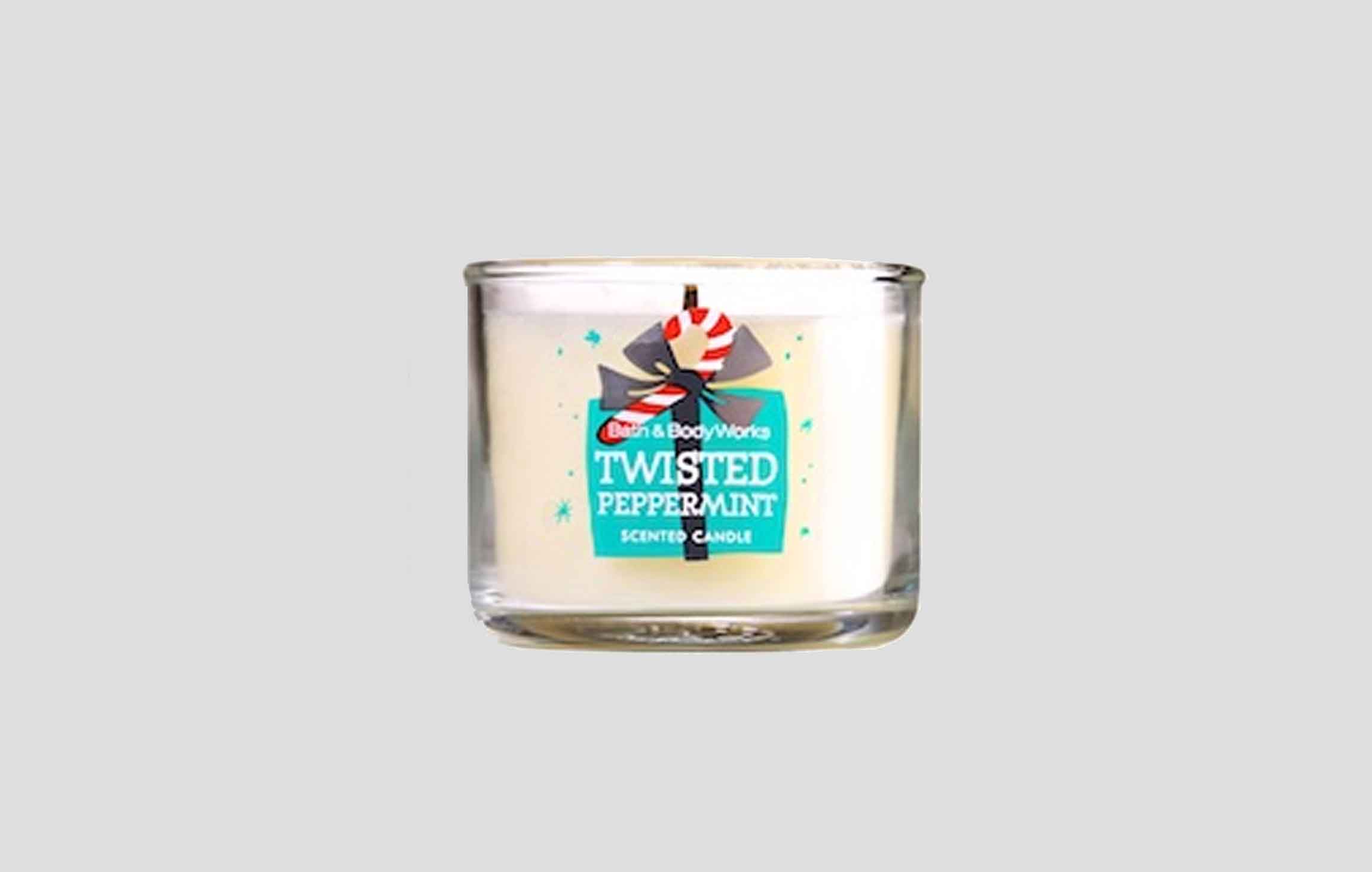 Buy it at Bath & Body Works.
So, are the stockings full yet? With these gifts in mind, we guarantee you'll feel great about your decision to skip the socks this year. Let us know in the comments if you find any other neat Christmas-themed stocking stuffers. Have a very Merry Christmas!