Whether you prefer cake donuts, crème-filled donuts, cronuts, or jelly donuts, these 10 gifts are sure to be a hit in the lives of those who have inherited a major sweet tooth. So, grab a plate, your favorite spherical confectionery treat, and make sure not to drop any rainbow sprinkles on the floor due to your excitement.

Frosted Chocolate Donut Necklace – $35
What's better than eating a chocolate doughnut, topped with icing and pink sprinkles? WEARING a chocolate iced donut with sprinkles, of course! Sweeten up any outfit with this one-of-a-kind necklace. Conveniently enough, this accessory is the perfect size to give as a stocking-stuffer gift.

Buy it at ILoveCrafty on Etsy.

Sprinkled Donut Slippers – $20
Now you can "have your donut and wear it too". Don't worry, we don't mean you are going to get icing and crumbs all over your favorite shirt. With these fuzzy donut slippers, you will be walking around your house feeling like 100 bucks (or wishing you had 100 donuts to eat).

Buy them at Kohl's.


Gigantic Donut Pool Float – $20
Picture a swimming pool full of delicious donuts. Okay, we guess real donuts may end up being a bit soggy, so this sprinkle-topped pool float is the perfect alternative! Lounge and soak up the sun in style. Your neighbors will want to come over and swim, just so they can get a closer look! *Warning: Just make sure you do not use this donut float at the beach, in the ocean. Come on, you know why. We've all seen the Hostess commercial, haven't we?

Buy it on Amazon.

Donut Maker – $15
Most of us don't have the luxury if living right next door to a bakery, so having freshly-baked donuts anytime of the day would be a dream-come-true. With this mini donut maker, you can create your own treats, decorate them as you please, and never have to worry about how long they have been sitting in that glass case at the store, ever again. Plus, you can put as much icing and sprinkles on them as you want!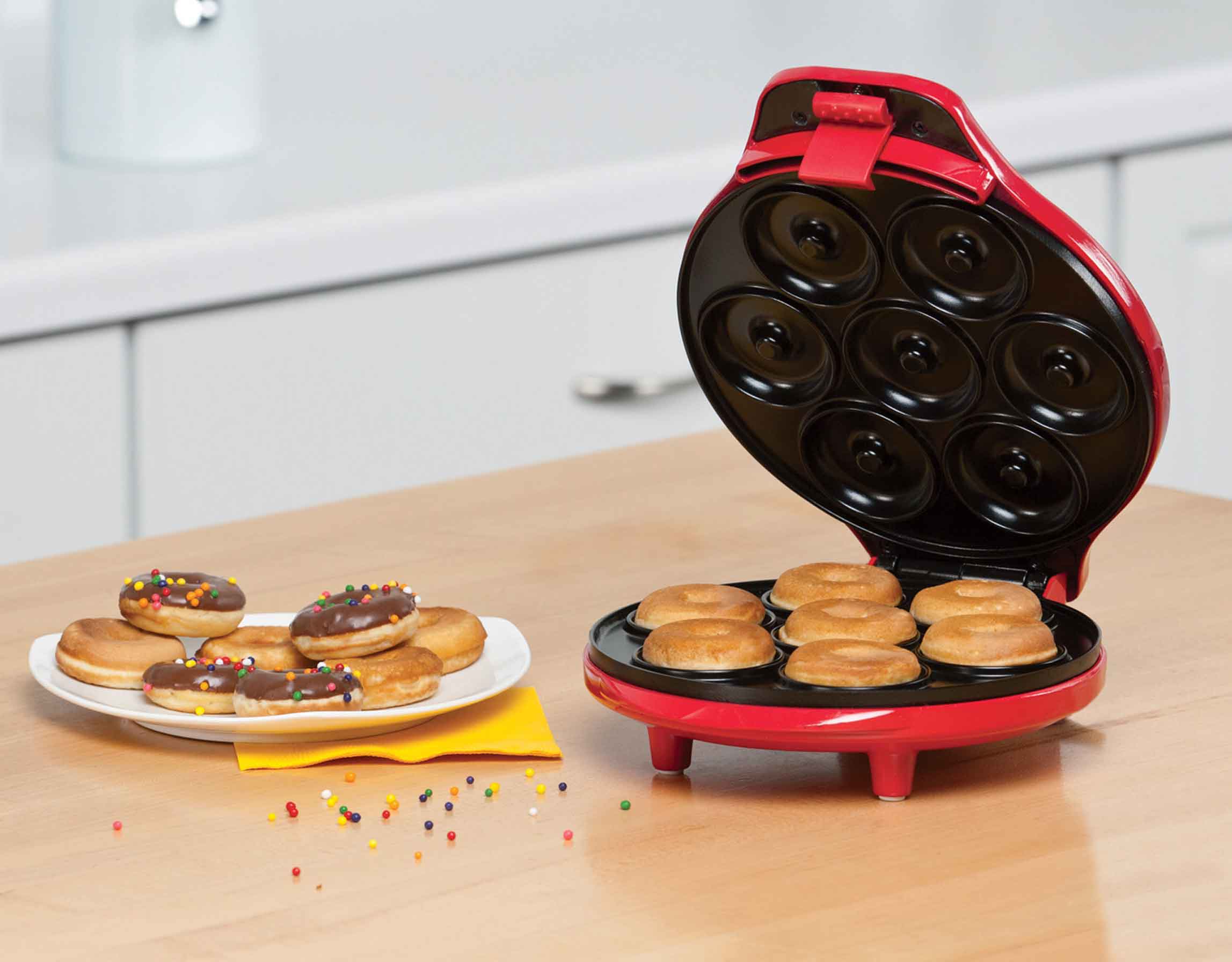 Buy it at Kotula's.

Yum Donut Print – $20
Hang this delectable donut picture in your home to sugarcoat your décor. Just to be safe, make sure your house-guests know ahead of time that this print is not "scratch and sniff" nor do the "Snozzberry donuts ACTUALLY taste like Snozzberries," if you catch our drift. To give the wall art as a gift, you can wrap it up and pair it with your favorite donut recipe or a gift card to a local donut shop.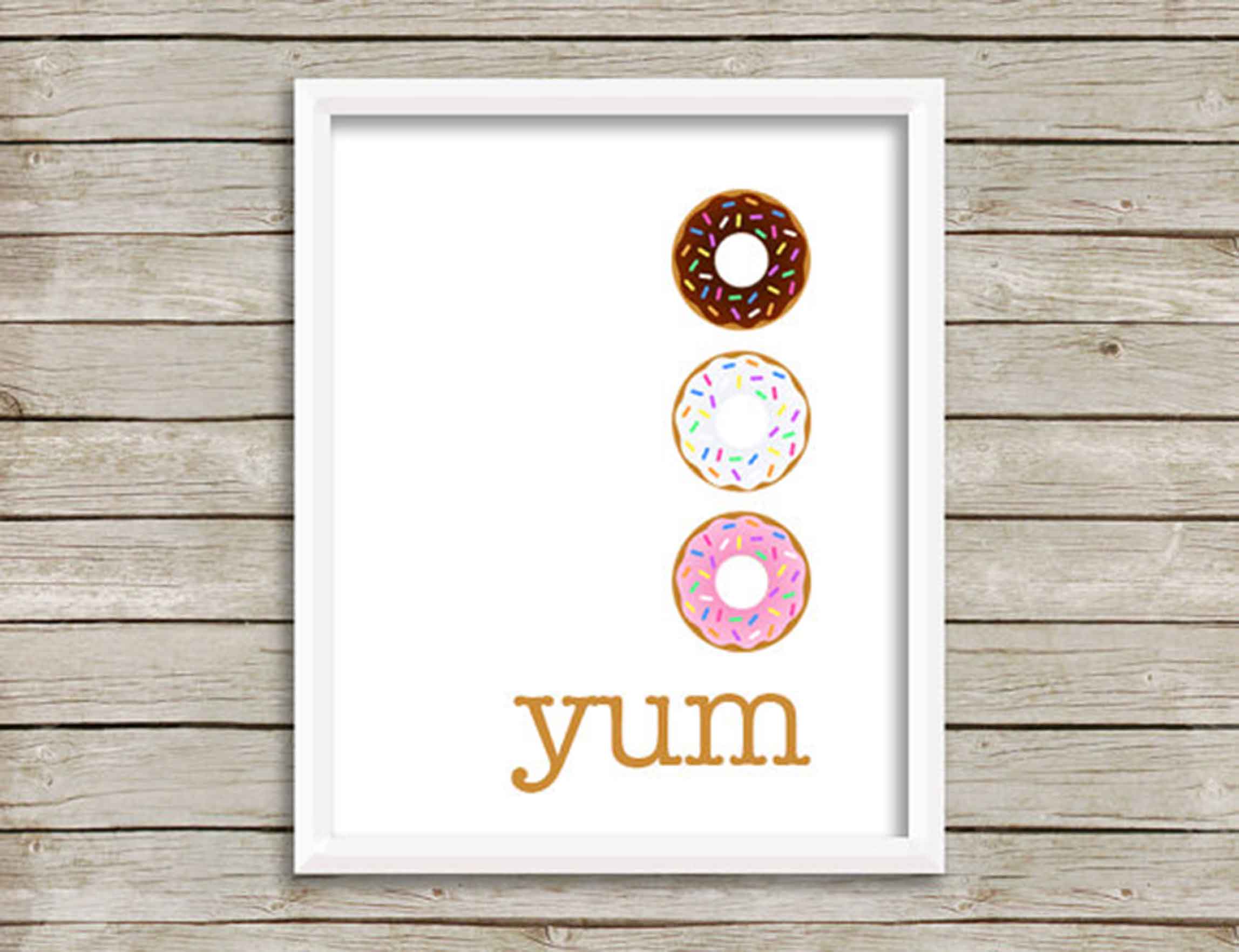 Buy it at MIAandBOOBOO on Etsy.

Yummy Chocolate Doughnut Beanbag Chair – $160
Pull up a sweet and make yourself at home! Oops, we mean "pull up a seat." This yummy chocolate doughnut beanbag chair is unique and makes the perfect gift for just about anyone. Truly, who wouldn't want to sit on this and watch a movie, read a novel, or eat a dozen doughnuts? We would!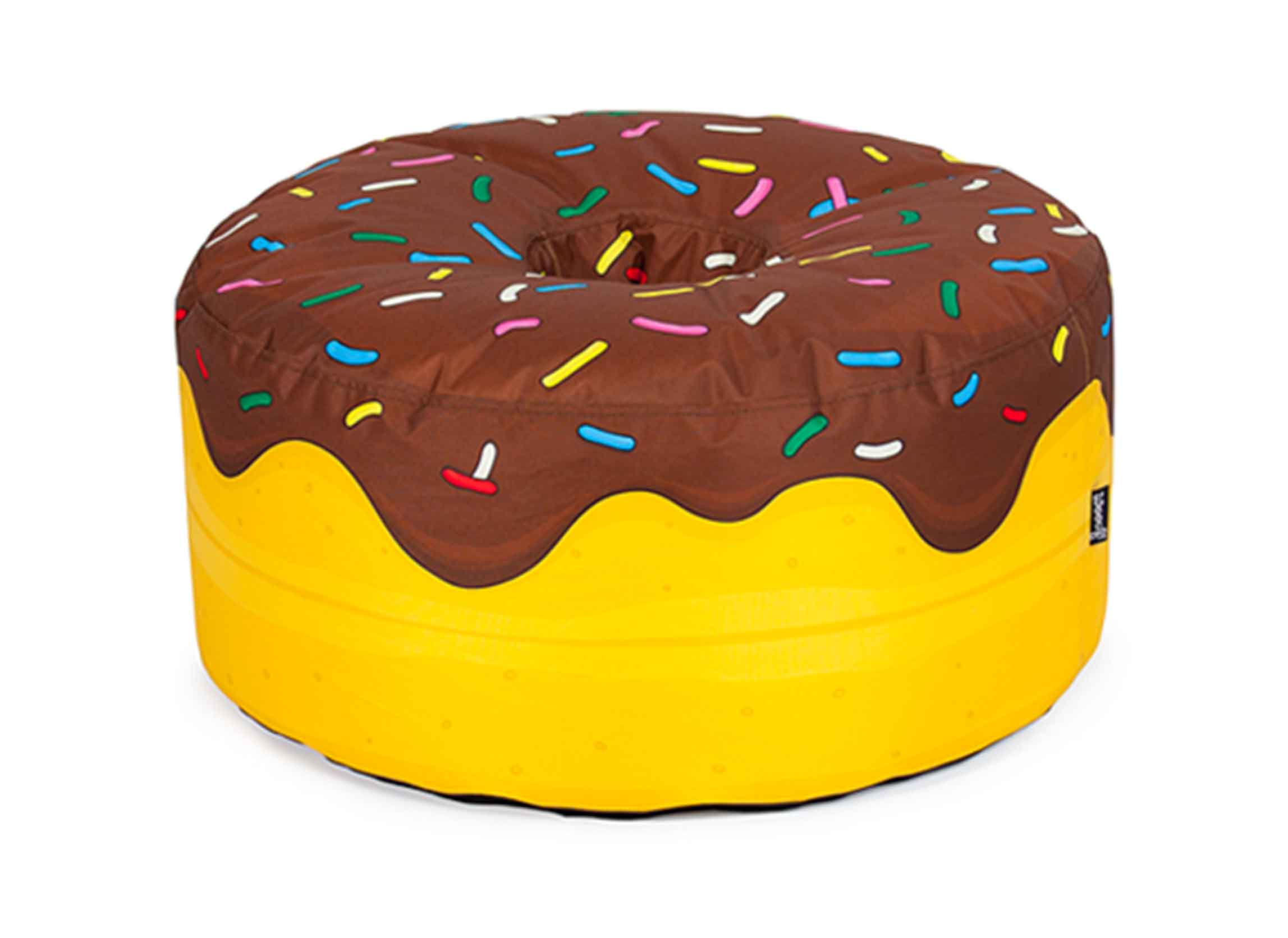 Buy it at Little Circus.

Cinnamon Sugared Doughnut Candle – $23
You may be hungry after lighting this one in your living room. A cinnamon sugar doughnut scented candle is sure to please the lover of doughnuts in your life. You can even play a game with it, the first person to give in and run to the kitchen for something sweet, loses. We wish you luck, because this just smells too good to be true.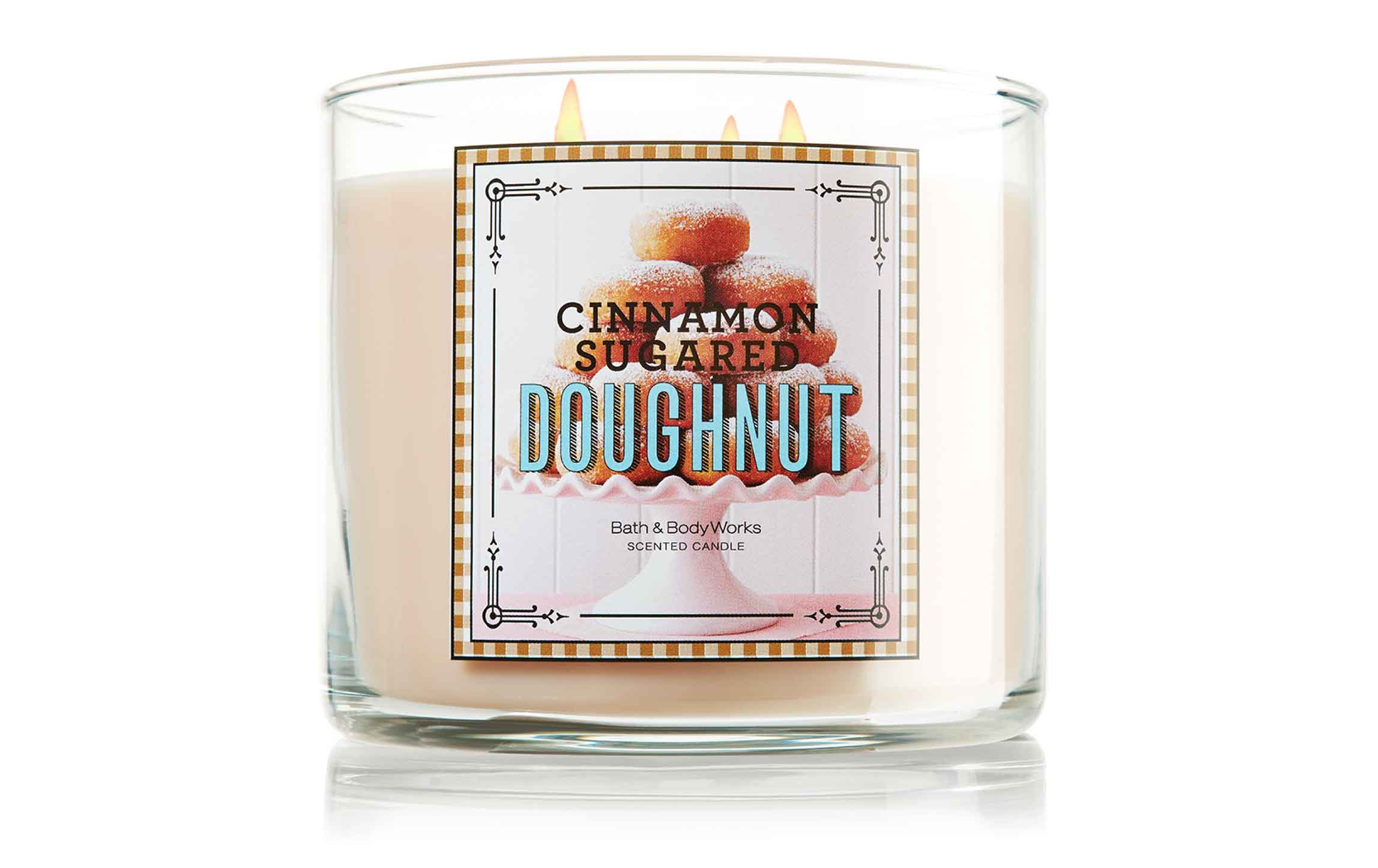 Buy it at Bath & Body Works.

Donut Gift Cards – $10 to $500
If you think the recipient would rather have options, give them a sweet, donut-patterned gift card, perfect to purchase their daily dozen. These Mastercard® and Visa® gift cards are perfect for those who'd rather shop for themselves.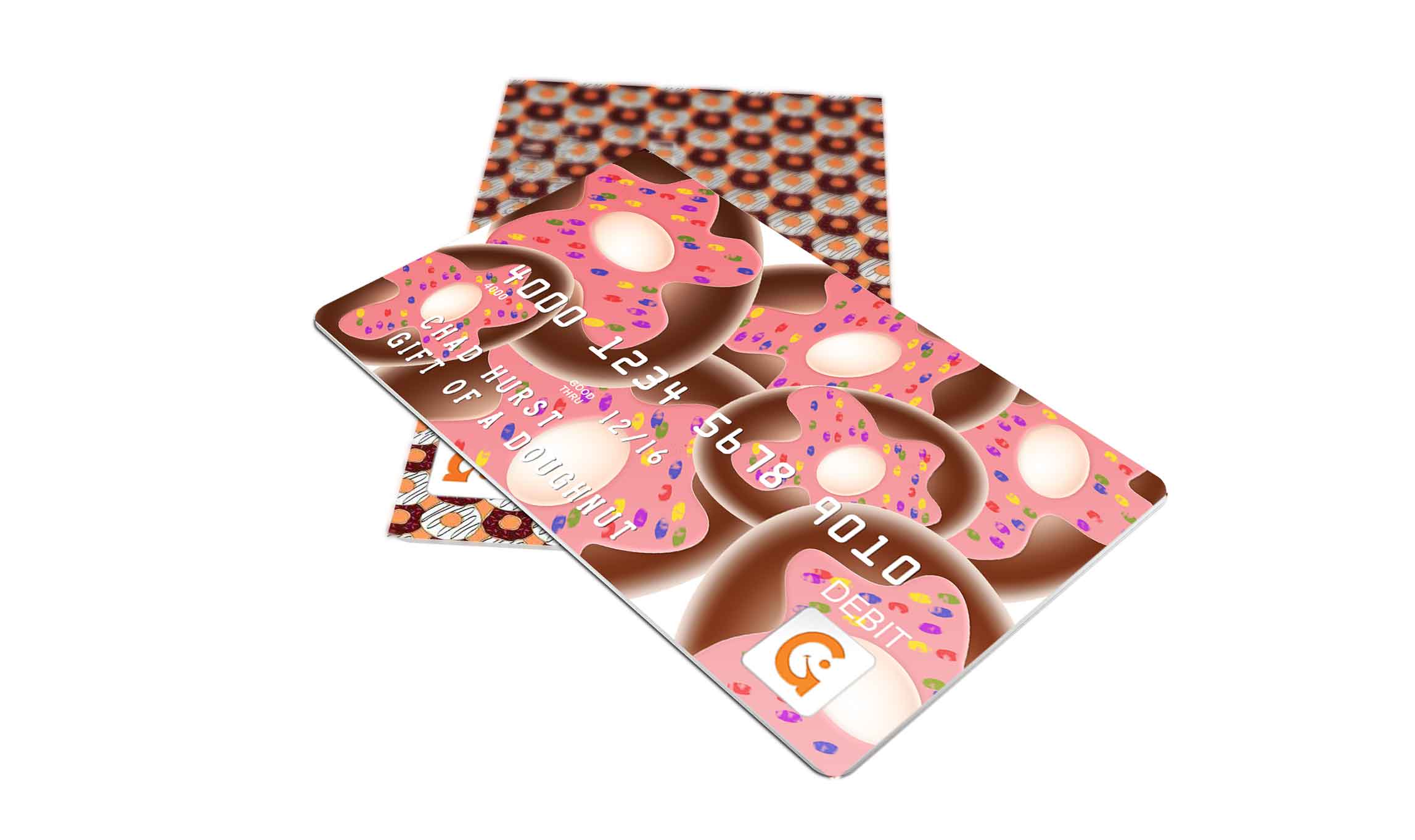 Buy a donut gift card and get a free printable gift card holder.

Frosted Glass Donut Ornament – $11
Surprise someone with the gift of a sentimental (and delicious looking) ornament. Was your first date out to a donut shop, or does your friend, family member, or significant other always seem to have a donut in their hand? If so, this Christmas ornament is the perfect addition to this year's tree-trimming festivities. Allow them to open the gift early so it can be displayed as soon as possible.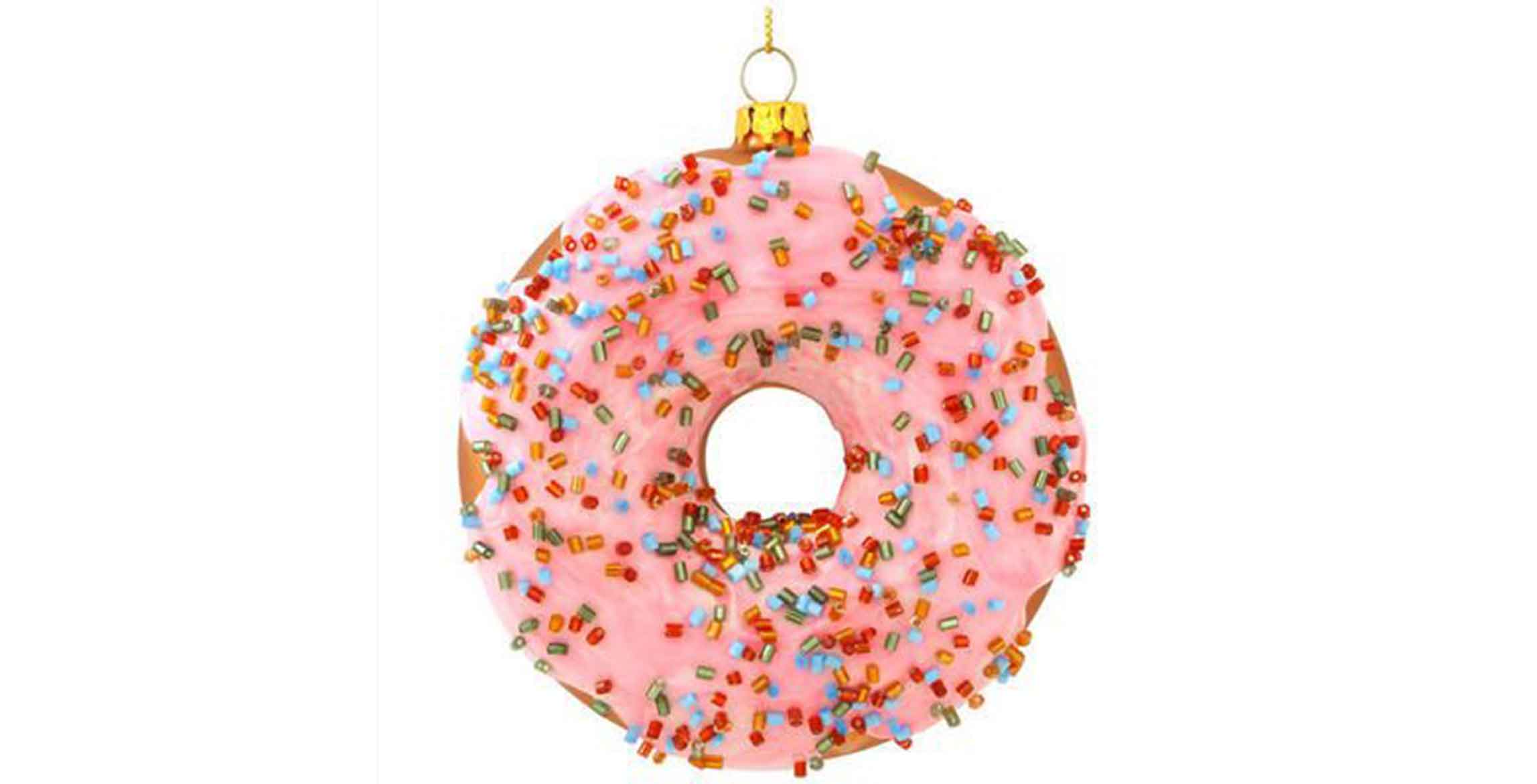 Buy it at Bronner's.


Patterned Donut Cell Phone Case – $45
"Sorry, we can't get to the phone right now. We are busy eating bear claws and glazed donuts. Please leave a message after the tone." Why not decorate your mobile phone with an amazing donut pattern? We believe the one thing you take everywhere deserves to include your favorite food.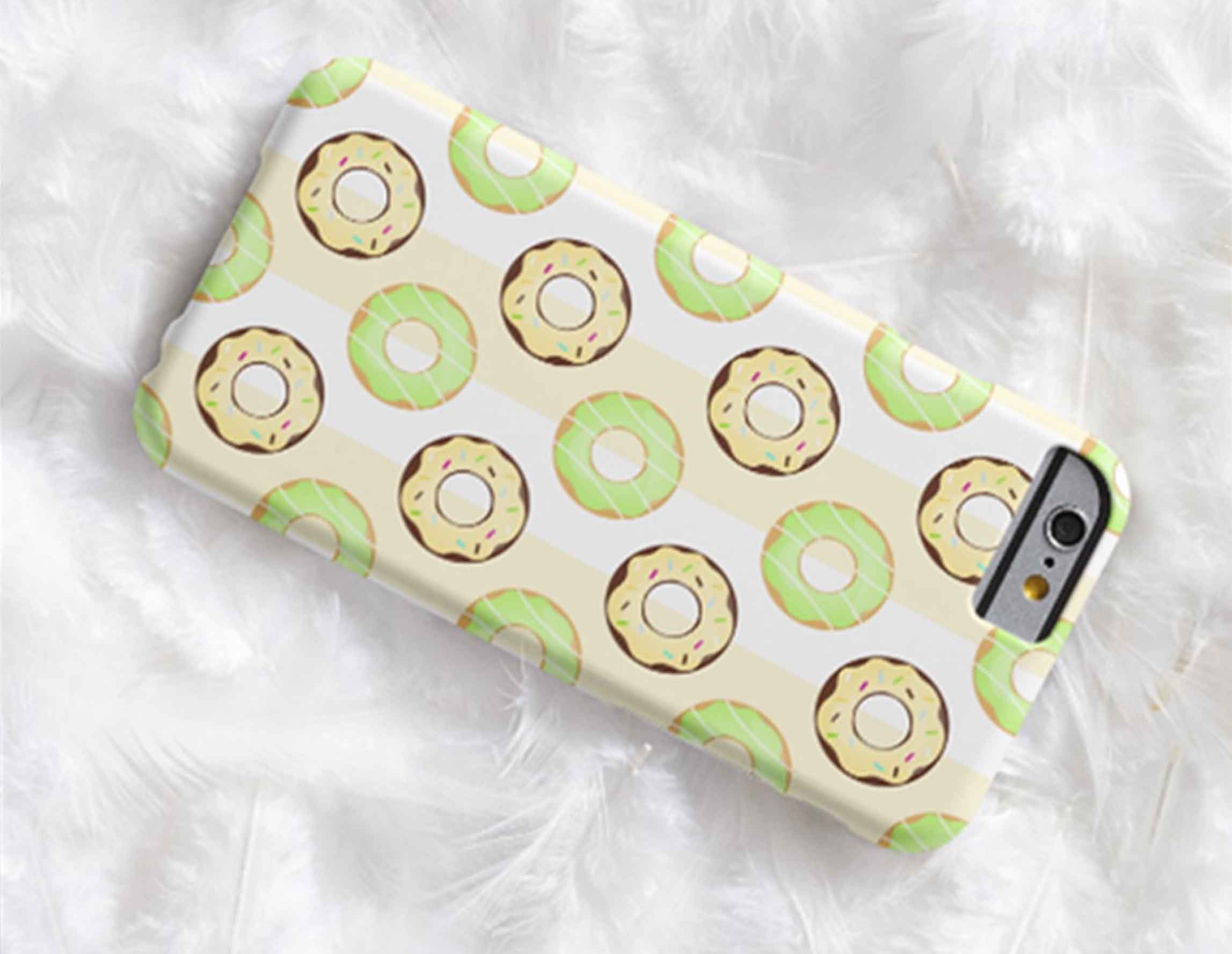 Buy it at MysticEmmaDesigns on Zazzle.
So, whether you spell it "donut" or doughnut", and whether you call them "sprinkles" or "jimmies", these ten donut lover gifts are the perfect way to sprinkle someone with plenty of happiness this holiday season. Plus, if you prefer DIY gifts and projects, Brit + Co. did a great job creating this list of 22 Donut-Inspired DIYs to Fuel Your Donut Addiction. If you're interested, you can see some of the awesome projects below. Enjoy!