Guest Post: Planning a company picnic does not always have to be a difficult task. By following the five steps located below, you can seamlessly plan your company's get-together. So, what are you waiting for? On your mark, get set, let's start planning!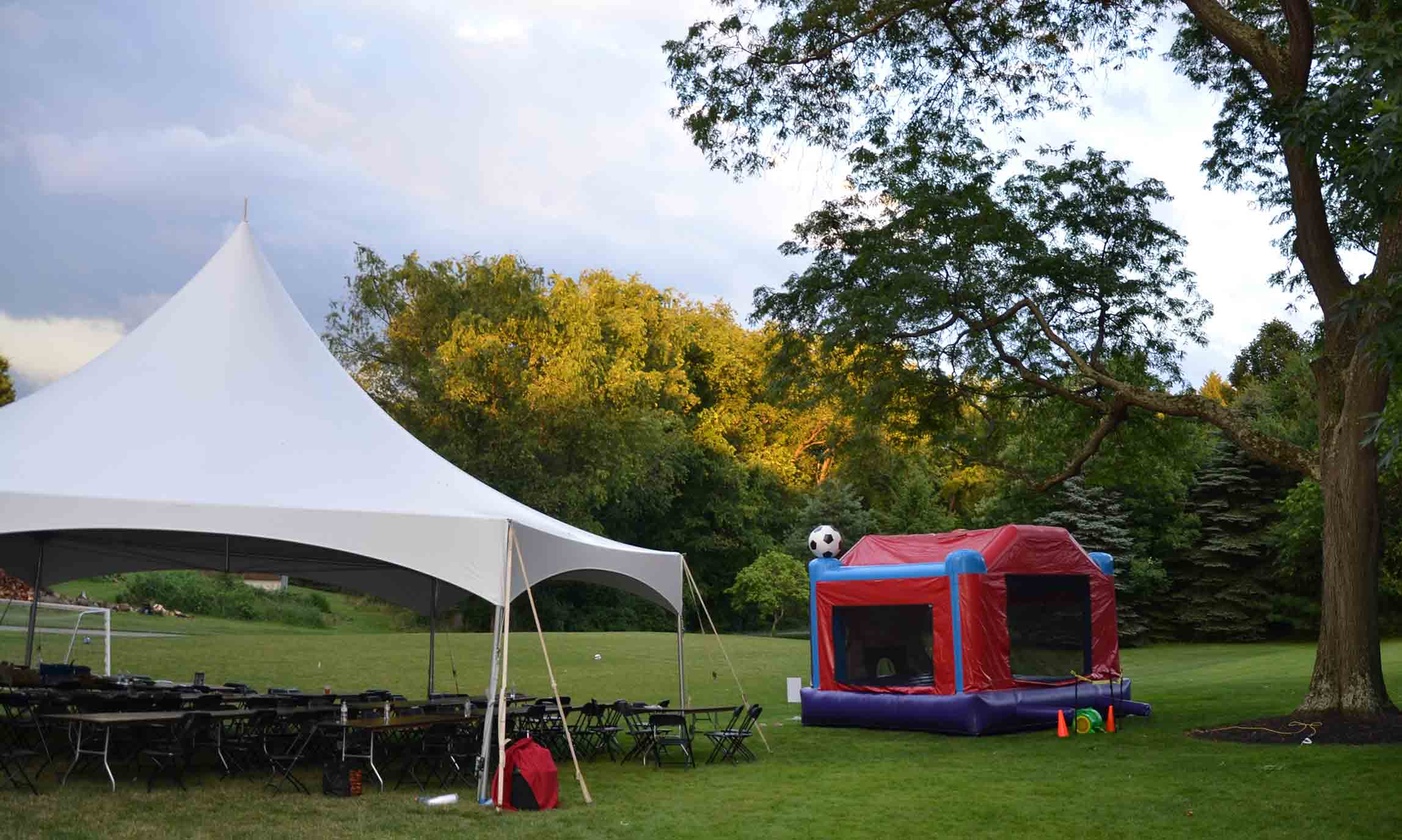 Step 1. Find a Committee
The first, and most crucial, step to planning a great company picnic is to find a team of employees willing to take the time to plan as well as make sure things go smoothly the day of the event. This search should happen about two months prior to the event, so everyone has the proper amount of time to accomplish tasks. We would suggest sending a company-wide email asking if anyone is interested in doing so. Be sure to mention what the responsibilities of being on the team may be, this way, no one will be taken aback when they find out that they will be setting up chairs or carrying heavy cases of water in the hot sun. You can always summarize could-be tasks such as: brainstorming, heavy lifting, contacting and booking, setting up and tearing down, etc. Those who like to plan things will most likely be the first to volunteer.
Step 2. Brainstorm and Brainstorm Some More
Once the company picnic team is created, it is time for the first meeting. At this point, the team should have a budget for the company picnic, so this meeting will consist of brainstorming ideas for the event. For instance, if the company picnic is held somewhere other than a public theme park picnic area, as many are, will you be renting items for activities? Keep in mind, you will be a guest at this event, so what would you like to see there? Another important question to ask before the team begins planning anything is, "Will there be children at this event and how does that change things?" For instance, would the music choices change (kid friendly), will extra drinks (juice boxes, Capri Sun) be necessary, will different food choices (chicken tenders, grilled cheese) be ordered and what entertainment will be present at the picnic for the kids to do (coloring, face painting, bouncy house)? At this point, the team should be jotting down a list of items and ideas that may work for the picnic, such as a caterer, a DJ, pony rides, a dunk tank, Porta-Potty rental (which are almost always necessary), a bouncy house, as well as table, tent and chair rentals. Just because some of these ideas may seem a bit far-fetched, this is only a brainstorming session, so think big. You never know what may be possible. After this brainstorming session, committee members should take the ideas that they have come up with and start getting quotes for them. Maybe someone prefers one DJ over another, but if they have a price quote and ratings from both, the final decision-making process will become easier. In addition to getting quotes, a guest list should be made so the team orders enough food, purchases enough drinks and rents enough chairs. This can be done via email or in-person. Make sure the RSVP date allows for enough time to rent everything needed, before it is too late.
Step 3. Make a Checklist and Distribute Tasks
Once the group has brainstormed, researched ideas with the actual picnic budget in mind and received quotes for feasible items, the next meeting should take place. At this meeting, final decisions will be made. Rentals, food and entertainment will be set-in-stone at this point. The decision of which team member will be taking care of specific items will also be determined at this time. Make sure someone has the task of creating fliers to post around the office and invitations to send to all employees, once the final agenda is agreed upon.
Step 4. Finalize All Plans
One more brief meeting can be held, if necessary, just to make sure all picnic buttons are securely buttoned and everything is ready for the big day. If any last-minute tasks remain, they can be done at this meeting. These tasks may include getting ice for the coolers or posting parking signs.
Step 5. Enjoy The Day
The day is here and the picnic committee has done a wonderful job! All that is left to do is wait for the rentals to arrive, DJ to show up, caterer to deliver the food and for you to enjoy your day! See, that wasn't so difficult, was it? With the proper arrangements and a hard-working team, a company picnic can be planned and implemented, painlessly.