National Nurses week is May 6th and ends on May 12th every year. Give your favorite nurse a gift card to say thank you.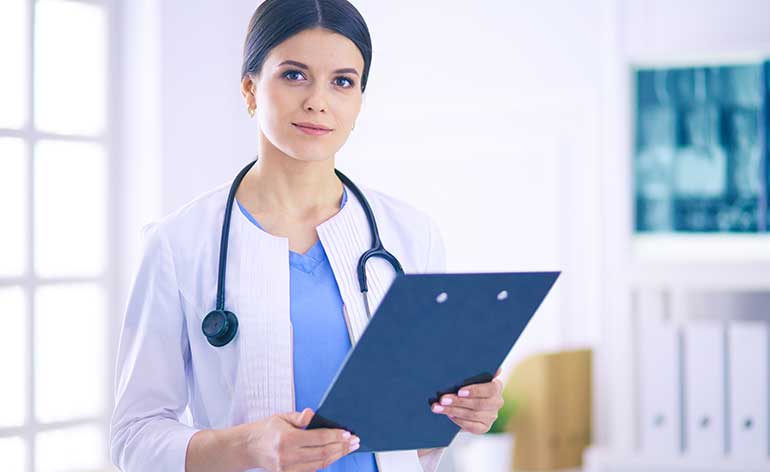 My son recently broke his back. Don't ask me how it happened because we don't know. He has a "pars fracture" in his lower spine, and the best we can figure is that he snapped it playing too much baseball. Overuse. He's ten years old. He started his double-digit year being highly active, but now, for 23 hours a day, he wears a full-torso brace that has him pretty much grounded. His life has changed. Despite this being a disappointment, however, the diagnosis is welcome news after initially being told that our little leaguer had a "mass" and "some swelling" in his spine. I'm truly grateful that his condition isn't one of many that could have sidelined him indefinitely.
National Nurses Week is May 6 to May 12
As we celebrate National Nurses Week on May 6th through May 12th of this year, I've thought a great deal about the men and women who made our most recent medical experience palatable. As we waded through doctors and tests and speculation as to why my kid's back hurt like "somebody shot me right here," I found that the nurses and medical technicians we dealt with were game changers. Hard as it was for my son not to be in the dugout, their cheerful attitudes and well-timed humor kept him from being down in the dumps as well. Though he will have several months of physical therapy ahead of him, we are certainly on the home stretch of returning back to our normal lives. Sadly, that is not the case for every child who wakes up one day in mysterious pain.
I very much appreciated the nurses that helped us through the many tests that led to my son's diagnosis. If you have a nurse you'd like to thank, then consider getting a gift card, but not just any gift card. And don't just hand it to the nurse. Here's my advice on how to give a gift card to a nurse:
1. Pick a Meaningful Gift Card
During the conversations you had, did she mention a favorite restaurant or did he have shoes that looked a little worn out? Did you talk about a place you'd both like to visit one day or is your nurse still taking classes to take a further step in his or her career? Did she walk in with the same cup from Starbucks every day? If you can, try to think of a gift card that is a nod to the relationship you've developed while in this nurse's care or tells her you noticed something about her during all the time she was taking care of you.
2. Add a Heartfelt Note
All too often, I believe we over think "thank you" gifts. There really is no way to repay someone for a heroic feat or even for extending a kindness that made a huge impact. So don't try. A thank you gift isn't supposed to be "payment in kind," it's just supposed to be a physical expression of heartfelt gratitude. Deliver a gift card with a simple handwritten note of appreciation. That's all you need to do in order to make the recipient aware of how grateful you are for what he or she did.
3. Make it Personal
In addition to the many gift cards we have available, you can also upload a personal photo to create a completely unique gift card that will be memorable. If you or one of your loved ones received exceptional care, then use a selfie to make a personalized Visa gift card. With all the patients, our sometimes-overworked medical care givers see, having a face to remember will make the gift card more personal.
4. Donate in Name Only
Since some nurses and caregivers are legally prohibited from accepting lavish gifts, consider getting a gift card that is no more than $25 or giving a larger gift card in name only. For example, you might give the entire nursing staff a gift card worth a couple of hundred dollars to buy a staff lunch but put the special nurse's name or image on the card so she gets to decide which restaurant will do the catering.
While having the best of care may not be enough to get the diagnosis or result you want, being surrounded by a kind and caring nursing staff during a time of crisis can make the experience a little less painful. Whether you acknowledge that service through a handwritten note or with a gift, always take the time to do something.
Happy Gift Carding!
~Shelley Hunter, Gift Card Girlfriend