I do not know how many readers of this blog remember "Independent George" of Seinfeld fame, but it is one of my favorite episodes. Good old George Costanza freaked out when his personal life and professional life "collided." Me? Not so much. I welcome the opportunity to tell everyone I can about my boondoggle across Steelers Country last year. The story is even better when it benefits You Gift. We Gift. Let me explain.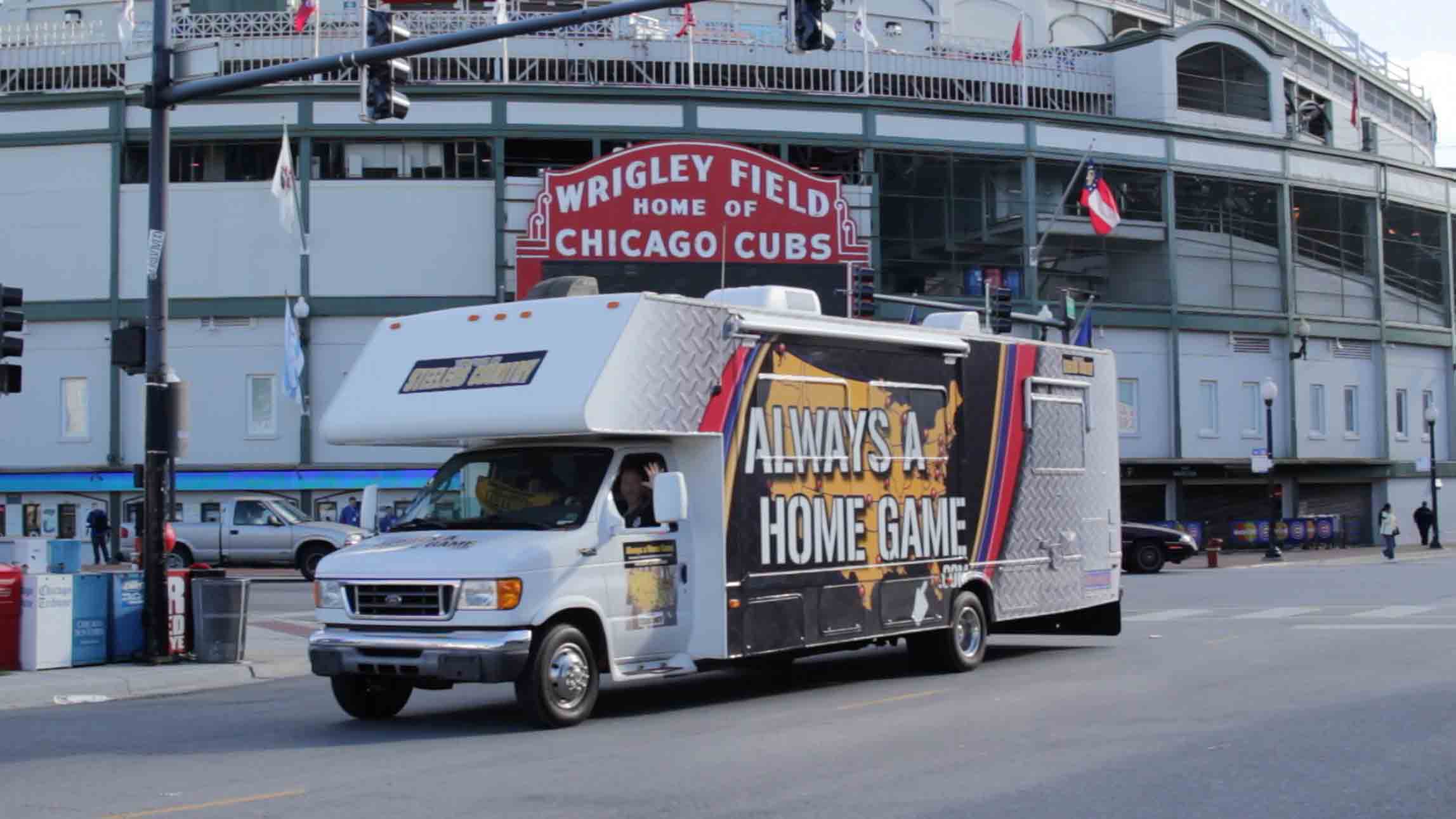 How the Journey Began
Guest Post: Shawn Allen
During the 2013 NFL season, I set out on an epic journey with a close friend, Josh Miller. With a plan to visit all 32 NFL markets, we challenged ourselves to find at least one Steelers Bar in every city and to visit 100 Pittsburgh Steelers Bars in 140 days. Though no small feat, two things put us in great field position. First, Josh had played for the Steelers for eight seasons, and second, despite what people in Dallas think, the Steelers are America's team. Prior to departure, we also convinced St. Lynn's Press to publish a book chronicling our journey.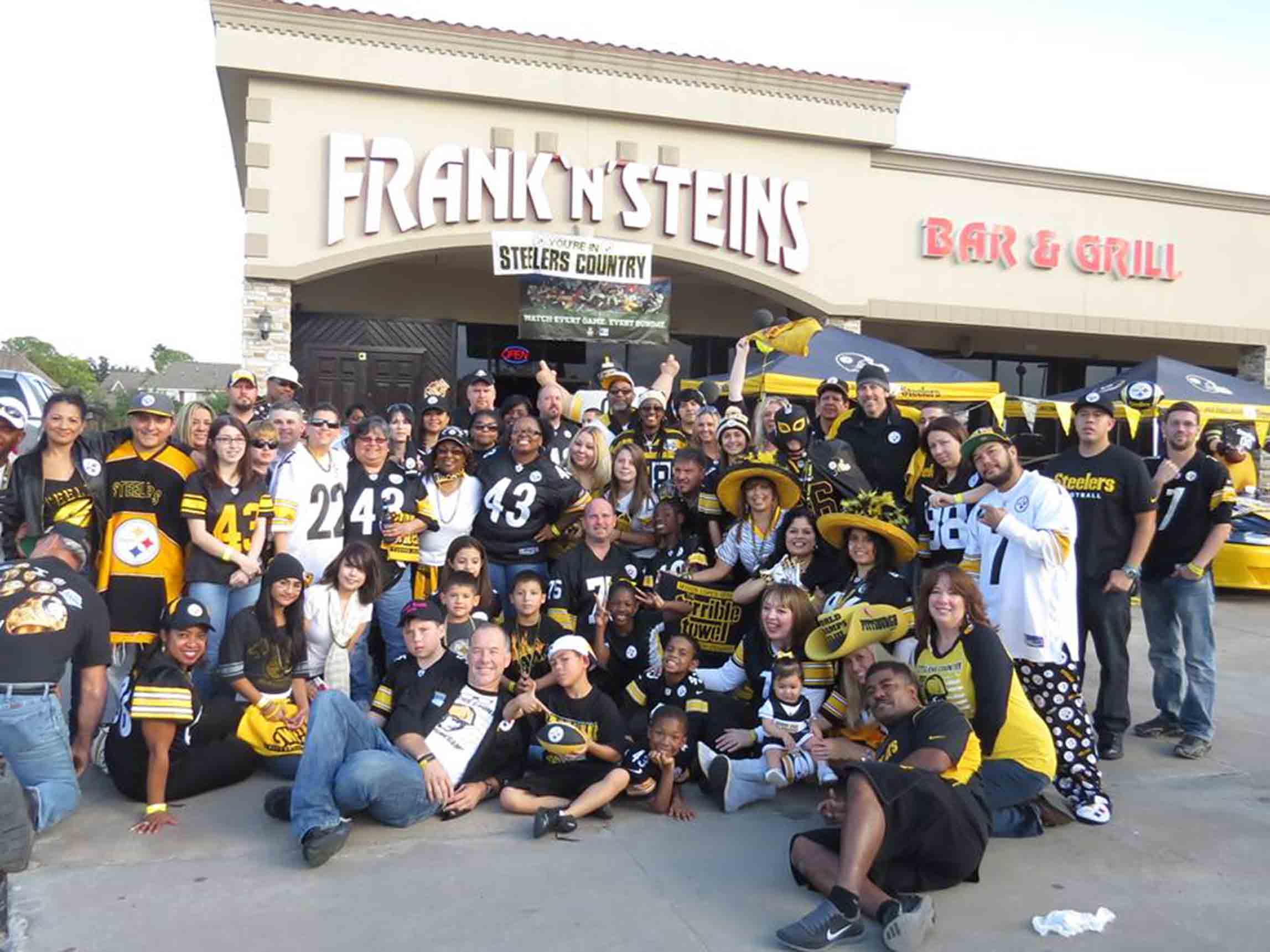 Making it Meaningful
We wanted this adventure to have a good cause behind it, not just two guys eating gut-busting bar food and watching Steelers games. So, we decided to use the book's sales, and, to a lesser-degree, our new-found celebrity status (okay, Josh is a fairly legitimate celebrity, my kids think I'm a celebrity) to bring well-deserved awareness and funds to local charities in Pittsburgh. Before setting out, we made connections with the ALS Association, The Greater Pittsburgh Food Bank, Cystic Fibrosis Foundation and the Leukemia and Lymphoma Society. These affiliations gave us an opportunity to "do good" for the community. As we visited thousands of Steelers fans, the similarities became clear. Besides being certified terrible towel-wavers, every fan club president wanted to tell us about his or her club's charitable activities as well. From participating in NFL Play 60 in Jacksonville, to supporting the food bank in Minneapolis, Steelers everywhere, it seems, support their local communities. In this way, the book accurately represents the fans and the Steelers organization.
My Professional Life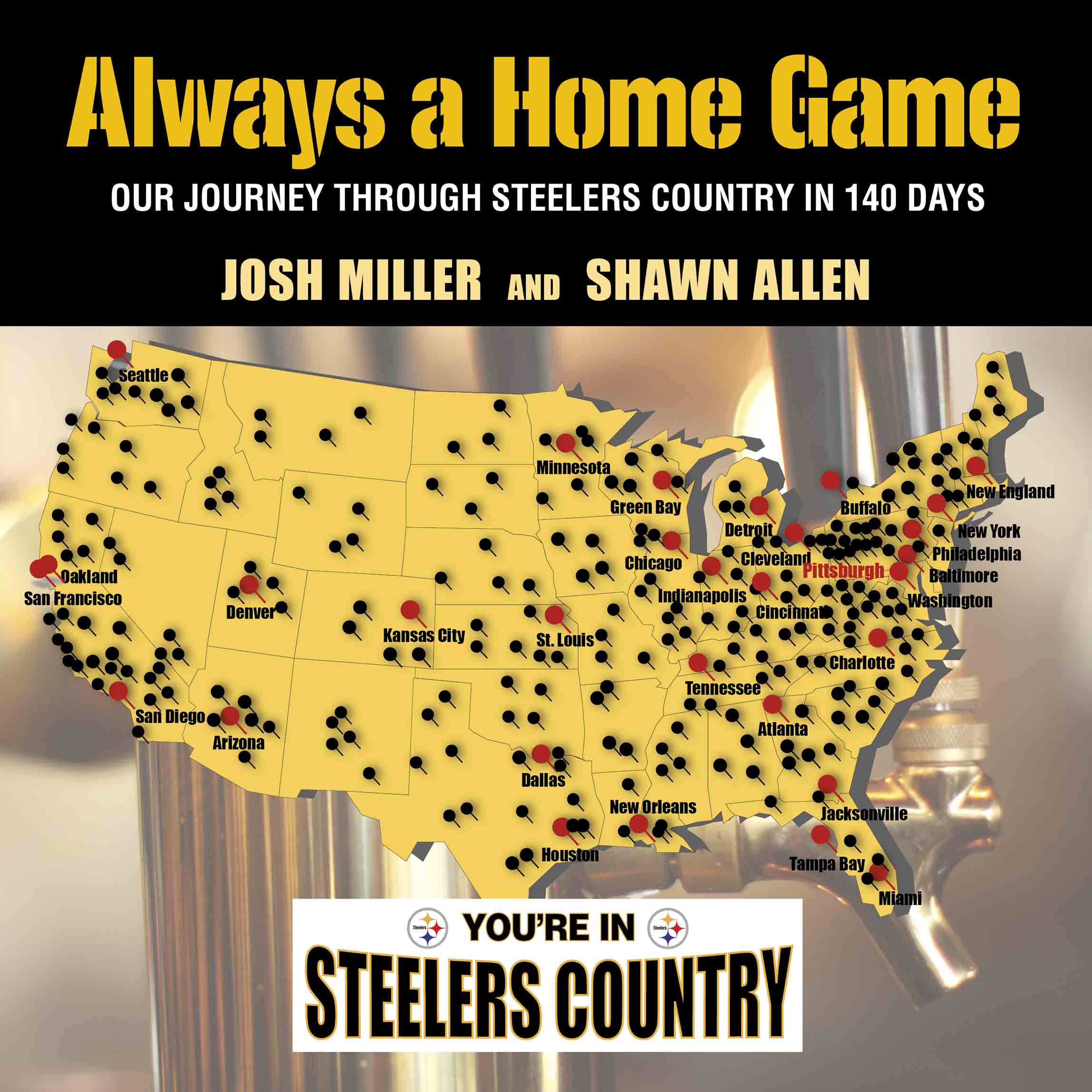 At the journey's end, I needed to get a real job. Fortunately for me, an opportunity at Giftcards.com presented itself. I was not looking for a job with a traditional non-profit organization, but was pleasantly surprised to find that the "culture of giving" is integrated into the mission of Giftcards.com. It is incredible to work for a company with the tagline "make 'em smile : )" because this is an extension of everything we did while visiting all of those Steelers fans. When Josh and I heard of the tremendous work done by the You Gift. We Gift. program, we knew that we wanted to help.
Holy Gift Cards Batman, a shameless plug for the book…
Join me in supporting You Gift. We Gift. by going to "
Always a Home Game
" and purchasing a copy of the book. Enter "giftcards" in the box at checkout, and we will donate $5 from each book sold to You Gift. We Gift. and together, we can make another child SMILE. ~~Shawn Allen, Senior Project Manager at Giftcards.com