Here's a trick for getting the discount gift cards you want, even when they don't appear to be in stock.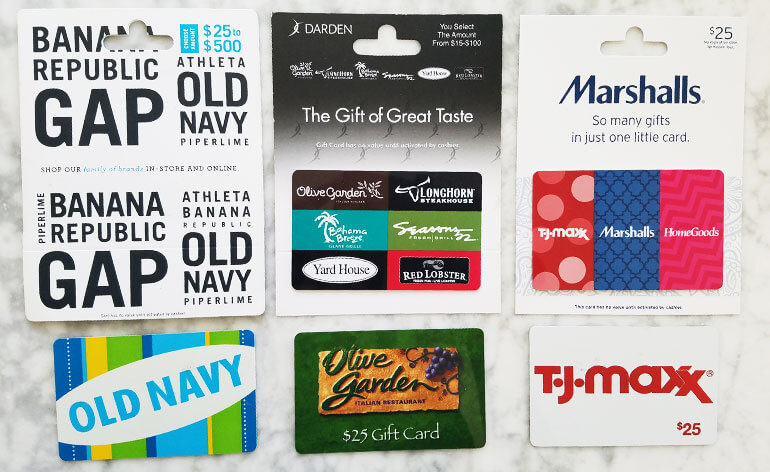 Like many frugal shoppers, I am a fan of discount gift cards. Though gift cards originated as a better alternative to paper gift certificates and are now the most requested gift on holiday wish lists, the secondary discount gift card market that subsequently emerged created a unique opportunity for people to save money on everyday shopping. In addition to simply buying the discount gift cards that are available, I have a trick for getting the discount gift cards that I really want — even when they do not appear to be in stock.
Where to Buy Discount Gift Cards
Besides the rare sale on gift cards advertised around holidays (e.g. 30 dollar iTunes gift card on sale for 25 dollars,) Costco and other warehouse stores are the few places that sell new gift cards for less than face value on a regular basis, but their selection is typically limited to movies, theme parks, and local restaurants. The savings are good, but the variety is lacking if you have something specific in mind. I've recently started sharing digital deals on gift cards which is creating more opportunities to find gift cards for less.
I typically buy discount gift cards on the secondary market because the selection is greater, the discounts are higher, and the transactions are guaranteed. Gift card resellers sell gift cards for hundreds of retailers for as little as 2 percent, or as high as 30 percent, off the value of the card. The discount depends on the inventory available. Though I've seen tempting discount gift cards for sale on sites such as eBay or Craigslist, the potential for fraud or other security issues that could arise from doing business with a stranger on the internet is not worth the potential savings, in my opinion.
Stocking Up and Stacking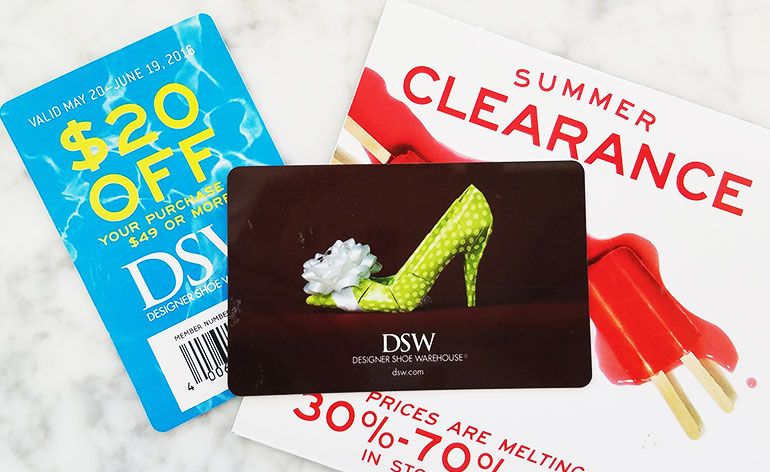 Though routinely perusing the discount gift cards available and stocking up on regularly shopped stores is a great strategy for everyday savings, I especially use the gift card aftermarket to save big on planned expenses such as shopping for Easter clothes, back-to-school clothes, home improvement projects, birthdays, or the holidays. In these moments, I look for gift cards that have the deepest discounts and adjust my shopping excursion accordingly. But before I head to the store, I additionally check the newspaper, store mailers, my email spam folder, and online coupon sites for any additional sales or coupons being offered. Using this method, I save on back-to-school shopping every school year.
Exchangeable Gift Cards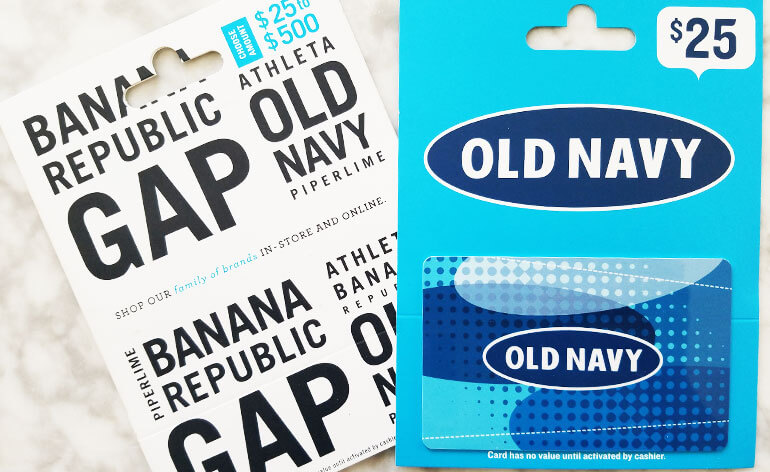 Can't find the gift card you want? Many merchants offer gift cards that can be used across a family of stores. During back-to-school time, for example, I found a great deal on a Baby Gap gift card. I used it to buy clothes for my kids at Old Navy. Old Navy gift cards can be used at Gap, Athleta, Banana Republic, and Piperlime. Red Lobster gift cards can be used at Olive Garden, Capital Grill, Darden Restaurant, and Longhorn Steakhouse Restaurant. Lands' End gift cards can be used at Kmart and Sears. The easiest way to confirm that a gift card is interchangeable is to check the issuing store's website.
A second way to extend the reach of a gift card is to buy a new gift card with a gift card you have. Although this strategy only works if the merchant houses a gift card kiosk at the store, the list of stores selling third-party gift cards increases all the time. Once limited to grocery stores, gift card malls are now in shopping centers, clothing stores, craft stores, sporting goods stores, convenient stores, and beyond.
I once received a 20 dollar gift card to Babies R Us long after my kids were past needing diapers and toddler toys. Rather than let the card go to waste, I took the gift card to Babies R Us and used it to buy a Subway gift card from their gift card kiosk. This past holiday, my kids received a Toys R Us gift card several days after Christmas. Having already received most of the toys on their wish lists, they agreed to swap the potential toys for a different kind of treat. We took the gift card to Toys R Us and used it to buy a gift card to the movies. Some stores are stopping the ability to buy a gift card with a gift card, so you will have to check each store for details.
Though each of these strategies requires a little forethought and planning, the potential savings are worth the effort. As savvy shoppers become increasingly aware of the opportunity to save with discount gift cards, knowing which cards are interchangeable can increase flexibility. Knowing which cards can be used to buy new gift cards from kiosks can increase the opportunities to save even further. Though I rarely have trouble using the gift cards I receive, I'm grateful for the people who do receive and sell their unwanted gift cards for cash. Because they take the effort to get the cash they want, I'm able to get the savings I need.
Happy Gift Carding!
~Shelley Hunter, Gift Card Girlfriend