From elementary school to middle school and junior high to college, these back-to-school gifts are perfect for students (and teachers) of all ages!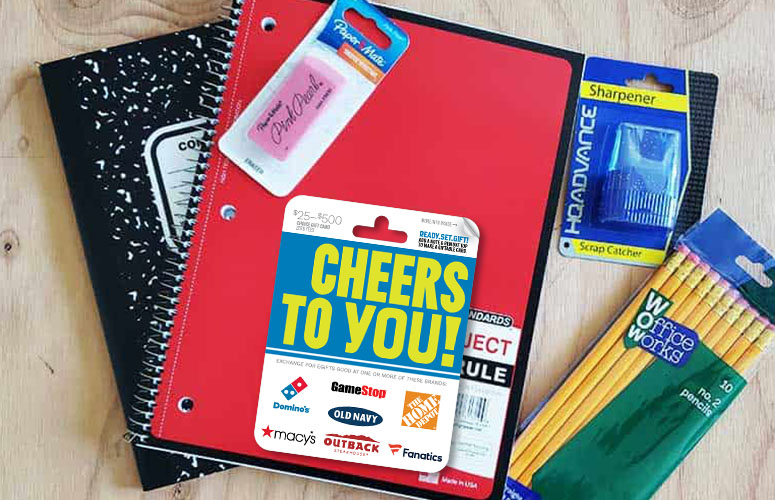 Put a Smile in that Backpack
I just read a sweet blog post about a mom who tucked a gift card into her daughter's backpack for a first day of school surprise. Since her daughter had to attend a new school, the author decided to give her something to smile about when she got there. Imagine Kaia's surprise when she found an XBOX gift card next to her lunch box and school supplies! I love how us moms will do anything to bring a little sunshine to an otherwise dark day and how the golden ticket is different for everyone.
My daughter would have no idea what to do with an XBOX gift card, but she'd be all giggles over a Forever 21 or H&M gift card. My boys, on the other hand, would appreciate the gaming gift card or a sporting goods gift card as well. There's a gift card for everyone, you know!
If you don't want to read the entire post with all of the suggestions, you can jump straight to the gift cards you want here:
Read on for more Back to School gift ideas.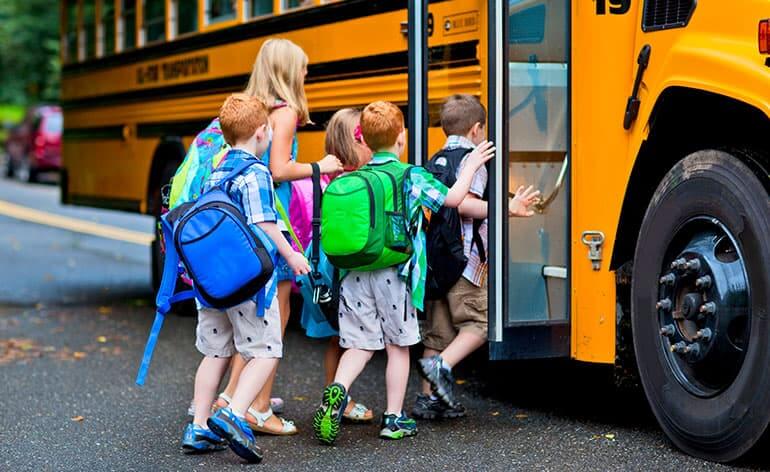 Isn't Everyone a Little Nervous on that First Day?
This back-to-school gift idea got me thinking about all of the people who go off to school at the beginning of a new year including little kids anxious about preschool, kindergartners not sure what is about to happen, elementary-age kids wondering what the playground will be like, middle schoolers nervous about juggling a schedule for the first time, junior high school students suddenly concerned about changing into PE clothes, high schoolers surrounded by kids who look like adults and more. And that doesn't even include the college kids and teachers!
And what about us moms? Every school year is a time of transition that requires us to figure out carpools, lunches, tutors and more. Come to think of it, I'm anxious about school starting as well!
Whether you're starting a new school or attending the same one you've been at for the past few years, there is often a little trepidation about what the year will hold. Though it would be nice if a gift card could magically take our worries away (I'd buy that one!), I like the idea of using a gift card to bring a smile instead. Using this backpack surprise as inspiration, I thought it would be fun to think of ways to use gift cards to help students, teachers and parents start the school off right.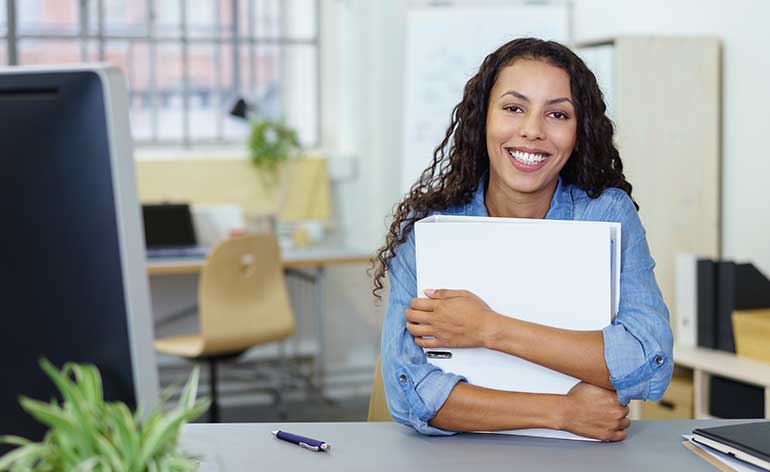 Start with this Printable Back-to-School Gift Card Holder
If you already know what gift card you want to give somebody going back to school, then download this free printable gift card holder that says, "Have a Great School Year!" We purposely designed it to work for all ages so you can put a gift card on the holder and give it to your son's teacher or add a clothing store gift card and give it to your teenage daughter. I've got a bunch of ideas below. There are three holders to choose from:
Download the BLUE School Year Gift Card Holder
Download the RED School Year Gift Card Holder
Download the Supplies Gift Card Holder
Here's another look at those gift card holders so you know which one you want: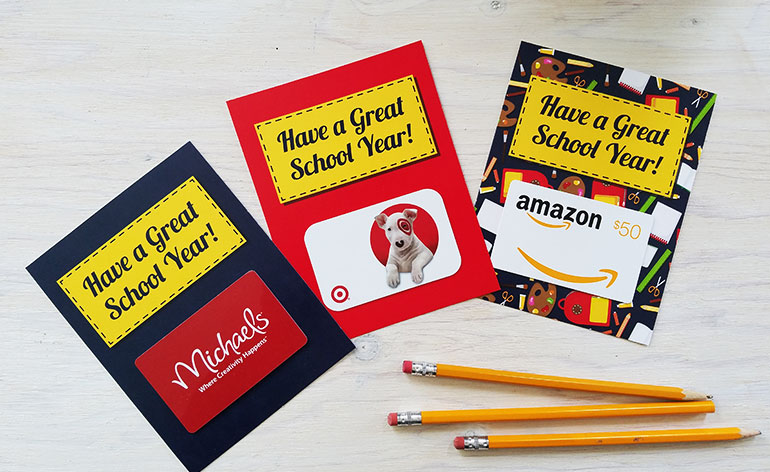 After downloading the gift card holder, print it on a color printer using "best quality" and "actual size" settings. (Do not select "shrink to fit" or any other setting that will change the size of the printed .pdf image.) White, card stock paper measuring 8-1/2″ x 11″ works best. Cut the gift card holder at the trim marks indicated.
Add a Back-to-School Gift Card
Now that you've got your free gift card holder downloaded, cut out and ready to gift, you'll need to buy the perfect gift card for your son, daughter, teacher, mother, father or friend going back to school. Here are some suggestions:
Gift Cards For Preschoolers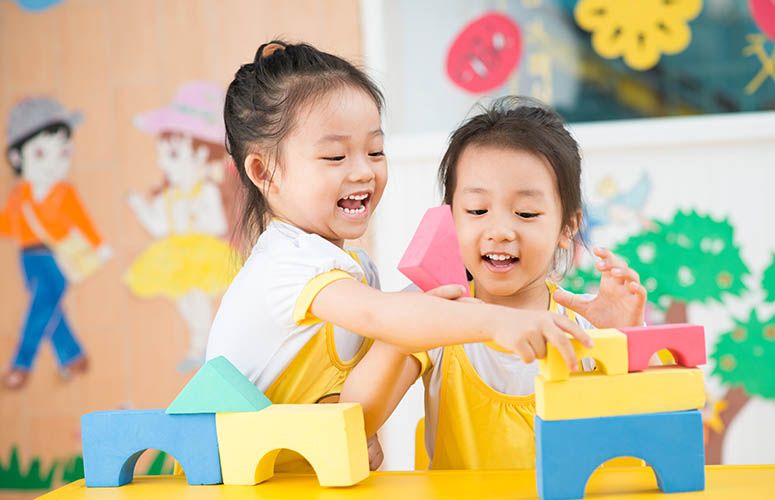 Tote Bags, Toys and After School Treats
We call it "Back to School" time, but this may be the first time some preschoolers have ever gone to school. There's no "back" in their world. Get these kiddos excited for a new school year with a gift card to pick out anything from a new backpack, tote bag or lunch box to a new pair of shoes. You can buy all of these things at Target, Walmart or Amazon.
If your child isn't entirely sure about going to school, then perhaps they can use the gift card to buy a new toy as a reward for making it through his first day of school. Another idea is to give a preschooler a gift card that can be redeemed for a treat after school such as Cold Stone Creamery or Jamba. That way, they have an adventure to look forward to after pickup.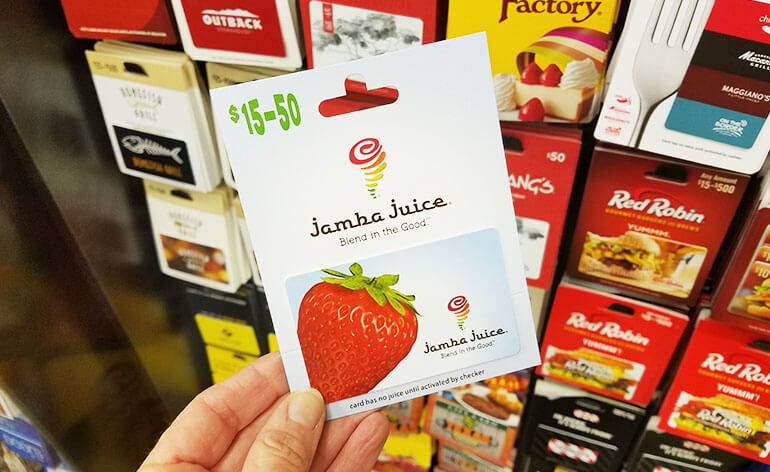 Gift Cards For Kindergartners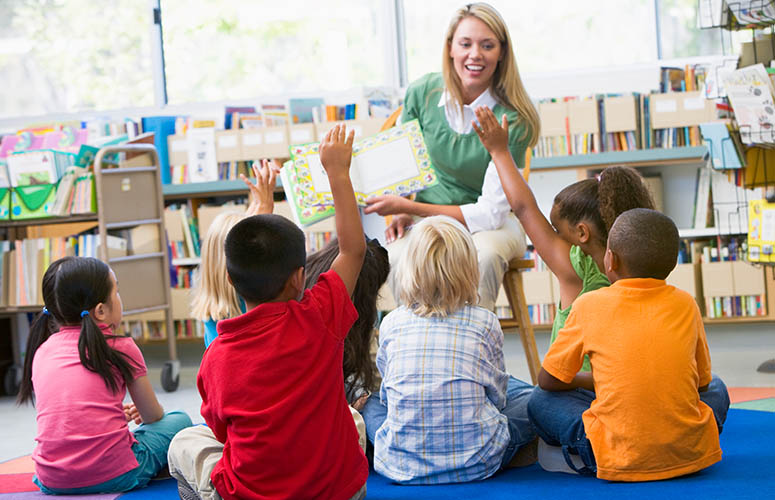 Lunch Boxes, Books and School Supplies
I have three kids of my own, two step-kids and I'm the second oldest of seven children…so I've sent a fair number of kids off to kindergarten for the first time. I've taken kids who needed to be pushed and prodded through the classroom door on the first day of school, some who needed to be bribed to return the following day and others who left my arms so quickly that I was the one who needed consoling. Though they each reacted differently to that first day of school, the one thing they all wanted before school started was a new lunch box. It's a special treat to get to pick that lunch box out for yourself.
For kids going to kindergarten, I suggest Target and Walmart gift cards plus gift cards to arts and craft stores or office supply stores. New kindergartners can use these gift cards to buy lunch boxes, school supplies, art supplies, tote bags, tissues for the classroom, hand sanitizer for the teacher or snacks to take to school. The dollar value doesn't even have to be large in order to make these gift cards fun to spend. Ten dollars, for example, is enough to buy a pack of pencils, some erasers and a composition book.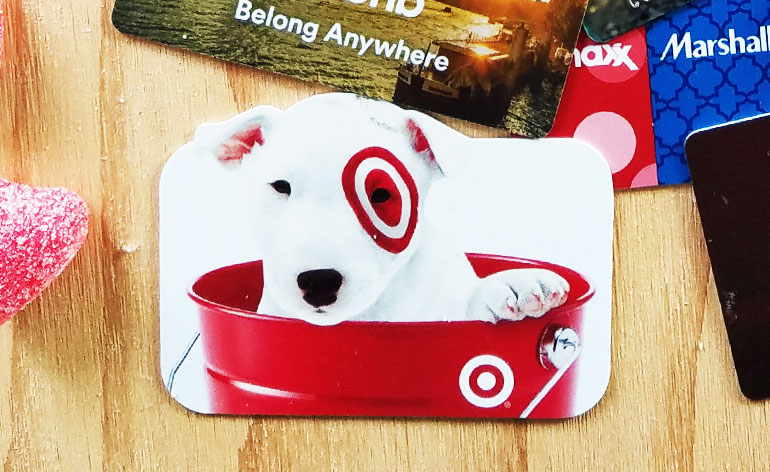 Gift Cards For Elementary School Kids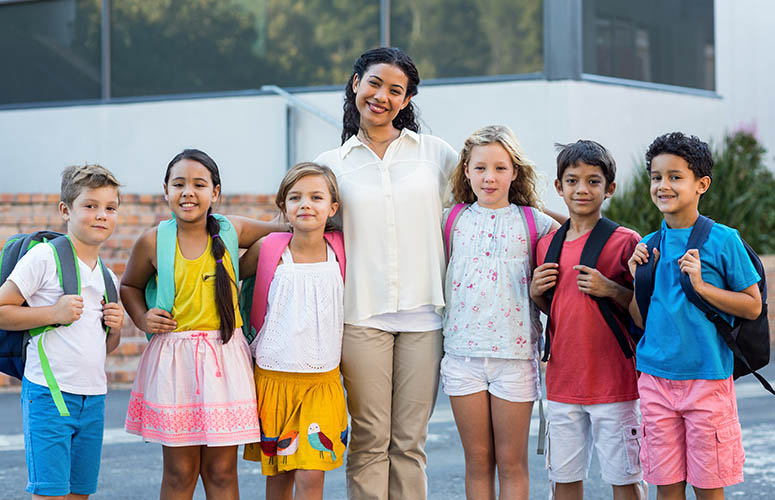 Clothes, Shoes and School Supplies
Elementary school is the heyday of back-to-school shopping. Between the grades of first and fifth, kids seem genuinely excited to return to the classroom, can't wait to meet their new teachers, thrill at the idea of buying new notebooks and scented markers and will wear new sweaters and jeans on the first day of school no matter what the weather report says. Since kids this age want to gear up and school supply lists are lengthier than grades before or after will ever be, a gift card for classic back-to-school shopping is ideal.
Target and Walmart gift cards are always a good idea because they can be used to buy so many things–everything from school supplies and shoes to back packs and hand sanitizer for the classroom. Favorite clothing store gift cards can really help parents get kids ready for the new school year without breaking the budget. Stores like Old Navy, JCPenney and Macy's often have great back-to-school sales, enabling shoppers to stretch those gift card dollars further.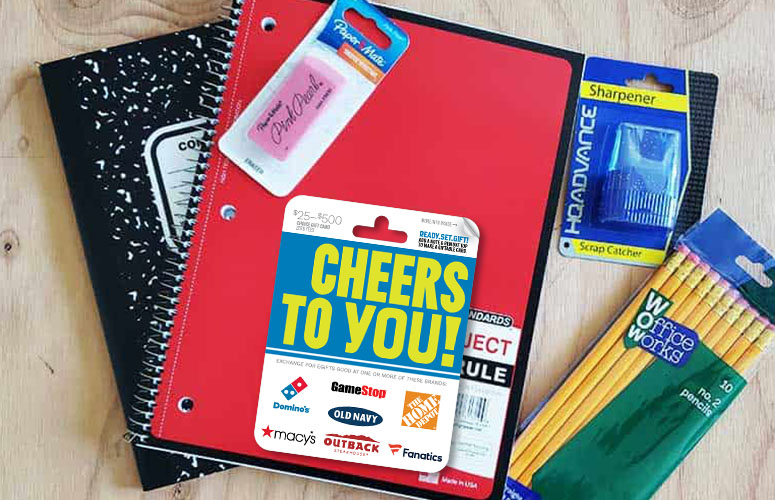 Gift Cards For Middle School and Junior High School Students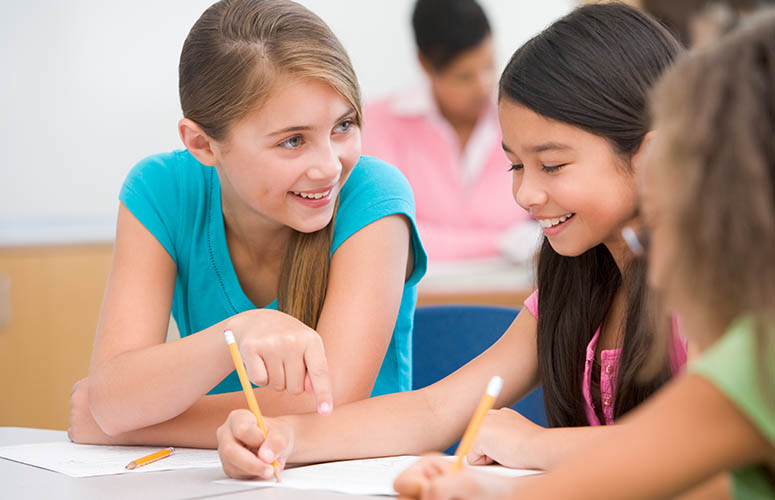 Hair, Shoes and Clothes
Things are about to change and it's happening right here in middle school and junior high school. Kids who previously rolled out of bed without a thought of brushing their hair or teeth before school will become much more style conscious at these grade levels. Like it or not (I don't), this is a time when kids desperately want to fit in, or rather, not stand out. Gift cards to teen-fashion clothing stores, name brand shoe stores and teen salons will be much appreciated by this age group.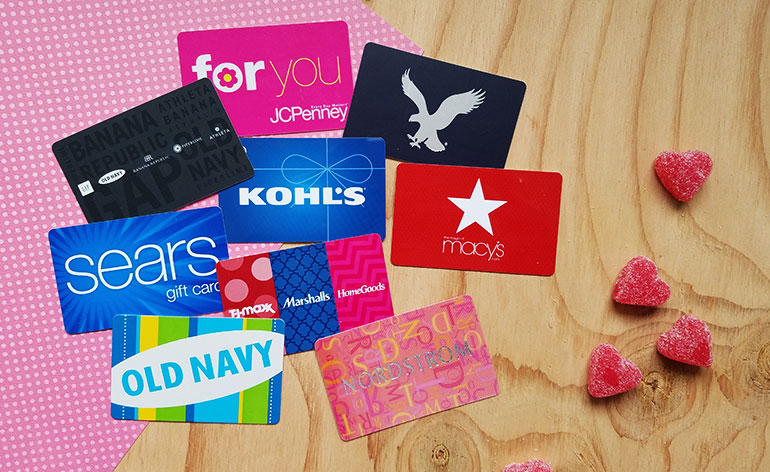 Gift Cards For High School Teens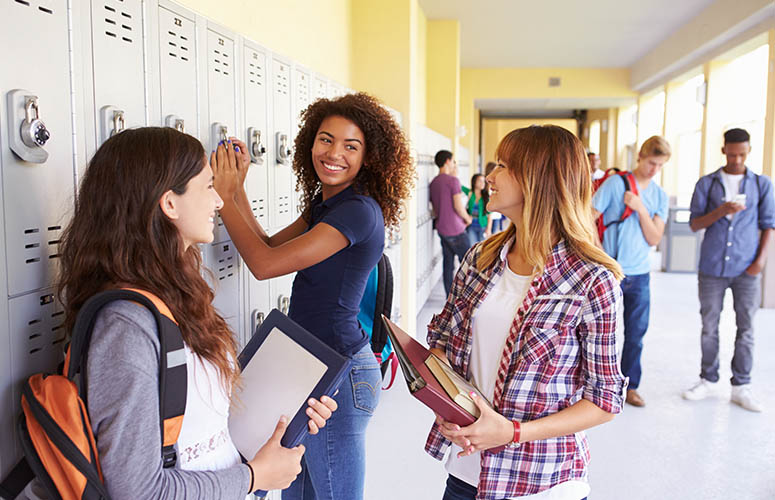 Gas, Food and Electronics
This group of youngsters seems to be in an ongoing quest for independence–wanting freedom for every venture but not quite ready to take care of themselves. ("Mom, I don't want you to come to the football game, but can I have $20?") Freshman year is about finding who your friends are and finding a way to fit into a big school with adult-sized people all around. Sophomores are getting drivers licenses and negotiating with parents over car priviledges and curfews. Juniors are focused on college entrance exams, prom and finding their first jobs, while Seniors are loving "big man on campus" status knowing they will soon be small fish at bigger ponds once again.
You can't go wrong giving high school students gift cards for gas, fast food and electronics. Hopefully, they'll remember to say, "thank you" as they head out the door.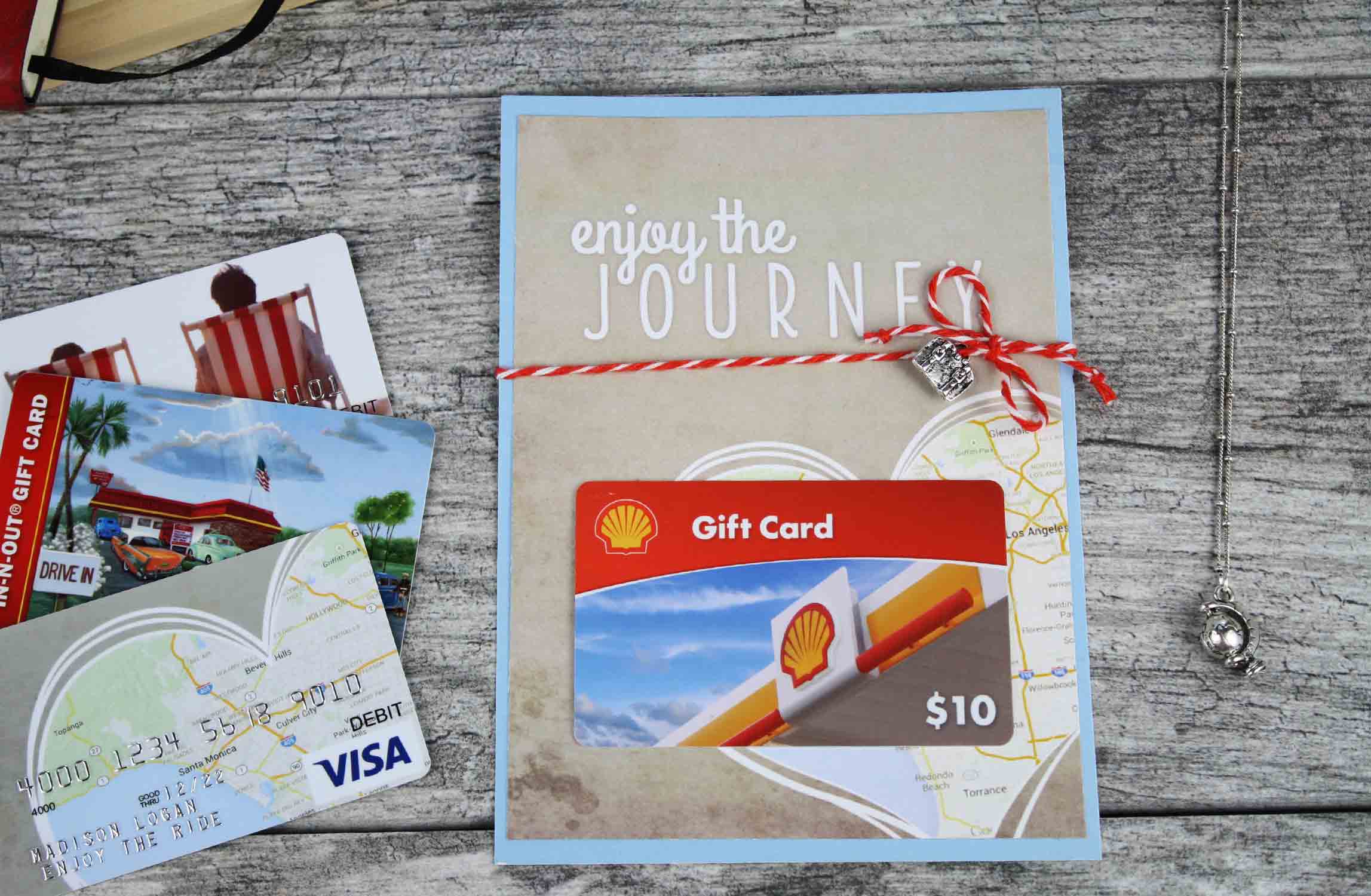 Gift Cards For College Kids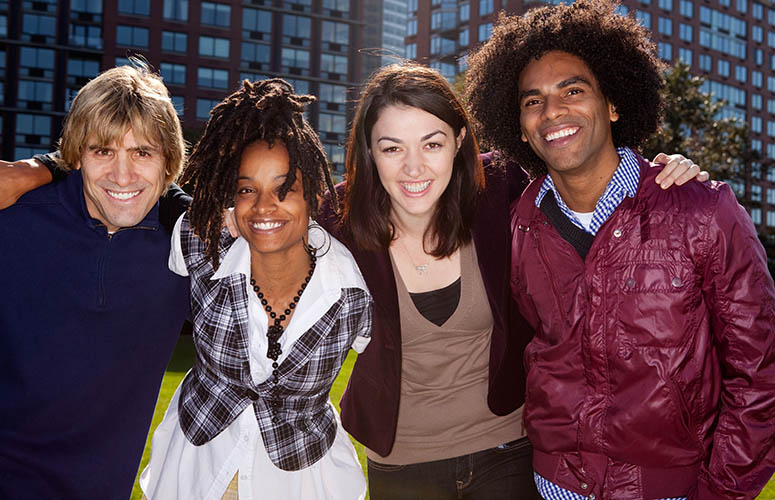 Visa®, Gas and Groceries
The thing I love about sending kids to college with gift cards is that their lives are about to get more basic. Without a parent making dinner every night or filling up the family car on the weekends, college students suddenly get a fresh understanding of what it means to be responsible. Gift cards for gas and groceries are like gold at this age and bank-issued gift cards such as Visa and Mastercard® may be appreciated more by these students than any other group of kids. Tie a Visa gift card around a bottle of laundry detergent or tuck a Mastercard gift card between two sticks of deoderant and you have an A+ college-bound gift.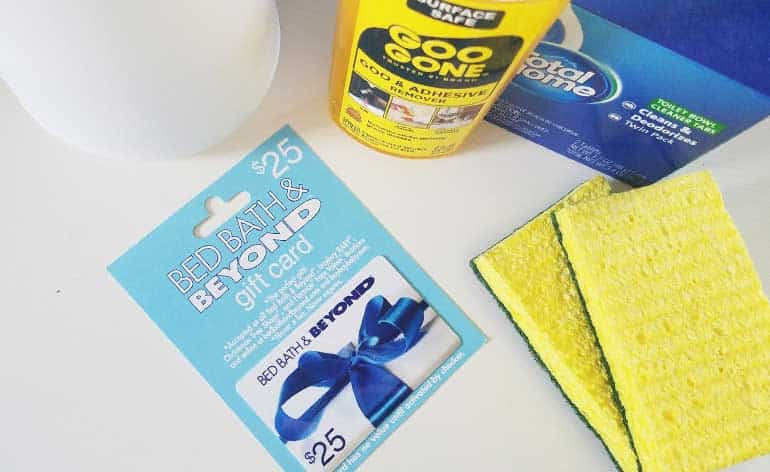 Gift Cards For Teachers
Books, School Supplies and Quick Bites
This may be a California thing, but every year when school starts, we are reminded that education budgets are slim and teachers often spend their own money on school supplies. A great way to help teachers out is to give gift cards to book stores and office supply stores. Amazon gift cards are a great choice too. And don't forget that teachers appreciate gift cards for quick bites or beverages as well. Just be sure to keep the amount less than $50. Some state laws prohibit teachers from accepting anything more and there may also be tax implications for teachers if a gift card exceeds what would generally be considered a "gift."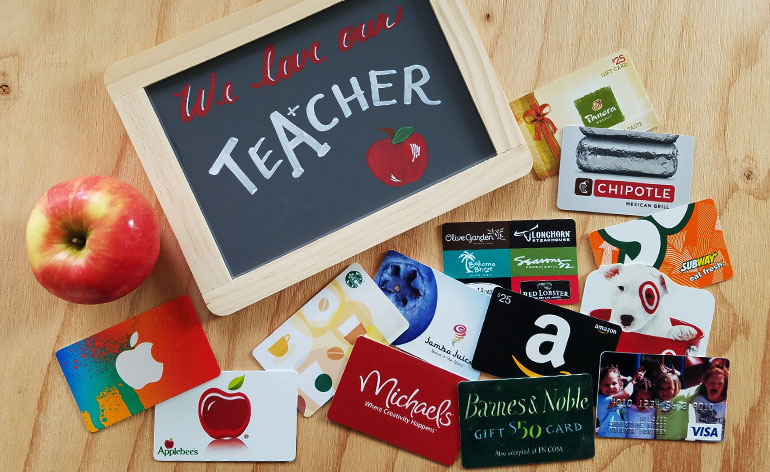 Gift Cards For Parents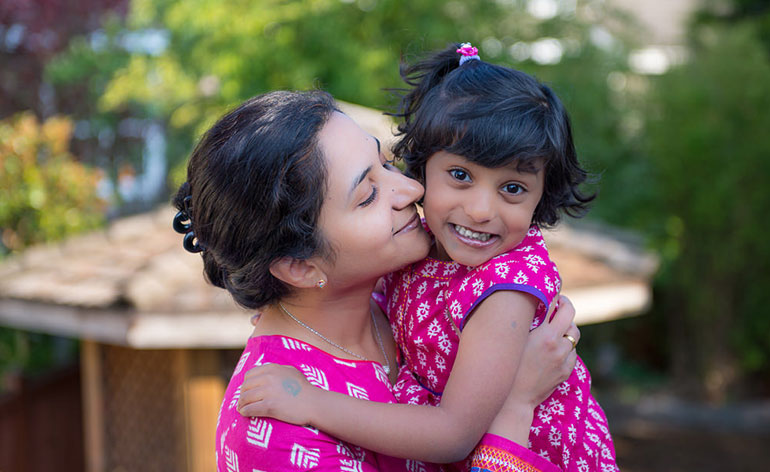 YOU MADE IT!!!
Yup, I said it. Back-to-school time is a transition for everyone, not just the people hitting the books. With kids home all summer, it can be hard for moms to fit in some of the solo treats they enjoy such as getting pedicures, having lunch with friends or getting their hair done. Gift cards to celebrate this freedom make fun gifts for moms and dads who have been home with the kids for months. Try local delis, salons and spas. If you want a more practical idea, then a grocery store gift card is also a good choice since going back to school usually means making school lunches and packing snacks each day as well.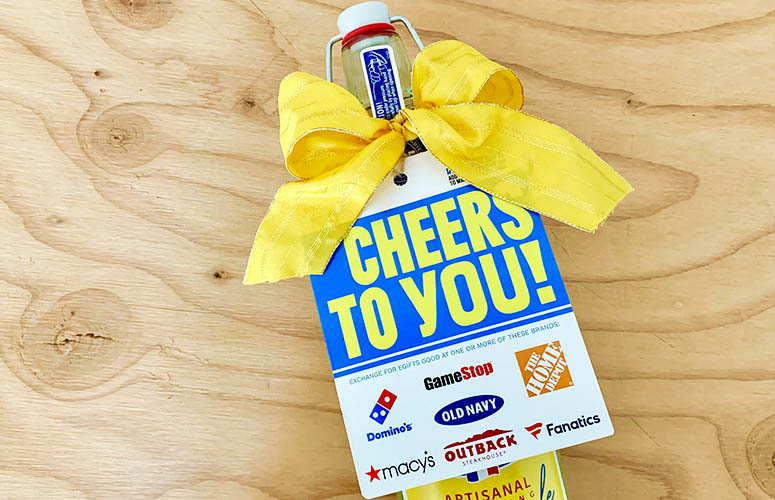 Gift Cards For The Grandkids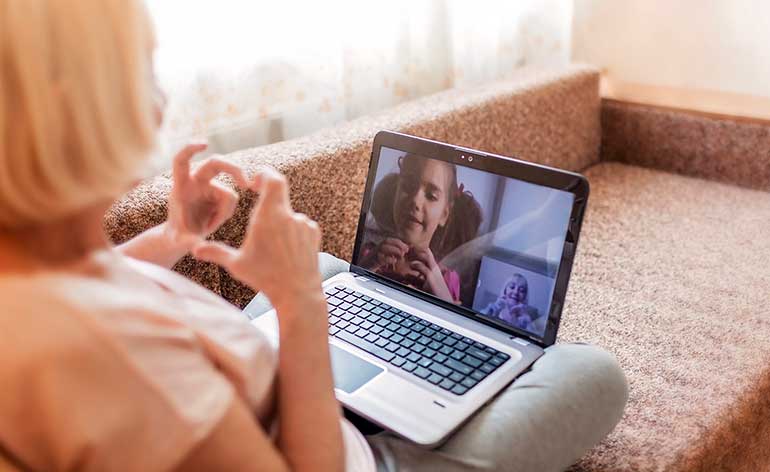 Clothing and Supplies for All Ages
If your kids fit a range of ages, then do what my kids' grandma did recently and take the kids to a department store to pick out one item. My daughter got a pair of shoes, my son got a pair of jeans and my other son got a pair of shorts. They didn't get an armload of clothes or supplies, but they enjoyed the trip and I loved that they came home with one less thing for me to buy. If you don't live in the area (or don't have time to shop with the grandkids), send a gift card to a department store that is sure to have something for everyone. Try Target, Walmart, JCPenney, Macy's, Amazon or Kohl's. If you're not sure which gift card is best, then ask mom or dad before making the purchase.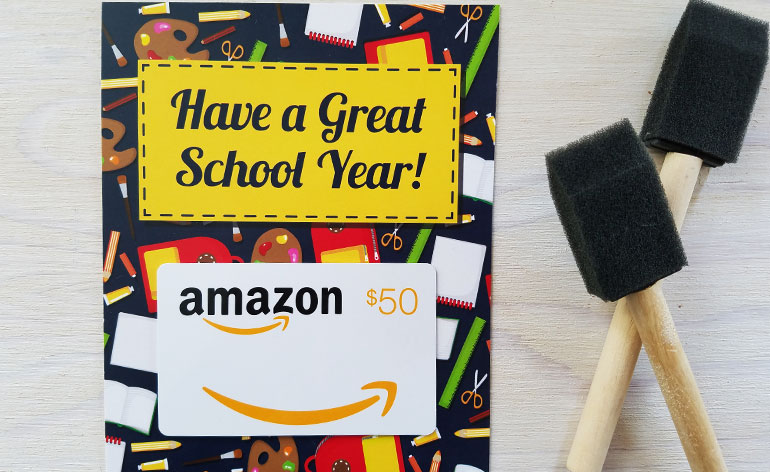 Take Another Look at these Free Printables
Now let's take another look at these free back-to-school printable gift card holders that say, "Have a Great School Year." They're super cute and look great with the gift cards listed above. You can even add them to a teacher gift card basket or wreath for a little extra pop. The links to download them are here again as well.
Download the BLUE School Year Gift Card Holder
Download the RED School Year Gift Card Holder
Download the Supplies Gift Card Holder
Here's the "school supplies" design with an Amazon gift card. Pair this with some foam brushes, a bottle of tempera paint, and wet wipes. Teacher can use the gift card to buy everything else she needs for an art project.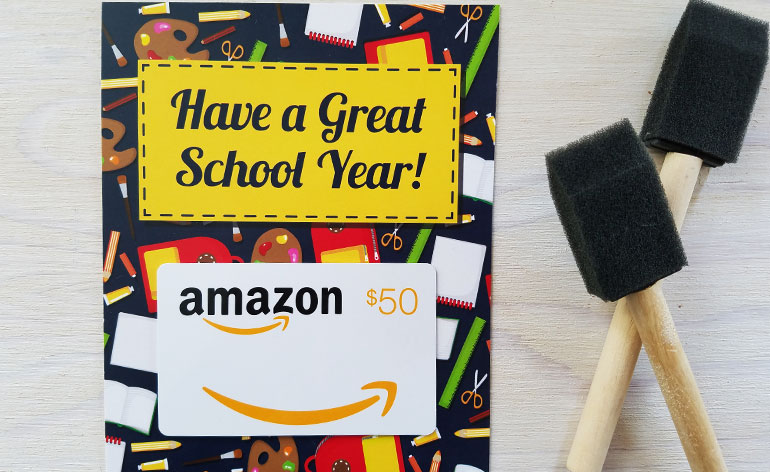 Apple for teacher? Yes, please! Get an Apple Store gift card or an Applebee's gift card to go with this red gift card holder. Or deliver it to mom with a gift card to the spa, to dad with a gift card to the ball game, to your college-bound senior with a gift card to the gas station or to your kindergartner with a gift card to Target. The cheery red color is certain to brighten up any student's day.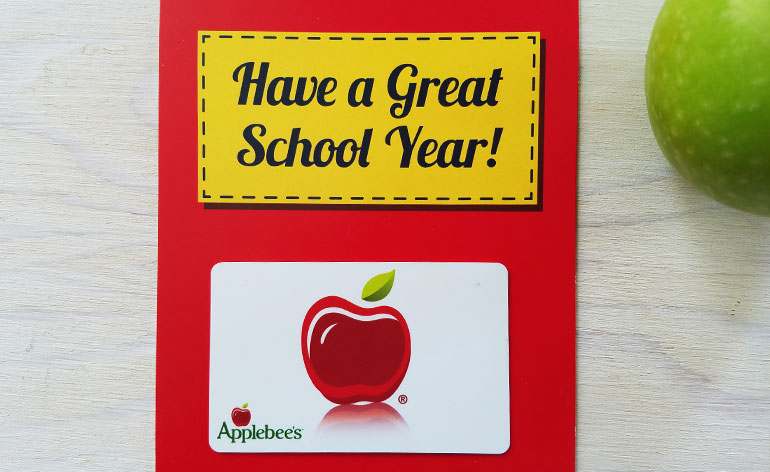 An Old Navy gift card looks great on this navy blue gift card holder. Help kids start the year off right with a trip to their favorite clothing store.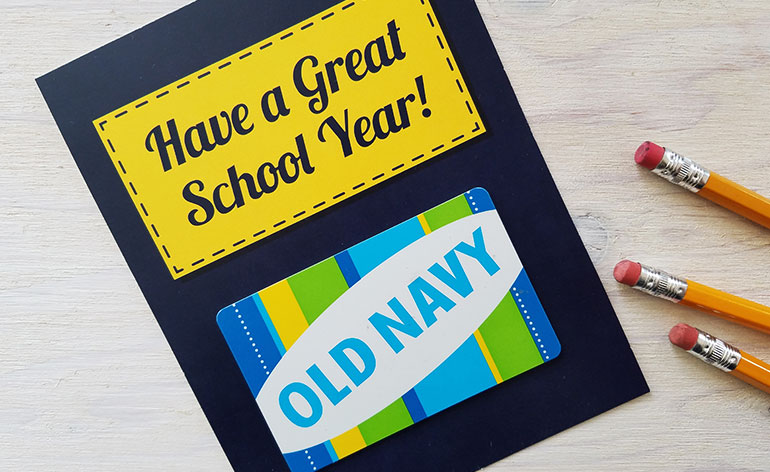 Here's what this back-to-school printable looks like when added to a wooden tool caddy full of school supplies like markers, glue sticks, note books and more. Wouldn't this be a fun and easy group gift for the teacher? Fill the box up with inexpensive items on sale at the start of the school year and let teacher use the gift card to buy more.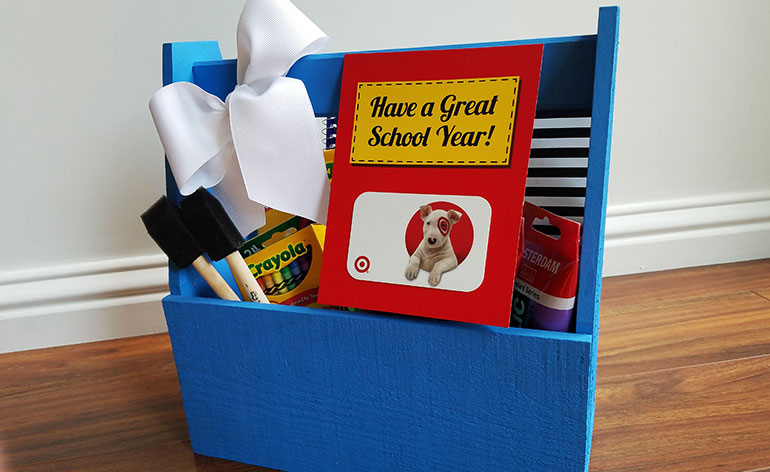 More on Pinterest
If this back-to-school gift isn't exactly what you're looking for, check out the other school gift ideas on the free printable gift card holders page or follow Gift Card Girlfriend on Pinterest.
Do you have any other questions about back-to-school gift cards or need gift card help? Reach out to me in the comments below, on Twitter (@GCGirlfriend) or on Instagram (@Gift.Card.Girlfriend).
Happy Gift Carding!
~Shelley Hunter, Gift Card Girlfriend