The best gift cards to buy men for Easter plus what makes each Easter gift card a great gift for him.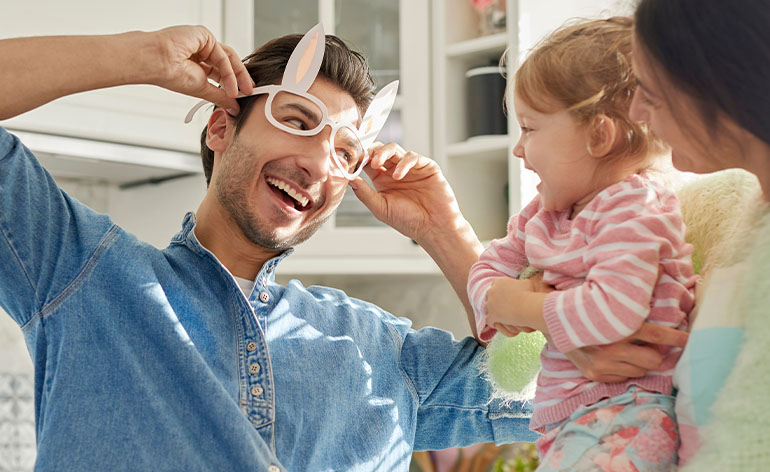 10 Best Easter Gift Cards for Men
Have you ever met a man who likes to shop? Actually one of my brothers is a good shopper and another one is not terrible at it. But the rest of the men in my life are pretty poor mall companions, and that is especially true if going to the store requires a pit stop at the return counter. One of my male friends says returning merchandise is embarrassing and a waste of time. "First you stand in line forever," he says, "then you hand over the item only to have some teenager tell you the gift you received is worth $4.23." This Easter, do men a favor and buy gift cards instead of merchandise that might need to be returned. Below are my recommendations for the top Easter gift cards for men.
1. Visa Gift Card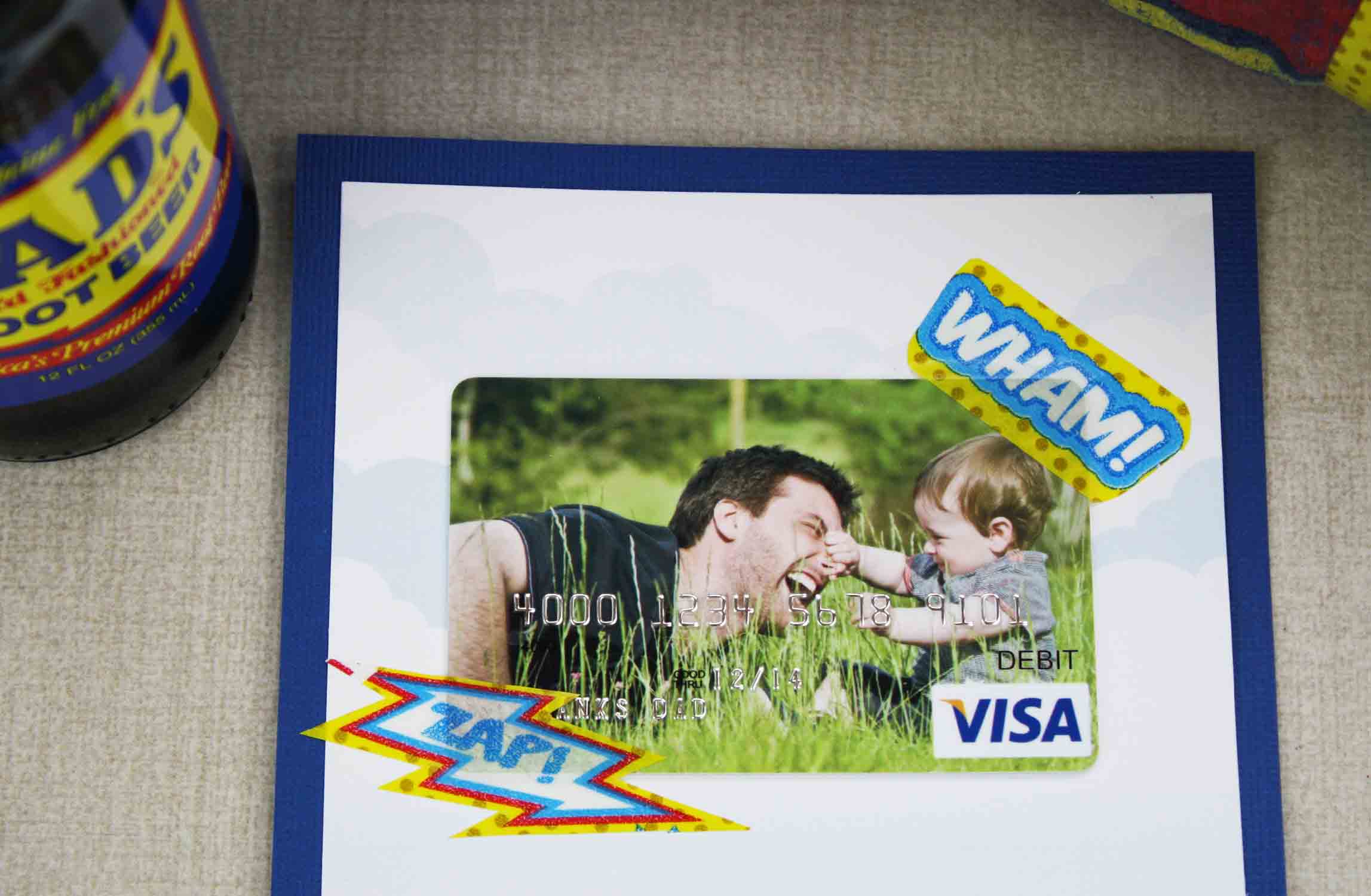 Whether he likes to shop online or in stores, Visa Gift Cards and Mastercard Gift Cards are perfect because they can be used to buy just about anything. If you want to make the gift more unique, upload a photo to make a custom gift card.
2. Best Buy, Apple Stores or Other Electronics
I retract my earlier statement that few men actually like to shop. The men I know are terrific shoppers provided we are shopping for electronics. Get your man a gift card to Best Buy, Apple Stores or another media-friendly market and watch how fast he spends it. If he prefers to shop online, get Apple, Google Play, Amazon or xBox gift card instead. If you're not sure which devices or gaming systems he has, then keep it simple with an electronic Game Stop gift card.
3. Home Depot or Lowe's
For the man who would rather build a new deck than lounge around on it, get a gift card to the hardware store. Since Easter coincides with the start of the spring season, he can use the gift card to buy supplies for his next outdoor project, annuals for the planter box out front or a new barbecue grill for the backyard. Or, if he is more of a lounger, he can use the gift card to buy a hammock. After all, Easter Sunday is supposed to be a day of rest.
4. Bass Pro Shops, REI or Other Outdoorsman Shop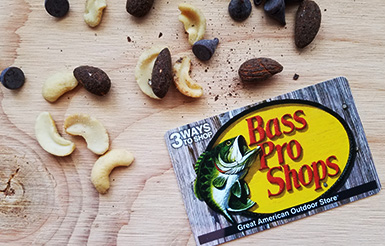 Rather than fill his Easter basket with chocolates, let him fill a shopping basket with a new pair of shorts, boots and a backpack for his next hike in the hills. With spring in the air and summer on the horizon, he's sure to put a gift card to Bass Pro Shops, REI or Cabela's to good use.
5. Dick's Sporting Goods
If ball sports are more his thing than roughing it in nature, try a sporting goods gift card. He can use it to buy baseball gear for spring training or new swim trunks for spring break. You can even send a Footlocker egift card from your phone right to his.
6. Multi-store Gift Cards
I love gift cards that are good for a variety of stores within a brand family because you can pick the store you think he'll like best without having to get the decision 100 percent correct. The Gap Options gift card is good at Gap, Banana Republic, Old Navy and other stores owned by the same parent company. If he's in a job that allows him to dress "business casual" or he simply likes a good button-up shirt, then this gift card provides a range of styles and options to choose from. If you want even more variety, try the multi-store gift cards. Each is usable at any of the stores or restaurants shown on the card so he can truly choose his own Easter experience.
7. Macy's or Nordstrom
If your dad, husband or brother needs some new Easter duds, then get a gift card to his favorite department store. My son's football coach tells me he loves gift cards to Macy's more than any other clothing store. Other men I know stock up during the men's half-yearly sale at Nordstrom. JCPenney has deals all year round. Whichever store he likes, pick up a gift card and tuck it into a pair of dress socks or hide it inside a tie box. He can search for his gift while the kids are out looking for Easter eggs. Try Macy's gift cards, Nordstrom gift cards and more.
8. Lands' End or Sears
Like the Banana Republic gift card that is also good at Gap, Sears gift cards are redeemable at Lands' End and Kmart as well. So you might be thinking he should buy khakis at Lands' End with the gift card you just gave him, but he may be thinking a lawnmower from Sears is a better way to go. Either way, the gift card you get will be a perfect fit.
9. Starbucks or His Favorite Hangout
From the men in business suits on their smartphones to the construction workers loading up on caffeine before hitting the job site, Starbucks sees a steady stream of male customers throughout the day. If the man you want to buy an Easter gift card for regularly visits Starbucks, then this is an easy solution. He can load the card onto his Starbucks app and zip through the line faster than the Easter Bunny hides eggs.
10. Panda Express, Chipotle or Other Fast-Casual Food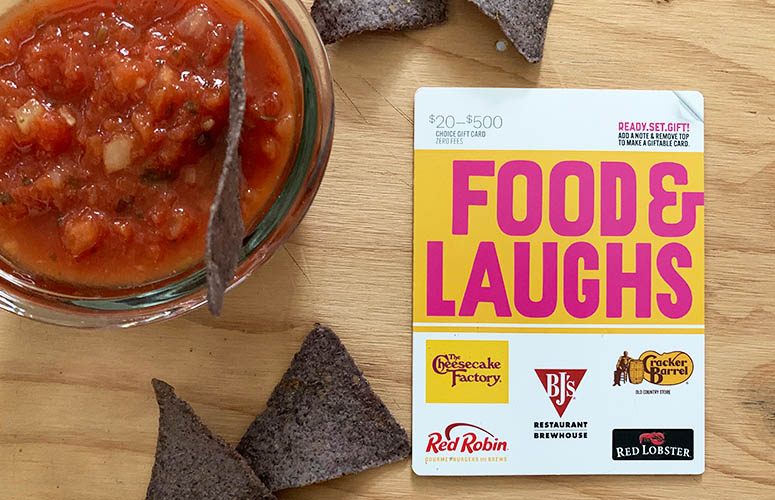 Speaking of dining out, treat your best guy to lunch or dinner at his favorite food place with a gift card for Easter. Whether he uses the card during the week to grab a quick bite or he redeems it on the weekend for a leisurely meal on the restaurant's sun covered patio, he'll have you to thank for picking up the tab.
More Easter Gift Cards for Men
Did I miss any of your favorite Easter gift cards for men? The gift cards listed above are available nationwide, but you could also shop local stores and restaurants as well. Just make sure you pick a gift card to a store that he likes to shop so it does not go unused. If you need help picking out the perfect gift card, I have tips for that too!
Got any other suggestions? Let me know in the comments below. I'd love to hear more about what gift cards the men in your life would like to see in their Easter baskets this spring. Until then…
Happy Gift Carding!
~Shelley Hunter, Gift Card Girlfriend