Ten of the best gift cards to buy for grandmother on Mother's Day plus ways to make gift cards for grandma feel more personal.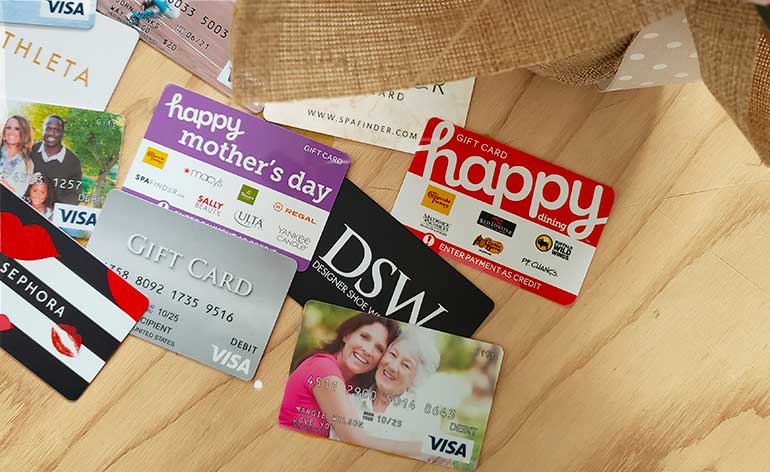 10 Best Mother's Day Gift Cards for Grandma
In compiling this list of best Mother's Day gift cards for grandmas, I referenced the National Retail Federation's list of Top 100 Retailers and I also drew from the Best List of Senior Discounts I found online. With a simple cross-reference, your grandmother should be able to use a gift card to shop a variety of stores that are easy to access and take advantage of discounts that will help her get more for her gift card dollars. Hopefully below you will find the perfect Mother's Day gift for your grandmother.
1. Multi-Store Gift Cards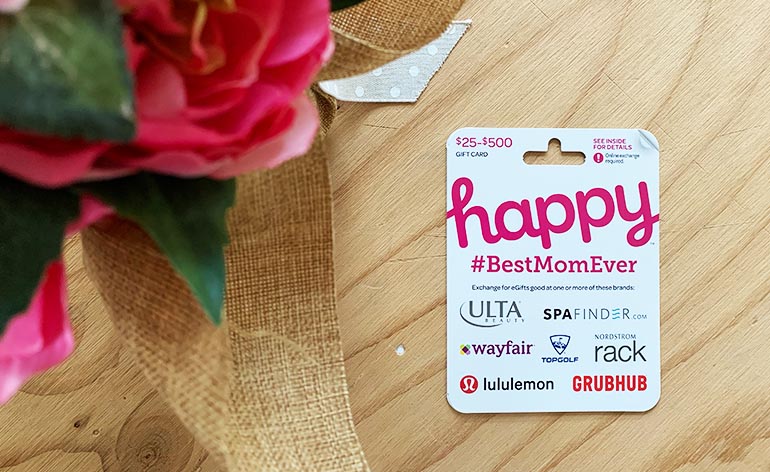 You don't have to overthink this gift card purchase.
The Happy Mom gift card or #BestMomEver gift card from the Happy Card collection is usable at any of the stores or restaurants listed on the card.
Grandma can use the card to go shopping, pick up lunch, enjoy a nice dinner, go the movies and more. Just keep in mind, these gift cards must be used in person–not online–which may be better for your grandma anyway.
Check out all the other multi-store gift cards available. There's sure to be one grandma loves!
2. Visa Gift Card or Mastercard Gift Card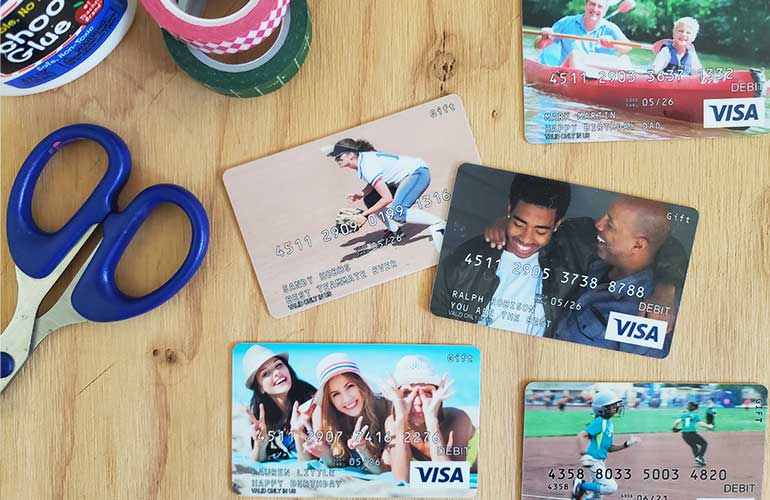 While there's no specific discount that goes with a Visa® gift card or a Mastercard® gift card, grandma can use either one to shop one of the many stores or restaurants that give seniors a break at the cash register. If she's hungry, Ben & Jerry's will give her a 10% discount if she's over age 60, KFC will give her a free drink with any meal if she's over 55 years old and Taco Bell will give her 5% off plus a free drink if she's over 65. No matter where she goes, grandma can probably buy her meal with a Visa gift card.
3. Favorite Department Store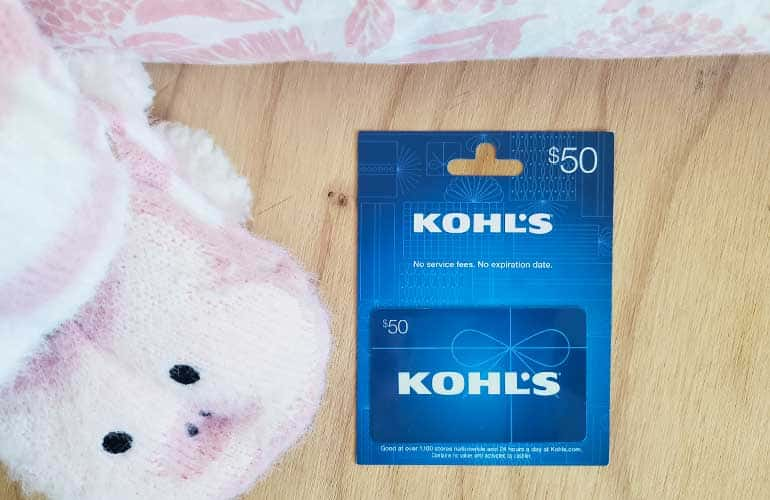 Discount or not, several grandmas I know are fans of Nordstrom and Macy's so either gift card is a good option. Kohl's will apparently give shoppers who are over 60 years old a 15% discount on purchases. Given that their prices are pretty cost-effective to begin with, that's quite a bargain!
4. DSW or Clarks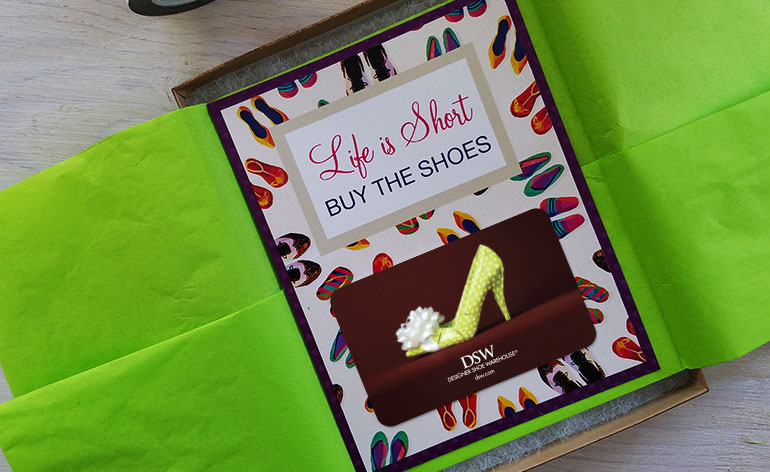 According to several sources, foot problems like bunions, calluses, corns and more are pretty commonplace in older adults. Keep this in mind when selecting a shoe store gift card for grandma. You'll want her to be able to use the gift card to buy a new pair of shoes that are comfortable, fit well and offer support. DSW has a range of quality shoes as does Clarks.
Here's a link to that free printable gift card holder: Life is short!
5. Walgreens, Rite Aid or CVS
After a quick search on the Internet, I found that most drug stores offer savings through loyalty programs (like CVS ExtraCare) and some offer senior discounts as well. Apparently Rite Aid, for example, gives seniors 10% off on Tuesdays and 10% off on prescriptions. Since many people have a favorite pharmacy, I would get grandma a gift card to the drug store she shops the most. She can use the card to fill up her next prescription, buy candy for the movies, stock up on household supplies or treat herself to a magazine and snacks. So many choices.
6. Target or Walmart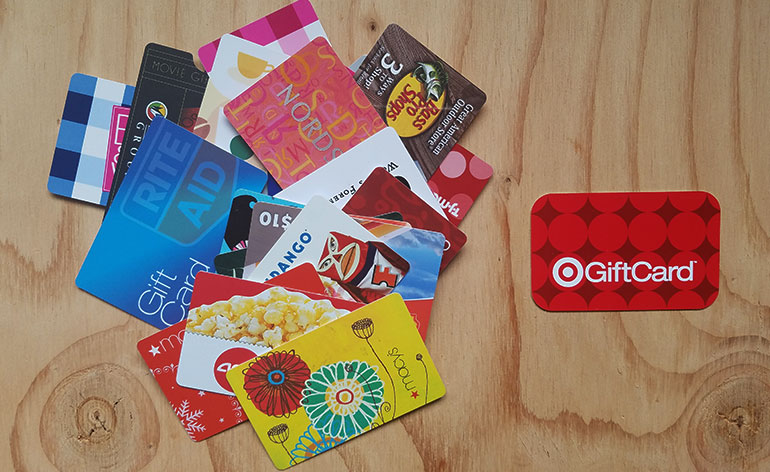 Target also offers senior discounts at the pharmacy, but filling a prescription is just one of the many things grandma can do with a gift card to this store. Walmart is the same. Both sell a range of products from groceries to tires, books to belt buckles and everything in between. If your grandma has a favorite, then get her a gift card this Mother's Day to the mass merchandiser that is most convenient. You might even offer to drive her to the store whenever she wants to redeem the card.
7. The Movies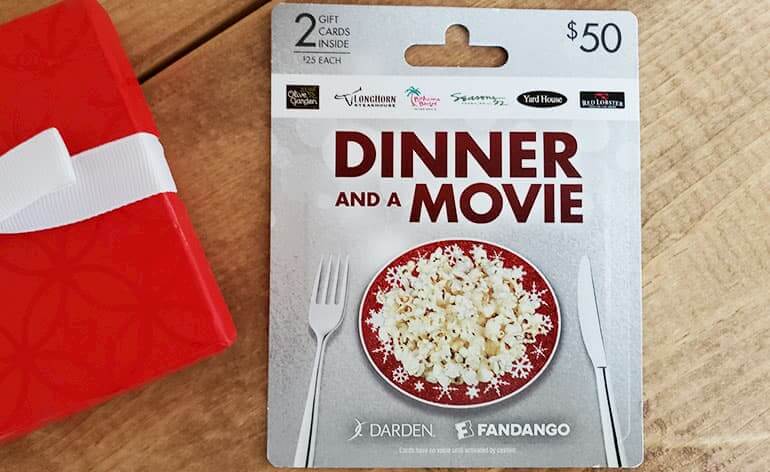 Speaking of movie candy, even matinee prices aren't what they used to be. ("Boy, back in my day, you could see a picture for ten cents.") Treat grandma to the theater with a gift card to Regal Cinemas, AMC Theatres or another theater in her town. Before picking the card, however, make sure to buy one that will be easy for her to redeem. If you're not sure where the gift card can be used, check locations by visiting the website or calling the telephone number typically listed on the back of the card.
8. Amazon or Barnes & Noble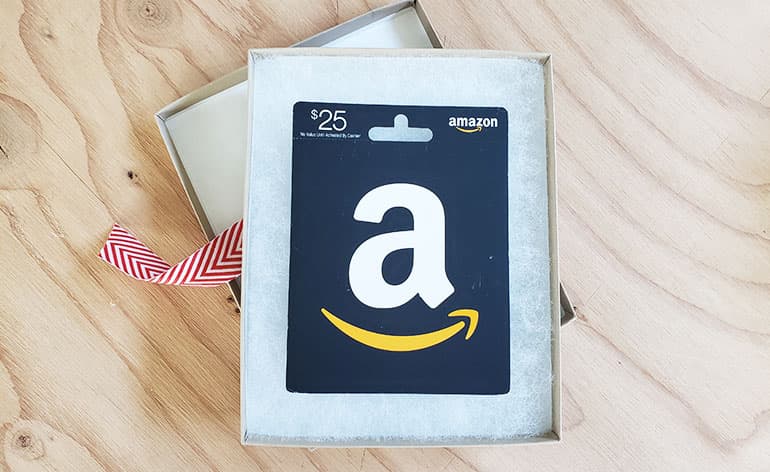 My former mother-in-law is in her 80's, she's very active, and looks no older than 65. But as "with it" as she is, she refuses to get a computer. So an Amazon.com gift card would be challenging for her. My mom, on the other hand, is in her 70's, and she's an Amazon Prime customer, so she and Amazon are good friends. Both ladies, however, like to read.
If you want to get your grandmother some new reading material for Mother's Day, be sure to buy a gift card to the place she most often buys her books. Whether that store is Amazon, Barnes & Noble, Half Price Books or Books-a-Million, get this bookworm the gift card that will be easiest for her to use.
9. Applebee's or Olive Garden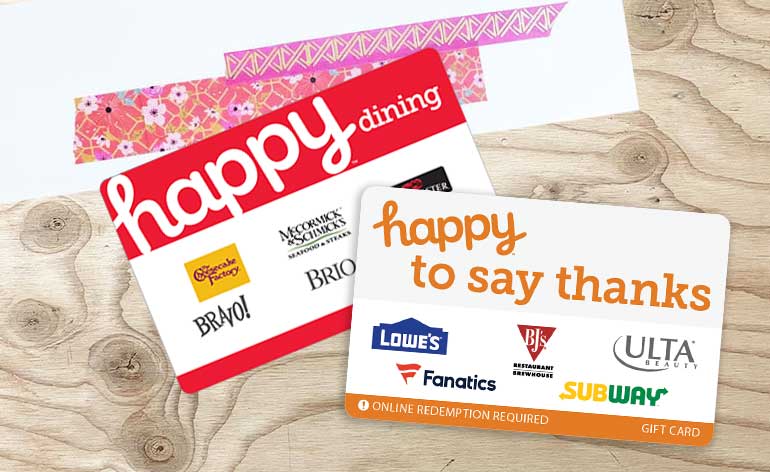 According to several senior discount websites, restaurants know that seniors will be loyal repeat customers if the prices are reasonable and the guests have a favorable dining experience. Since retired people also have the freedom to visit at non-peak hours, restaurants often cater to the elderly with early bird specials and other incentives that drive traffic throughout the day. With a Golden Apple Card (for seniors 60 years and older), for example, Applebee's customers receive a whopping 15% discount on their meals.
If your grandmother has a favorite place to eat, get her a gift card to that restaurant or the Happy Dining gift card and deliver it with a boxed up serving of her favorite dessert on the menu.
10. Denny's or IHOP
For even less expensive dining, get your grandmother a gift card to her favorite "breakfast all day" place such as Denny's or IHOP. Already easy on the budget, a gift card will go even further when combined with a senior discount such as Denny's discount of 10% off and 20% off for AARP members. IHOP offers a 10% discount to anyone over 55 years old.
Local Mother's Day Gift Cards for Grandma
Did I miss any of your grandmother's favorite gift cards? Where else does she like to shop? If she favors local stores instead, that's great.
The stores I listed above are available nationwide and thus easy to find, but don't let that limit your creativity. Another fantastic gift card to get for someone who is aging would be a services gift card such as a local car wash, carpet cleaner or yard service. If you're worried that such a gift won't feel personal, deliver the gift card with something homemade like a freezer meal she can heat up on a day she doesn't want to cook or a set of bookmarks made out of the kids' school pictures. Another way to make a gift personal is to spend time with the recipient such as getting her a garden store gift card and spending the afternoon helping her plant whatever she buys.
Do you have any other suggestions for gift cards grandmas like? Reach out to me in the comments below, on Twitter (@GCGirlfriend) or on Instagram (@Gift.Card.Girlfriend).
Happy Gift Carding!
~Shelley Hunter, Gift Card Girlfriend