If you're a business owner who prefers to hand out employee thank you gifts and customer rewards in person, then check out CardNow—a system that lets you activate the gift cards you need, when you need them via an app.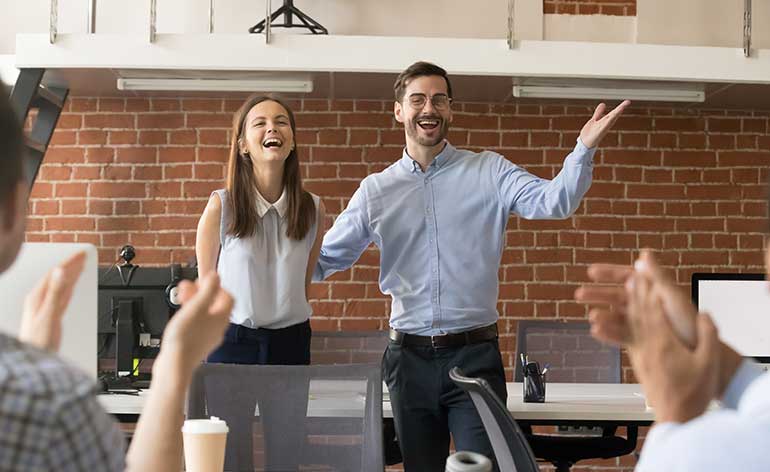 Digital Vs. Plastic Gift Cards for Small Business Owners
My brother-in-law is a small business owner. For years, he's been griping at me over the "plastic versus digital" gift card debate. I think there's a place for both types of gift cards in this world, but he wants to physically hand gift cards to his employees for a job well done. He says it just feels better to personally deliver a gift card with a handshake and a heartfelt thank you.
Customer Testimonial: "I still think it is more meaningful to hand someone a gift. I just want the employee, in that moment, to know their efforts are being recognized."
Another friend of mine, however, has a different opinion.
She likes sending employee rewards via email because she doesn't have regular face-to-face contact with her employees. With a few clicks, she can send an impromptu reward to someone she wants to recognize. This is especially important to her when she wants to send a gift card to more than one person at time.
(Learn more about digital gift cards here.)
Obviously, the story of two business owners does not a business case make, but I think both anecdotally convey the basic pros and cons of plastic versus digital gift cards.
For the remainder of this blog post, I'll focus on physical gift cards for small business owners and the benefits of using a new system called CardNow.
Introducing CardNow, an On-Demand Gift Card Reward System
As a business owner, have you ever needed a gift card in a hurry? Maybe you wanted to reward an employee who stayed late to complete a rush order, your admin who went above and beyond to make the board meeting a success or the whole team who hit their sales goals in record time. But without a stash of gift cards on hand, you felt stuck with no way to quickly and easily recognize people for a job well done.
That's basically the problem that CardNow (formerly CardCloset) aims to solve.
CardNow is a two-part solution that includes the following:
A stash of inactive gift cards
An app to activate the gift cards when you want them and for the dollar amounts you choose
That's it. It's a simple solution that's easy to understand and easy to use.
Below is my experience testing out the CardNow System.
Step 1: Order a CardNow Box
p>Go to the
CardNow website
to order a CardNow box and select up to 5 different brand gift cards, for a total of 25 gift cards. (Use code GCGBlog20 at checkout to get the discount.)
Step 2: Download the CardNow App
Download the CardNow app–for iPhone or Android. Set up your account, entering payment information and account details so the app is ready to go when you need to activate a gift card.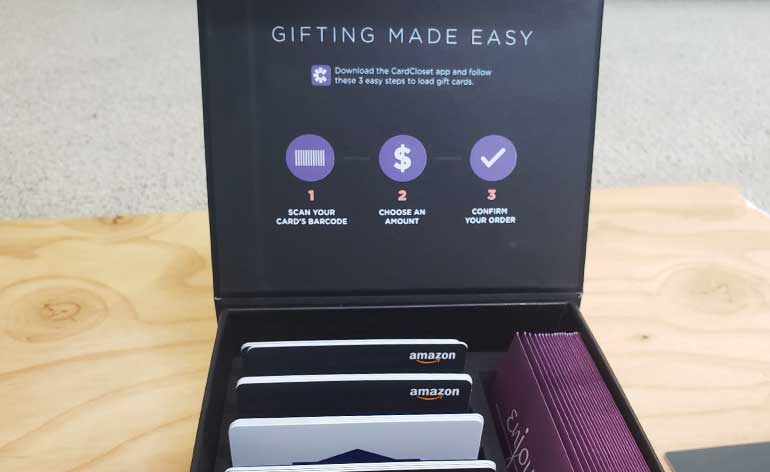 Step 3: Open the CardNow Box
When you receive the CardNow box, you'll find the gift cards you ordered plus 25 gift card sleeves.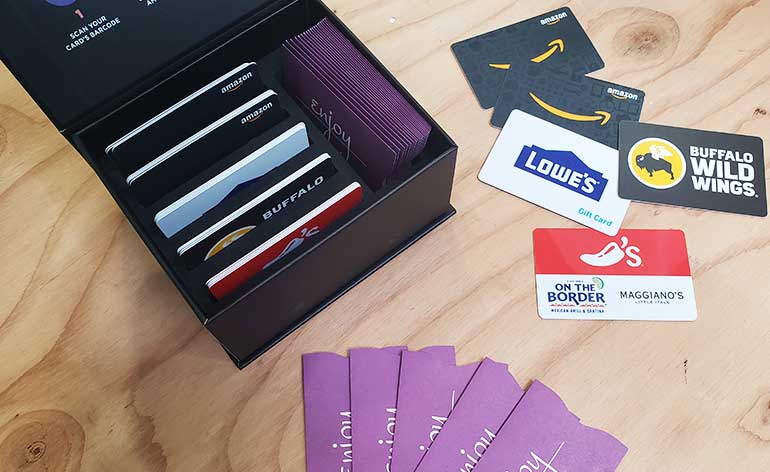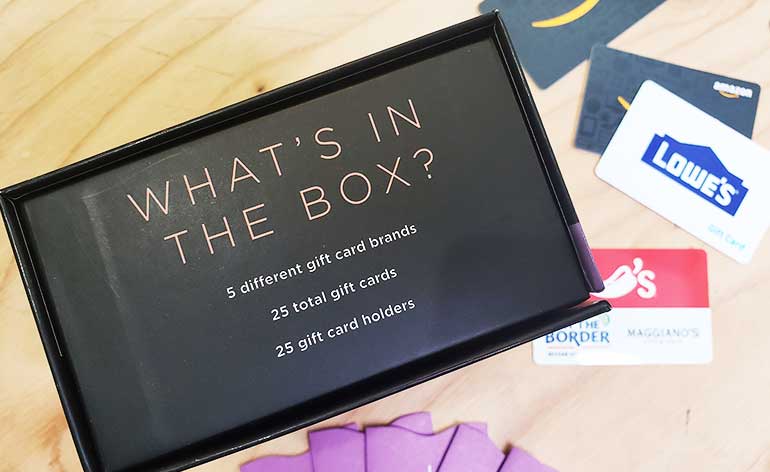 Step 4: Activate a Gift Card
When you want to activate or load money onto a gift card, the process is simple:
Scan the bar code on the back of the card
Choose the dollar amount to put on the card
Complete the transaction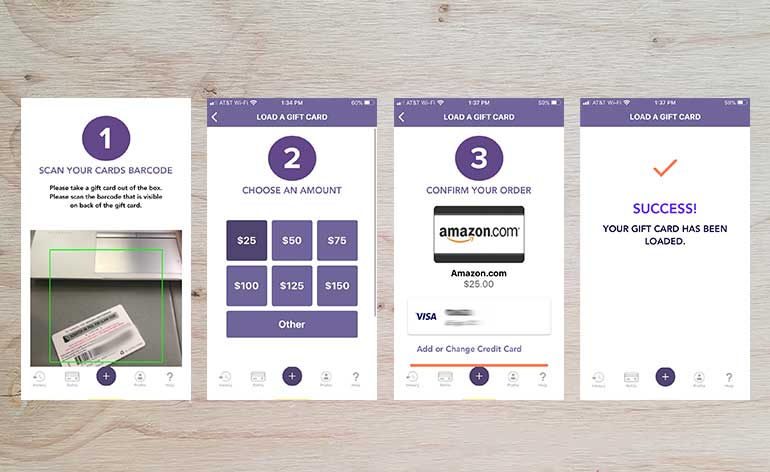 Other Benefits of CardNow
I found this process to be incredibly easy. I activated an Amazon gift card and then redeemed it on Amazon shortly thereafter–just to make sure it all works. Super easy.
One thing I really like about this system is that you don't have to keep a stash of activated cards in your office. Going back to my brother-in-law, the challenge he faces in wanting to give out physical gift cards, is that he has to buy the gift cards in advance of needing them. Then he has several hundred dollars' worth of gift cards sitting unsecured in his desk at work. He doesn't love that.
He also sometimes guesses wrong and either doesn't have the correct number of gift cards he needs or the right dollar amounts loaded onto the cards in his desk.
With the CardNow solution, both of those problems are solved.
Now I just want to see consumers have this choice. Imagine activating the gift cards you want as you drive to the birthday party or family party!
Okay, small business owners…what questions do you have about CardNow and what improvements would you like to see? Does this solve all of your reward needs for your business? Let me know in the comments below, on Twitter (@GCGirlfriend) or on Instagram (@Gift.Card.Girlfriend).
Happy Gift Carding!
~Shelley Hunter, Gift Card Girlfriend