"Who goes to Bed Bath & Beyond and doesn't use a coupon? Honestly!"
Years ago, like many female teenagers, I craved new clothes and shoes. Brand-name shopping trips, however, were not frequent or feasible in my parents' household. Unfortunately, that didn't stop me from trying to get what I wanted. Memories of Hollister jean temper tantrums and Abercrombie-meltdowns now make me cringe, but my behavior wasn't the only embarrassing thing going on back then. I remember standing agonizingly at cash registers while my mother rummaged through her purse to find the coupon that she swore had been in her wallet when we left home. At the time, I could not understand why saving an extra two dollars was so important to her nor why she couldn't make simple purchases without an ordeal.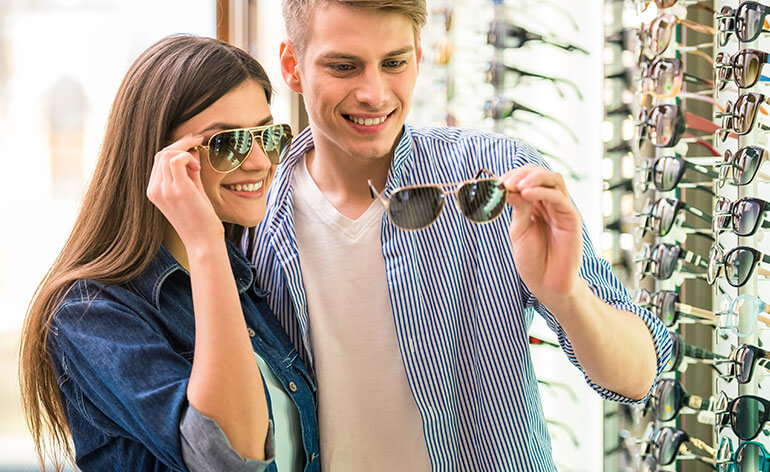 My mother grew up in the suburbs of Pittsburgh as one of five children and two parents living in a three-bedroom home. My Grandma stayed at home with the kids, and my "Pap" worked two jobs. Pinched pennies and beloved hand-me-downs were the norm, shopping was strategic and purposeful, and new dresses were only bought for Easter. As a result, my mom understands the value of a dollar and the impact a ten-percent savings can have on a month's and year's earnings.
Little did I know, as a fiery teenage girl, that I would become my mother. I look like my mother, talk like my mother, employ the same mannerisms as my mother and if that's not enough, I shop like my mother. Having inherited the "Coupon Queen Gene," together we are now a force to be reckoned with in local shopping malls and outlets. If clearing out sale racks and crashing cash registers were a crime, our faces would be posted in every retail break room in the Commonwealth. If you want to save money like we do, then below are a few tricks and truisms you can adopt from my mother and I that will change your shopping experience (and your bank account) for the better.
1. Don't Walk into a Store Without a Coupon
Better yet, don't walk into a store that doesn't distribute coupons and beware of stores that never give you a deal. If a store doesn't want to enhance your customer experience with extra savings from time to time, then, in our opinion, their products aren't worth it. Chances are, you can find the same clothes in a department store or a discount store like TJMaxx (my mother calls it, "TJSaks.") Embrace the stores that send coupons each morning via email. Not only are they offering savings on a weekly basis, but there is a better chance the sales clerk at the cash register will feel the same way you do about getting your money's worth and will make sure you get the best deal possible.
2. Always Ask
How many times have you walked into a Macy's and left your 20 percent-off coupon at home? Don't let this ruin your day. My mom and I always have coupons, but also tend to forget them on the dining room table when we head to the store. Ask representatives if there are any deals going on in-store. Often, they have a coupon ready for use at the cash register. It doesn't hurt to talk about how you left the coupon at home, or you haven't received any from the store in a while either.
3. Respect the Clearance Rack
I have many friends who have no patience for the clearance rack, and it's such a shame. If you're similarly put off, there are a couple of ways you can approach this discount haven with less angst. First, wake up and smell the roses: everything you buy is marked up. The clearance rack is the only place you'll find the truest cost of a product. Secondly, believe! You CAN find great products in this section if you take your time. Not to mention, clearance rack + coupon = cash money in your wallet. Much pride is shown by my mother and me when cutting a red tag off of a chic dress or unique accessory.
4. Expiration Means Nothing
Bed Bath & Beyond is a great example of a merchant that overlooks expiration. Not only does BB&B take expired coupons, but they provide coupons constantly through snail mail, email and text message. Throwing away an expired coupon before trying it at the register is like throwing away five dollars that could come off your receipt and into your pocket. Cashiers have accepted my expired coupons at JCPenney, dry cleaners and local grocery stores. If you happen to check out with a store manager, the chances are higher that your coupon will be accepted or another coupon will be revealed at the register. Truth: my mom and I get shot down all the time with expired coupons, but it never hurts to try.
5. Have Your Smartphone Ready
Paper coupons, I personally think, will be obsolete in a few years. Many merchants offer dual coupons that are redeemable both online and in-store, and a majority of them can be used at the merchant's point of sale via smartphone. You can find coupons for hundreds of stores on MyCoupons.com. Michael's provides all available coupons online; their website texts you the coupon link, too. Additionally, there are iPhone and Android apps dedicated to providing discounts at the ready. Slide, for example, has a mobile app that you can use to save at hundreds of retailers.
6. Online Shopping: Virtue and Vice
Weathering the Best Buy stampede during the holidays is not an easy task. As a result, gifting from the comfort of your La-Z-Boy at home is a new love for many time-crunched adults. Plus, gifting is sometimes easier on websites such as Gifts.com and Amazon.com. But do you ever wonder if you are getting a good deal online? Our rule is that for customized products like those found on Giftcards.com and Etsy.com, buying online is the best option because the product can't be found in stores. For everything else, however, avoid cybershopping remorse by asking yourself the following questions.
What's the comparison? Is the price of a product (plus tax and shipping) comparable to in-store deals and other merchant offerings? Are you saving on your own transportation costs, too?
Is this a third-party distributor? Because there can be a markup on third-party websites, sometimes it's best to buy straight from the source. Do your homework.
What is the return/exchange/lost mail policy? Research store policies before you make a purchase—not all package deployments have happy endings.
7. Leave Early, but Only on Random Saturdays in March
My mom and I have the best shopping days when we least expect them. Sure, Black Friday is good for purchases like electronics and toys, but lo and behold, door-buster Saturdays on a random weekend in March. Kohl's is great for chance weekend sales. You can "clean house" with big savings on days like these. Are you ready for the best part? You won't get run over by crazy Kohl's moms rushing the doors. No offense, ladies. I understand your motives and revere your unwavering determination. (I also feel for your teenage daughter in tow. She's mortified now, but I bet she'll be storming the castle with you soon!)
Next time you go shopping, keep these seven strategies (and extra cash savings) in your back pocket. Those extra two dollars each trip will add up and the ordeal at the cash register will be a small price to pay, even if your daughter is rolling her eyes at you the whole time. Though she doesn't know it now, that coupon queen gene is a dominant one, likely to emerge as a character trait she will embrace when it's her turn to place hard-earned dollars on the counter.
Happy shopping, Coupon Queens…and Kings!
~~ Alyssa Vukson, Implementation Manager at Giftcards.com