While the holiday season might look a little different this year, there are so many creative, fun gift options out there perfect for every person in your life.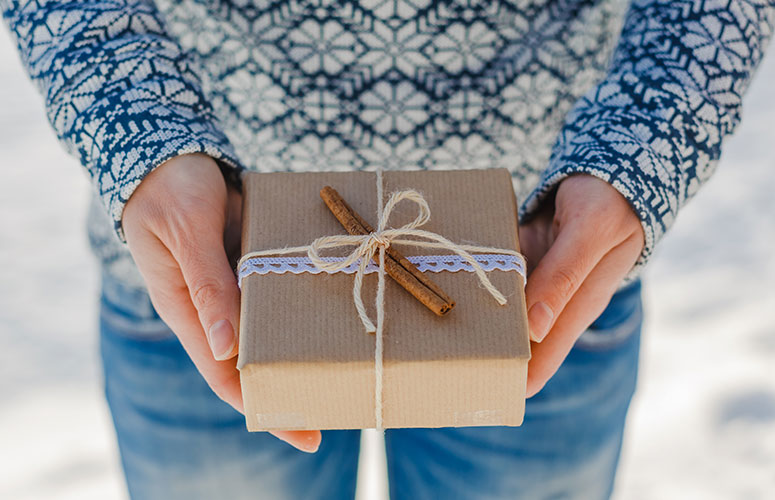 The last couple of years have delivered more than their fair share of challenges. From being cooped up indoors, to dealing with separation from our friends and family, people have begun to rely on other ways to stay connected during the holiday season. From organizing a virtual party, or a holiday happy hour, there are still so many ways to spread the love this year, including sending thoughtful and personal gifts to your favorite humans.
While gift-giving can be super rewarding and enjoyable, it can also get stressful if you are worried about finding the perfect, personal gift for the special people in your life. Thankfully, the secret ingredient to being a gift-giving champion isn't too complicated – all you need to do is get a smidge creative. Whether you are shopping for an office gift exchange or for a family white elephant extravaganza, this guide truly has a little something for everyone.
I take gift-giving extremely seriously, so I enlisted the help of some other gifting experts to come up with the items below. You may consider this a cheat sheet for finding unique, one-of-a-kind gifts this holiday season. Happy Shopping!
1. Essential Oil Diffuser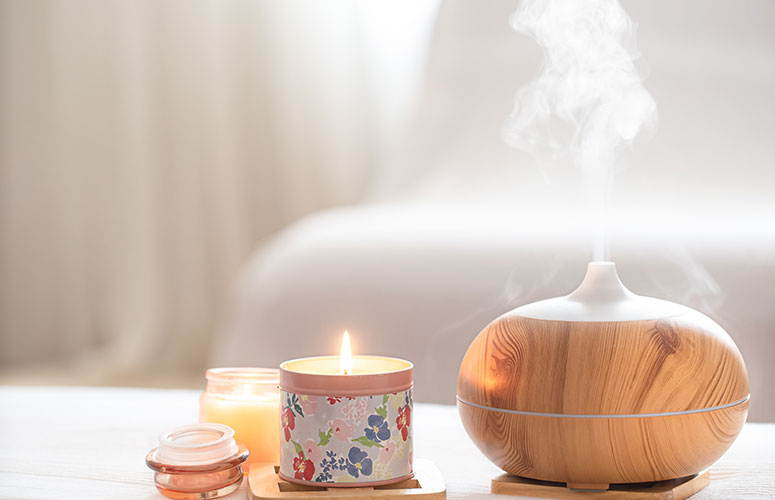 We're all looking for healthy ways to relax and unwind at home, which is why essential oil diffusers make a great gift for 2021. Affordable, stylish, and easy to operate, this trendy gift is guaranteed to make your loved one's home smell like a spa.
To make this gift extra special, go through and pick out some special fragrances for your friend or family member to go with the diffuser. Is your loved one a lavender lover, or a fan of frankincense? Wrap up a little bottle and add it to your gift. Your special someone is bound to appreciate the thoughtfulness and will think of you every time they whip out their new wellness device.
WHERE TO BUY: Look for diffusers at your local Marshalls or TJ Maxx.
2. Pizza Maker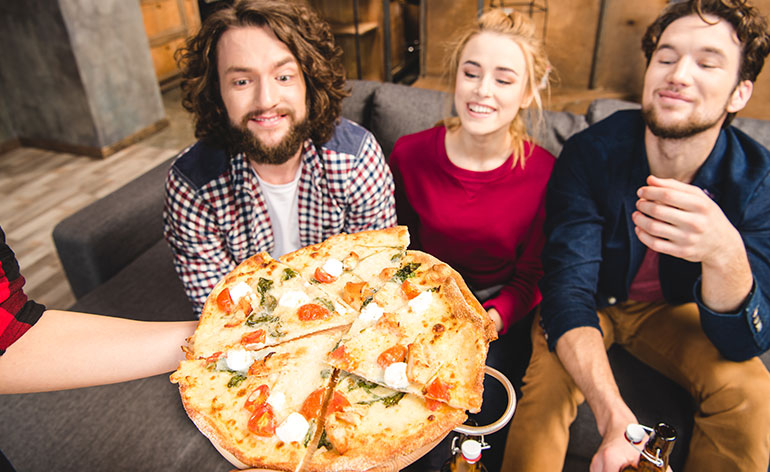 Who doesn't love pizza? The answer is no one and nothing beats the glorious aroma of a hot, fresh slice of pizza straight out of the oven. This versatile food can be eaten by almost everyone, no matter what their dietary restrictions are. Perhaps one of the only downsides to this comfort food is that it can be slightly hard to make at home if you don't have the appropriate kitchen tools.
If your friends and family are fans of homemade pizza night, gifting a personal pizza pan is a great creative choice. These high-tech cast-iron devices can bake brick-oven-styled pizzas in as little as 10 minutes. Whether your loved one wants to host a pizza party or enjoy a movie night-alone on the couch, there's little doubt that this gift will get regular usage.
WHERE TO BUY: Shop pizza makers at Amazon.com.
3. Master Class Subscription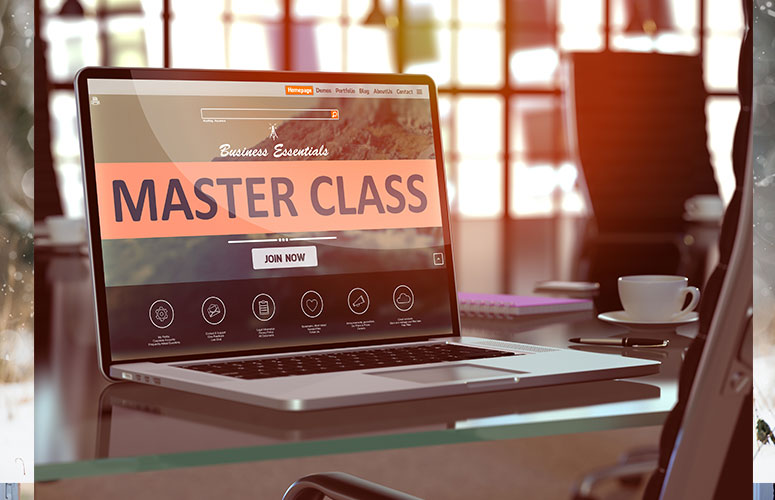 2021 has been a year of learning new things. From experimenting with different hobbies to trying out new sports, people have been itching to discover new interests and activities. After all, there are only so many TV shows we can watch to keep ourselves occupied and entertained.
Gifting a Master Class subscription is a great way to help a friend or family member pick up a new hobby – maybe one that has been put on the back-burner for years. From learning how to cook with Gordon Ramsay, to acting classes with Natalie Portman, there are so many cool master classes out there for you to gift. The best part about this gift is, it only takes seconds to deliver, so it's especially ideal for all you gift procrastinators out there.
WHERE TO BUY: Sign up for Master Classes at MasterClass.com.
4. Personalized Calendars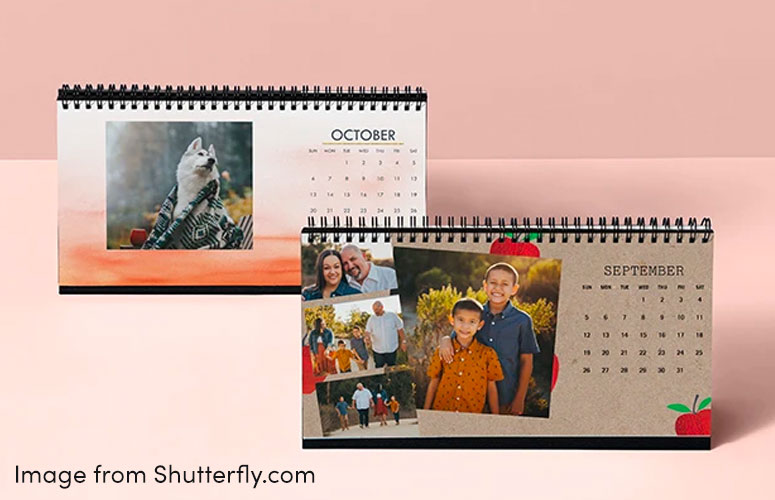 Looking for that unique and unexpected gift for the person who already has everything? You can't go wrong with a personalized calendar. With so much time spent apart from friends and family, a customized calendar is a great way to remind loved ones about all of your incredible memories together. This gift is both affordable and easy to make with websites such as Shutterfly and Mix Book.
Not only will this goody be a joy to unwrap, but it's also going to be a whole lot of fun to create during your walk down memory lane.
WHERE TO BUY: Find all sorts of photo gifts at Shutterfly.com.
5. Create a Scholarship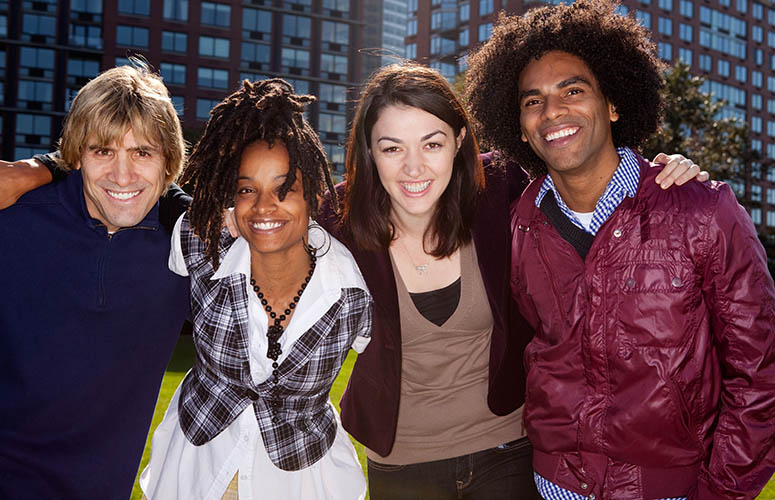 2021 has been a year of spreading kindness to people in need. For many individuals, the best gift you could possibly give is supporting a cause close to their hearts. While there are numerous charities and organizations that you can donate to on a person's behalf, another unique way to make a lasting impact is by creating a scholarship in a loved one's name.
Your scholarship can be targeted at any community or demographic. Whether you want to set up a one-time scholarship, or one that occurs every year, any donation counts and makes a huge difference in the lives of hardworking students. Helping a deserving student achieve their dreams is one of the best gifts you can give, and your special someone will love being able to see how this remarkable act of kindness changes a person's life forever.
WHERE TO BUY: Create a scholarship at Bold.org.
6. Plants, plants, and more plants!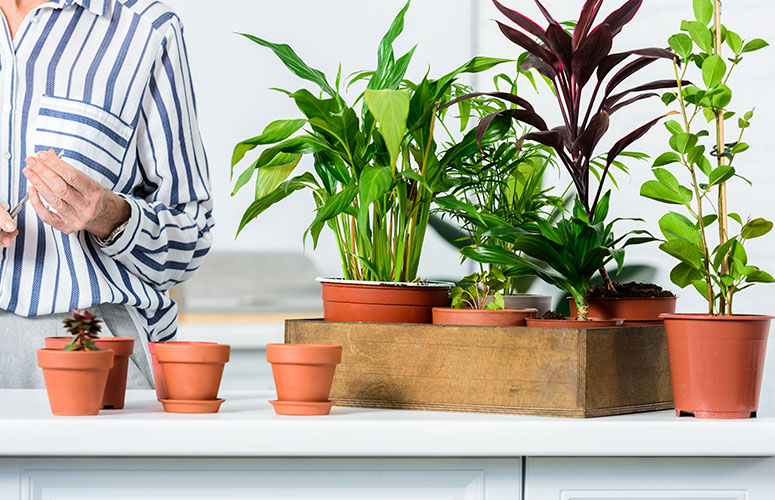 Right now, one of the best ways to surround yourself with nature is to bring it home. Plants literally add a breath of fresh air to your living space and will help make any stuffy apartment feel like a flourishing haven.
It feels like almost everyone is a plant lover these days, and luckily there are so many goodies out there for green thumbs. From traditional succulents to purchasing your friend's favorite flower, or even buying some fresh herbs to help start a kitchen garden, the gift opportunities are endless when it comes to plants. If you want to take it up a notch, pick out a pretty pot to make your gift even more decorative.
WHERE TO BUY: Finding all of your gardening essentials at Lowe's or The Home Depot.
7. Customized Pet Apparel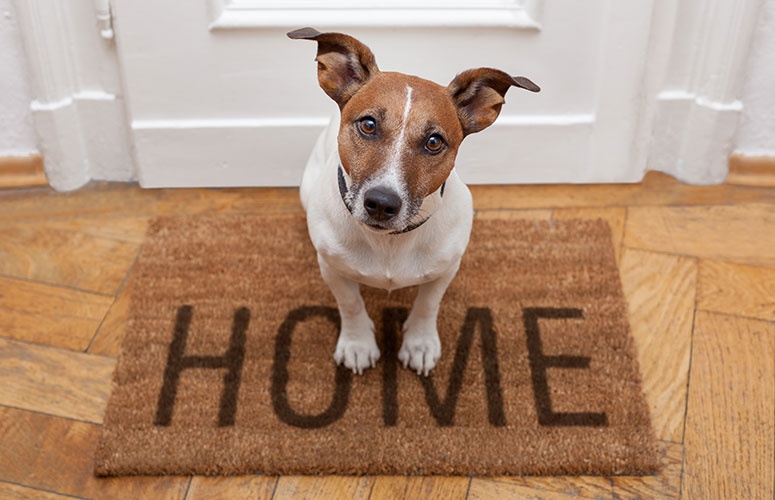 One of the silver linings that has come with working from home has been the opportunity to finally get the pet of your dreams. If there's one thing we know, there's not much people love more than their pets, which is why getting your friend or family member customized pet apparel is the perfect gift for 2021. From socks to notebooks, mugs to blankets, and even pajamas, with sites like My Pet Selfies, it's super easy to purchase cute merchandise featuring your furry friend. This gag gift is bound to put a smile on anyone's face – how could it not? This gift is foolproof and would even work in an office gift exchange.
WHERE TO BUY: Put your pup's selfie on a pair of socks at MyPetSelfies.com.
8. Paint by Numbers kit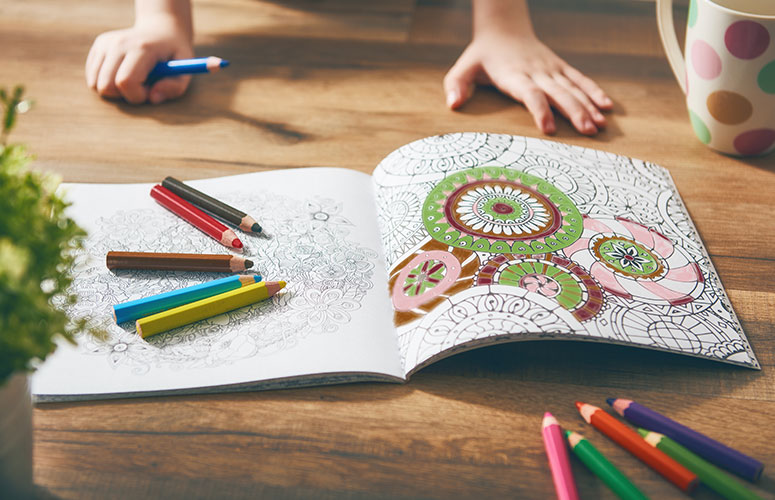 A Paint-by-Numbers kit makes a wonderful gift for all budding artists. At the end of a long day, sometimes we're looking for a creative outlet to unwind, but so many require too much energy and effort. The beauty of paint by numbers is that even amateur artists can turn a blank canvas into a masterpiece, all you need to do is follow the straightforward step-by-step instructions.
These kits range from easy to complicated, and there are numerous options available from stunning Italian landscapes to cute pet portraits. There are even kits available that allow you to mimic famous paintings from artists like Claude Monet or Vincent Van Gogh. The best part about this fun and meditative activity is that it makes great wall art when it's complete.
WHERE TO BUY: Find your typical coloring pages at most department stores or online at Amazon.com. For higher-end art and even custom paint-by-number kits, try JustPaintByNumber.com.
9. Multi-Store Gift Cards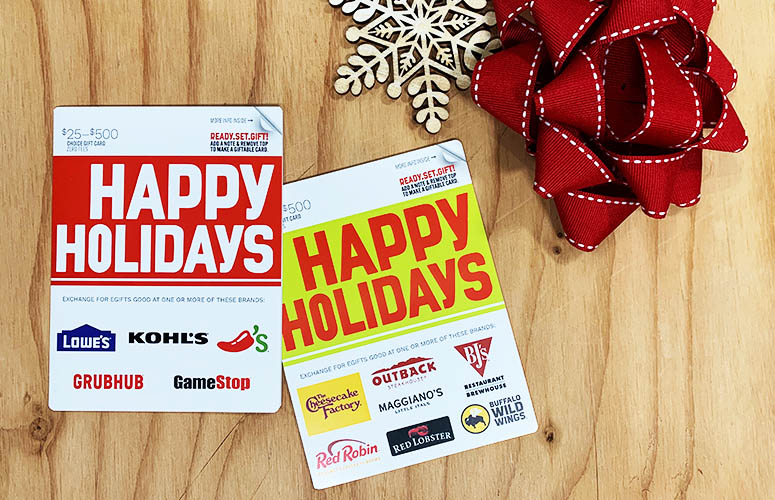 When you want something different but aren't sure what to get, multi-store gift cards are a good choice. Each one is usable at any of the stores and restaurants listed on the card, but you don't have to pay extra for the flexibility.
The recipient gets to choose the experience they'll have–they can redeem the gift card for a nice dinner out, pick up supplies for a work project or splurge on a new outfit. An easy way to deliver these gift cards with a little personal touch is to pair each one with something homemade. Deliver a Happy Holidays gift card with your grandma's secret fudge recipe or with your own hand-dipped pine cone fire starters. It's never been easier to give the perfect gift this holiday season with just a little effort.
WHERE TO BUY: Look for the Happy Holidays gift cards in the wide selection of multi-store gift cards here at Giftcards.com.
What other gift ideas have you seen for the holidays? What strikes you as the perfect balance between personalization and practical? What will your friends and family members be looking forward to? Let me know in the comments below or reach out to me on Twitter (@GCGirlfriend) or Instagram (@Gift.Card.Girlfriend) so I can help you out.
Happy Gift Carding!
~Shelley Hunter, Gift Card Girlfriend