From gift cards to t-shirts, nearly any product you can think of is customizable. But what should you know before ordering a custom gift? Here are 8 things.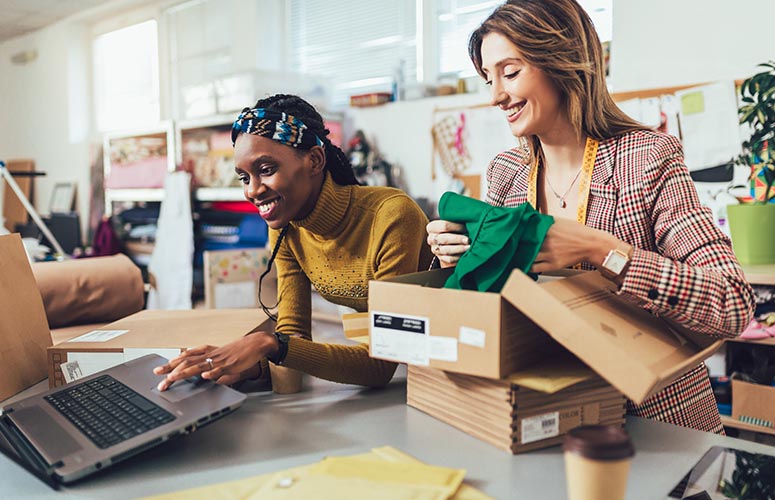 Custom gifts range from practical (like a personalized gift card or a custom t-shirt) to quirky (like a "mini me" Chia pet or cookie cutter). Though fun to give, you will likely spend a little extra money or wait a few extra days for delivery than if you purchased the same item without the personal flare. But many people buy custom gifts anyway to show recipients how much they care, to find one-of-a-kind gifts, to exercise their creative powers and to maybe even elicit a little extra emotion–like tears when grandma opens a memory book of the grandkids or a hearty laugh when your best friend gets a golden toilet seat that can only be explained as an inside joke. (Trust me, I've seen it and heard the story.)
But because custom gifts cost extra, take more time, and typically cannot be returned, there are a few things you should know before ordering a custom gift.
That's why I brought in the good folks at Printful to answer a few questions. They do this for a living and I want the inside scoop.
Below is everything you need to know about ordering custom gifts:
1. What is Printful?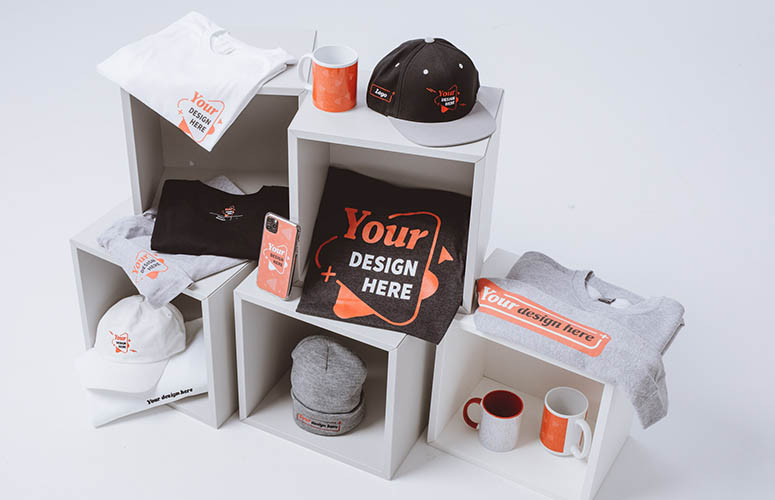 Printful is a custom on-demand printing service with fulfillment centers all over the world. We help people turn ideas into unique products and we take care of everything that goes into creating a stunning product, from product design to shipping.
Anyone can create personalized gifts from Printful's catalog with a wide range of apparel, accessories, and home & living products. All products are customizable, so you can add a personal touch to the gift you're preparing.
Here's how it works:
Choose a product you like from our Product Catalog
Upload your design file or create it from scratch with our free Design Maker
Tweak your design to fit the product perfectly
Check what the end product will look like with the Mockup Generator
Place the order
If you don't have much time for designing (or are afraid to get the wrong size, color or fit), you can give someone a Printful Gift Card. Your loved one will have a chance to get creative with a product of their own choice.
2. What About Trademarks/Copyrights on Custom Gifts?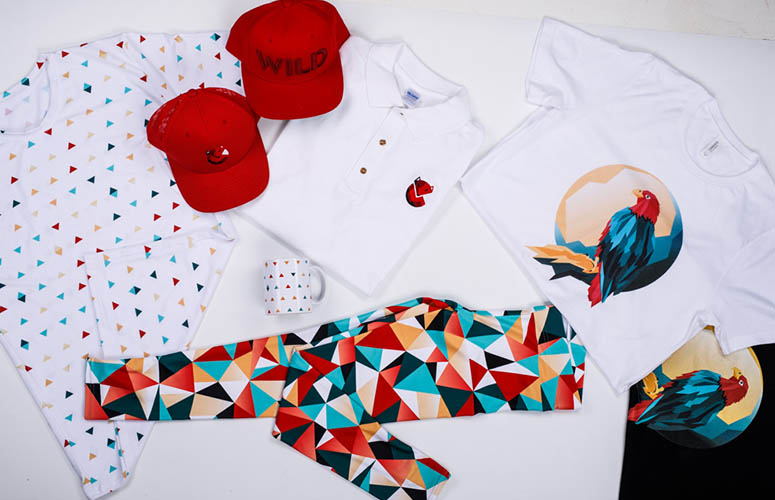 If you're wondering whether you can use your favorite artist's painting or a line of song lyrics to design a cool t-shirt, the short answer is–you shouldn't.
Designs and music are intellectual properties, therefore subject to copyright and trademark laws. If you're interested in using someone else's artwork, you need to obtain a license to use this artwork to create products.
But there's another way to get designs. You can easily create designs yourself, even if you have no previous design experience. Use Printful's Design Maker and explore our clipart gallery, fonts, templates, and millions of images.
3. How Do You Size Custom Gifts?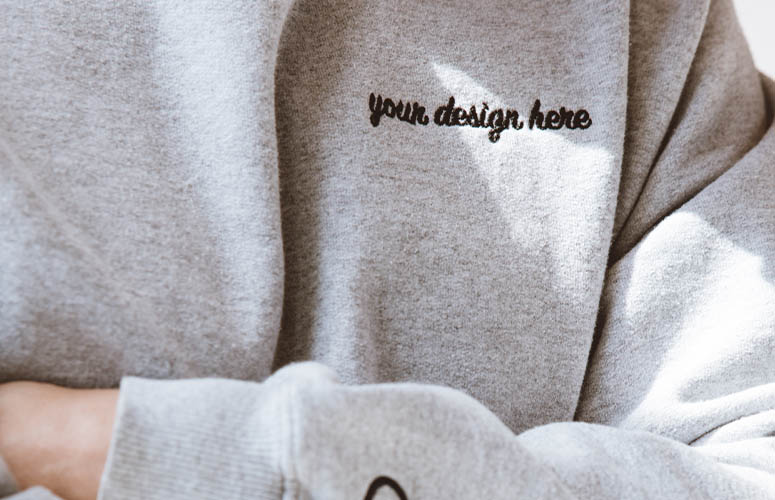 If you've ever bought the same item of clothing, like a pair of jeans, from two different manufacturers, you've probably noticed that the sizing differs. That's where the size chart comes in handy. In Printful, you'll find the product size and Size Chart under each Printful product that will help you pick the right size.
Here are some tips when picking the right size:
Try measuring any product that you already have, and then compare the results with the Size Chart.
If you're deciding between two sizes for an apparel product, it's better to go a size up. You won't go wrong picking a warm, comfy and cool sweatshirt that still looks great even if oversized.
If in doubt about the sizing, go for a customized product from home & living category or accessories instead.
4. How Early Should You Order Custom Gifts?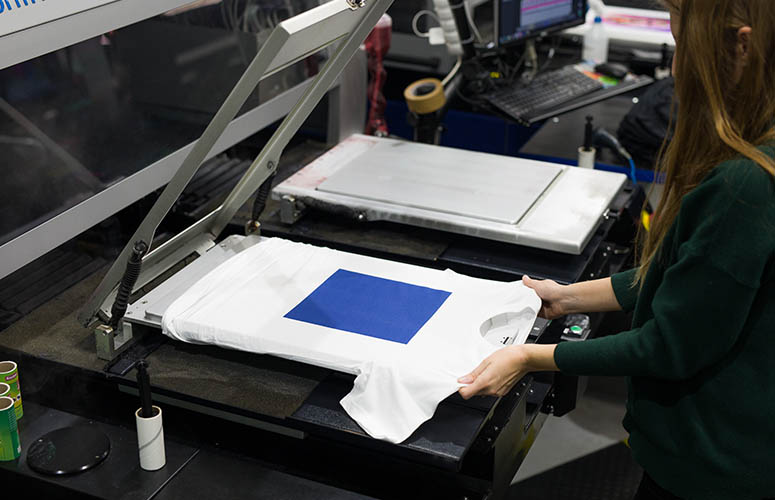 For any order that you make, you have to take into account the fulfillment time plus the shipping time. This means that custom gifts shouldn't be ordered last minute.
Printful's order fulfillment typically takes 2–7 business days. As for shipping, there are several shipping options to choose from — they can range from 1 to 8 business days (1–20 for international orders) depending on the courier and the shipping option you select.
5. How Much Does Customization Cost?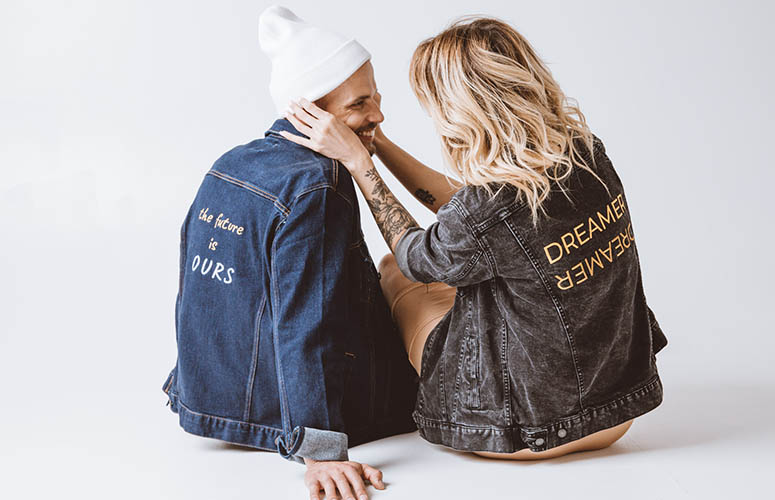 Product customization adds a personal touch to your gift because there will be no product out there like the one you designed. You can create memorable gifts with just a dash of creativity while keeping your loved one's personality and interests in mind.
The prices you see under each Printful product include the blank product price and fulfillment, but the prices exclude shipping rates, customs fees, and taxes.
Note that customization will add extra to the blank product cost, and the customization costs vary depending on the product.
6. Can You Return Custom Gifts?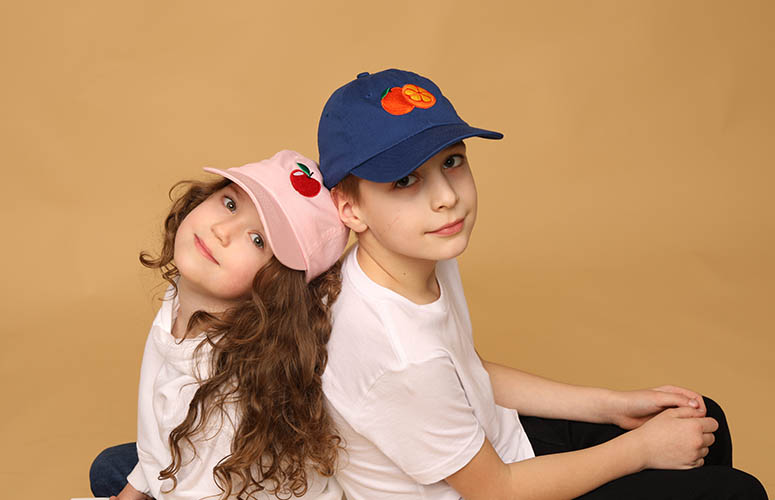 You're free to customize products any way you wish. However, since custom products are produced on-demand, there are limitations in the product return policy.
In Printful's case, we'll replace or offer a refund for products that are damaged or mislabeled but we don't offer a refund or accept a return if the receiver changed their mind or simply doesn't like the end result of the product they designed.
7. How Do People React to Custom Gifts?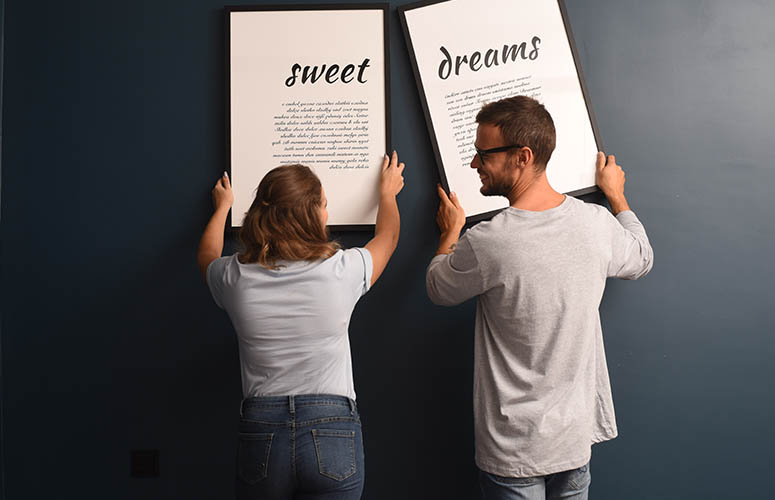 People love receiving gifts that are customized just for them because it's easy to emotionally connect to these gifts. Gifts don't express appreciation, people do, and what's a better gift than the one that's customized by your loved ones?
Whether it's a custom poster capturing an important memory, or a personalized gift card, the receiver will definitely appreciate it as it allows that personal connection to shine through.
When ordering a custom gift, it's important to choose a service provider that's reliable and is known for its product quality. You want the products to not only look great upon the gift unwrapping but also last for years to come.
8. What Else Should People Know About Custom Gifts?
Printful strives to grow along with our customers. We're working on expanding our product collection and we stay up-to-date with the latest trends. We've learned what our customers need in order to create the best custom products so we offer a full service package: printing, embroidery, engraving, drop shipping, store setup, warehousing, and creative services.
We also help our customers start their own ecommerce business selling print-on-demand products with their designs! Printful makes the process of managing an online store easier by taking care of order fulfillment and logistics so you can focus on the exciting part of building your brand, like product design and marketing.
Whether you want to order a heartwarming custom gift or start your own business selling unique products, we'll support you in every step of the way!
Don't Forget Custom Gift Cards
Thank you Printful! We've got an event coming up at work so I will likely be reaching back out to you soon. I am long overdue for some company merchandise and am definitely thinking oversized sweatshirt.
In the meantime, I'll remind you all what we sell custom Visa gift cards, custom Mastercard gift cards and custom egift cards for nearly any brand. They are as easy to send as they are to spend.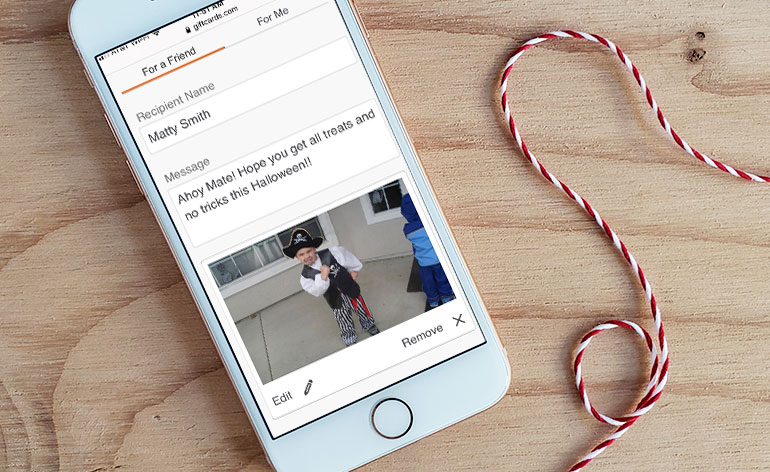 Also note that personalized plastic Visa gift cards are actually my favorite gift card of all time.
I was a customer of Giftcards.com before I became the brand spokesperson simply because I liked being able to make my own gift cards and no other company offered the service at that time.
Here's what else you need to know about ordering custom physical gift cards:
Visa and Mastercard gift cards come with an activation fee plus $1 extra if you add your own picture. Check the fee schedule for details.
For physical cards, shipping charges are extra. The cost and time to deliver depends on the shipping method selected.
For digital egift cards, shipping is free and 99% of approved orders are shipped within 15 minutes. You can also schedule delivery for a future date.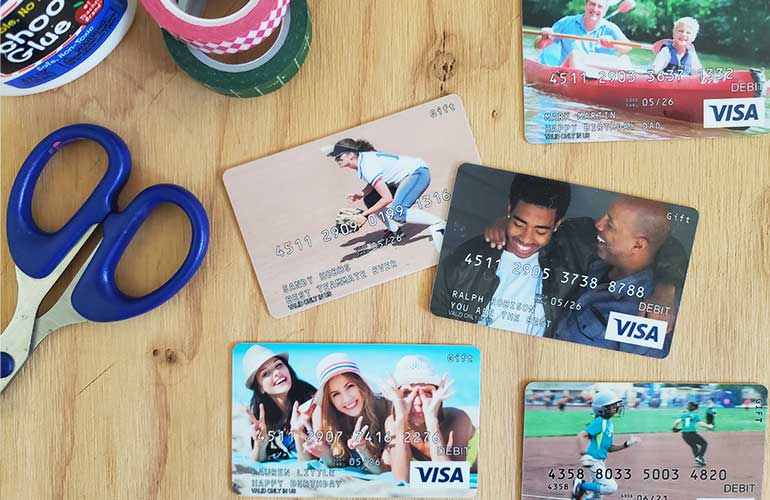 What about you? Do you like to give custom gifts? Do you like to receive custom gifts? Or do you have any other questions about custom gifts? Let me know in the comments below or reach out to me on Twitter (@GCGirlfriend) or Instagram (@Gift.Card.Girlfriend) so I can help you out.
Happy Gift Carding!
~Shelley Hunter, Gift Card Girlfriend