Do you enjoy making homemade gifts? Do you like creating gifts from family photos? Check out this list of custom photo gifts that are sure to get a smile.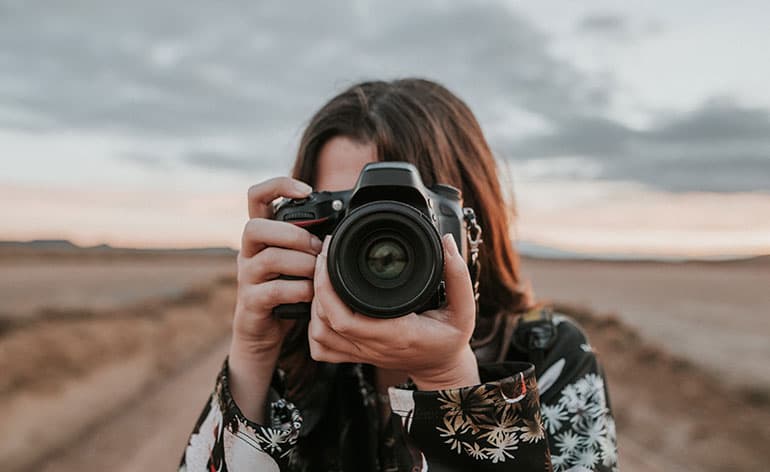 Custom photo gifts make fun, thoughtful presents for every occasion. Whether you are shopping for a dad, a grad, a milestone birthday, or the birth of a new baby, custom photo gifts will be appreciated and remembered long after the occasion has passed.
Looking for an end-of-year gift for that special teacher? Something to thank a coach? Dig out that class or team photo and commemorate a winning year with a personalized gift that will be treasured.
But not all custom photo gifts are created equal. Let's look at some fun products and why they might (or might not) make fabulous gifts for any occasion. Please note, the prices listed below are current as of this posting.
1. Custom Chia Pet from a Photo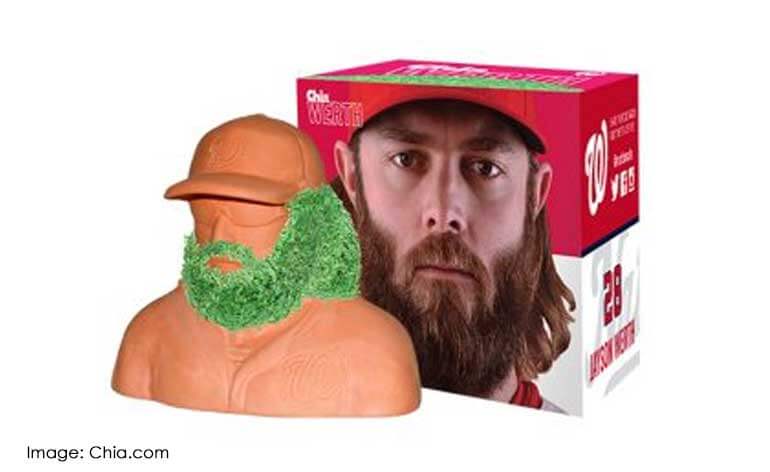 What better way to celebrate the guest of honor at a 40th or 50th birthday party than with a Chia Pet in their likeness?
Part of the Gen X pop culture legacy, the Chia Pet Pottery Planter is a fun, whimsical present depicting favorite pop culture characters or cute and cuddly animals. But it doesn't stop there. You can get a custom Chia Pet molded in the likeness of your favorite teacher, coach, grandparent, best friend or whomever you think will appreciate their face as a Chia Pet.
Fun as this may be, however, at this writing, the options I've found are fairly costly. Buying one Chia Pet could run you a couple hundred dollars, but if you buy in bulk, you can get the cost down to anywhere from $18 to $50 a piece. So maybe it's better to turn a photo into a Chia pet when you want to give one to everyone at the party.
Buy it here: Chia.com.
2. Custom Photo Rubik's Cube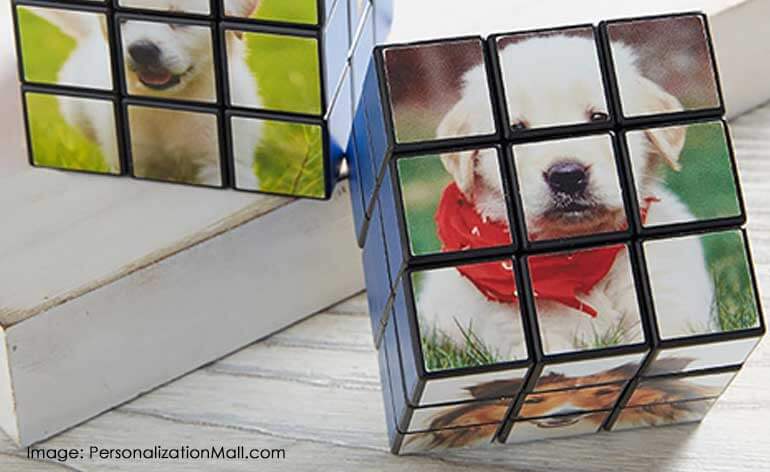 If you want a fun photo gift that will keep the recipient occupied for hours (or maybe minutes, depending on the person), consider a Rubik's Photo Cube. As the name implies, a Rubik's Photo Cube places your favorite photo on this fun puzzle game from the 80's.
At Personalization Mall, you select 4 photos for the cube and then select solid colors for the 2 remaining sides. The cost is $29.99.
I read several positive reviews on this gift. Many customers said they bought additional custom Rubik's Cubes after the first gift they purchased had been so well received.
Buy it here: Personalization Mall
3. Custom Cookie Cutter from a Photo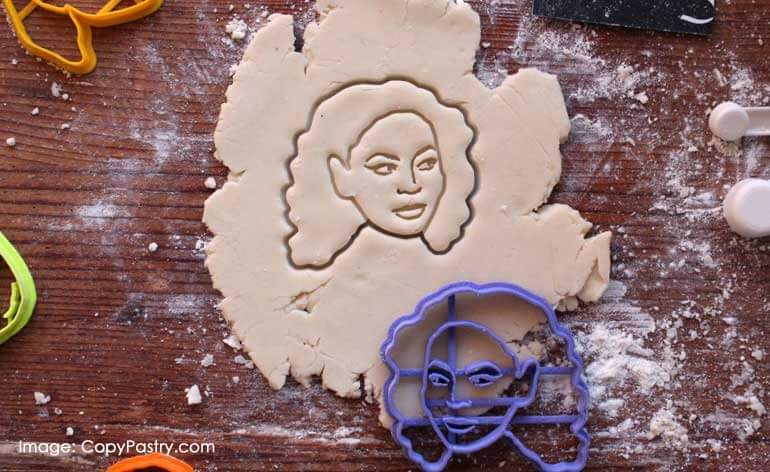 If you want a custom photo gift that keeps on giving, put together a gift basket featuring baking goods, a cookie sheet, a rolling pin and a custom cookie cutter with the likeness of your loved one, your children or even yourself.
A thoughtful gift for a grandparent, retiree, newlywed couple or anyone who loves to bake, you can get a portrait molded into a 3-D printed cookie cutter for anywhere from $20 to $55 or more, depending on the details.
Buy it here: Copy Pastry or search "custom cookie cutter" on Etsy for several other options.
4. Custom Photo Socks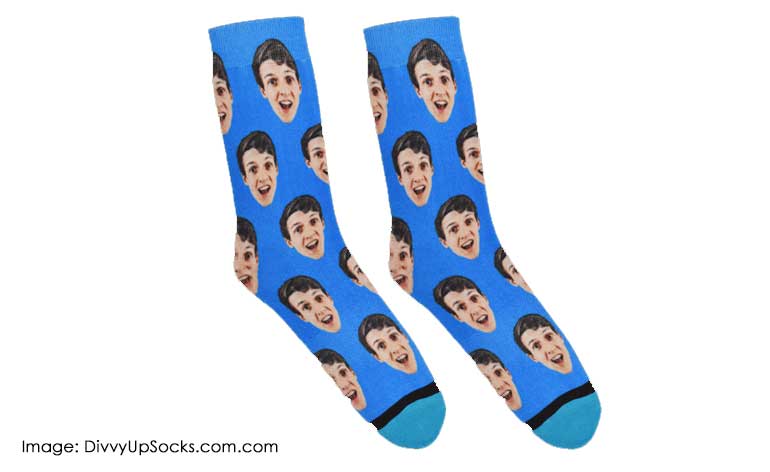 This one is actually going on my list of gifts to buy this Christmas. My brother-in-law likes fun socks. In fact, all of the boys in my family do. So I intend to spend a few hours digging around for the best photos to put on these custom socks. I can't wait to see their reactions.
Cost is about $25 a pair.
Buy it here: Divvy Up or Face Socks.
5. Custom Photo Gift Cards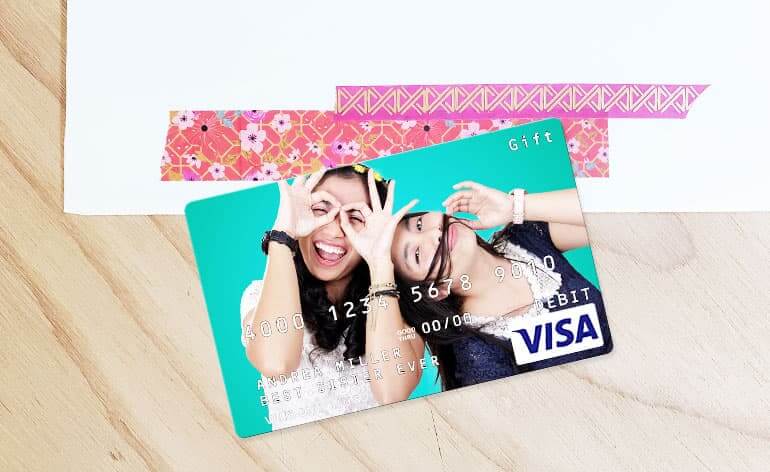 My favorite custom photo gift is a custom Visa gift card. This gift combines the practicality of a gift that the recipient will actually use with the sentimentality of a fun, photo keepsake. Recipients often report holding onto these gift cards even after the value has been redeemed.
Some of my favorite Visa gift cards include those made with pictures from a special occasion. For example, you could put a photo of each of your bridesmaids on a gift card to thank each one for being in the wedding. If you want to make the gift cards before the event, then look through your camera roll or social media to find a picture from when you first met, a favorite selfie together or a photo from the engagement party.
>Here's a tip. Since the gift card will be useful no matter what image is on the front, it is okay to use a picture that is sure to get a laugh. Maybe you wouldn't make a Chia Pet, Rubik's Cube, cookie cutter or socks out of an embarrassing photo (think 4th grade with a mouthful of braces), but that is the perfect type of image for a personalized gift card.
Buy it here: Personalized Visa Gift Cards on GiftCards.com.
Other Photo Gift Suggestions
Custom photo gifts can be fun to make, but some can also amount to nothing more than a quick laugh. So I prefer photo gifts that are highly usable (like gift cards and socks) over those that are mostly gimmicky (like Chia Pets), but you may have a different opinion.
Let me know your thoughts on the value of personalized photo gifts and any other gift suggestions you have in the comments below or reach out to me on Twitter (@GCGirlfriend) or Instagram (@Gift.Card.Girlfriend).
Happy Gift Carding!
~Shelley Hunter, Gift Card Girlfriend