Tips on using Raise and other mobile discount gift card apps at the cash register.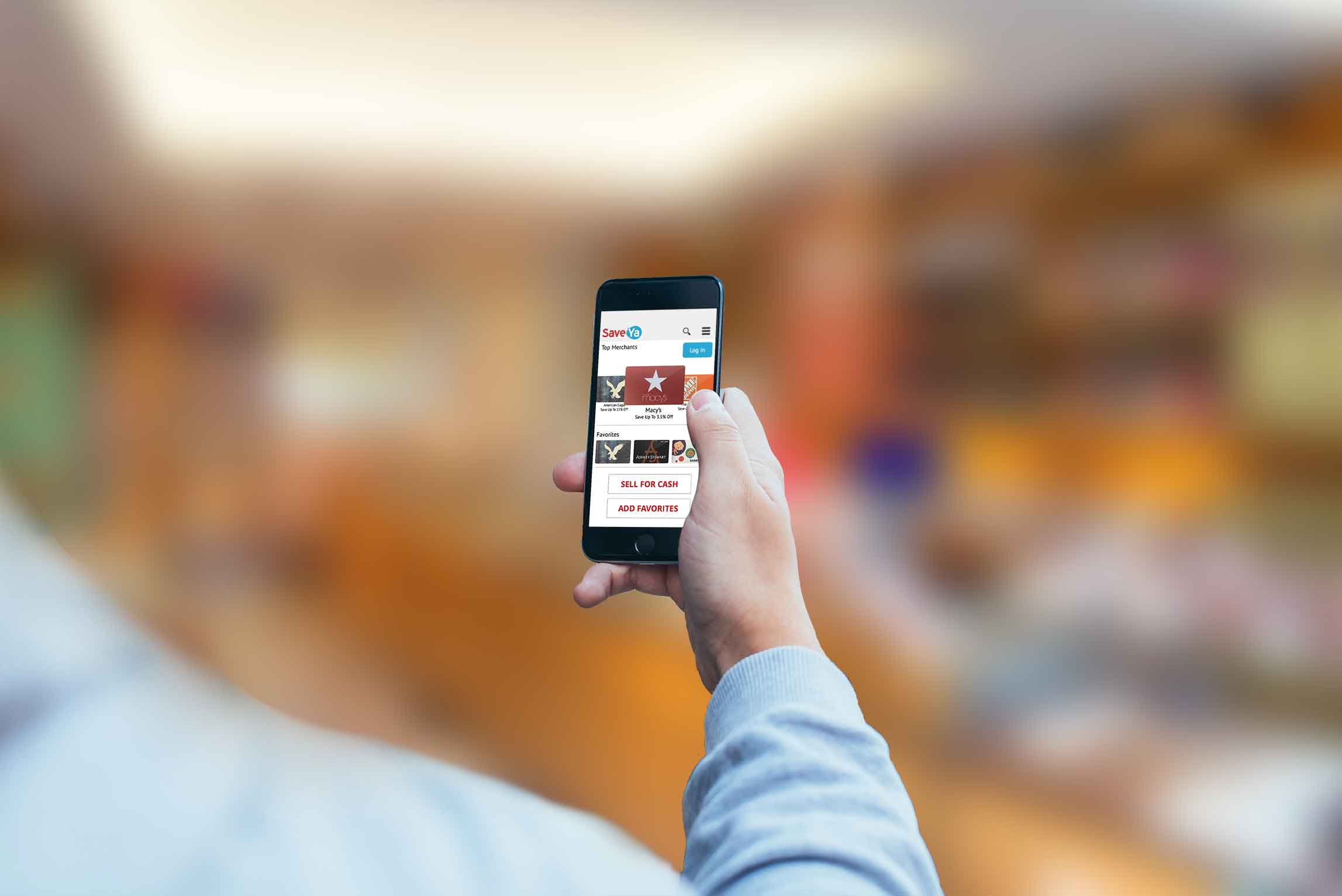 Related Articles:

Buy discount gift cards here
I thought I'd share my experiences using mobile discount gift card apps at the store and offer tips on how you can successfully do the same.
The Original Discount Gift Card Marketplace
Although gift cards are the most-requested gift on holiday wish lists year after year, some consumers still struggle to use them. CEB TowerGroup estimated that $750 million in gift cards would go unused in 2014. Although this is a pretty hefty dollar amount, it's actually lower than it used to be. One of the ways consumers have gotten better at using their unwanted gift cards is to sell them in the discount gift card marketplace where resellers give consumers cash back for up to 93% of a card's face value depending on the popularity of the card, load amount and number of cards for that merchant already in inventory.
Gift cards sold for less than face value are marked up slightly and resold to other consumers as discount gift cards. Savvy shoppers buy these gift cards to save money on planned purchases, sometimes getting discounts as high as 20 to 30% off.
The Marketplace Goes Mobile
The early marketplace dealt exclusively with physical gift cards which meant gift card sellers had to mail in plastics before getting paid and gift card buyers had to wait for their cards to arrive in the mail before going to the mall. A couple of years ago, the marketplace started shifting to codes which shortened the wait times for everybody–gift card sellers submitted their card numbers and got paid as soon as they were validated and gift card buyers could go shopping as soon as their gift codes arrived via email. Though fraud detection and other operating processes were still followed, the turnaround time improved significantly.
More Spontaneous Savings
When the marketplace used plastic cards, in order to save money, I either had to peruse discount gift cards on a regular basis to look for savings I might use or I had to plan ahead (by a week or more) to buy discount cards for an anticipated expense–both strategies required forethought and speculative spending. After all, there was always a chance that the gift card wouldn't arrive in time, that I would get to the store with my card but not find the merchandise I wanted or that I would buy a deep-discount card I didn't need. Switching to codes shortened the lead time, but didn't solve the problem of buying gift cards on a hunch. With mobile apps, however, I can shop before I buy the discount codes. Although I check what's available and often go to the stores with the biggest discounts, I don't actually buy the code until I know that I'm going to make a purchase.
Less Fraud Potential
A popular scam in the gift card aftermarket is the practice of selling a gift card, getting cash back, then using the still-active code before the next consumer has a chance to buy it. Although resellers validate codes upon acceptance and again before sending them to others, there is always an opportunity for dishonest sellers to sneak in and deplete card values before unsuspecting users attempt to redeem their discount codes. Of course, gift card resellers have controls in place to limit this type of activity and will guarantee the value on their cards, shortening the window between when gift codes are re-validated and when they will be spent at the cash register is another way to stop this type of fraud.
How to Make the Marketplace Work for You
I've used a bunch of gift card apps. One thing to keep in mind is that there is virtually no difference between a discount gift code and an egift card other than the amount paid. Both are digital gift cards that the cashier will likely have to key-enter into the cash register. But buying the discount gift card moments before you want to redeem it is what makes the marketplace tricky. Below are my tips for using discount gift card apps at the store:
1. Do a Quick Check Before Going to the Store
Although there are often hundreds of discount gift cards available on various sites and through various apps, it's a good idea to check inventory and potential savings before you head to the store. This will help you set expectations on how much you can save and gives you an opportunity to visit an alternative store if greater savings can be had (e.g. planning to shop Best Buy, but find deeper discounts at Radio Shack).
2. Allow for Extra Time
The elapsed time between buying a discount code and having it on your phone, ready to spend, is certainly shorter than ever, but gift card resellers still have to accept your payment transaction and re-verify the balance of the card you're buying. I've received gift cards quickly and had to wait for others. I don't get in line to make a purchase until I have the card.
Recently, my son and I dashed into Sports Authority to buy a new bat before going to his baseball practice. As soon as we found the bat he'd been eying, I bought a discount gift card on Raise for about 7% savings. When the code took more than 10 minutes to arrive, however, I started to panic. If it didn't arrive shortly, we'd either be late for practice or I'd have to pay for the bat with my debit card and effectively double the amount of money I'd be spending at Sports Authority. With little time to spare, I called Raise customer service to see if they could cancel my order. The representative very kindly offered to move my order to the top of the queue if I could wait just two more minutes. I agreed and the gift code arrived quickly as promised. But lesson learned–allow extra time to buy gift codes even when using a mobile app.
3. Have the App Ready
Trust me on this. Passwords are harder to remember when you're in a rush or are standing at the cash register with a line of people behind you. (Watch this video on the how I messed up.) While waiting in line, bring the mobile app up on your smartphone, get logged in and click on the discount code you are planning to use so you"ll be ready to rock when the cashier asks for payment. If accessing the gift card through a wallet feels cumbersome, take a screenshot of the code. When you get to the register, bring the image up on your camera roll instead of the app.
4. Remove the Card After Use
Ideally, the mobile app will update the balance of your gift card after it's been used, but I've found that not all apps update cards automatically and not all merchant cards are supported. It's a good practice to update the balances manually, if needed, and remove cards with zero balances immediately. Doing so will help you avoid trying to re-use cards that have already been redeemed.
My guess is that the time between discount gift card purchase and delivery will continue to decrease, making mobile gift card apps the hottest and easiest way to save money in the future. Think about it. You decide where and how much you save. Instead of clipping coupons you might use, you simply buy the discounts you will for sure use. If you are a couponer, then stacking your discounts will help you save even more with less effort.
Got other gift card questions? Let me know in the comments below or leave a message for @GCGirlfriend on Twitter.
Happy Gift Carding!
~Gift Card Girlfriend