Friday 1.15.2016
"Out of the Box" DIY Valentine's Day Gift Cards
Don't get boxed in with traditional gifts or gift cards that have to be used at one store. Make your own Valentine's Day gift card that can be used anywhere.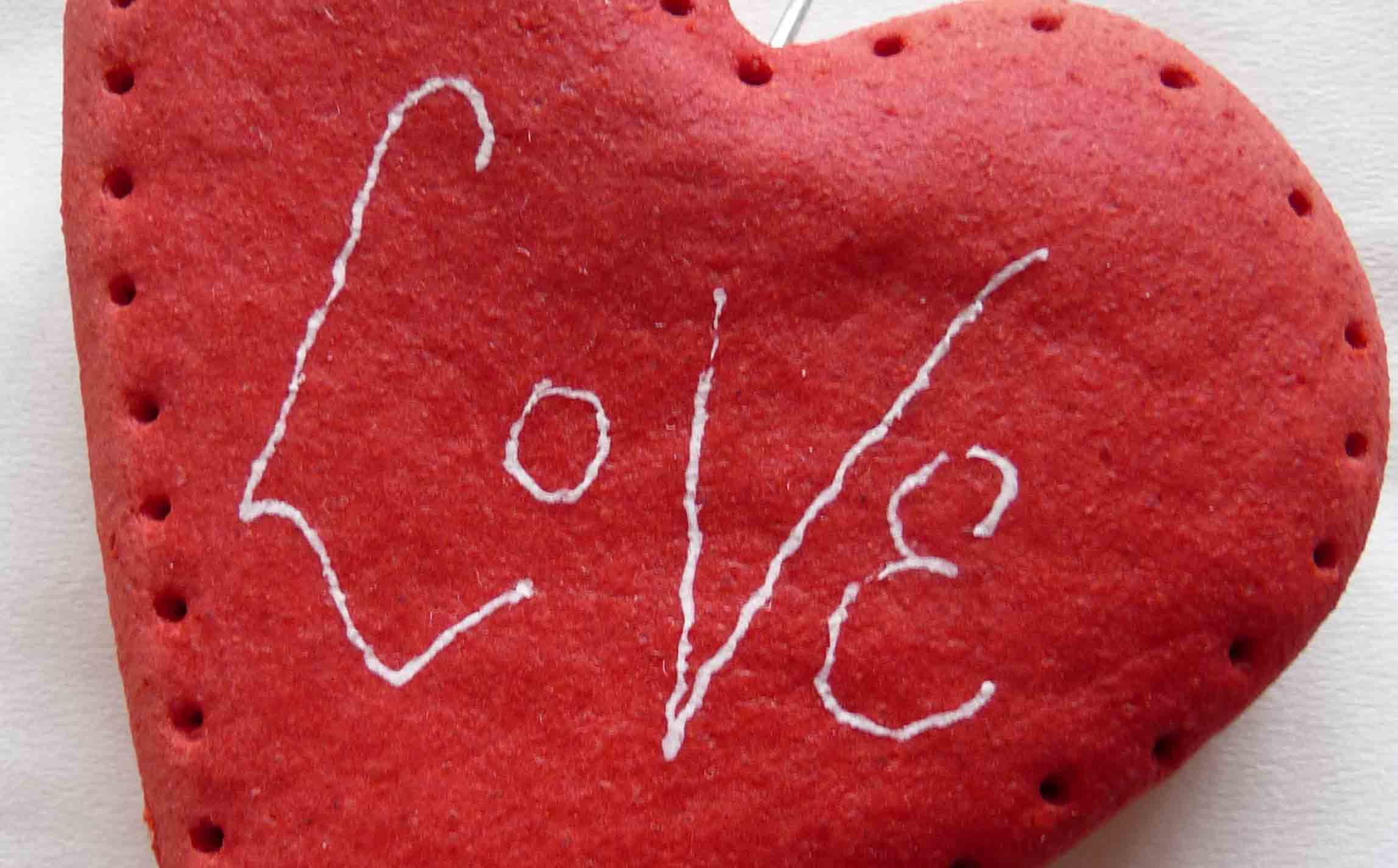 photo credit: P1030809 via photopin (license)
When it comes to Valentine's Day gifting, people typically assume they have three options–make a homemade Valentine, buy a traditional Valentine's Day gift (e.g. bunch of flowers, box of chocolates, a necklace) or buy a Valentine gift card to a favorite store or restaurant. These are all great, but limiting, choices. This Valentine's Day, break out of the box and put a picture of the present you would get on a Visa gift card instead. The recipient can either use this general-use gift card to buy the suggested present (in the perfect size and color, of course) or use it to buy something else. Below are eight creative DIY Valentine's Day gift cards that are totally out of the box.
Quick Tip: Use your own photo and make sure brand names and product logos are obscured. Read our FAQ for other "Personalized Gift Card Photo Restrictions."

The Fashionista
You love the red heels, but you're not sure she will. You could buy an ALDO gift card instead, but then she's boxed in to shopping exclusively for shoes at that store. To give your Valentine more options, take a picture of the shoes you would buy and upload that image to make your own Visa gift card.
The Outdoor Enthusiast
You've been eying a portable power bank for your outdoor-loving boyfriend and want to buy it for him for Valentine's Day. Outdoor Tech's Kodiak 6000 seems ideal because it's waterproof and can take a beating, both features you know he'll need. Just before hitting "Add to Cart," however, you start to question the idea altogether. What if he already has his heart set on a different power bank? What if he wants something smaller? Is red the best color? Skip the questions and snap a picture of the portable charger you think your boyfriend would like most. Upload the image and turn it into a suggested gift card instead. He can pick the power bank that he wants and buy it from the website he prefers.
The Foodie
Although there is a seemingly endless variety of foodie-type gifts available, I find that the more "gourmet" a person becomes, the harder it is for average cooks like me to pick out food-related presents because the would-be chefs I know already have the spices they need and the gadgets they want. Think outside of the bento box this Valentine's Day and make your own gift card with a picture of the meal, ingredients or kitchen gadget you thought about buying for your food-loving lover. Then sit back while he uses it to whip up a nice meal.
The Pet Lover
True story: I'm not fond of pets. I won't let my family have a dog, a cat or even a lizard. (We had frogs once, but they smelled so bad that my kids didn't wince when I suggested we set them free by the riverbank.) With so little pet experience, I would have absolutely no idea what gift to give a pet owner nor what pet store gift card to buy in its place. The great thing is, however, I don't have to. I can upload a picture of something I think would be a cute Valentine's Day gift for a dog owner and let the recipient decide.
The Bookworm
While I would hesitate to buy a book for someone unless I absolutely knew the recipient wanted to read it (and hadn't already), bookstore gift cards seem less risky. However, with ebooks on the rise and the method of buying them being fairly device-dependent, choosing the right bookstore gift card may be a gamble. The simple solution is to take a picture of something bookish and use it to make your own gift card. This bookmark from Books-A-Million would make an adorable card that could be used to purchase any book from any bookstore.
The Creative-Type
From the designer to the DIY-er, there is something for just about everyone on Etsy. While looking for gift ideas, however, I wondered–Do you buy creative people handmade items so they can admire the handiwork of others or do you buy them supplies for their next project? Thankfully, with this creative DIY gift card, you don't have to decide. Take a picture of an inspiring project, like this Valentine's Pillow, and turn it into a gift card that can be used for raw materials or finished products.
The Musician
I'm a little bit country, but my husband is a little bit rock 'n roll. He listens to loud, thumping music all the time while I prefer soothing (or no) music so I can think clearly. Since our tastes are so different, I might not be the best person to pick out a music gift for my partner, but I can certainly make a music-inspired gift card that he can use to march to the beat of his own drum.
The Gadget Guru
Although gadgets are often made of durable plastics, shiny metals and the latest technology, I find them to be extremely personal products. New-fangled toys often only work if they fit in with your lifestyle and inventory of other gear. Take this extreme sports phone case from Optrix. It looks great, but will it fit your Valentine's phone? Does your loved one want to capture video while navigating the side of a mountain? Maybe so! But just in case, get either a Grommet egift card or make your own Visa gift card that will be fitting for all types of adventures.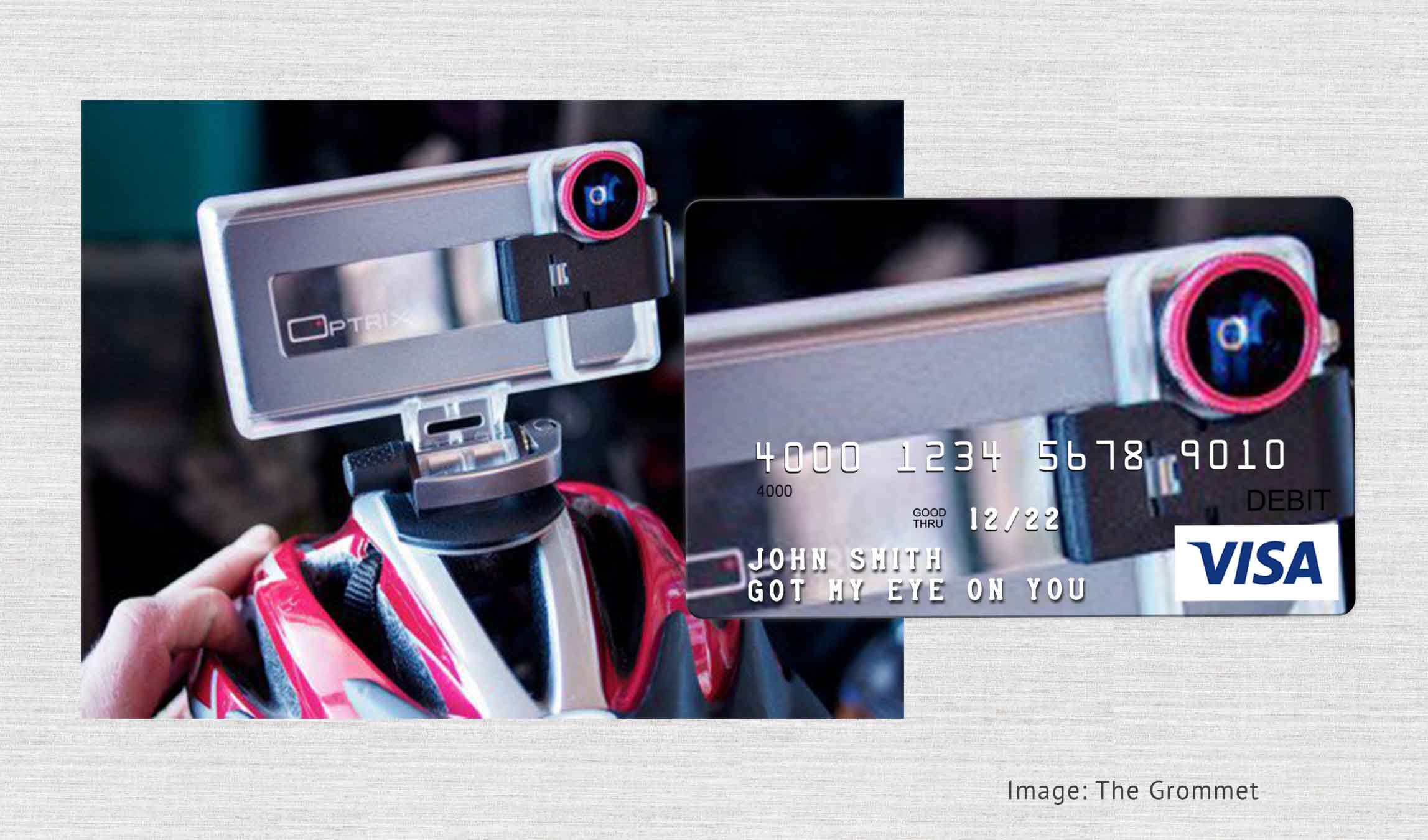 Image Guidelines
The images shown in this blog post are intended to be creative idea starters. I strongly suggest taking your own pictures (rather than copying them from the Internet) and making sure that brand names and logos aren't visible when submitting your gift card artwork. Though personalized gift cards were originally intended to be made out of personal photos of friends and family, this gift card hack is one way to make gift cards more personal because you can show the recipient that you took the time to search for the perfect present even if you had second-thoughts before buying it.
Think out of the box this Valentine's Day with DIY gift cards that can be used almost anywhere.
Happy Gift Carding!
~Shelley Hunter, Gift Card Girlfriend