Shaped like a donut, this holder says, "DONUT know what we'd do without you. Perfect thank you gift for a teacher, coach or friend.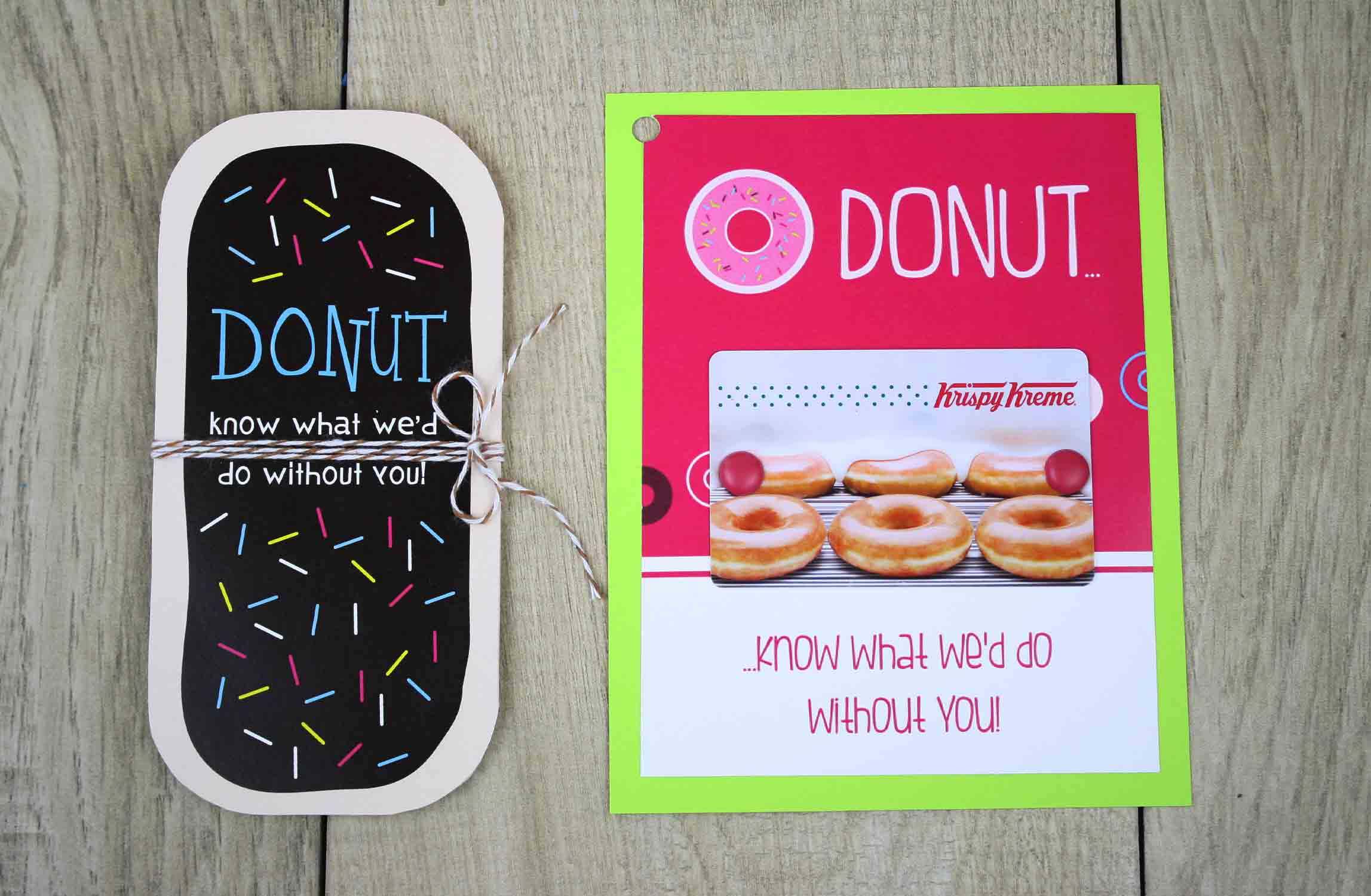 "Gifting Made Easy" by Gift Card Girlfriend
Donut store gift cards such as Krispy Kreme, Dunkin' Donuts and Tim Horton's are all perfect for telling a teacher, coach or friend that you "DONUT" know what you'd do without him/her. Of course, you can use the gift card holder to deliver any type of card. I just happen to like the ones that match up perfectly. Like a donut with a cup of coffee (milk for me, please), some things just go well together.

Download Printable
Below are the instructions for making the donut-shaped gift card holder. (If you want instructions for making the flat gift card holder, follow along on the "Key Ring Full of Gift Cards for Teacher" blog post.) Go the extra mile and deliver this paper donut inside a box of real donuts. Eat one now and have one later!
Cut-Out DONUT Gift Card Holder
Flat DONUT Gift Card Holder

Print and Cut
After downloading the "Donut" gift card holder, print it on a color printer using "best quality" and "actual size" settings. (Do not select "shrink to fit" or any other setting that will change the size of the printed .pdf image.) White, card stock paper measuring 8-1/2″ x 11″ works best. Cut the holder, following the outline of the bar.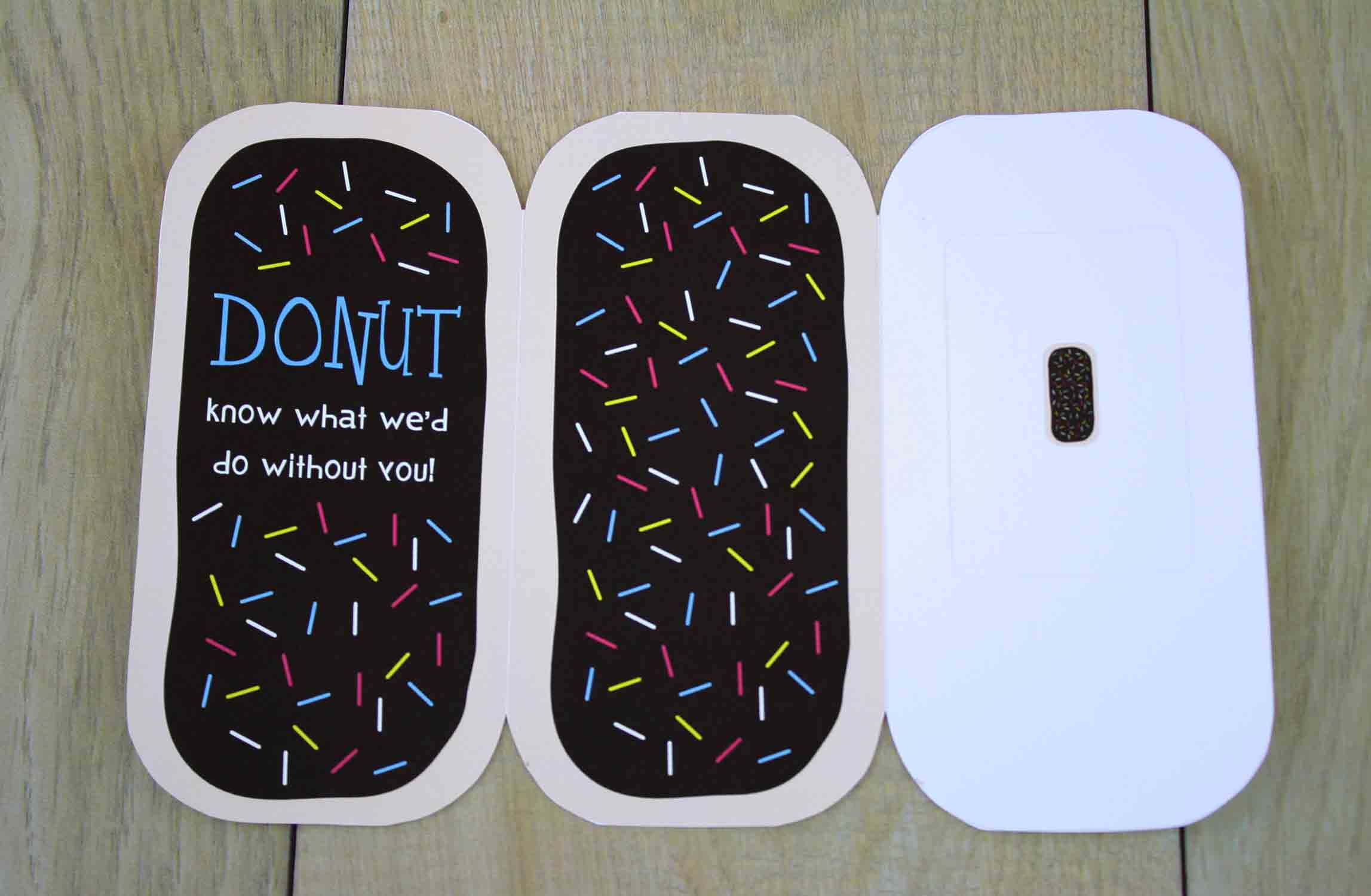 Score the Gift Card Holder
To turn this donut accordion into a cool gift card holder, you simply need to fold it so the donut sides are back-to-back. The white side will be the inside of the gift card holder. I find that card stock folds easier when scored first. Using a ruler and a
bone folder
(or another semi-sharp tool you have around the house like the back of a butter knife or the edge of the plastic gift card), score the paper at each of the rounded corners.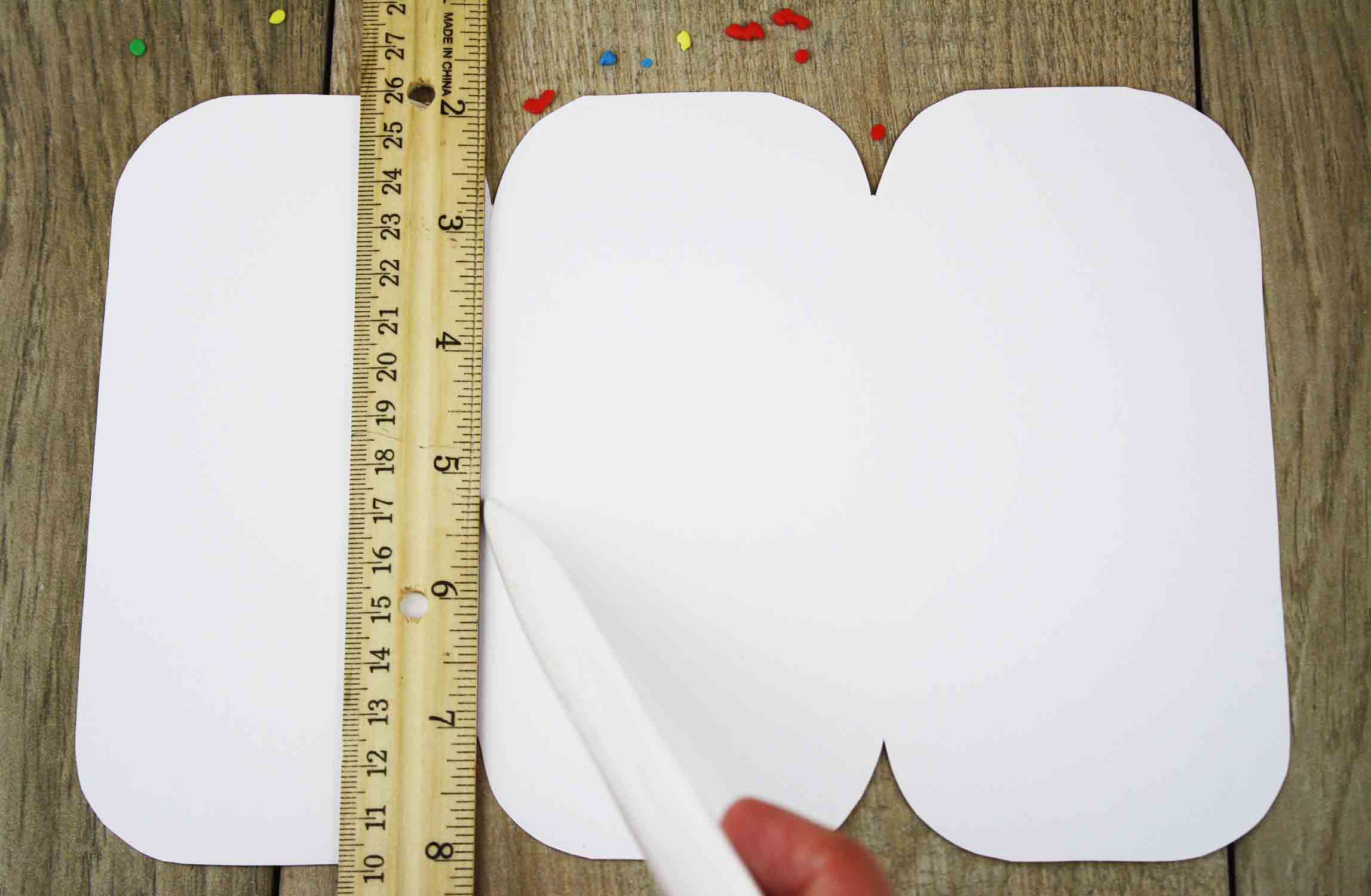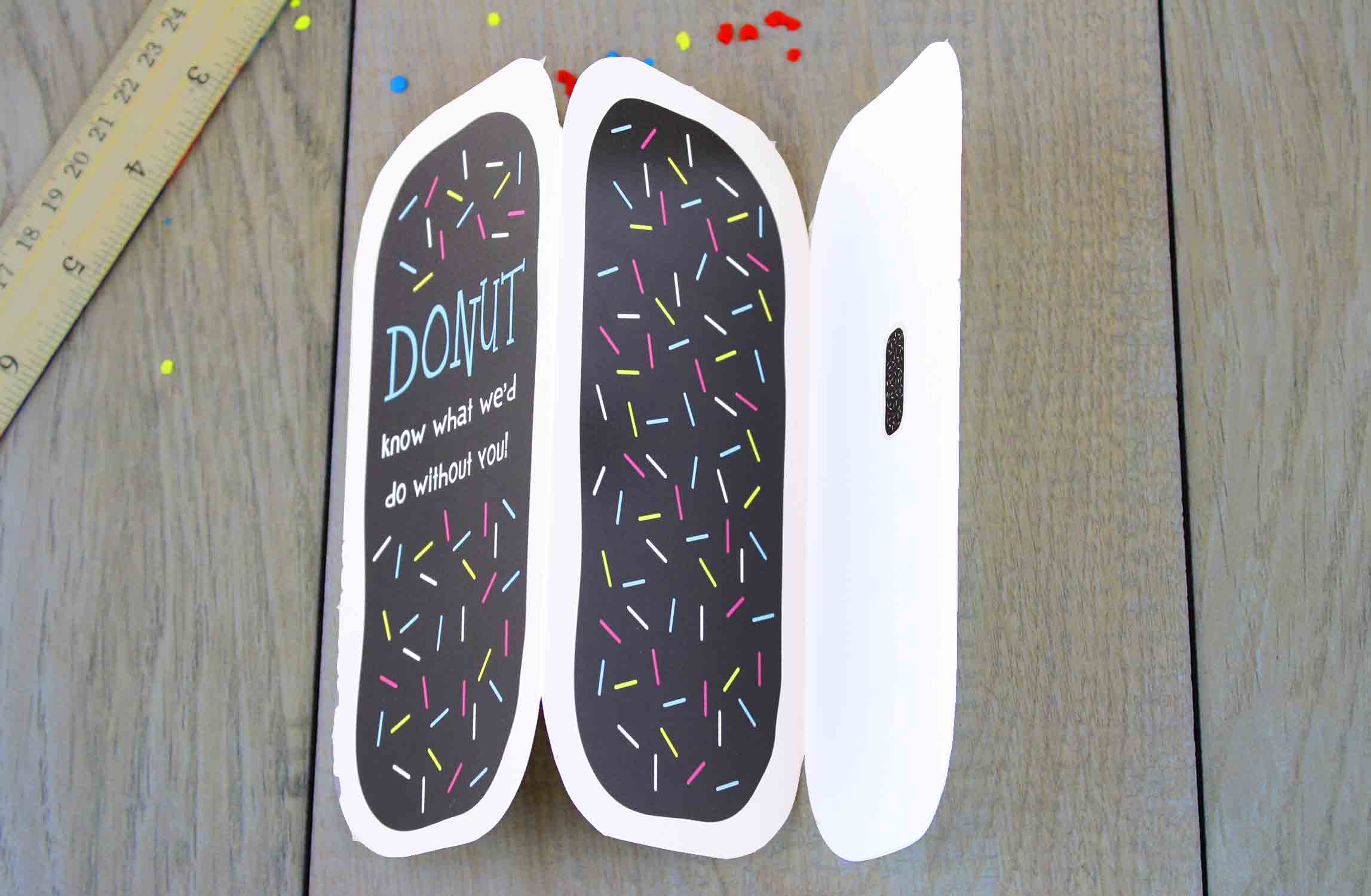 Attach the Gift Card
There are a number of ways to attach a gift card to the inside of the bar. You could use double-sided tape, glue dots or a quick swipe of a glue stick–just be careful not to damage the magnetic stripe on the back of the card. (I used
photo corners
to hold the Latte gift card.) I got daring with these donuts and used colored brads to hold the gift cards in place. You'll have to punch two holes in the card to make it work and it takes a little muscle, but can be done with a hole punch. Again, be careful not to cut into any pertinent card information. Pick the card you like best and plop it inside…just like the gooey center of a Boston cream donut.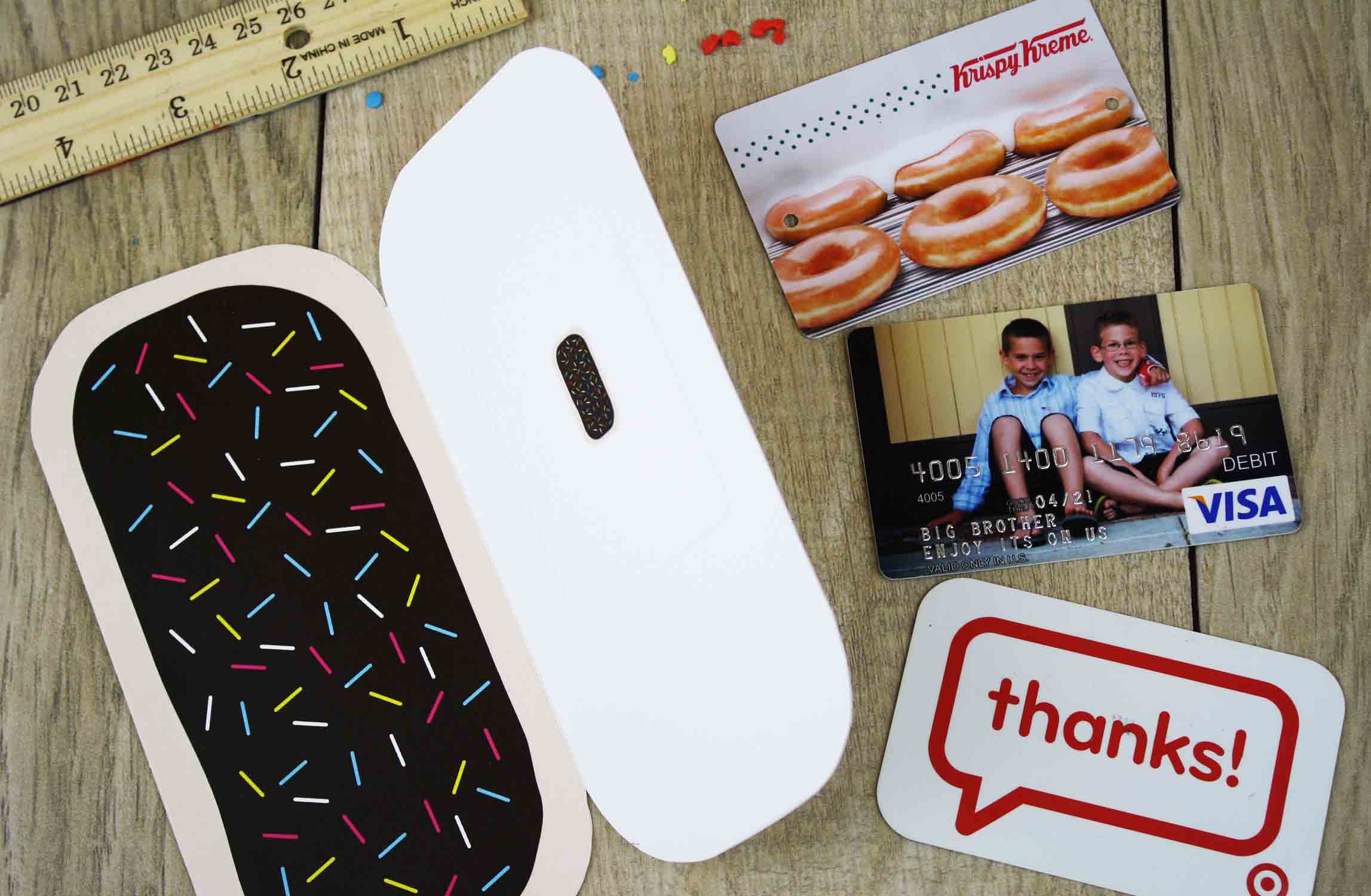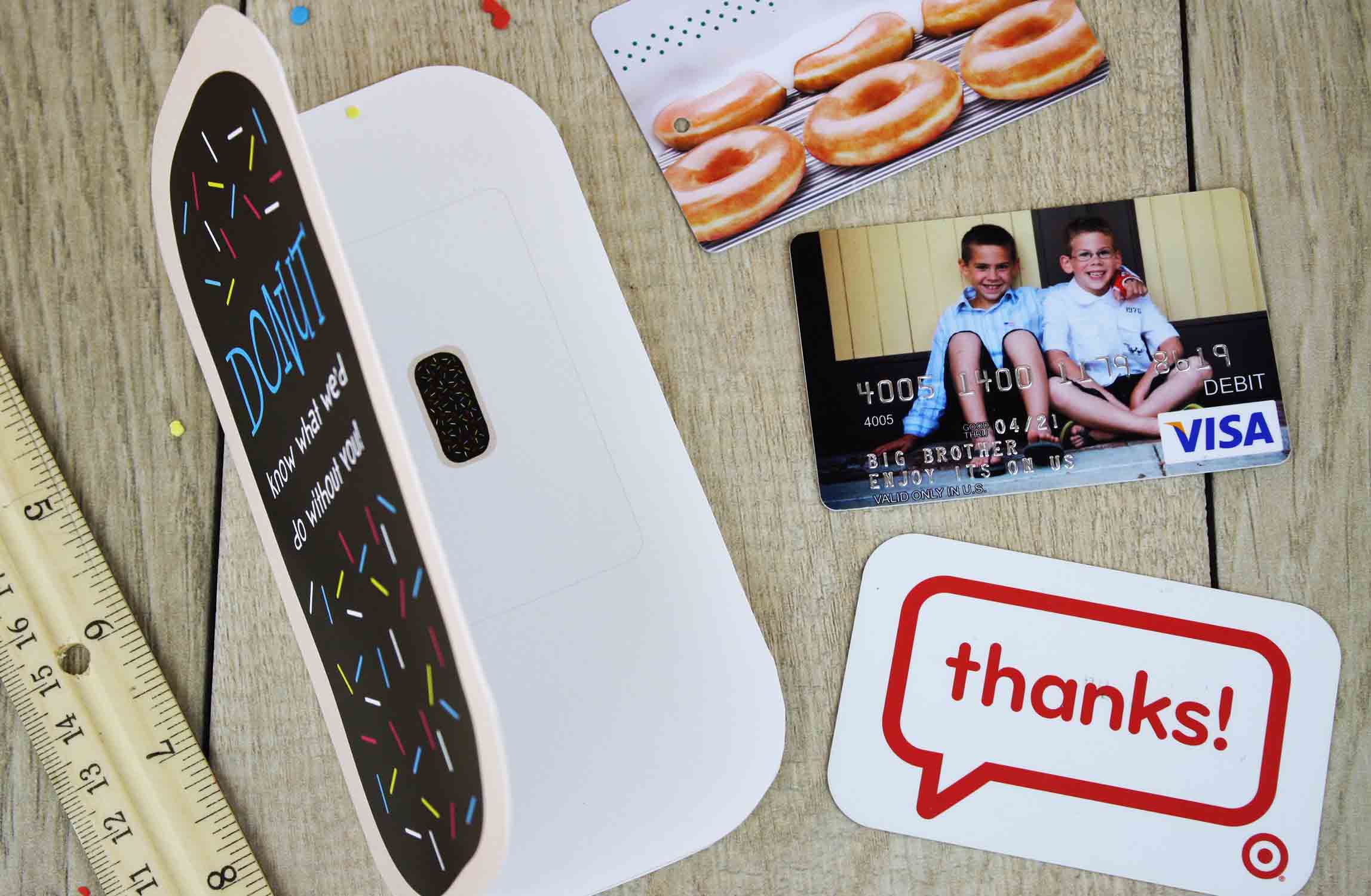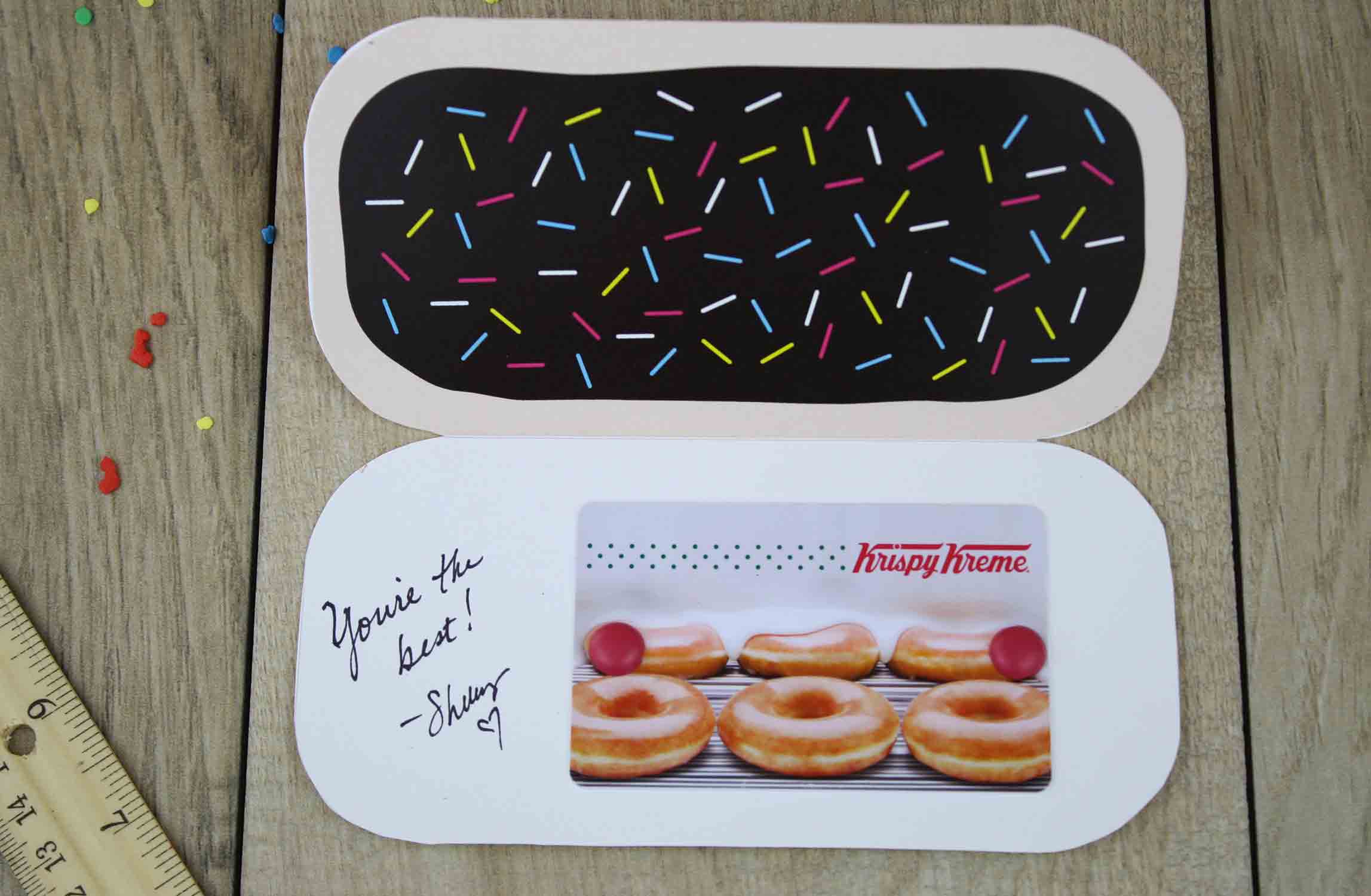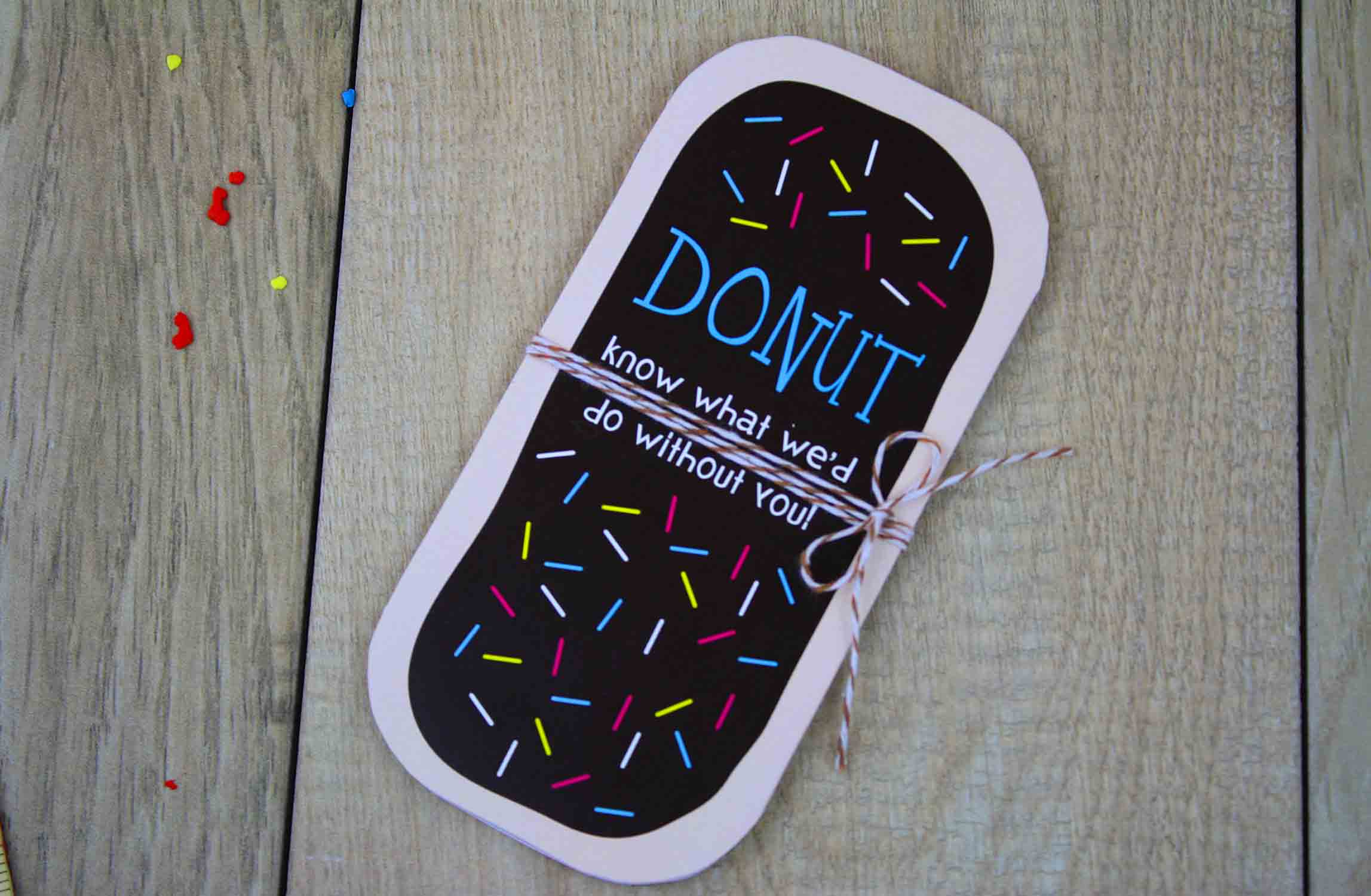 More on Pinterest
For more free printable gift card holders, check out the
free prints page
or follow
Gift Card Girlfriend on Pinterest
. If you use this printable, send me a link to your page in the comments below or contact me on Twitter
(@GCGirlfriend)
. I want to see what inspires you.
Happy Gift Carding!
~Shelley Hunter, Gift Card Girlfriend