Find the eggs on this free printable Easter gift card holder that is also an activity!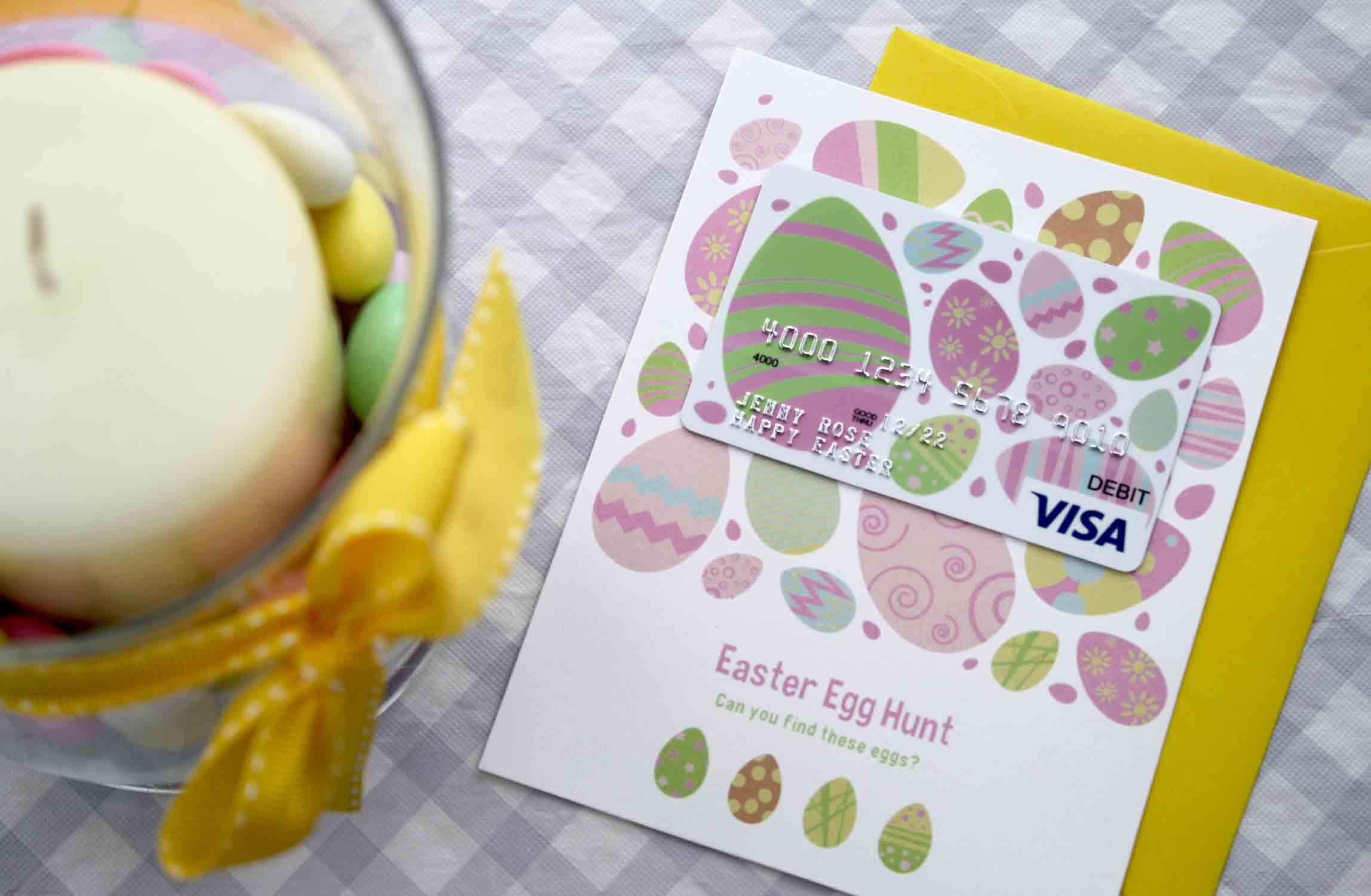 Why not have a little fun with our Easter gift card holders? When you download this Easter egg printable and add the matching gift card to it, you can start the Easter egg hunt! It's just a little activity to go with your gift.

Order Gift Card and Download Printable
Typically our free printables work with any gift card, but this one is unique. In order to find the eggs on the Easter egg hunt, you'll need both the gift card and the matching holder.
Order Easter Egg Hunt Visa Gift Card
Download Easter Egg Hunt Gift Card Holder

Print and Cut
After downloading the Easter egg hunt holder, print it on a color printer using "best quality" and "actual size" settings. (Do not select "shrink to fit" or any other setting that will change the size of the printed .pdf image.) White, card stock paper measuring 8-1/2″ x 11″ works best. Cut the holder with a paper cutter using the trim marks as a guide.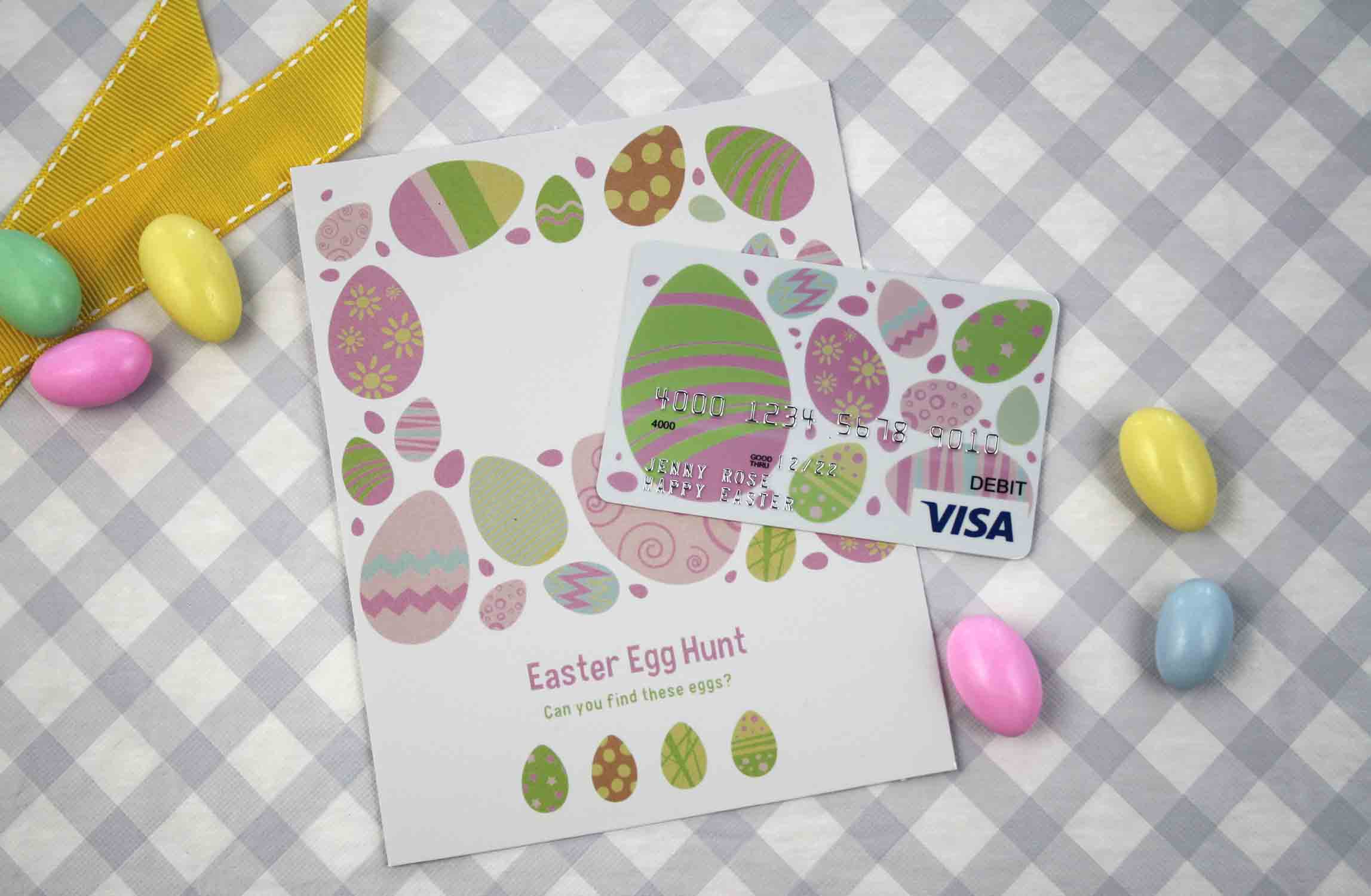 Start the Hunt
When the gift card is placed on the holder, you'll find a collection of decorated eggs. There are four eggs to find. The recipient can't spend the gift card until all the eggs are found. (Of course, that's not true. It's all for fun.)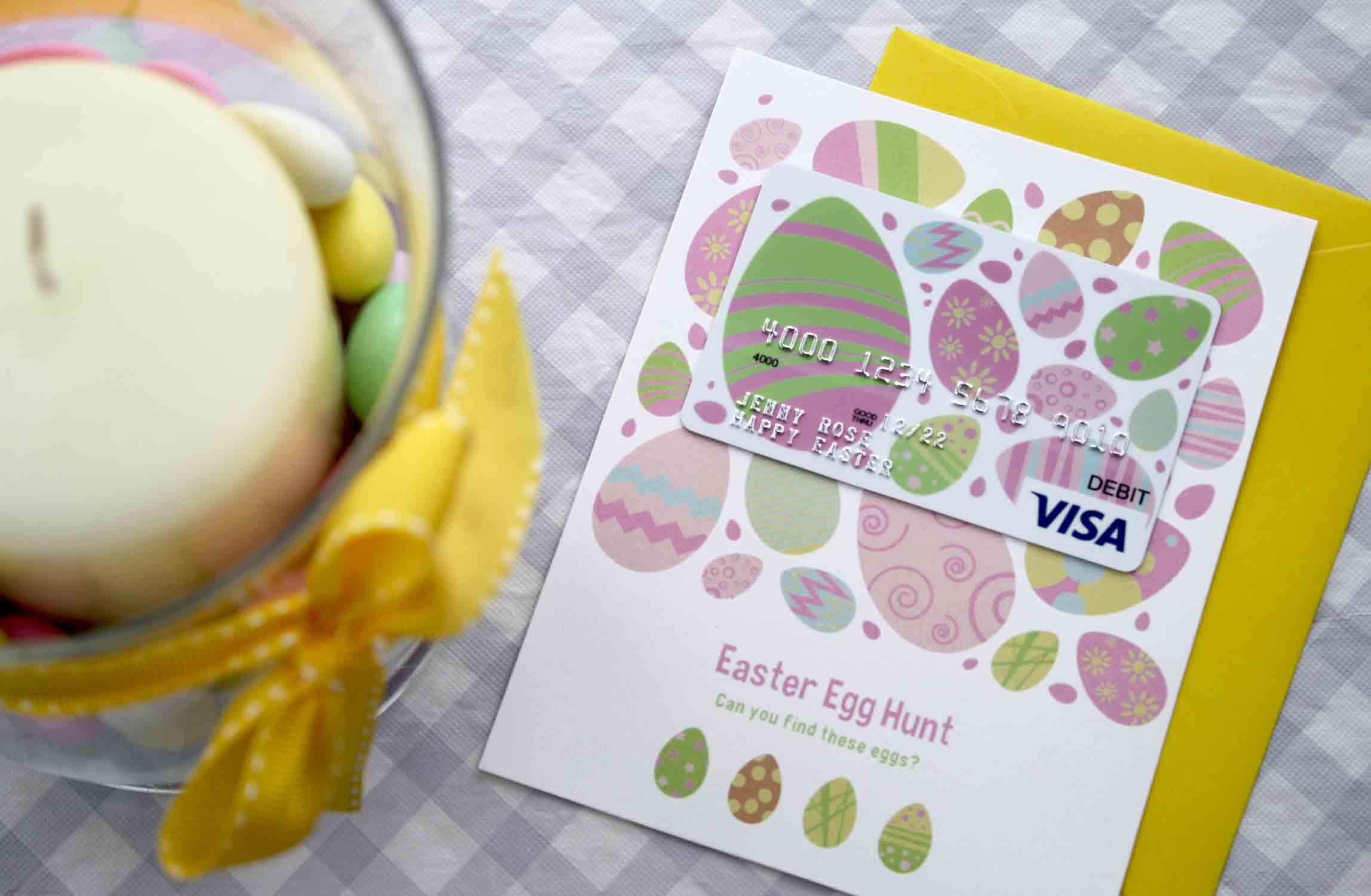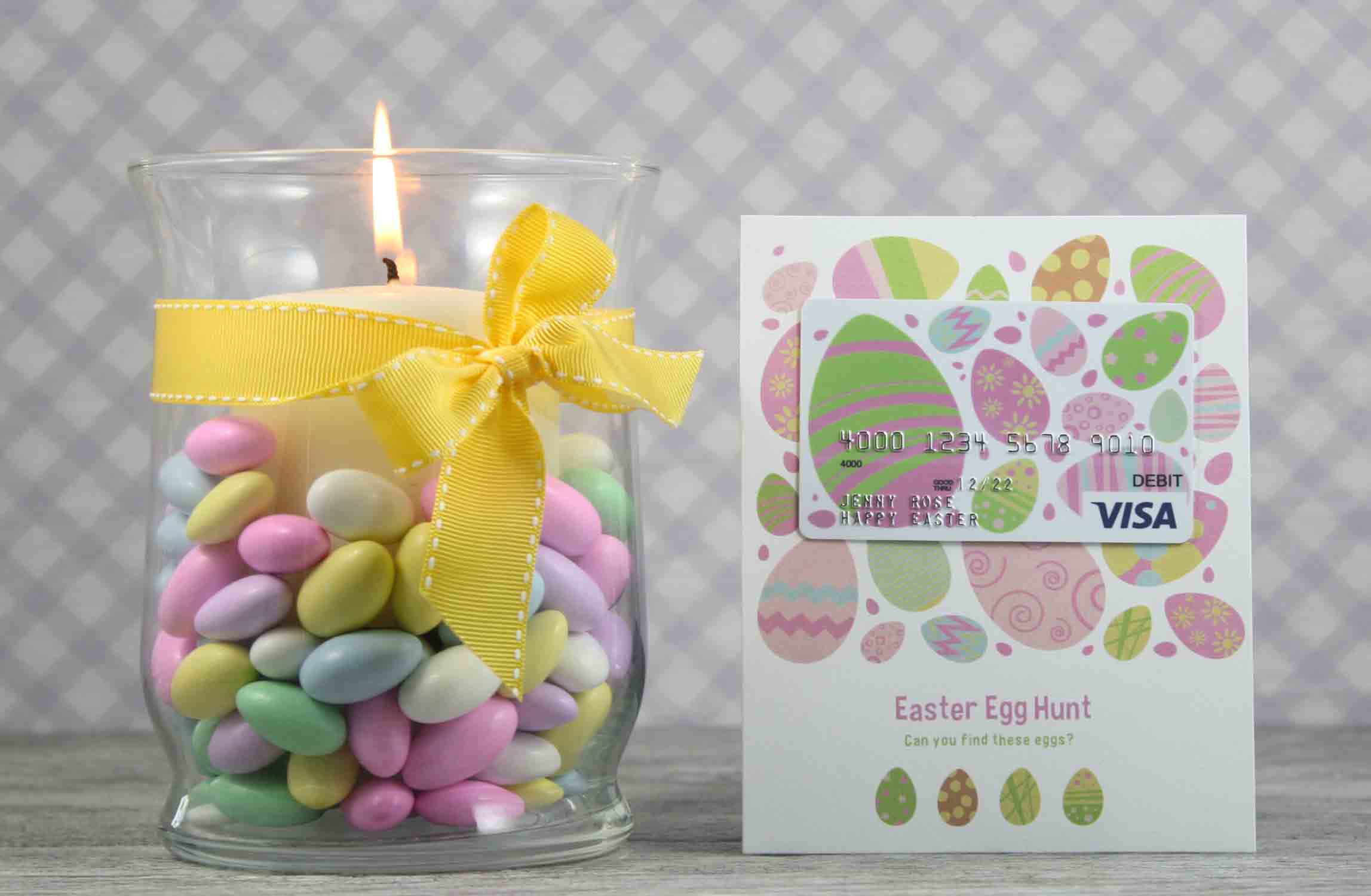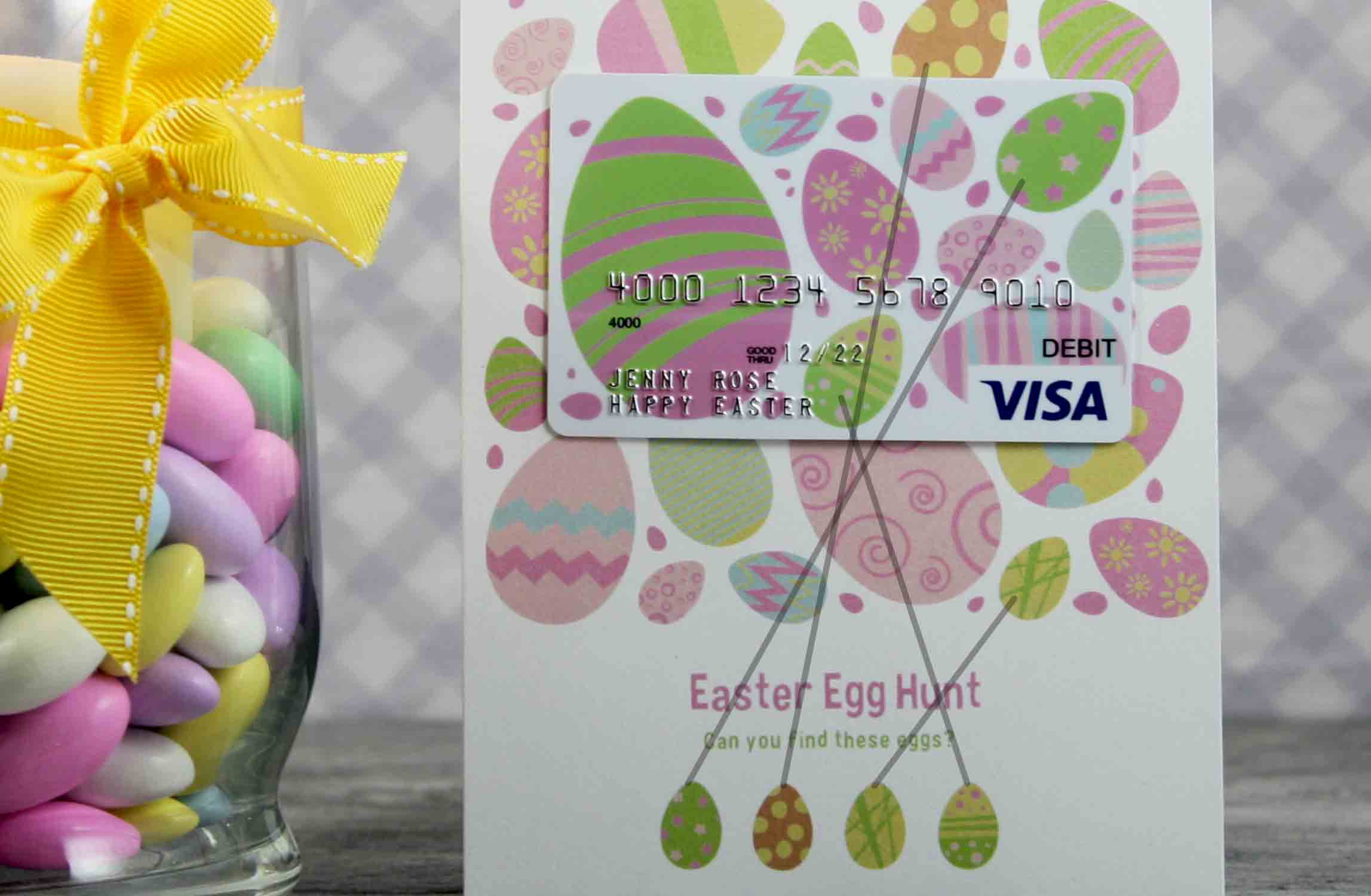 Bonus
If you like this little Easter egg hunt, but want us to make it and send it for you, then order the Easter egg hunt Visa gift card and select the standard greeting card option. Take a moment to personalize the gift card and greeting card combo. Tell us where to send the card and we'll take care of the rest!
More on Pinterest
For more free printable gift card holders, check out the free prints page or follow Gift Card Girlfriend on Pinterest. If you use this printable, send me a link to your page in the comments below or contact me on Twitter (@GCGirlfriend). I want to see what inspires you.
Happy Gift Carding!
~Gift Card Girlfriend