Want an easy way to save money and earn free gift cards? Here is my experience trying Rakuten (formerly Ebates) for the first time…and second time…and third…so far.
Is Rakuten (formerly Ebates) Worth My Time?
As I explained in a previous post about when it makes sense to redeem reward points for gift cards, I am a gal who needs to cut costs wherever I can. But the discount has to be significant and the process has to be easy. If I cannot do both, I will choose saving time over saving money every time.
So when I heard about Rakuten (formerly Ebates) as a consumer shopping rewards program, I wondered if I would have the energy to use it regularly (beyond the first-time incentive offer) and if the savings would be worth the effort. I also wanted to know if I could stack the Rakuten (formerly Ebates) cash back onto my other favorite savings tool, which is discount gift cards. (Spoiler alert: The answer is YES! You CAN STACK discount gift cards onto Rakuten offers to save even more!)
Here is my trial run experience.
Earned $13.60 the First Time I Used Rakuten (formerly Ebates)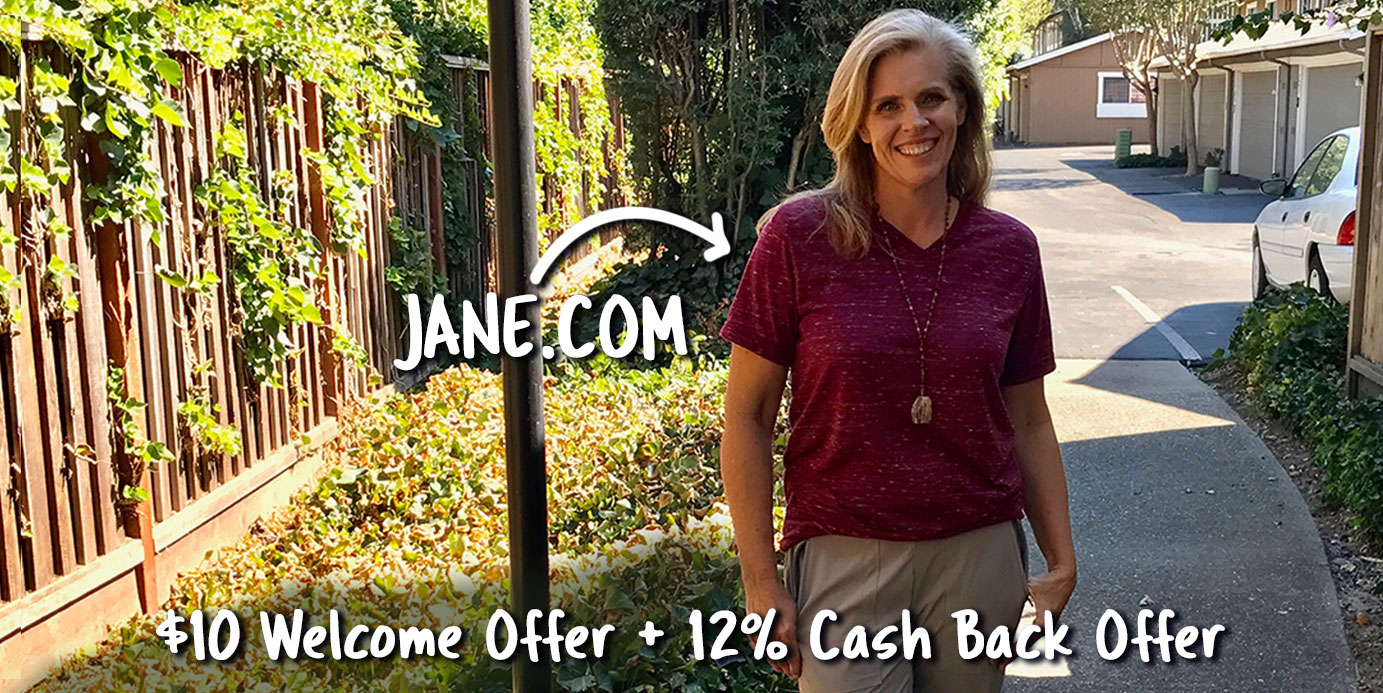 To start earning money on Rakuten, the first thing you have to do is sign up for a free Rakuten account. To do this, I searched for Rakuten on my phone and then downloaded the mobile app (available on Android and iPhone) when the option to do so popped up. From there, I created a new Rakuten account. (I also linked my debit card to the account for in-store offers. More on that later.)
During sign-up, I discovered that Rakuten offers a $10 Welcome Bonus to all new members who place a qualifying order totaling a minimum of $25 within 90 days.
To get the $10 bonus, I went into Rakuten and clicked on the 12% Cash Back offer for Jane.com. (Jane.com is an online boutique marketplace that sells reasonably priced women's clothing, home decor, and children's clothing.) I spent just a little over $25 and even though Rakuten says it can take up to a few days to see the cash back offer in your account, I noticed mine shot up to $13.60 right away. (That's the $10 Welcome offer and $3.60 from Jane.com.)
Easy enough!
Now keep in mind, cash back offers vary so I got 12% back from Jane.com, but today I see that I can only earn 1% back from the same site. So check to see what coupons and cash back offers are available from Rakuten each time you shop.
Feeling fairly confident about the ease of the experience, however, I decided to kick the tires on this new way of saving and see if I could combine it with my favorite trick for saving a bundle.
Saved $48.97 the Second Time I Used Rakuten
Like I said above, if savings do not come easy or make a noticeable dent in my purchase price, then I generally do not dedicate the time needed to try new offers or incentives. But before I pay full price at a store like Athleta, I wil certainly see what is available. This is what I pulled off.
Step 1: Started with Rakuten. To make my purchase at Athleta, I first logged into my Rakuten account and saw that Athleta had a 2% Cash Back offer, so I clicked over to Athleta.com from Rakuten.
Step 2: Looked for In-Store Offers to Stack. As soon as I landed on Athleta, the store offered me a coupon for 20% off regular priced merchandise if I added my name to their mailing list. I definitely wanted that discount, so I entered my email address and waited for the coupon to arrive. That took just a few minutes.
Step 3: Bought Discount Gift Cards. While waiting for my coupon to arrive, I looked for discount gift cards at gift card resellers. Because Athleta accepts gift cards from all of the Gap brand stores, I bought the cards that offered the deepest discounts. For a combined $175 worth of Gap brand gift cards ($100 Banana Republic gift card, $50 Gap gift card and another $25 Gap gift card), I paid $148.75–a 15% discount.
NOTE: I also checked for new gift cards on sale, but did not find any for Gap brands at this time. But that is also a great place to check and the discounts are often double-digits. Here's my list of gift card deals.
Without the offers, I would have paid a total of $192.67 (including tax). With these simple steps, however, I paid just $148.75 out of pocket and I get $3.20 back from Rakuten plus I still have a couple of bucks left on my gift card to use at another time.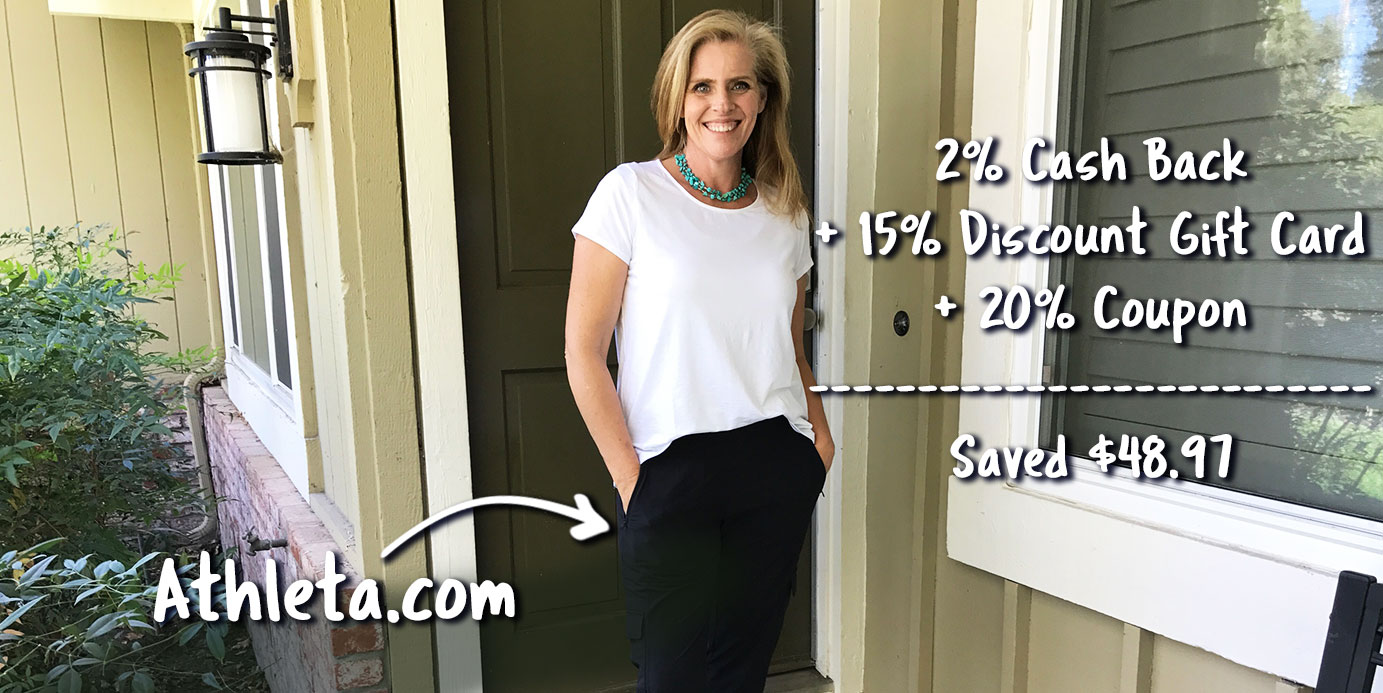 Although Rakuten is a small piece of the savings, I can see that using it frequently could add up to a nice bonus paid out every few months. And I highly suggest downloading the plug-in for your browser. I know that I will sometimes forget to start my shopping trips at Rakuten, but the pop-up reminds me (and allows me to activate) offers when I go to a website that is one of their affiliates.
Plus, Rakuten integrates with my Google Search results to show me what the current offer is and reminds me to activate it. And look! Athleta has a 4% cash back offer now, which is double the one I got.
How to Increase Your Rakuten Payment and Get Paid Faster
Rakuten pays out your cash back savings every three months. (Here's the Rakuten payment schedule.) As long as you have a cash back balance of more than $5 when the payment deadline arrives, you will either be mailed a check or see a deposit made to your PayPal account, based on your payment selection.
NEW PAYOUT OPTION! Recently, Rakuten started a partnership with Blackhawk Network, parent company of Giftcards.com, to add gift cards to the list of payment options.
Why would you select payment via store gift cards when you can get CASH that can be used anywhere? Customers who want to earn a little extra money and want their payment immediately opt for egift cards that are often available at a 10 to 15% bonus and are delivered via email soon after selection is made. If you have a $100 payout coming your way, for example, you can turn that into a $115 gift card to one of your favorite stores or restaurants. Since this payment is also sent electronically, it will be delivered sooner than if you had waited for the traditional payment methods.
How to Select Rakuten Payment with Gift Cards
Currently, the Rakuten website does not have an option to switch your payment from the "big fat check" to a gift card. To make the switch, you have to watch for an email that comes out about a week before the payment deadline. The email will tell you how big your payout will be and how to choose the gift cards you want in lieu of waiting for a check to arrive in the mail or having money go to your PayPal account.
How Rakuten Works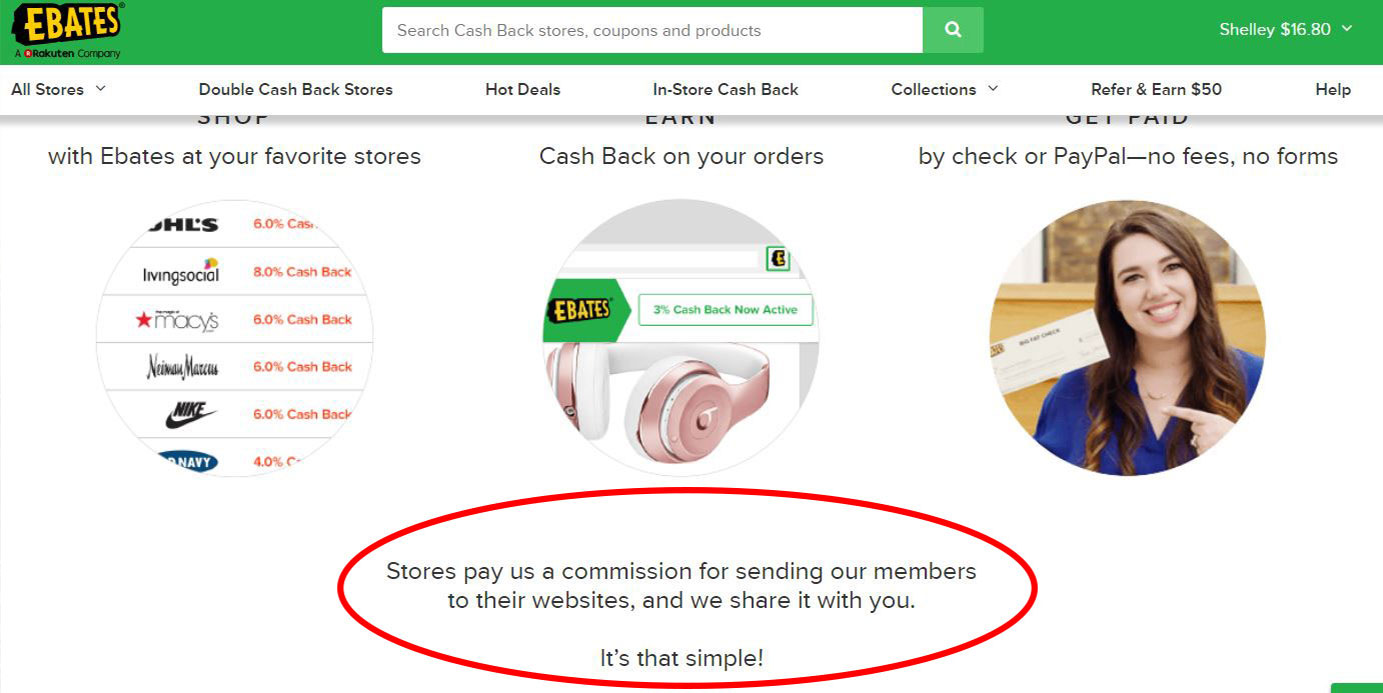 So how does Rakuten make money? Whether you know it or not, whenever you click to a store website through a link from a pop-up ad, a Facebook post, a blog post and so forth, you are potentially going through what is called an "affiliate link." This basically means that the store pays the referring business a commission on whatever you buy during that shopping trip. Rakuten takes that commission and splits it with you instead of keeping it entirely.
Why I Do NOT think Rakuten is a Scam
In researching Rakuten, I found several people had asked the question, "Is Rakuten a scam?" I understand where the question comes from. Though I have not seen the advertisements, apparently there are some Rakuten commercials that suggest people can earn a lot of money–like part-time job type of money–by using the service.
While I think Rakuten offers a fairly simple way to earn a few bucks on each purchase, the money you earn is a percentage of how much you spend. So if you want to earn several hundred dollars, my guess is that you would have to spend a few thousand. Again, I do not have any facts to support this calculation, it is just a guess.
Does Rakuten Work in Stores?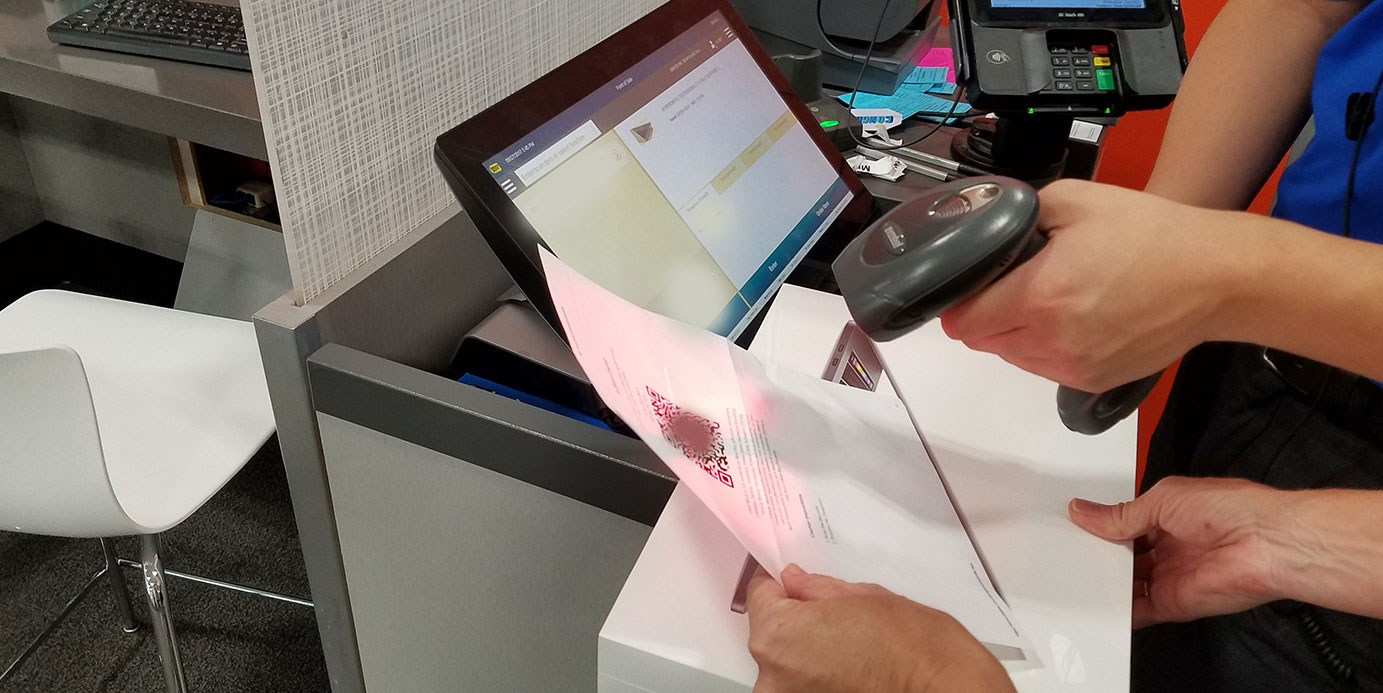 My son and I had a trip planned for Best Buy. Before going to the store, however, I decided to check Rakuten for cash back offers and coupons we could use. I did not find an applicable coupon for our needs, but did see the cash back offer of 1%. When I clicked on the link, I received a printable coupon to take to the store.
Though I understand that I did not really need to have the paper with me at the store, having it made me feel better. According to the Rakuten website, all you have to do is link a debit or credit card to your account. When you get to the store, pull up the Rakuten app and "start" a shopping trip. As long as you pay with the same debit or credit card linked to your account (and select "credit" at the time of payment), the cash back offer will go into your Rakuten account.
Stay Tuned for an Update on My Rakuten Payment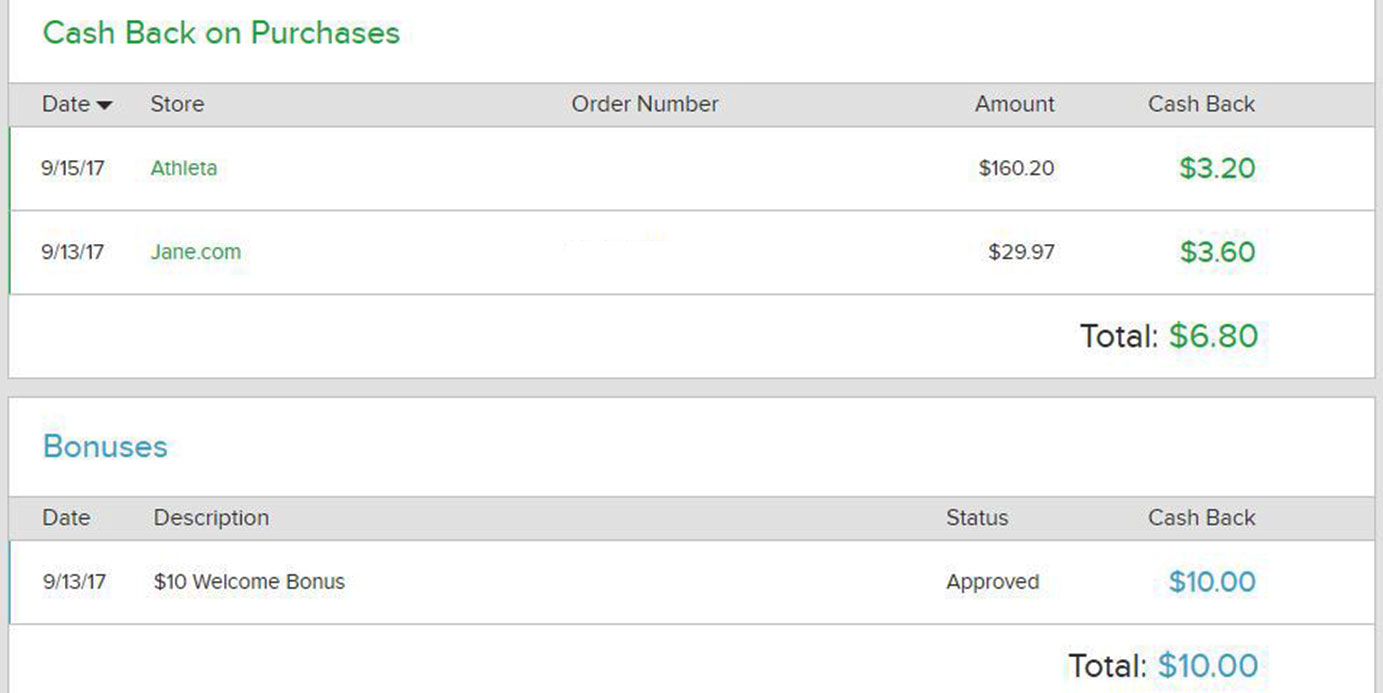 At this writing, the Best Buy in-store cash back had not posted to my Rakuten account, but the online shopping trips were credited quickly. It is definitely nice to see the "big fat check" payout grow as you spend money on the things you are already planning to buy. In fact, seeing this balance grow caused me to buy a pair of reading glasses sooner than I had planned because I saw the cash back offer to EyeBuyDirect.com had gone up to 5% which is higher than it had been the first time I checked it.
So When Do I Get My Money?
Since the next Rakuten payment is scheduled for mid-November, I am expecting to receive an email towards the end of October with my payment options. When I receive that email, I will update this post with information on which gift cards are available and how big the bonus will be.
Though I do love cash, and PayPal is super easy to use, I will be looking at the gift cards available to see if there is a bonus offer worth taking. If I see a good bonus offer on a gift card that I know I will use, then I will most likely go for it. In the meantime, I will keep shopping online and looking for opportunities to increase my cash back payment through Rakuten offers.

One Last Tip! Install the Rakuten button on your browser. With the Rakuten Cash Back Button installed, applicable offers pop up whenever I land on a site that is affiliated with Rakuten . So I can take advantage of deals without actively starting a shopping trip through Rakuten. When I land on a website that has an offer, the Rakuten button pops up and reminds me to use it. Super easy.
What experience do you have with Rakuten? Would you consider opting for a gift card instead of a check if you could get more money and get your payment faster? I am interested to know. Leave a comment below or reach out to me at @GCGirlfriend on Twitter. I would love to talk to someone who has more Rakuten experience than I do!
Happy Gift Carding!
~Shelley Hunter, Gift Card Girlfriend