Ever received an employee reward that turned out to be a morale-buster instead of a morale-booster? Great suggestions for employee gift cards that work every time.
photo credit: For the employee of the month via photopin
(license)
Employee Rewards Gone Wrong
My friend once received a pair of Prada Sunglasses as an employee reward for completing a project. She loves Prada, so you'd think she'd appreciate the gift. But every other woman on the team received the same pair of specs. "Twinners are winners" in elementary school, not in the office. Thanks to this oversight, the company's well-intentioned morale booster turned into a poorly-received morale buster. When employee rewards go right, the positive buzz in the office can last for days. When employee rewards go wrong, the vibe can last much longer…as is evidenced by the fact that my friend and her peers still talk about the gaffe. Another friend told me that she'd ordered a camera from the employee rewards catalog at her office after the completion of a successful endeavor. But when the camera didn't work very well, she was disappointed in the camera and in her employer for offering such undependable prizes. ("So much for the thank you!" she said)
How Small Businesses are Affected by the COVID-19 Pandemic:
Can We (Should We) Buy Gift Cards to Support Small Businesses During Disaster?
Why Not Give Cash?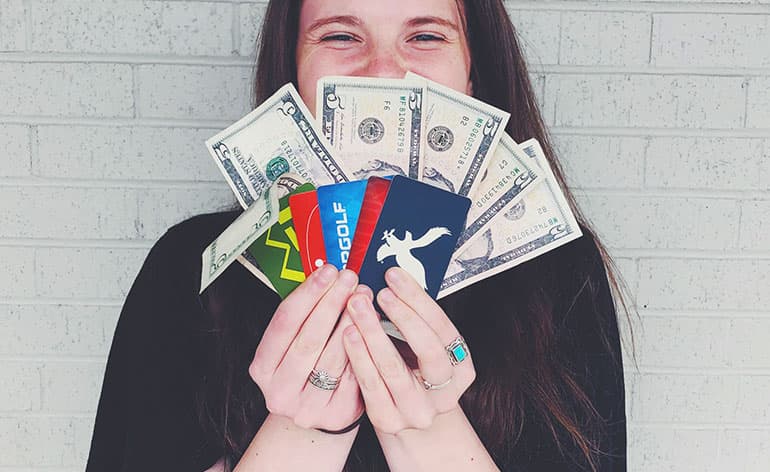 So why not just give cash? While employees often prefer a bonus check to the paperweights, plaques, and "attaboy!" trinkets they've historically been given, writing checks actually costs a company more money than the dollar value that is given. Sources estimate the average cost for a company to issue a check could be up to 25 dollars when you add in the time spent, fees and materials required to produce a check, get it authorized, and account for stop payments, reconciliation and reissuing. When you compare the cost of giving cash to the ability to quickly buy and expense a reward product such as sunglasses, trophies and even gift cards (all typically purchased at a discount), a company can save money by not giving cash for rewards.
When employee rewards go right, the positive buzz in the office can last for days. When employee rewards go wrong, the vibe can last much longer.
The cost to issue a prepaid card is roughly one-third the cost of issuing a check. Since gift cards can be used to buy other products and services, many employees will accept gift cards as the next best thing to receiving a check. Employers are willing to go that route as well because reward cards make people happy and the company is able to give employees spending cash without actually cutting checks. There are other benefits to giving gift cards instead of cash such as the following:
Brand Messaging.Bank-issued gift cards like our Visa® prepaid card can be branded with a company logo, project or even a picture of the staff. That's a great way to recognize contributions with a flexible reward and still give the recipients something branded to keep.
Quick. Employers can pick up store or retail brand gift cards quickly by visiting a grocery store or the actual merchant. To order gift cards in bulk, there are a variety of options as well–all faster than cutting a check.
Touchpoints. When a reward card is given to someone outside of the company, the recipient gets many opportunities to interact with the business that issued the card. For example, the recipient may need to register the gift card on a website, check the card balance and carry the card (bearing the business logo) in their wallet. These are all touchpoints between the customer and the company–things you can't get with simple refund checks or branded tradeshow-type merchandise.
Recoverable. If the company orders 1000 branded beach towels, but only gives away 800 to customers at the tradeshow, then 200 beach towels essentially go to waste. With gift cards, depending on the program selected, the company may be able to recover money spent on gift cards that never got activated.
Whether giving the reward internally or externally to customers, gift cards offer several benefits over checks and even more benefits over branded merchandise. Since the cost to issue a card is less than a check and can be equivalent to the tchotchkes, it just makes sense to give gift cards as rewards so the recipient can buy something he or she wants while still saving the company money.
Great Ways to Reward Employees with Gift Cards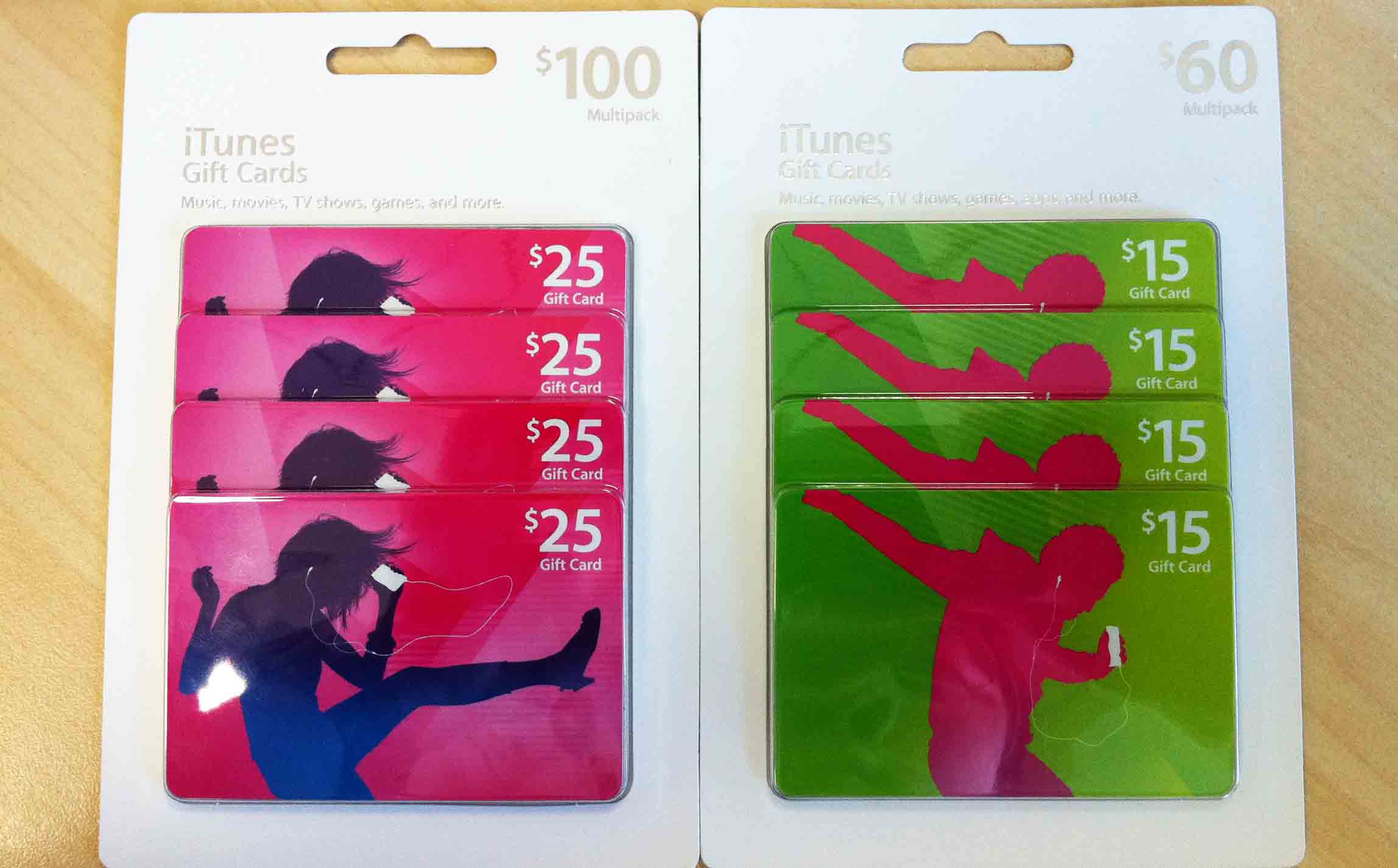 photo credit: Apple Tax Receipts via photopin
(license)
Not only are gift cards great for end-of-project rewards, but they can be used to lift spirits at any time. Below are a few simple ways I've seen gift cards have a positive effect on employees:
Impromptu Pat on the Back. A manager at my husband's company keeps a stack of gift cards in her office so she can offer impromptu rewards for a job well done, a kind deed, extra hours put into a project, and so forth. She says that giving cash might appear tacky and it's easier for her to expense gift cards than to cut checks.
Holiday Thank You. Another manager at my husband's office sent him a live lobster (no joke) that had to be cooked right away. We weren't planning to eat (shell, cook, or clean) lobster that night, but suddenly we had no choice. The gesture was nice, however, the holiday gift card he received from an associate a few days later was far more convenient and we were able to use it for a relaxing dinner with the family.
Employee Catalog. My girlfriend received 2000 "points" to spend in an employee rewards catalog. Rather than order merchandise, she ordered gift cards to her favorite department store to buy clothes for herself and bought a few gift cards to restaurants that she gave to friends and family for Christmas. Having gift cards as an option allows employees to buy the reward they want, at a store other than the catalog.
Employee Christmas. My brother received 800 points to spend in a rewards catalog as well. He exchanged all of his points for gift cards to a single discount department store. Then he and his wife did all of their Christmas shopping at that store, effectively eliminating their holiday expenses for the year.
Small Payment. When a friend of mine invited my kids as well as several other families to help shoot a commercial, she arrived with a 50 dollar gift card for every person who participated. We had so much fun, the kids would have done it for free. But the gift card goodwill lasted for weeks as my kids thoroughly enjoyed having a "card" in their wallet to spend however they wanted.
Anniversary. At Giftcards.com, employees receive a gift card when they hit significant anniversary dates. I just received a local gift card for my one year anniversary that I'm planning to use to treat my family to dinner. Having me work full-time has been a big adjustment for everybody. They all need to be part of the anniversary celebration.
There's also a new way for small business owners to thank employees. It's called CardNow.
Employee Gift Card Suggestions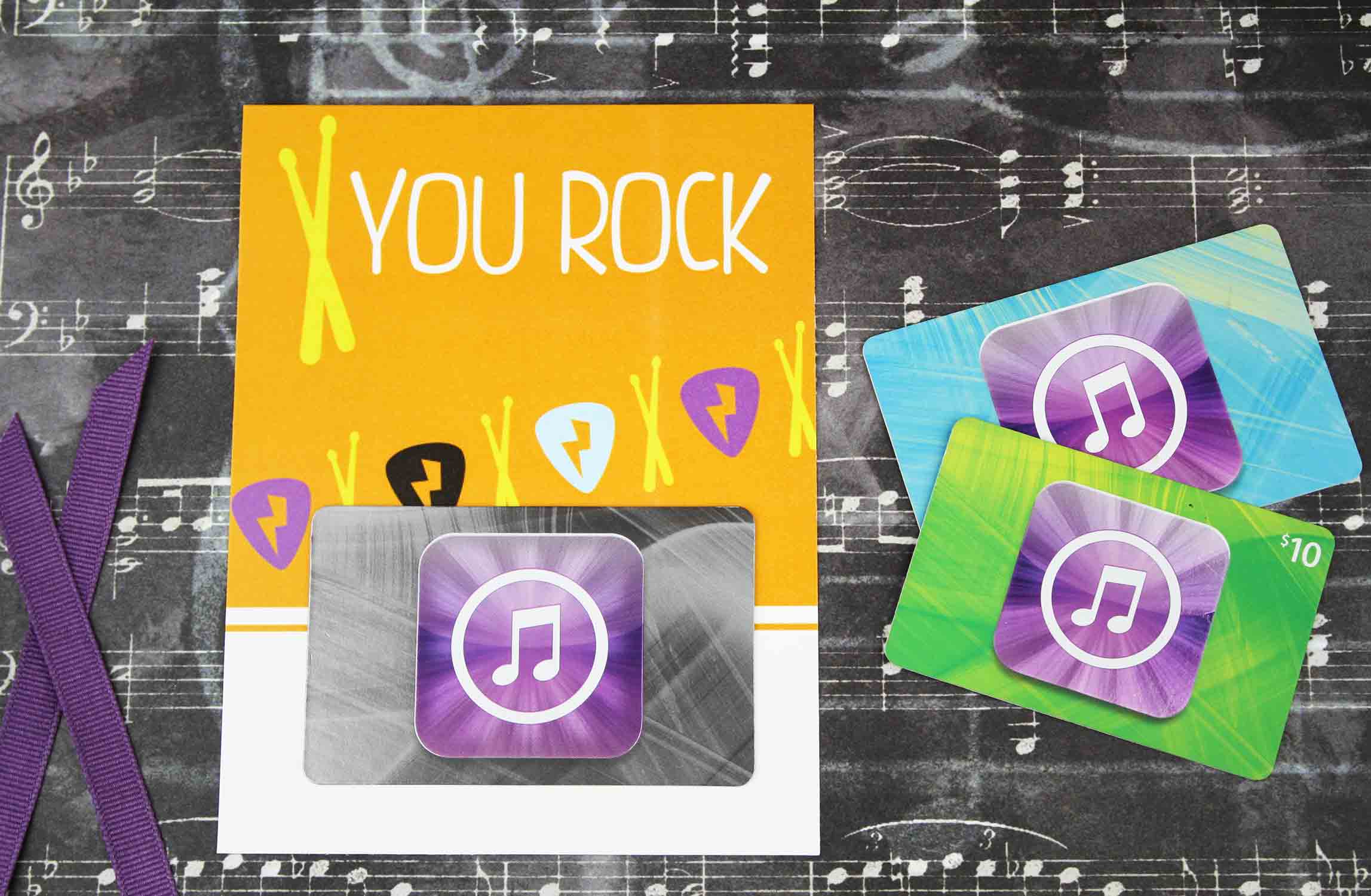 I think one of the reasons employers like to give trophies and plaques is because they want to give employees a way to remember the gesture. Management wants us to look at the paperweight on our desk and feel proud of the accomplishment that earned it. But I think employee gift cards can be just as effective and a little more satisfying. Below are a few suggestions I have for delivering an employee gift card in a way that can still be memorable:
Family Time. We work hard for the money–sometimes at the expense of seeing our families. A gift card that promotes family togetherness can make up for extra time spent at the office. Treat employees with a gift card to an amusement park, the ball game, or even just the movies. Throw in an extra day off to use the gift card and you'll really create something special.
Dressed for Success. I remember when my former company implemented, "Casual Friday." Along with permission to dress more comfortably came a list of things we could and couldn't wear. What a great time that would have been to give everyone in the office a gift card to a work-appropriate clothing store.
Hit the Numbers. With performance goals and metrics all around us, reward employees by hitting their numbers with the actual numbers. 100 dollar gift cards for 100 percent of quota or 100 percent attendance.
Play on Words. The simple play on words works every time. Tell employees, "You rock!" with a music gift card, "We appreciate your sweet way with customers" with a candy gift card, "You raise us up!" with a gift card to the bakery, and "Working with you is a piece of cake" with a gift card to the dessert shop. In lieu of retail brand gift cards, you could put that same imagery and a custom message on a personalized Visa gift card.
While I'm partial to gift cards for every occasion, I think they are especially fitting in the workplace. And from conversations I've had with other people, I'd say that I'm not alone in my thinking. I have literally never met anyone who prefers to get anything other than cash, time off, or gift cards as a reward for a job well done.
Happy Gift Carding!
~Shelley Hunter, Gift Card Girlfriend