If you love to craft and you love gift cards, these DIY gift card holders are perfect for you (and the people you give them to!)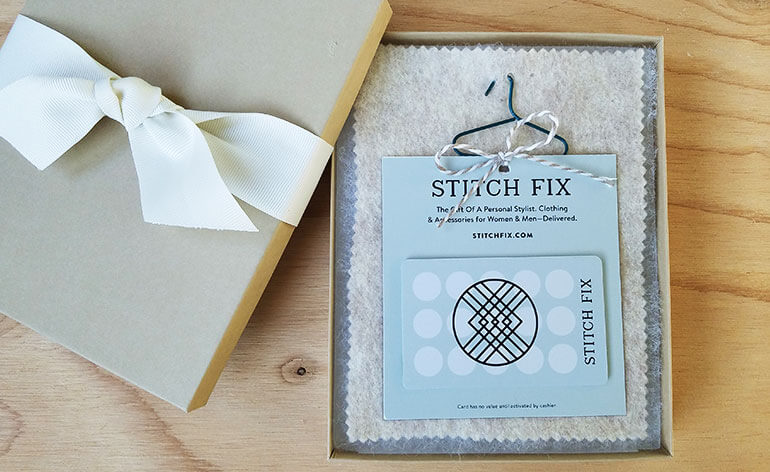 p
Are you a DIY Crafter?
Several years ago, I went on a DIY gift-making binge. Working full-time, but single and home alone on the weekends, I threw myself into the then-trendy world of making homemade soaps, candles, bath salts, body oils and more. As a newbie to the art, things didn't go so well. Nonetheless, I'm a little embarrassed to say, I still delivered the best of the bunch as gifts. (No turning back when you've spent a fair amount of time and money on such treasures!)
Homemade gifts can be tricky. You want to deliver something that is both fun and useful to the recipient, but sometimes serious crafting skills are required. That won't be the case with the gift card holders below because the gift card is the gift. The holder is just a bonus. So, if you're a serious crafter who can throw down the glue dots without having them roll onto each other, then enjoy the five fancy gift card holders below. If you're not so good at crafts, give them your best shot. Then, fill the holders with department store or restaurant gift cards or other gift cards you buy that the recipients can enjoy, regardless of the quality of your handiwork.

Embellished Gift Card Envelopes
These unique handmade gift card envelopes will make recipients want to grab confetti and celebrate! Maybe with a shopping spree, a night out to dinner or a hearty sub (depending on the gift card found inside, of course). With this tutorial, you can create this, and other embellished envelope designs. (How cute is that washi tape?!)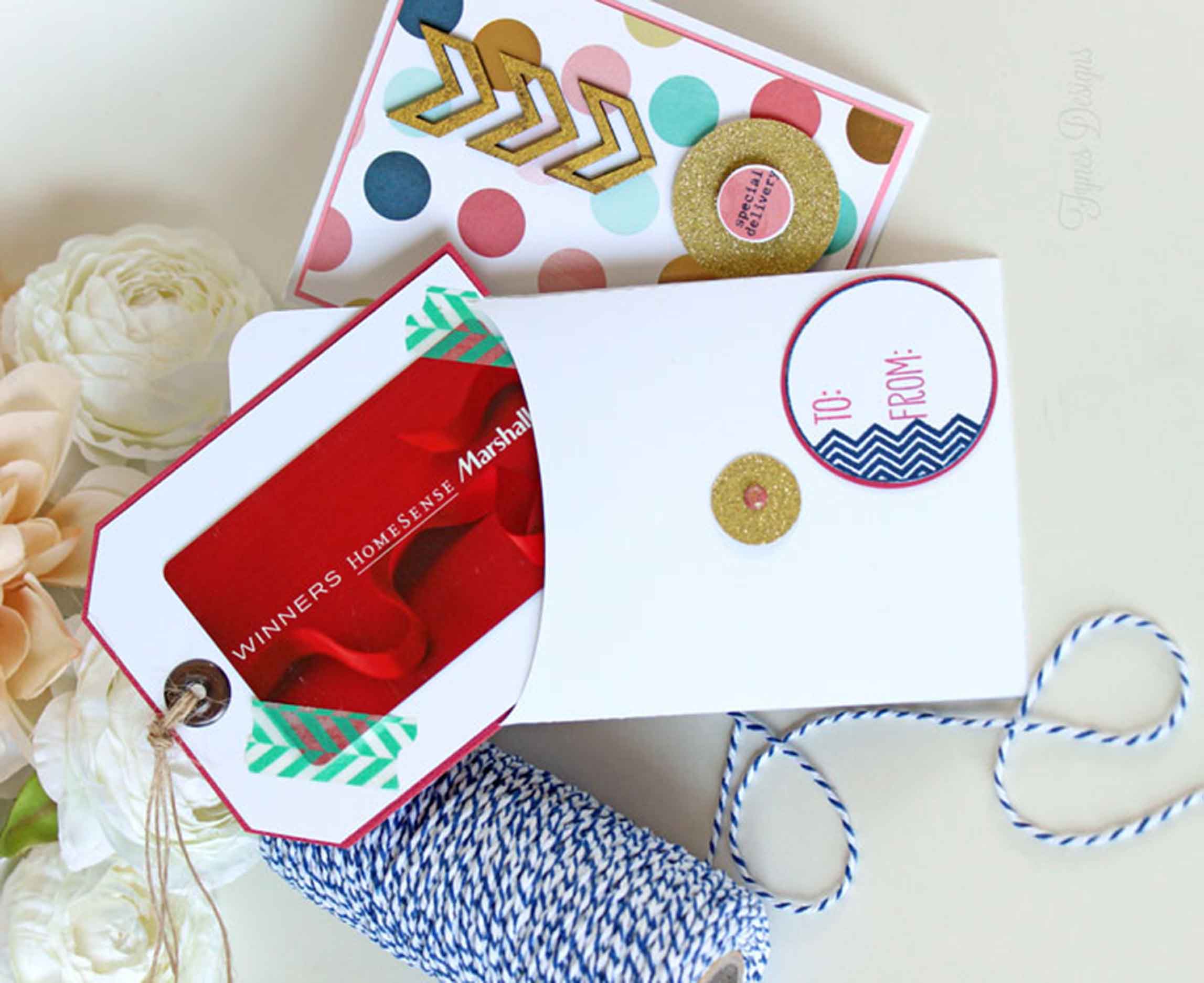 Image Credit: Fynes Designs

Embroidery Hoop Holder
This embroidery hoop holder is one-of-a-kind and awesome. When the gift card is used, hang the hoop on the wall as a decoration or as an adorable picture holder. A craft store gift card would be the perfect complement. If your recipient isn't into the arts, add a different type of creativity by adding your own photo to a personalized Visa® gift card. Now that's being crafty.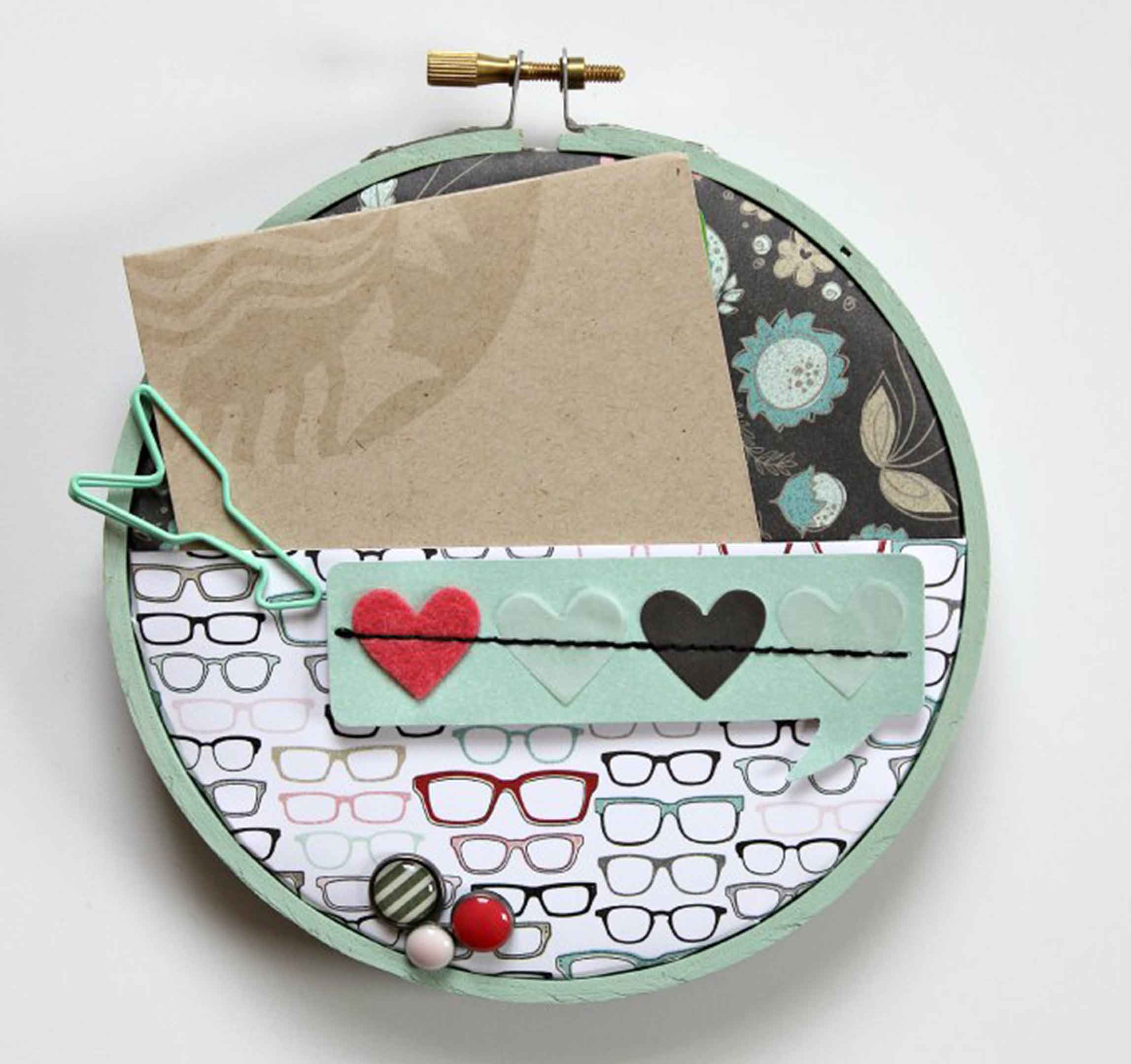 Image Credit: The Casual Craftlete

Floral Gift Card Tag
These homemade flower holders are super simple yet extremely sweet. The tags make great add-ons to small gifts such as baked goods, jewelry or canvas paintings. Insert a gift card to the recipient's favorite local restaurant or store inside of the tag, and your gift is ready to go.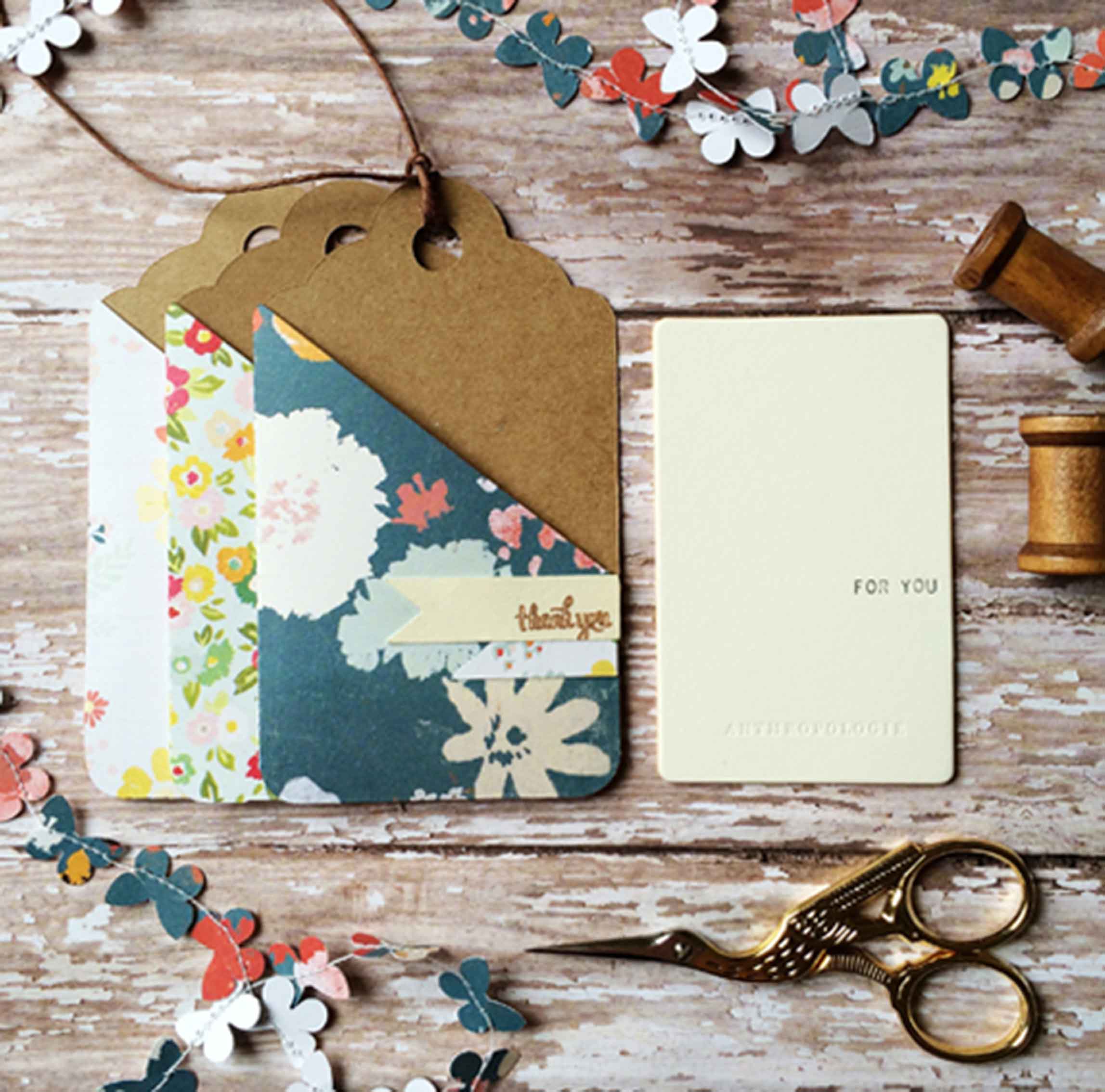 Image Credit: Silhouette America

Mustache Card Holder
We "mustache" you to create one of these gift card holders next time you give someone a gift card. It is perfect for any type of celebration, big or small.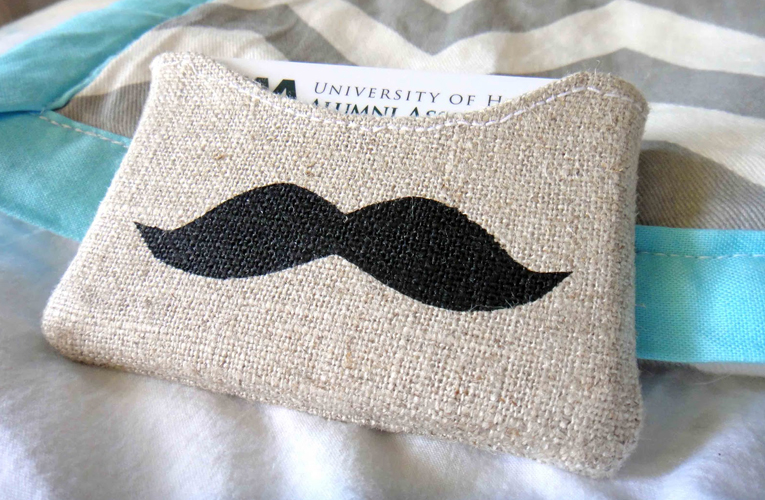 Image Credit: My Mind's Eye

Hooray Greeting Card
Normally the gift card goes into a greeting card and then the greeting card goes into the envelope, but that is not the case this time. Everything is reversed. It's enough to make the recipient shout "Hooray!" when he or she sees what's inside. If embellishments are your game and surprises are your style, then this party-in-a-pocket is perfect for you.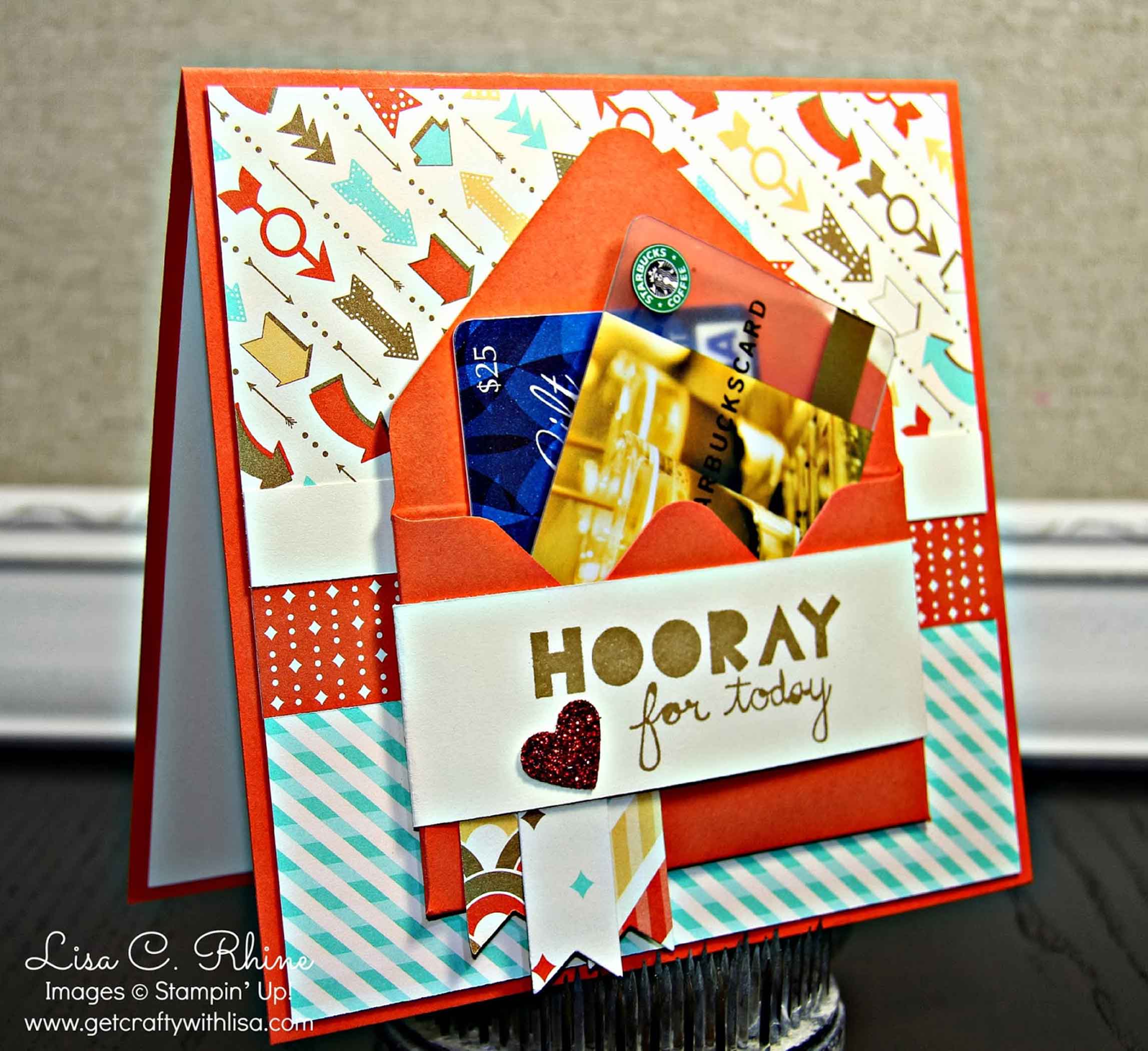 Image Credit: Get Crafty With Lisa
No matter which holder you choose and how well the crafting turns out, the end product will be both fun and useful. Remember to save on supplies when making your crafts with our discount Michael's gift cards. You might even save enough money to put a little extra on the gift cards you buy.
Find other sewn gift card carriers and paper embellished carriers when you follow Gift Card Girlfriend on Pinterest.
Happy Gift Carding!
~Shelley Hunter, Gift Card Girlfriend