Before you give a restaurant gift card to a foodie, pick up a little something to go with it for under $5.
Restaurant gift cards are some of the most popular gift cards to give. I guess it's because everyone has to eat and many people have a favorite place or two that they like to dine. As a busy mom, I appreciate any gift card that feeds the family so I don't have to. Before you get that foodie gift card, however, remember that one of my rules for making gift cards more personal is to present the gift card with a little something extra. The small gift gives the recipient something to open and enjoy in the moment, plus a gift card for a future indulgence. To go with that theme, below are five foodie gifts you can give for under five dollars to go along with a gift card to a restaurant.

Burger Ring for Burger King
If the birthday girl loves a good burger, then get her a ring to drool over and pair it with a gift card to her favorite burger joint. When you go to the restaurant to pick up the gift card, ask for a clean burger box or container. You can slip both the ring and the gift card inside.
Buy it at
Mouse Kitten Kawaii Jewelry on Etsy
.

Chocolate Calculator
Finally, a bar of chocolate you can count on to save you calories. This novelty chocolate calculator would be the perfect fit for a gift card to a candy shop or a local chocolatier. You could even tuck a dessert shop gift card inside this little box for one sweet treat.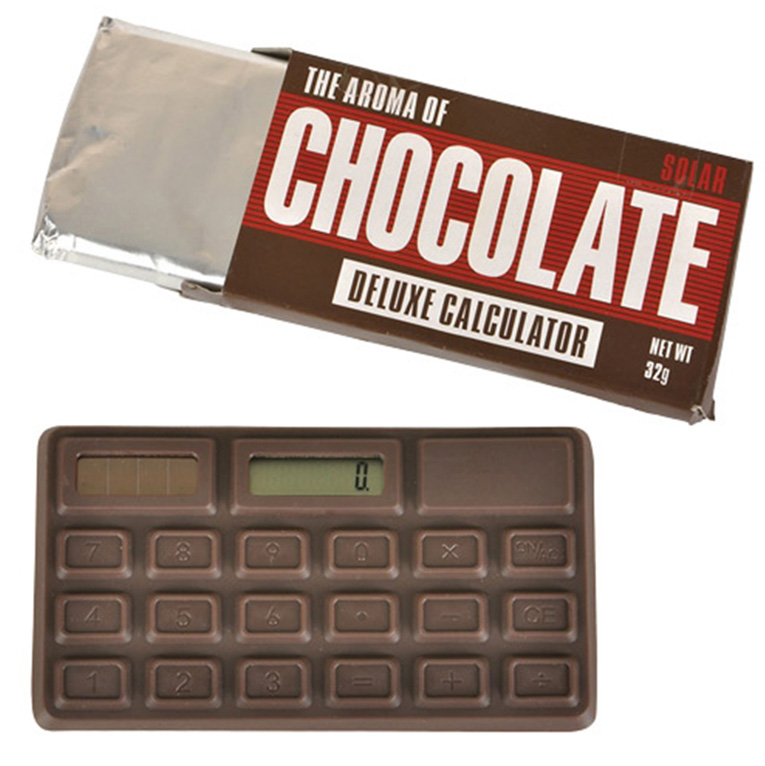 Buy it at Office Playground.

Cookie Soap
It's not very often that you can rub your hands in a chocolate chip cookie and come out squeaky clean, but that's what will happen with this cookie soap. Deliver a grocery store gift card or an ice cream store gift card in a soap dish filled with these edible-looking sud makers.
Buy it at
Soapopotamus on Etsy
.

Foodie Quote
This inexpensive printable is the perfect match for nearly any restaurant gift card, but I think it would be particularly fitting for an Italian place or other eatery where friends and family gather 'round to eat up. Print it, frame it, throw a bow on it and present this foodie quote with a gift card any foodie would love.
Buy it at
Pretty Plain Janes on Etsy
.

Peanut Butter Balm
Haven't had the taste of a PB&J sandwich on your lips in a while? This gift changes all of that, but without the calories and without asking mom to cut the crust off. Deliver a cellophane bag full of peanut butter balm along with a gift card to a local deli. Food lovers' taste in sandwiches may have grown up, but I'm guessing there's still a place for a mouthful of the old homemade peanut butter sammy.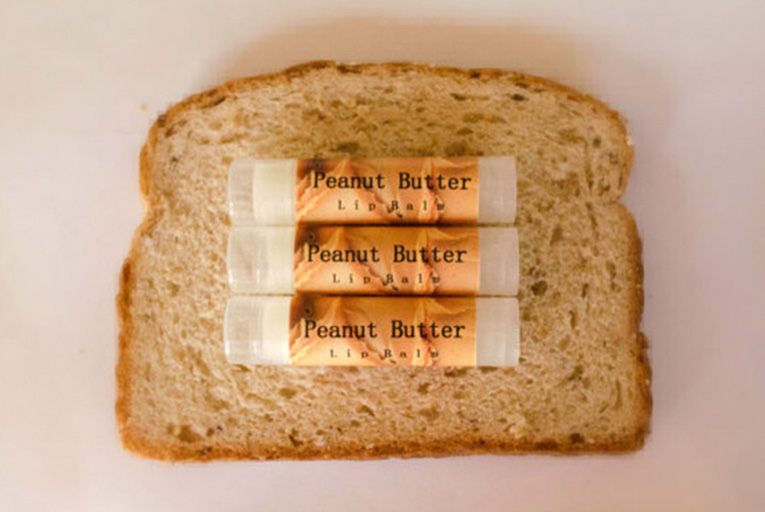 Buy it at
A Breath of French Air on Etsy
.
All this talk about eating is making me hungry. Before I go grab a snack, however, I want to remind you that we sell an abundance of discount restaurant gift cards. Buy them for gifts or stick them in your own wallet to save on the places you love to eat. At savings of anywhere from 7 to 25 percent off, you may be able to afford an extra appetizer or dessert the next time you go out. Yum!
Happy Gift Carding!
~Shelley Hunter, Gift Card Girlfriend