Free printable Easter gift card holders or money holders, plus ideas for making the presentation more personal.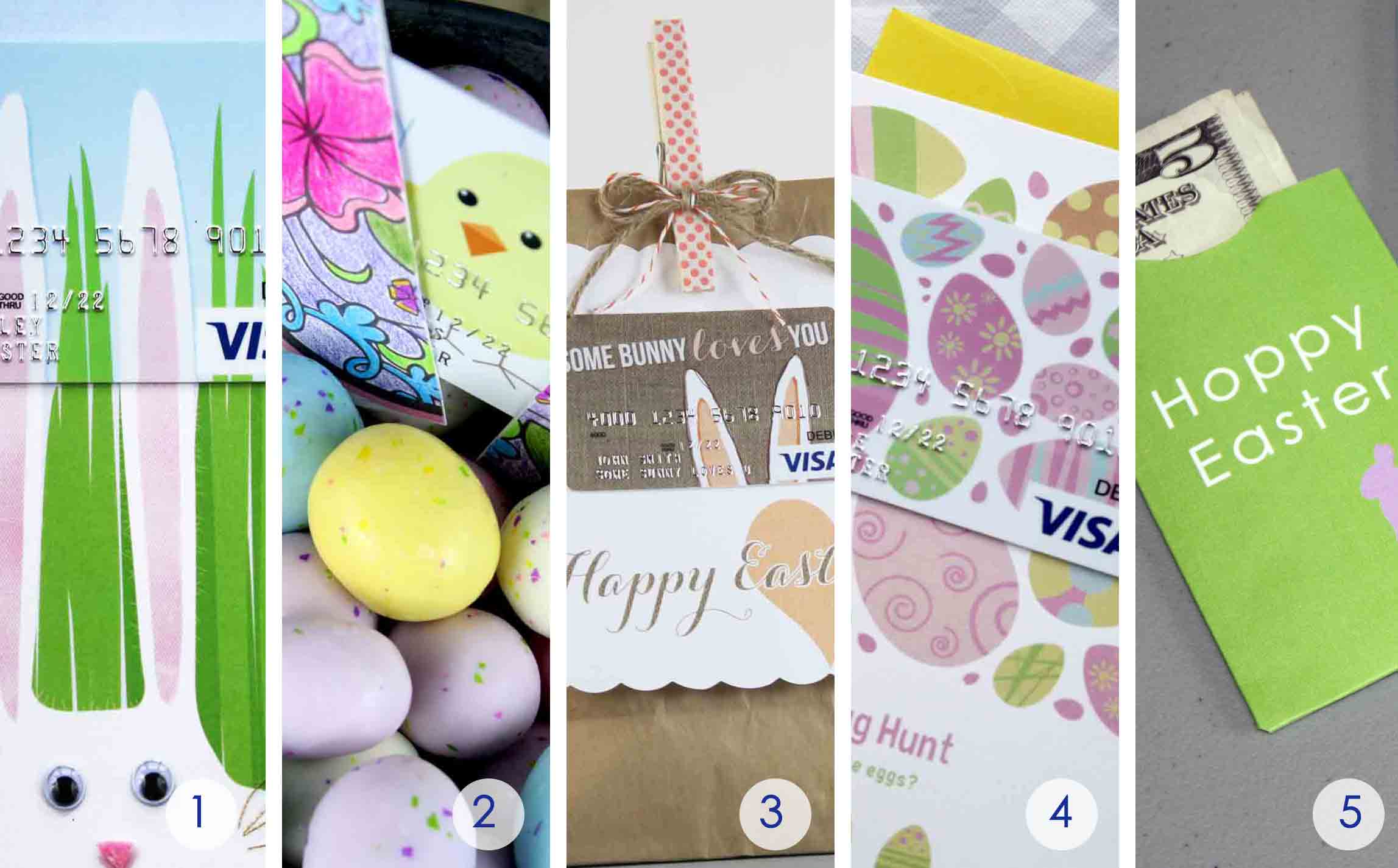 When the Easter Bunny fills my kids' Easter baskets each year, the bounty is pretty simple. Each basket starts with a base of green fabric or shredded green paper. Then there has to be a chocolate Easter bunny followed by jelly bean eggs, chocolate eggs and other candies. Sometimes Easter clothes are part of the presentation, other times we shop for Sunday clothes ahead of time. Now that my kids are getting older, they also appreciate a little bunny dropping in the form of a couple of bucks or a gift card. If you're planning to give money, gift cards or printed egift cards for Easter, below you'll find five printable Easter gift card holders that can be used to hold all three.
1. "Hoppy" Easter
The bunny ears on this gift card line up perfectly with the "wittle wabbit" on the flat gift card holder. With the folded holder, you can also insert cash or a printed egift card. (Here's a list of egift cards that can be printed at home.) Whether you give cash, a printed egift card or a traditional plastic gift card, putting the gift inside this free holder is the perfect way to wish someone a "Hoppy Easter."
Download free printable: Hoppy Easter card.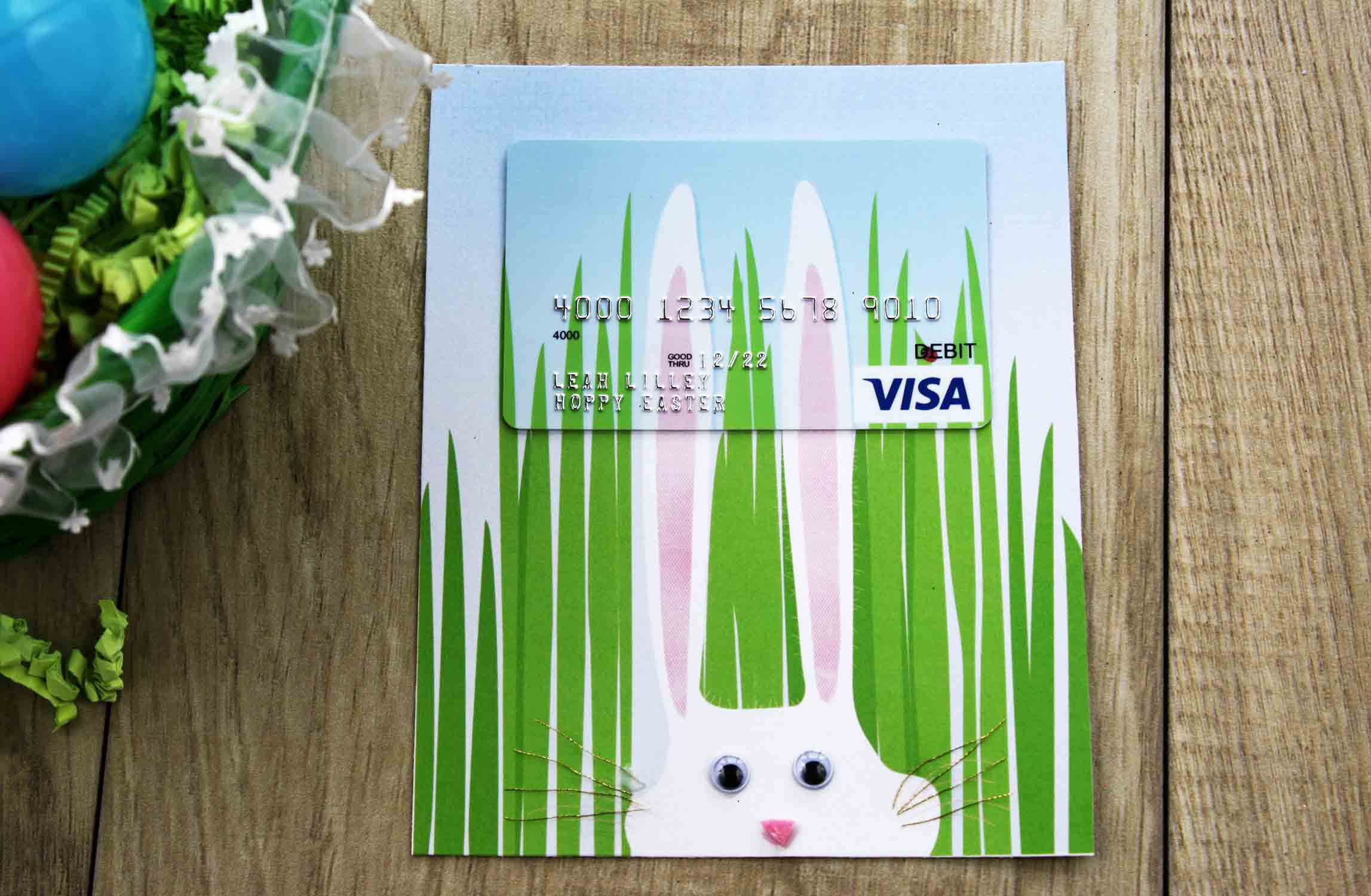 2. Crack the Egg
Think of this printable as adult coloring meets Easter basket! Before asking our designers to tackle this gift card hidden inside an egg, I studied a bunch of different styles in order to pick one that would be easy to make and fun to give. I think we nailed it. With a couple of folds and a swipe of the glue stick, you've got an egg that can be cracked to reveal a gift card or a few dollar bills. I'm making one for each of my kids this Easter.
Download free printable: crack the egg card.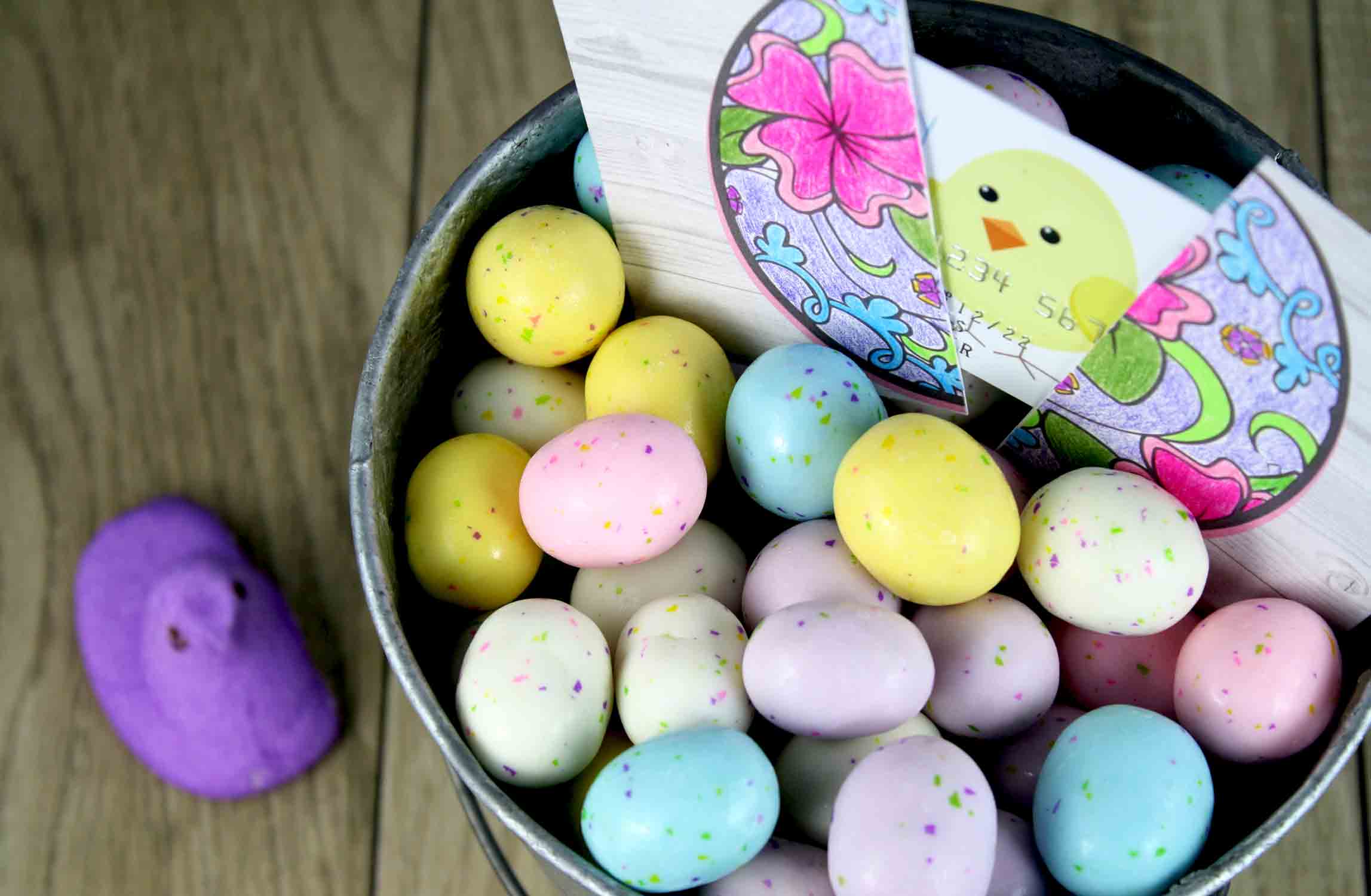 3. Burlap Bunny
My step-daughter is obsessed with burlap. She's not alone. In my day, this fabric mostly had a course finish perfect for potato sacks and sandbags, but certainly nothing a designer would use. Now burlap is available in a variety of textures and is one of the trendier wedding looks of the season. For this Easter printable, burlap meets bunny and the combination is adorable.
Download free printable: Burlap Bunny card.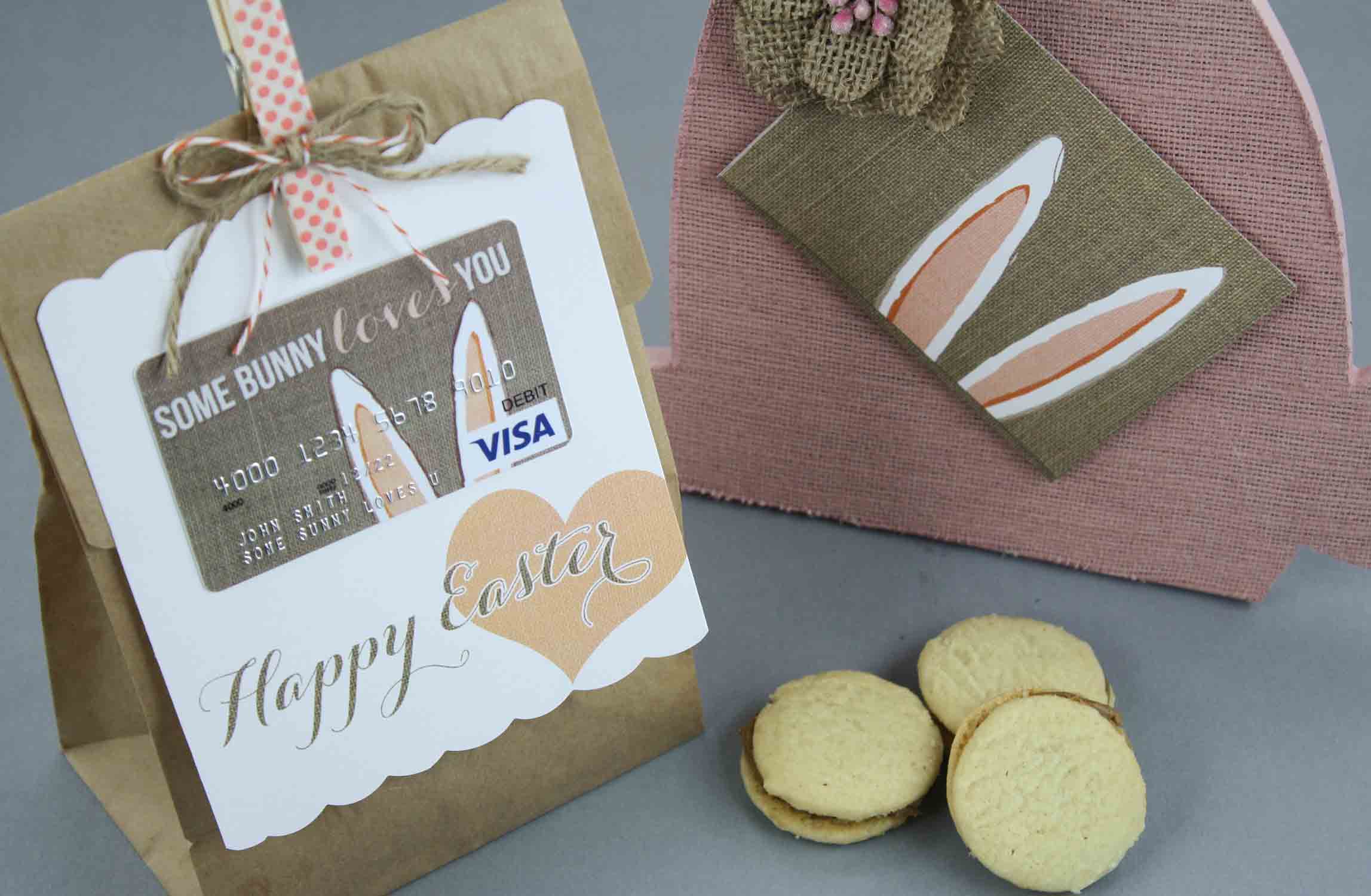 4. Easter Egg Hunt
What's Easter without an Easter Egg Hunt? By attaching the matching gift card, this holder turns into a gift as well as an activity. Now the recipient has something to do while waiting for an opportunity to spend the gift card! Start looking for eggs!
Download free printable: Easter egg hunt card.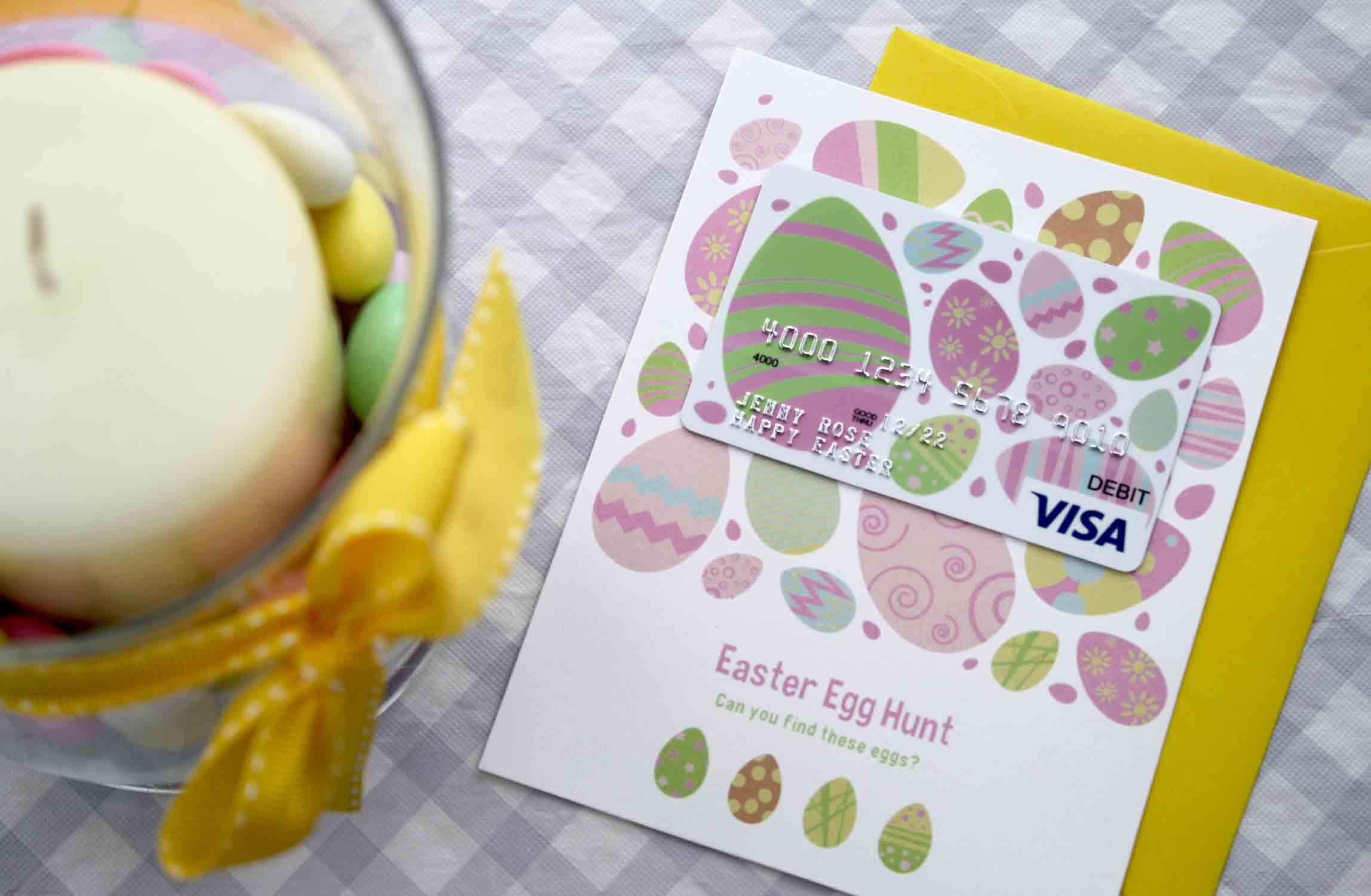 5. Easter Money Pockets
This is another throwback gift card printable from the early days of Gift Card Girlfriend. It's still one of my favorites. The download isn't fancy like the new ones, but you still get three great Easter pockets to print, cut, fold and glue. The other reason I like this download is because you can use it as a template to make your own Easter money holders. Cut the pocket, place it on a piece of scrapbook paper and trace around it to make your own design. Fun and easy.
Download free printable: Easter Money pockets.
If you don't find a printable Easter gift card holder you want in this list, comb through the hundreds of free prints on Gift Card Girlfriend on Pinterest boards. There are tons of Easter printables, crafts, greeting cards and more. Let me know what you find or tag me in a post at @GCGirlfriend on Twitter.
Happy Easter and Happy Gift Carding!
~Shelley Hunter, Gift Card Girlfriend