Shelley Hunter, Gift Card Girlfriend, shares her journey to becoming your consumer guide to gift cards. Celebrate with the PROMO CODE below.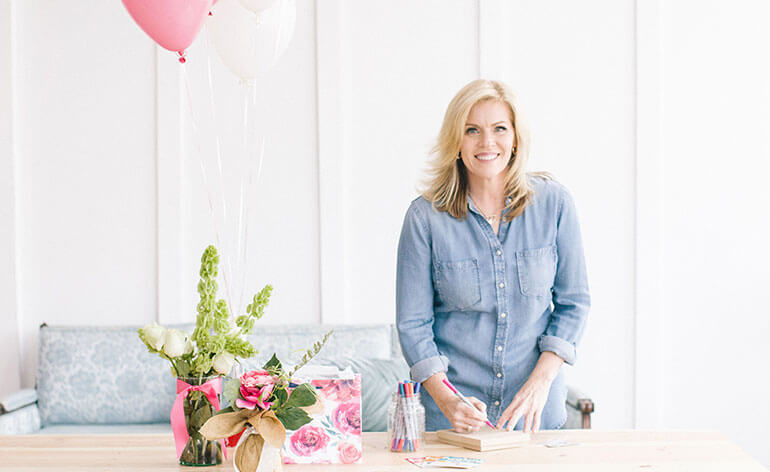 Promo Code: GCG10YEARS
Promo code GCG10YEARS is valid for Free Standard ($1.99) USPS Shipping on up to three (3) physical gift cards. This promotion does not include Giftcards.com for Business Visa Reward Cards. Promo code GCG10YEARS is valid 11/01/2019 12:01am EDT – 11/15/2019 11:59pm EDT. We may limit the number or dollar value of cards a customer may purchase. Promotion cannot be combined with any other promotion or offer. No adjustments for prior purchases.
Max discount amount is $5.97
The Journey to Becoming Gift Card Girlfriend
This month marks the 10th year that I've been helping people use gift cards. And while I have plans and dreams for the next 10 years, I want to take this moment to reflect on the journey instead. Above is a promo code to celebrate and below a brief recap of how (and why) I created Gift Card Girlfriend.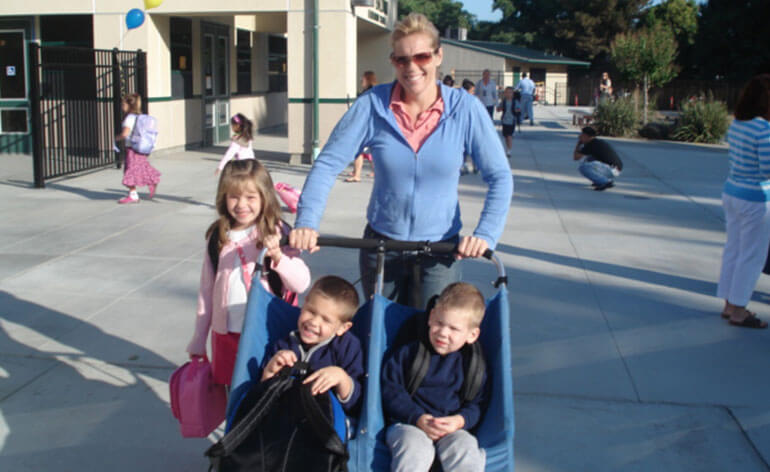 After working as a programmer for 10+ years, I had intended to go back to the office shortly after having my first child. I changed my mind before the epidural wore off.
For the next decade, I programmed, invented a baby product, started a few businesses, took an online writing course and worked freelance for just about anybody who would accommodate my work-at-home schedule. I even (no kidding) designed teddy bears.
My kids were my co-workers. We worked at the kitchen table, took frequent "product research" trips and "Slurpee Tuesday" was born. Those days were HARD. I had ample opportunities to ditch the plan and go back to an office. I had to choose to be a stay-at-home mom. Every. Single. Day.
(Momming is hard…no matter how you do it.)
Solving the Gift Card Problem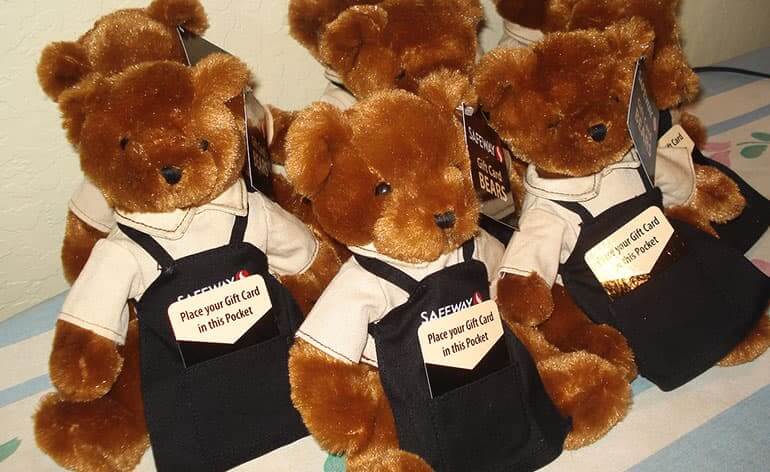 While working for a toy company, gift cards started to be a thing.
I loved receiving gift cards, but felt awkward giving one.
After years of scraping price tags off of presents to ensure recipients didn't know how much we'd spent, we put plastic in a greeting card and wrote the dollar amount inside. Awkward.
I designed some teddy bear gift card holders in an attempt to solve this problem. It didn't.
Making the gift "bigger" didn't make the gift card feel more personal.
Becoming an Everyday Expert on Gift Cards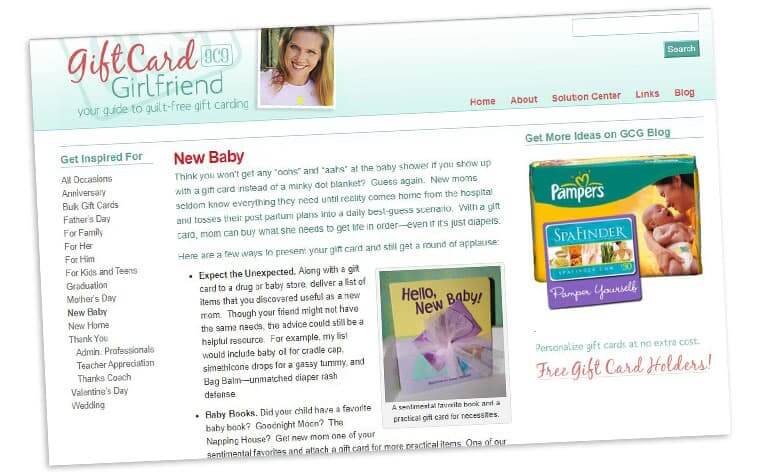 The CEO of an innovation company asked me to help write a book on how people used blogs, the Internet and social media to become everyday experts. While writing the book, I felt inspired to apply the model to gift cards.
I set a goal to become an everyday expert on gift cards as soon as my youngest went to Kindergarten.
I talked my little sister (who owed me for years of taking her to Longs Drugs to buy candy) into helping me. In November of 2009, we launched www.GiftCardGirlfriend.com to share ideas on how to make gift cards feel more personal.
In 2013, Giftcards.com acquired the site and hired me to continue as the Gift Card Girlfriend…and the rest is gift card history.
What has Changed?
Nothing has changed.
I still love gift cards and I still work from home.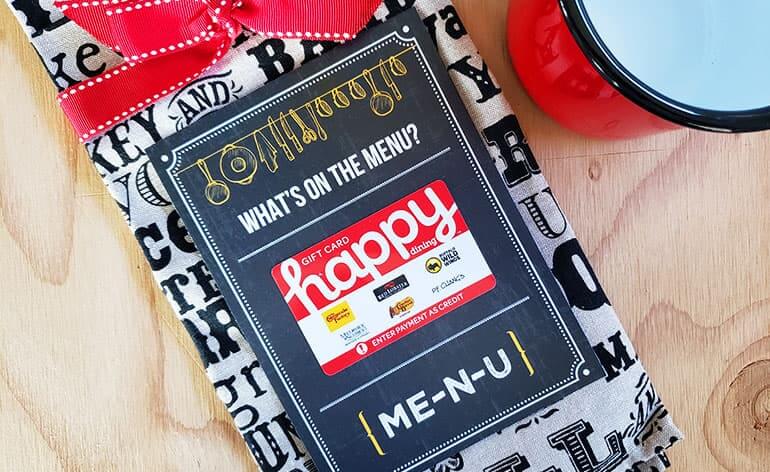 Everything has changed.
I work for the largest gift card supplier in the world, am part of a talented team and help millions of consumers have a better experience with gift cards. I no longer buy Slurpees to keep the kids quiet when I'm on a call.
We have been blessed.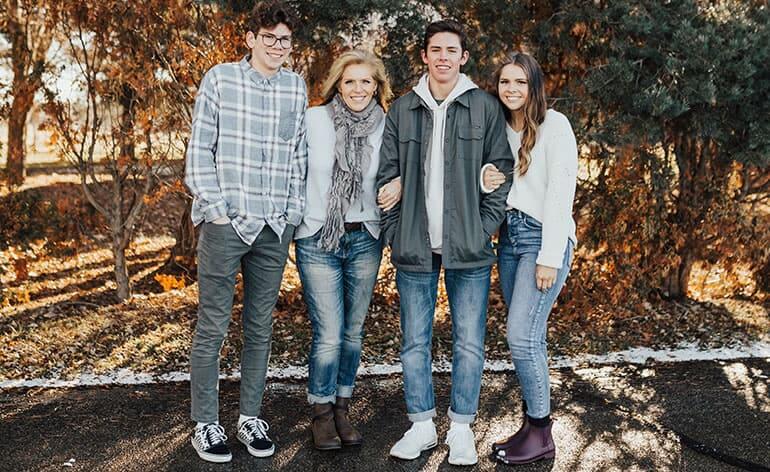 Here's to another 10 years!
Do you have Gift Card Questions?
Do you have questions about gift cards? Leave me a note in the comments below, on Twitter (@GCGirlfriend) or on Instagram (@Gift.Card.Girlfriend). I would love to help you.
Happy Gift Carding!
~Shelley Hunter, Gift Card Girlfriend