A popular fundraising tool, gift cards can be used to raise money for your charity, school or worthy cause.

Why Gift Card Donations are Good for Business
When I helped
small businesses set up gift card programs
, several business owners cited wanting a gift card so the company had something to donate to the many non-profit organizations that dropped in asking for contributions. In particular, a chiropractor in my area said he always struggled to know what to give. In the past, he had given gift baskets filled with some of the products they sell, but felt the gift would go to waste because that type of merchandise is usually sold to someone who needs a fix for a specific ailment. Secondly, just giving product away didn't really do anything to help the business in exchange for participating. Once the gift basket left the office, he never heard who won the prize, what they thought about it or if it had fetched any money for the organization. Once we set up the gift card program, however, he could donate chiropractic services, easily keep track of the total amount contributed and establish a relationship with the gift card winner. He could also customize the prize since the winner could choose to redeem the card for an adjustment, a massage, foot reflexology, acupuncture and even merchandise. The beauty of awarding gift cards is that the recipient ultimately gets to choose what the prize will be.
Gift Card Fundraising Suggestions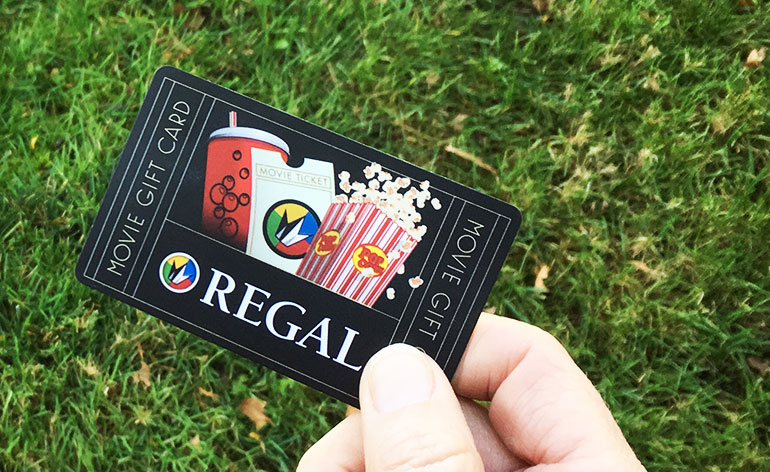 Gift cards have become an increasingly popular product for fundraising. In fact, I can't say I've seen a fundraiser lately that didn't contain some type of gift card. From the auction-style fundraiser where participants bid (sometimes more than face value) to win gift cards to raffles that include gift cards as prizes to charitable gift cards that make a donation based on sales, people like to win and buy gift cards as a way to give money because doing so typically includes getting a portion of your money back. You also have the opportunity to customize what the ultimate prize will be. In other words, just like donating gift cards is good for business, buying gift cards is a great way for consumers to contribute as well.
Below are just a few examples of effective gift card fundraisers.
Check out this list of ways we're raising money for the St. Baldrick's Foundation.
1. Auction Gift Cards to Raise Funds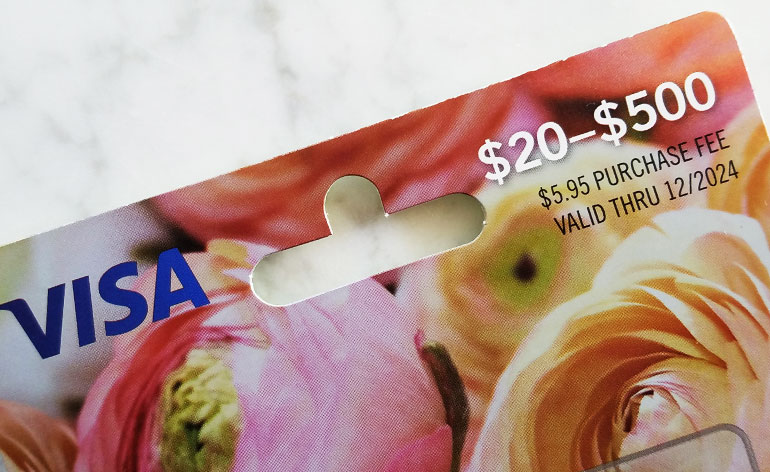 Each year, the schools in my area hold large galas that often include dinner, dancing and fundraising auctions. Donated gift cards are historically some of the most highly sought after prizes at these events. Small value gift cards such as $25 gift cards to iTunes are typically auctioned off online before the actual party. Mid-dollar value gift cards such as $100 gift cards to local restaurants are often part of the silent auction at the event and big prizes such as $500 Disneyland gift cards are saved for the live auction that culminates the night.
Unlike a product or service that may be bumped up in stated value to generate higher donations or might not appeal to everyone in the audience, gift cards are well received because the recipients can purchase whatever they want with the cards and their value is exactly what is stated on the cards themselves. If you bid $25 to buy the $25 iTunes gift card, for example, you essentially get your $25 back to download music or apps. The flexibility of this prize is even more true when a Visa® or Mastercard® gift card is auctioned off because the card can be used to buy almost anything. For this reason, it is not uncommon to see a gift card sold at a fundraising auction for more than face value. If you bid $110 to get a $100 gift card that can be used anywhere, you're effectively giving $110 to the charity but getting $100 back to spend however you want. The real contribution comes from the person who donated the $100 gift card in the first place.
2. Bundle Gift Cards into Gift Baskets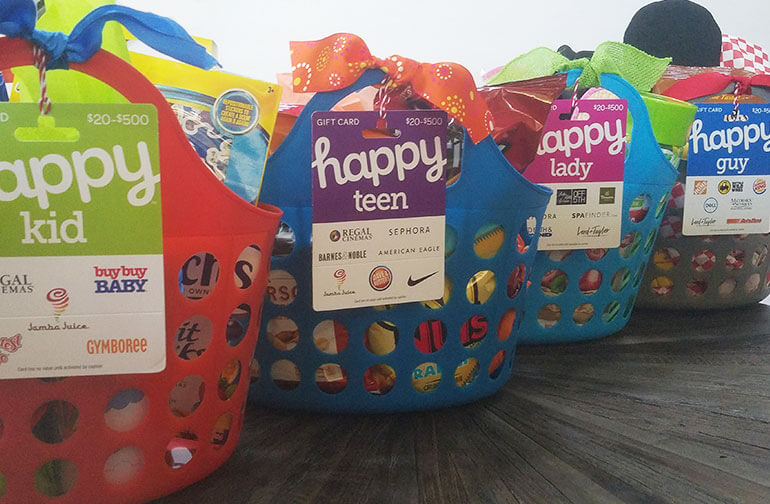 Gift cards that are made the centerpiece of themed gift baskets sell very well at fundraising auctions because the baskets look great on the donation table and they can be carried off by the winners in trophy-like fashion. Though additional products may have to be purchased to convert a donated gift card into a gift basket, using dollar store items, this can be done cost-effectively. Even the most unlikely gift certificate or gift card can be turned into a fun, donation-worthy item. Here are some examples:
Italian Gift Basket. Add specialty cheeses, dried pastas, biscotti and olives to a gift card for a local Italian restaurant or even a downtown deli.
Doggy Gift Basket. Match pet toys, chew toys, doggy treats with a gift card to a doggy daycare, local veterinarian or dog walking service to entice pet owners to bid.
Date Night Gift Basket. Pair a dinner gift card with a movie gift card and load it all into a popcorn bucket filled with theater candy and a list of showtimes in your area.
Tailgate Cooler. Got tickets to a local ballpark? Turn those tickets into everything you need for the perfect tailgater and put it all into a cooler instead of a basket.
Cooking Gift Basket. With either a gift card to a restaurant or a grocery store, you can throw dish towels, inexpensive measuring cups and wooden spoons into a colander or stock pot for a colorful cooking-themed gift.
Read this post on how I donated several Happy Card Gift Card baskets to my son's football fundraiser.
I could go on, but you get the picture. I've even seen some auctions where every item is a gift basket and each contributor (whether an individual, a school class or group within the organization) is challenged to create a unique gift basket to submit. For example, "Mrs. Williams' class donated the spa retreat gift basket" or "The Marketing Team contributed the Viva Las Vegas gift basket." The more fun the theme, the more likely people will talk about it and possibly start a bidding war. (Find more fundraising gift basket ideas if you follow Gift Card Girlfriend on Pinterest.
3. Raffle Gift Cards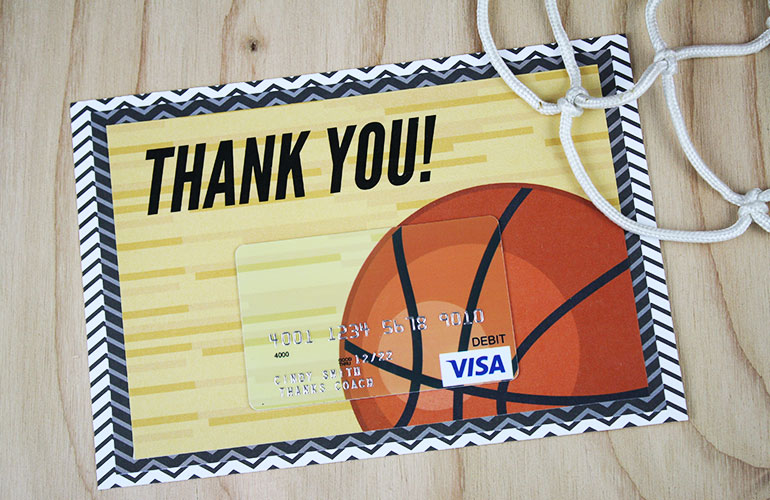 Gift cards are also popular raffle prizes because raffles are most effective when people really want the product or service that is being raffled. I never enter a raffle without first asking what I might win. Teeth whitening? No thanks. A month's membership to a gym? Already got that. An autographed basketball? From who? When a gift card is being raffled to raise money, however, I'm more likely to put money in the hat because I'll have some control over what my eventual prize will be. The higher the value of the card, the more likely I am to throw in a few bucks for a chance to win.
4. Sell Gift Cards to Raise Funds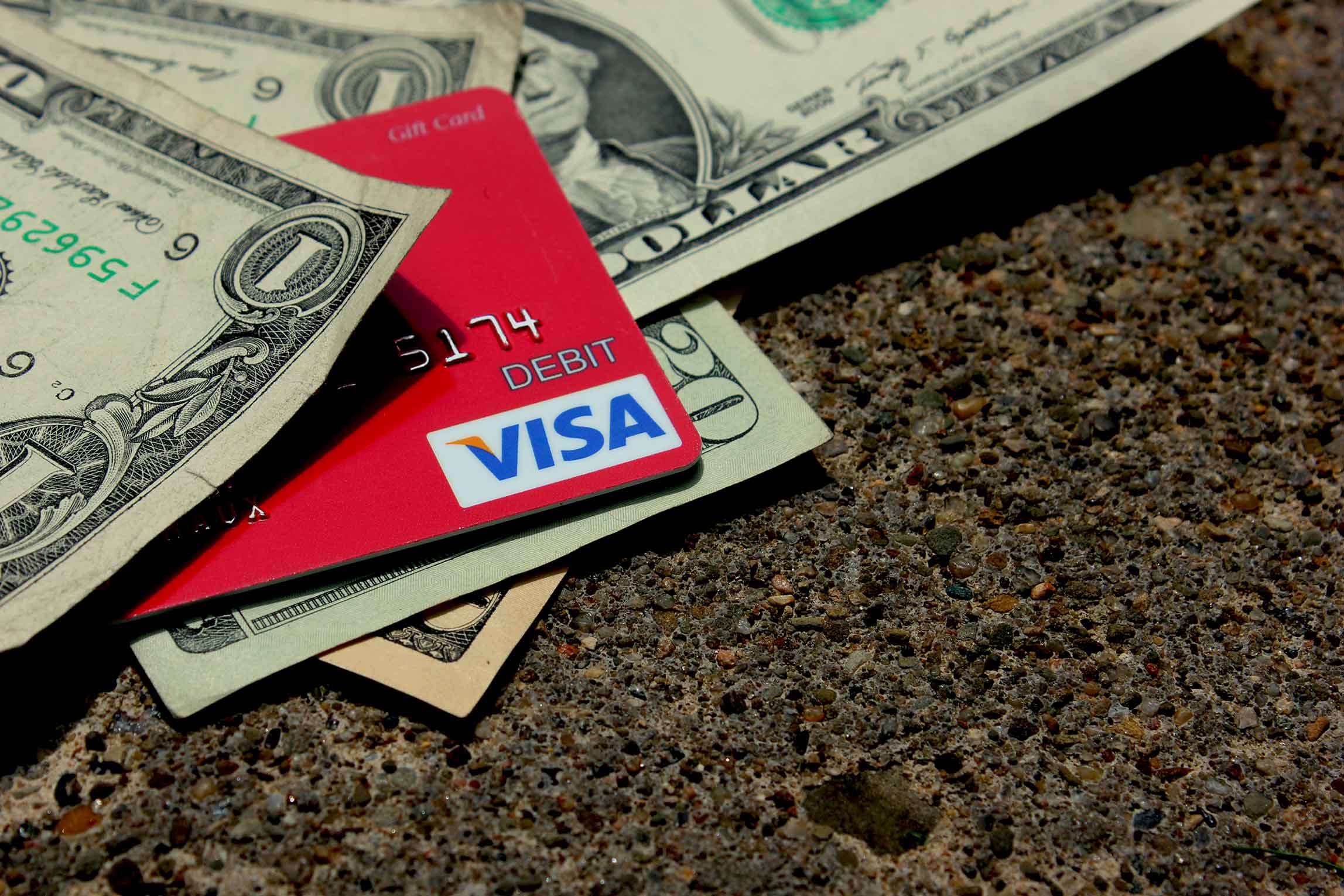 Another (more elaborate, but popular) way to use gift cards to raise money is to create your own program and simply donate a portion of gift card sales to the charity of your choice. This can be done officially by partnering with a gift card company to sell the cards and manage the donations automatically, such as our St. Baldrick's Foundation gift card, or, as a small business owner, you might simply opt to donate a portion of your gift card proceeds on a regular basis.
In either case, the gift card itself creates an easy way for people to give money to a cause because they get to chip in without buying products they might not need. The buyer gets the entire load value back via the gift card to use however he or she wants–either as a gift or for personal expenses.
5. Buy Discount Gift Cards in Bulk and Resell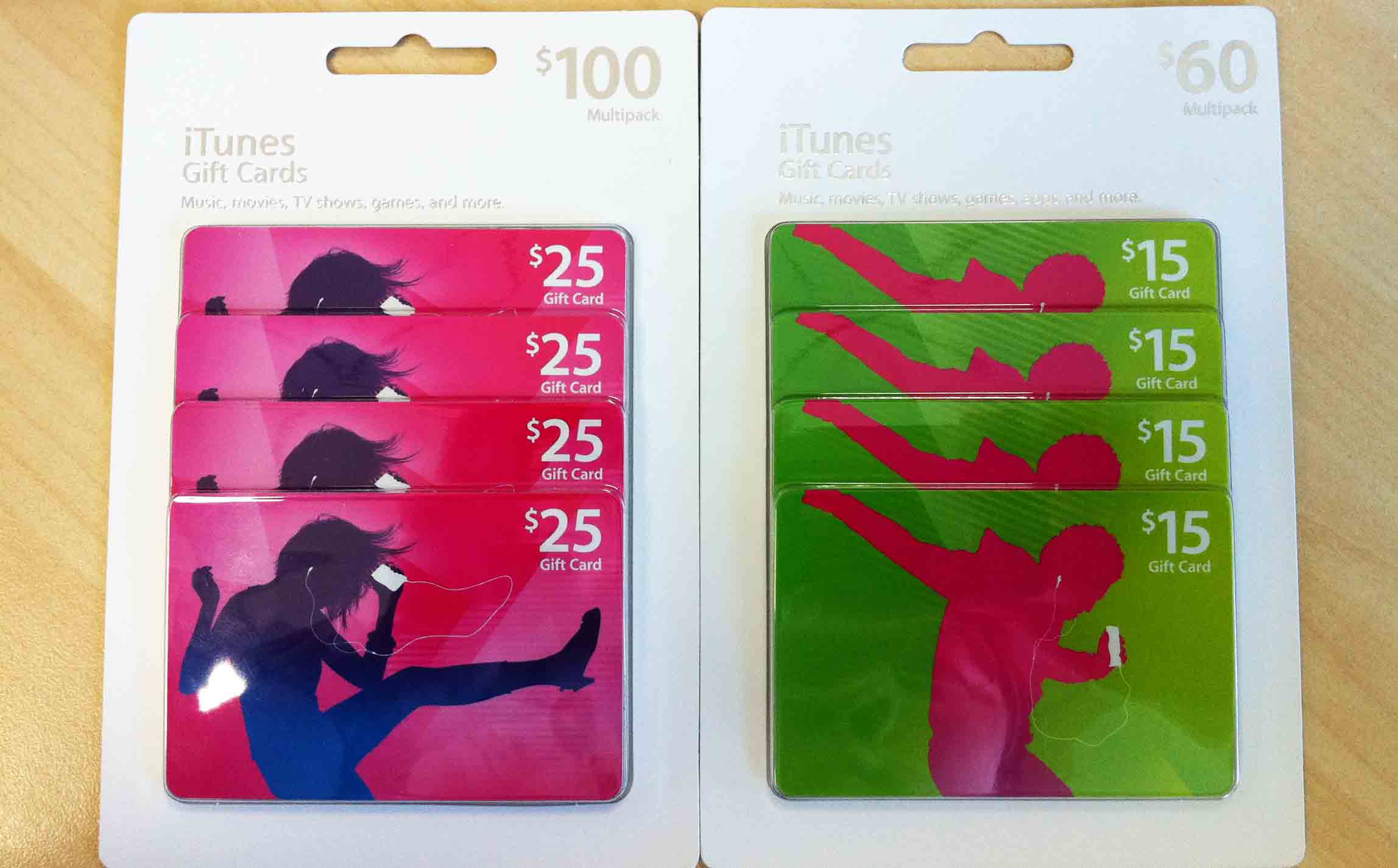 One of my colleagues over at Your Fantastic Plastic reminded me that large companies sometimes sell gift cards in bulk to help schools and other charitable organizations raise money. The Kohl's Cares Fundraising Gift Card Program is a perfect example that local businesses could copy on a smaller scale. She says that small merchants should let local organizations purchase their gift cards in bulk at a discount, then allow the organizations to resell those gift cards at face value and keep the difference. The best way to handle this type of fundraising is to take orders in advance and have people prepay for the gift cards at an event such as a PTA meeting, school registration or booster club activity. The coordinator would then be responsible for making the gift card purchase and delivering the cards. (Alternatively, you could buy the gift cards in advance and simply sell them at an event, but that option requires committing funds up front.)
Brenda Gilpatrick explains, "This is an awesome way for a retailer to introduce their business to a new audience. Some small retailers will offer a discount as much as 20 percent and I know some small retailers who boost their gift cards sales by as much as 40% by offering this option. Plus, the work is done and word is spread by the organization itself. It's sort of like a fundraising night at a restaurant or a store where a percentage of sales goes to the organization, but it doesn't require showing up at a specific time. It can also be offered to unlimited local groups."
I love this idea because it supports local foundations as well as local businesses. In addition to getting exposure for new stores, I think this strategy would also increase traffic to existing merchants. For example, if the PTA offers gift cards to the local bagel store that is always packed, the pizza parlor that is booked for every team party and the coffee shop many moms rush to right after school drop-off, gift card sales would be easy. The buyers would essentially be prepaying for the items they are already planning to buy while giving the school a donation in the process. And since gift card statistics show that people frequently overspend the value of their gift cards, the donating businesses would likely make more money off existing customers as well. I like it.
Whether you have a big fundraising effort in front of you such as raising money for research or you're a local charity that needs cash for a smaller goal, using gift cards to raise money works well because both the people donating the cards and the people who buy them can make a big difference with very little effort.
If you have used gift cards to raise money or awareness for a campaign, let me know how it went in the comments below or reach out to me on Twitter (
@GCGirlfriend
).
Happy Gift Carding!
~Shelley Hunter, Gift Card Girlfriend