It's National Cancer Prevention month. Gifts that bring awareness and make a donation to the American Cancer Society.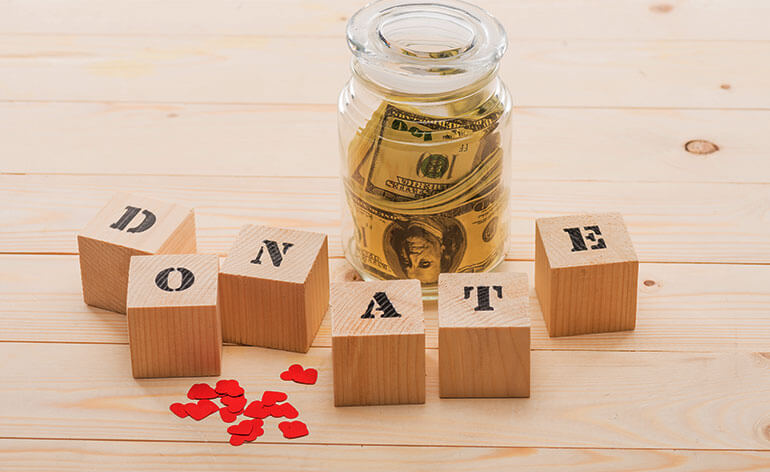 Gifts that Give Back
Valentine's Day isn't the only big day in February. This month is also National Cancer Prevention month and February 4, 2015, is World Cancer Day. To bring awareness to the fight against this disease, I thought I'd share a list of gifts you can buy that may eventually contribute towards finding a cure. Below you'll find ways to make a contribution to the American Cancer Society (ACS) while buying the Valentine's Day gifts you were already planning to buy.
1. AmazonSmile Foundation
If you're planning to shop for Valentine gifts on Amazon.com, go through AmazonSmile Foundation first and select American Cancer Society from the list of available charities. If ACS isn't one of the spotlight charities, enter the organization's name in the "pick your own charitable organization" field at the bottom of the page. (If you already have a charity selected and want to change it, choose "Change your charity" in account settings.) A portion (0.5%) of the purchase price on eligible products will automatically be donated to the organization you select.
2. 1-800-Flowers
With flowers being one of the most popular gifts to give for Valentine's Day, consider ordering your bouquet through 1-800-Flowers and ACS will receive $10 when you buy a gift for $39.99 or more and use the promotional code "HOPE" at checkout. There's more than just flowers on this website. You can buy plants, gift baskets, keepsakes and more. Deliver two gifts this February when you order just one.
3. Charity Choice Gift Card
A Charity Choice gift card donates the majority of the value (10% goes to administration costs) to the organization of the recipient's choice. Select a Valentine's Day gift card and deliver it to your sweetheart with or without a suggested charity in mind. When the cardholder (recipient) activates the card, he or she can select American Cancer Society from the list of available choices. This is a great way to give a gift in honor of someone you love.
4. Healthy Eating Cookbook
If you've got a foodie on your Valentine's Day list, then check out the American Cancer Society's Healthy Eating Cookbook with over 300 fabulous recipes or the Kids' First Cookbook which is full of colorful recipes and cooking tips for children. Proceeds from these books go to ACS. Deliver these books with a heart apron and a homemade treat from one of the recipes in the book.
While one gift card or one teddy bear from Amazon isn't going to cure cancer, I do hope that the collective contributions add up to make a big difference in the lives of current and future cancer patients.
Happy Gift Carding!
~Shelley Hunter, Gift Card Girlfriend