Tempted to camp out all night for Black Friday? Think again. Most gadgets may not be worth the effort. Would you rather have a gift card or a gadget?
Gadgets are Hot for the Holidays
Amazon recently launched six new gadgets (all priced below $150) spurring industry analysts to start buzzing about the 2017 holiday season. With talk of the new Echo Button, Echo Alarm clock, improved Echo Dot, Google Home, Apple Homepod and more, my technology-sensitive ears are about to blow. Sometimes all this gabbing about gadgets stresses me out.
As parents, we are supposed to monitor and understand all of the technology in our homes, which can be overwhelming. We also have to keep family budgets in mind when letters to Santa are being written, which can be even more overwhelming. So while I appreciate the sub-$150 Amazon options compared to the new $1,000 iPhone, I think price is only one of the things to consider before buying a gadget as a gift. There are at least three other questions to ask yourself before presenting someone with one of the latest holiday gizmos.
But wait! There's more. We just released a study on the Worst Gadgets of 2017. Is your Black Friday gift on this list?
What To Consider Before Buying a Gadget for the Holidays
Before you spend that hard-earned money on a gadget for the holidays, take a few moments to think about the gifting experience from the recipient's point of view. A gadget that he or she did not ask for, is on the wrong platform or is too difficult to use could end up being the worst gift of the holidays instead of the best. Before buying a gadget for someone, ask yourself the following questions:
1. Does the Recipient Want the Gadget?
The first thing to consider before buying someone a gadget is whether or not the person actually wants it. I am not saying that all gadgets are useless, but often, people give the "gadget of the season" because they are not sure what else to buy. (Anyone else have an unopened digital photo frame shoved in the back of your closet?)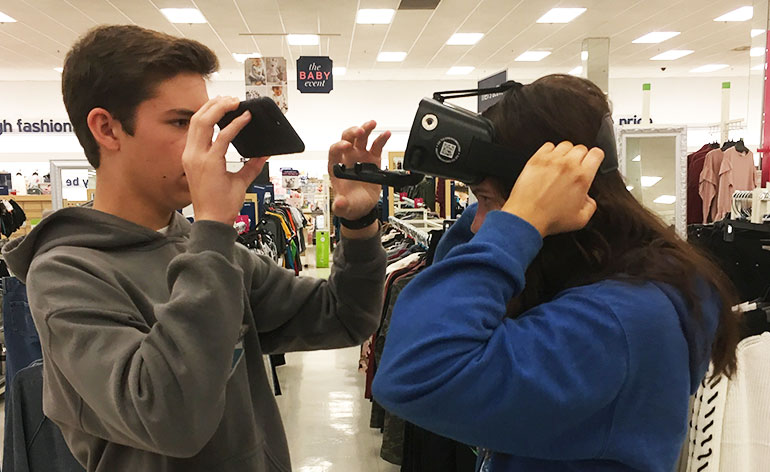 If the recipient has expressed a desire for the latest technology gadget, then gift with confidence. If, however, you are buying a new augmented reality headset or a pair of smart glasses simply to check an item off of your gift list, then put your gifting on pause.
Though recipients may be able to return other types of unwanted gifts, some store policies on the return of electronics are more restrictive. For example, the return policy for electronics at Best Buy says items must be returned with a receipt within 15 days. Amazon.com says that you can return an Amazon.com gift but the recipient will have to initiate a return via his or her own Amazon account and will have to be able to help locate the original transaction. Walmart's electronics return policy says electronics such as tablets, e-readers, drones and GPS units must be returned within 15 days of receipt. Unless the store makes an exception during the holidays, gifts purchased on Black Friday must be returned well before Christmas Day, which may not work for your gifting timeframes.
In my (check)book, spending even $20 on a gift that will not get used or cannot be returned is too much. So make sure the recipient wants the gadget before you spend your money on it.
2. Is the Gadget on the Right Platform?
My home is filled with a mix of Apple and PC-based products. My sister lives in a Samsung world and my brother's kids buy off-brand technology to save money. There are four other Hunter siblings and we each have different electronics strategies. I would hesitate to buy a new Amazon, Google or Apple anything for one of these family members without first asking what platform he or she prefers. Though the inquiry would take the surprise out of the present, giving someone a gift they cannot use (or fully use) would be an even bigger fail.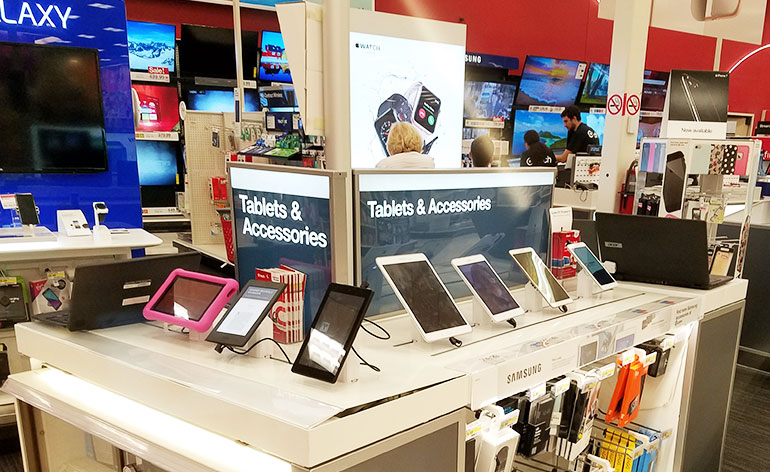 Since 77% of Americans own a smartphone and the new home category of gadgets work best when the gadget is compatible with a smartphone, I think it is wise to do some investigative work before giving someone a gadget that is supposed to be integrated with other electronics in the house.
3. Will the Recipient be Able to Use the Gadget?
A senior friend of mine bought a pair of Fitbits for himself and his wife on their doctor's recommendation that they use the devices to increase their activity levels. This older gentleman used his Fitbit until the increase in activity led to hip pain which led to the same doctor recommending he have hip replacement surgery. His wife never fully figured out how to use her Fitbit and never once put it on. Now both gadgets sit comfortably on a credenza in their den.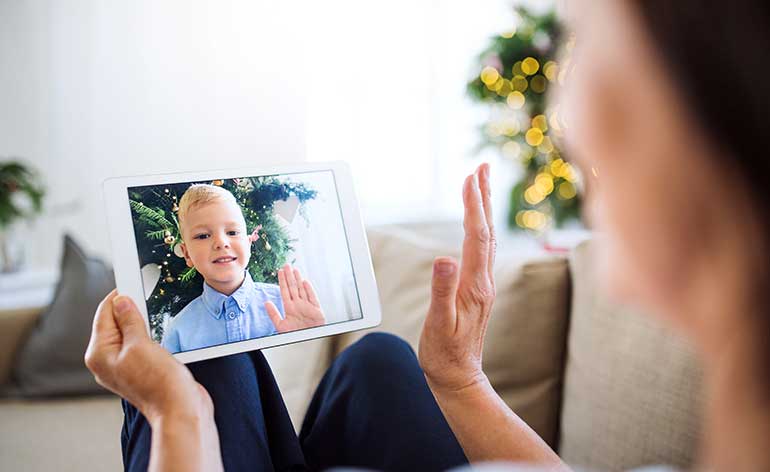 Have you seen the Amazon Echo Silver sketch from Saturday Night Live? This skit sums up my concerns perfectly.
The elderly are not the only people who sometimes need help with gadgets. My kids have received numerous drones that did not work, remote controlled cars that broke within a few days, watches that we could not figure out how to program and music devices that did not work as promised. In all cases, we threw the gadgets away after hours of frustration or fleeting moments of fun.
Just because a gadget is allegedly designed to do all sorts of amazing things does not mean the recipient will be able to program it, use it or enjoy it as planned. Before buying someone a gadget, take the time to see how easy it is to program and decide if you (or someone else) will be available to help set it up if needed. If using the gadget requires special knowledge or integration, then you should probably choose a different gift.
Get a Gift Card for Gadgets Instead
As a gift card expert, you are probably thinking that I am going to suggest getting someone a gift card instead of a gadget to spare the giver and the receiver of the pitfalls listed above. You are partially correct.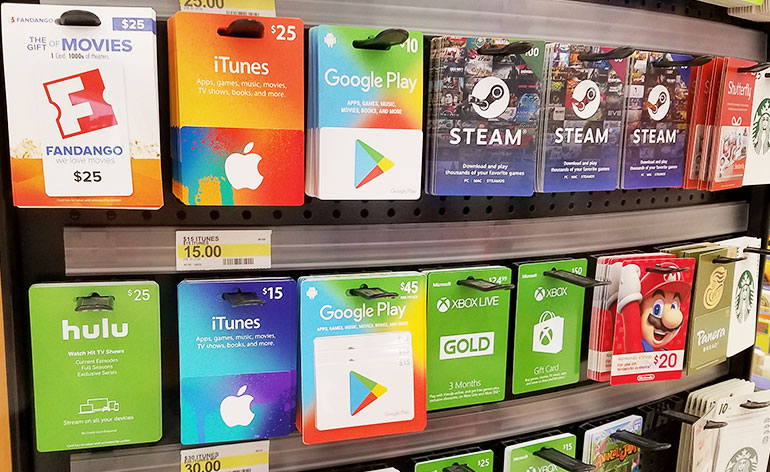 Although gift cards do allow recipients to pick their own presents, I actually get a fair amount of gift card questions that stem from receiving the wrong gift card as well, and this is especially true when it comes to gift cards for electronics.
Teachers who have Android phones are not sure what to do with the iTunes gift cards they receive during Teacher Appreciation Week. Kids sometimes get entertainment gift cards for the wrong gaming systems (e.g. a PlayStation gamer will not have much use for an Xbox gift card) and many avid gamers would rather have Steam gift cards than any of the more traditional electronics gift cards sold in stores.
So although I do think it is better to buy a gift card than a gadget for the holidays, I believe it is equally important to consider which gadget gift card is best before making your selection.
10 Best Gift Cards to Buy Instead of Gadgets
Below are ten gift cards you can buy for the 2017 holiday season instead of the top Christmas gadgets:
1. Best Buy gift cards
One of the reasons I know that Best Buy gift cards are extremely popular is because these cards are always in high demand on gift card reseller sites. When the sites do have inventory, the discount available is generally only a few percentage points and the exchange rate for selling a Best Buy gift card is often over 90% of face value. With a wide selection of gadgets and gizmos, Best Buy gift cards can be used to buy a variety of electronics in a range of price points for nearly any technology platform. And if the recipient would rather have cash, well, he or she can sell the gift card pretty easily.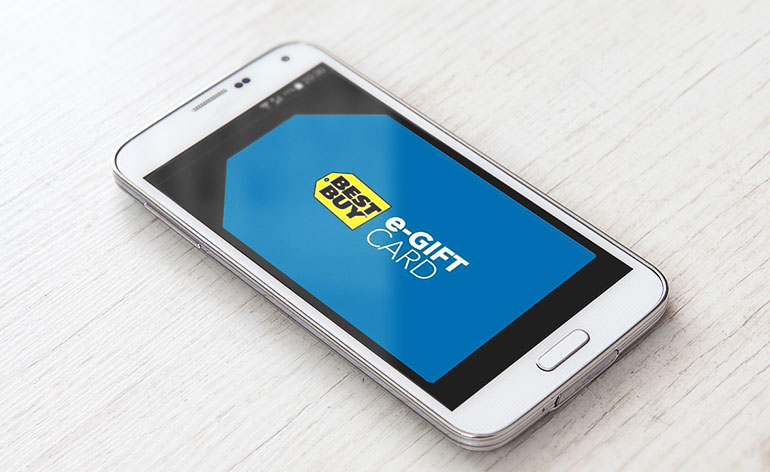 2. Amazon.com gift cards
Though you may buy an Amazon gift card thinking it will be used to buy an Amazon Echo, the recipient may opt for a bunch of Amazon Echo Buttons or good, old-fashioned books instead. Either way, you get to pick a gift that works for your budget and the recipient gets to pick a present that works for his or her lifestyle.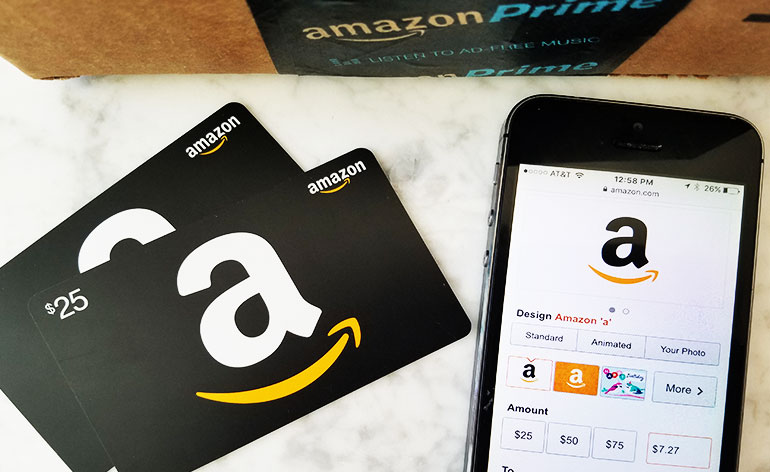 3. GameStop gift cards
If you are considering a gift card that can be used to buy a new video game, then try a GameStop gift card. These gift cards can be used in stores and online. Plus you can start the download on a digital purchases almost instantly. With a GameStop gift card, you do not have to worry about which gaming platform the recipient uses because GameStop supports all of the major devices.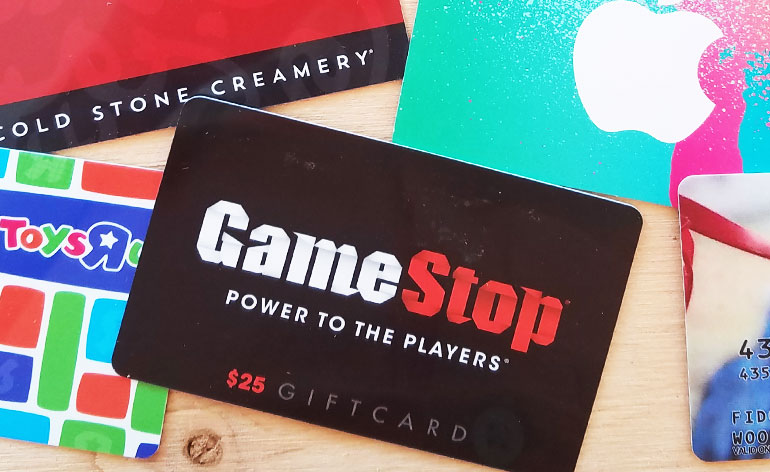 4. Steam gift cards
If your giftee is a serious gamer, then he or she probably has a Steam account. One of the nice things about Steam gift cards is that you can buy them in your home currency and gift them to someone outside of the country. According to the company's website, the Steam gift card value will be converted to the currency of the recipient's Steam Wallet upon redemption.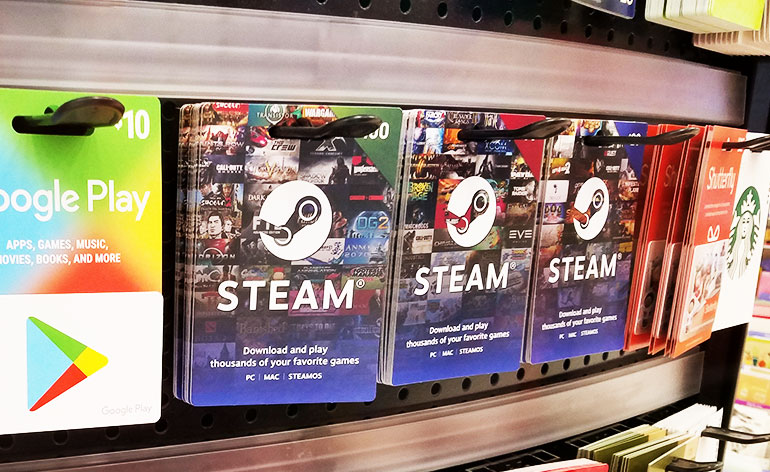 5. Xbox, PlayStation and Nintendo gift cards
If you are certain that the recipient has a particular electronics platform or you know that Santa is about to deliver one, then check out the appropriate Xbox gift cards, PlayStation gift cards or Nintendo gift cards. Just be mindful that a subscription gift card may not be interchangeable with a regular gift card. For example, according to @AskPlayStation (customer service for PlayStation on Twitter), "To purchase games, you have to use a PSN card and to purchase PS Plus, it has to be a PS Plus code."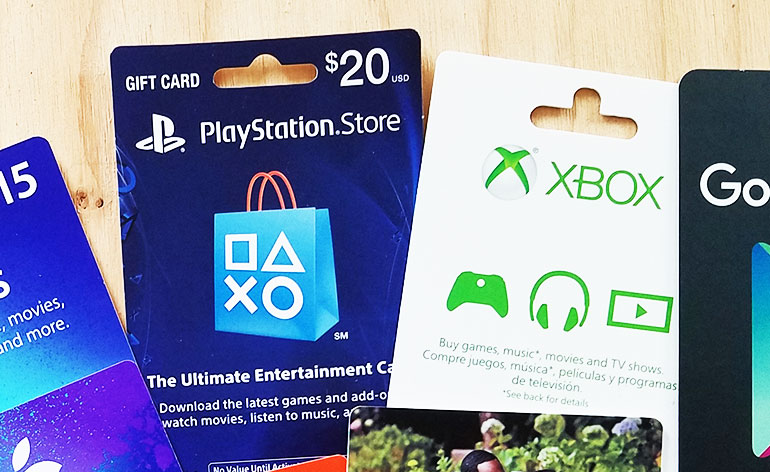 6. Apple Store gift cards or iTunes gift cards
Just to be clear, Apple Store gift cards can be used to buy Apple hardware and accessories at any Apple store (in person, online or over the phone). iTunes gift cards can be used to buy music and apps FOR Apple devices. It is important to know the difference between how the gift cards can be used when deciding which one to buy and how much money to load onto the card. If your budget is modest, then select an iTunes gift card which can easily be redeemed in single-digit denominations. If you have more money to spend, then an Apple Store gift card is a good choice provided the gift card balance is enough to pay for a selection of Apple products.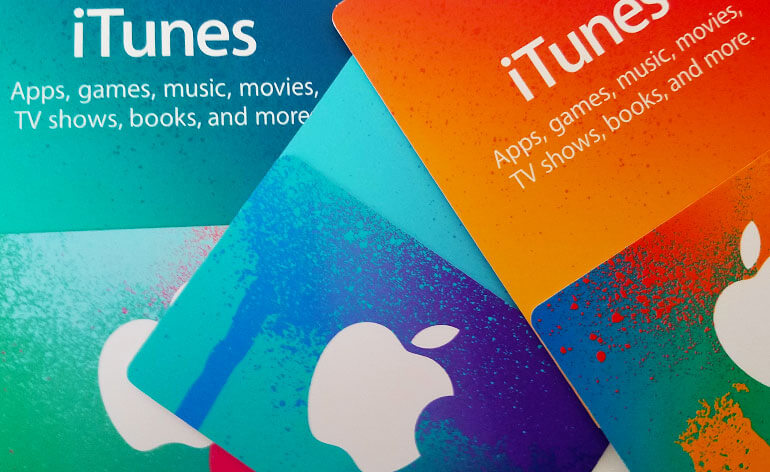 Here's my advice on deciding how much money to spend on a gift card for more insight.
7. Google Play gift cards
If you KNOW for sure that the recipient is an Android user, then Google Play gift cards are a nice choice because they can be used to download music, movies, TV shows, books, magazines, Android apps and games. These gift cards can be used for Google Play Music subscriptions as well.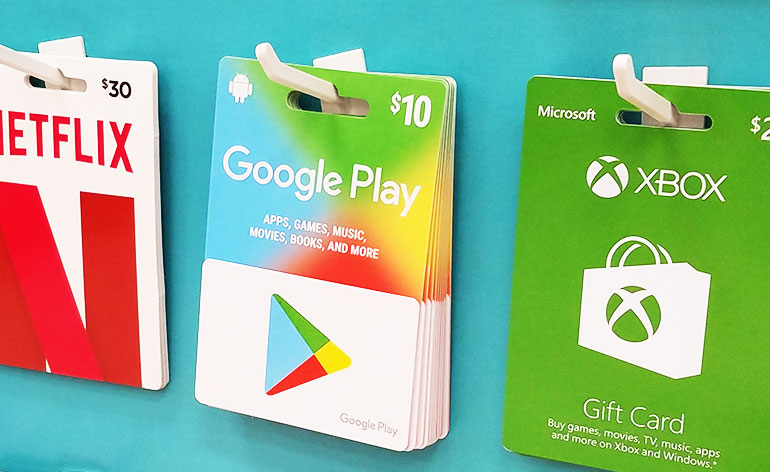 8. Hulu, Spotify and Pandora Gift Cards
If you want to stay away from device-specific gift cards, then a Hulu gift card, Spotify gift card or Pandora gift card is the way to go. Though I would still do some research to find out if your friend already has a television or music streaming subscription so you can get whatever gift card he or she will enjoy the most.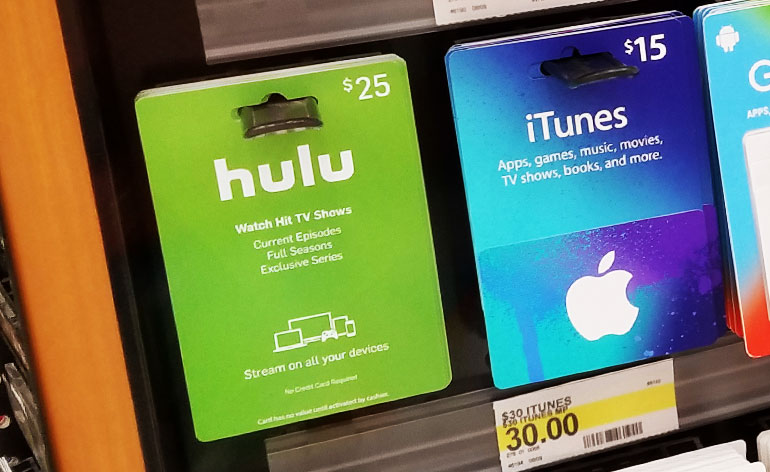 9. Walmart or Target
Like the Amazon gift card, Walmart gift cards and Target gift cards can be used to buy the latest technology, hottest gadgets and gizmos of the season. They can also be used to buy clothing, groceries, medicine and more. That's what I love the most about gift cards–recipients truly get to decide what matters most to them at the moment. Some people use gift cards to splurge on the things they would never buy for themselves. Others put gift cards toward more necessities or practical items. There are not rules on this–other than to simply use the gift card and not let it go to waste.
(Read these tips on what to do with gift cards you don't want.)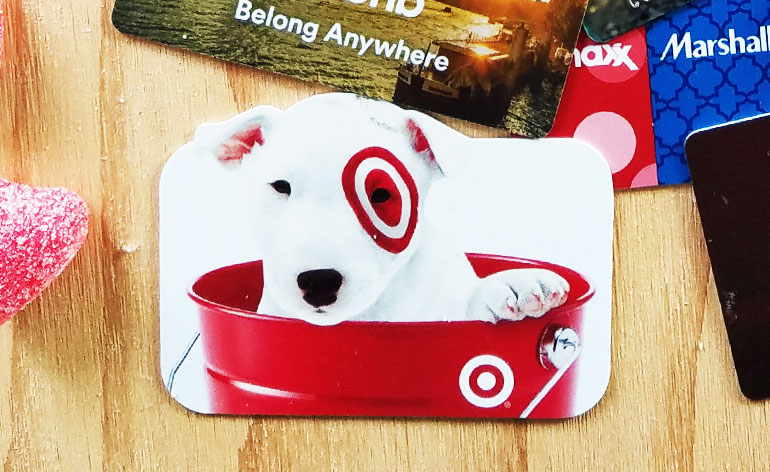 10. Visa® Gift Cards and MasterCard® Gift Cards
Lastly, I cannot discuss flexible gift cards without mentioning the most versatile gift cards of all–Visa® gift cards and MasterCard® gift cards. And here's a fun way to give any one of these gift cards. Buy a pack of batteries and a Visa gift card. Wrap the two together with a ribbon and write a note that reads "Buy your own gadget!" Or download this free printable that says "Gift Not Included." Either way, this is a humorous way to give the recipient the batteries needed for whatever gadget he or she selects.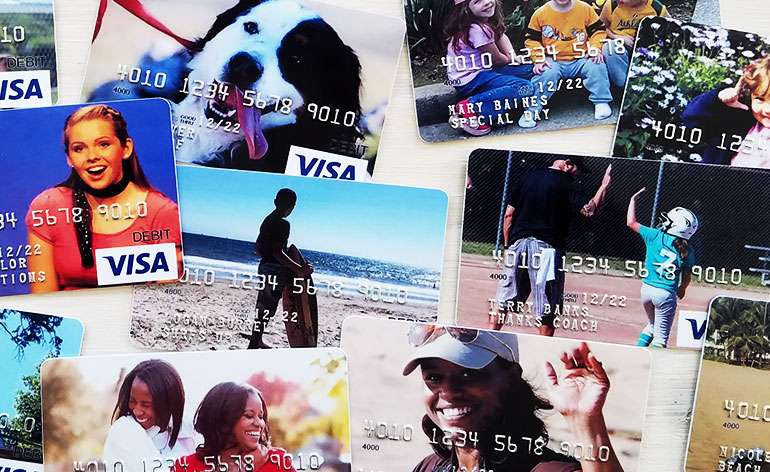 If you order a Visa gift card online, you have the option make a personalized Visa gift card by uploading a photo and adding a custom message. You might be surprised to find that these personalized Visa gift cards are sure to get the same kind of response that popular gadgets receive when given at a party. Everybody wants to take a look at what you got. Here are a few tips on how to make your own gift cards.
How to Save on Gadgets or Gift Cards
If you want to save money on gadgets or on electronics gift cards, check out this post on gift card deals and gift card sales that I update regularly.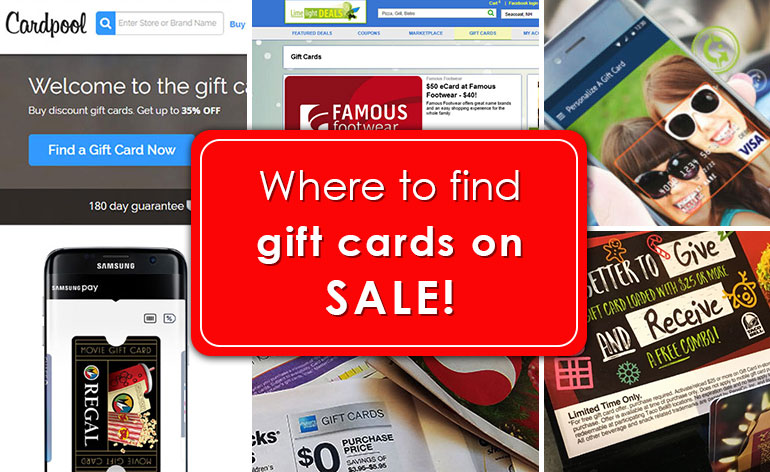 Buying gift cards for less than face value gives you two ways to save money. The first way is to buy a discount gift card as a gift. You save money on the purchase, but the recipient still gets the full value of the gift card to use. The second way to save money with discount gift cards is to buy the gift card for less and then use it to make a purchase yourself. Here's a recent post I wrote on how to stack discount gift cards with Ebates and other store offers to save a bundle.
So before you get into that line on Black Friday or start refreshing your screen a million times on Cyber Monday, I hope you will first consider whether or not the recipient will be able to enjoy the hottest gadgets of the season or you are better off buying that person a gift card instead. If you decide to buy a gift card, see if you can save a little money in the process. There's no reason for you to stand in the cold outside of the electronics store AND pay full price.
Do you have any other Black Friday suggestions or opinions on gift cards versus gadgets? I would love to hear which YOU would rather receive for the holidays. Let me know your thoughts in the comments below or reach out to me on Twitter (@GCGirlfriend).
Happy Gift Carding!
~Shelley Hunter, Gift Card Girlfriend