Finish the year off right with free printable graduation gift card holders and the perfect end-of-year thank you gift for teachers.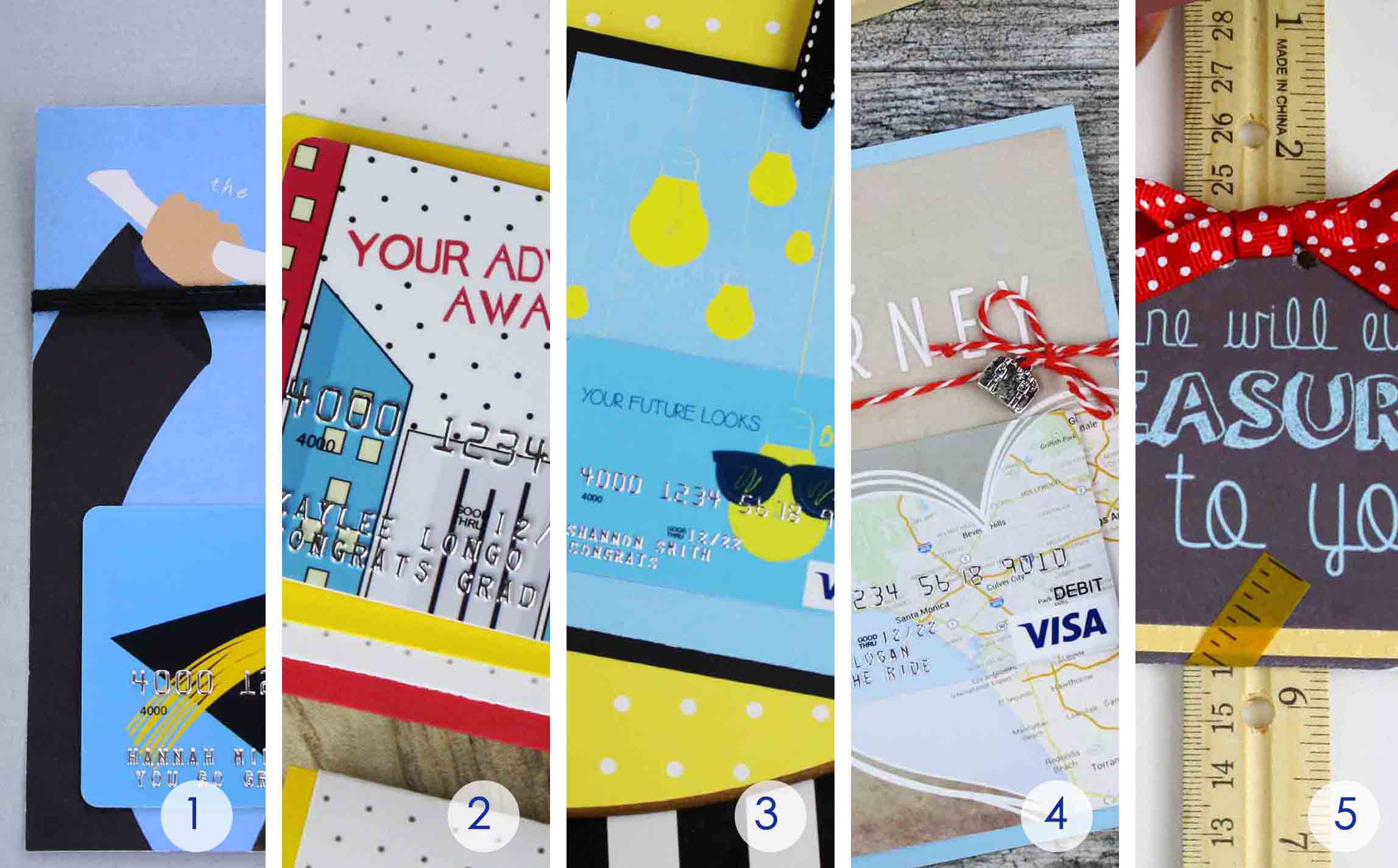 Whether someone you know is graduating from kindergarten, beauty school or a masters program, it's important to acknowledge the achievement. We get so many opportunities to get knocked down in life, why not celebrate the moments when good things happen as a way to put it all in perspective?
Below are five free printables, perfect for this time of year. You have four printable graduation gift card holders and one end-of-year teacher thank you gift card holder. They match our predesign cards, of course, but can also be used to hold favorite gift cards you buy to stores or restaurants instead.


The Tassel is Worth the Hassle
All that homework and all that studying has finally added up to one sweet graduation celebration. Remind graduate that the tassel is worth the hassle with this gift card holder that you can deliver as-is or fancy up with a little DIY tassel of your own. Making the extra tassel is also worth the hassle because it makes the free printable gift card holder cute as can be.
The Tassel is Worth the Hassle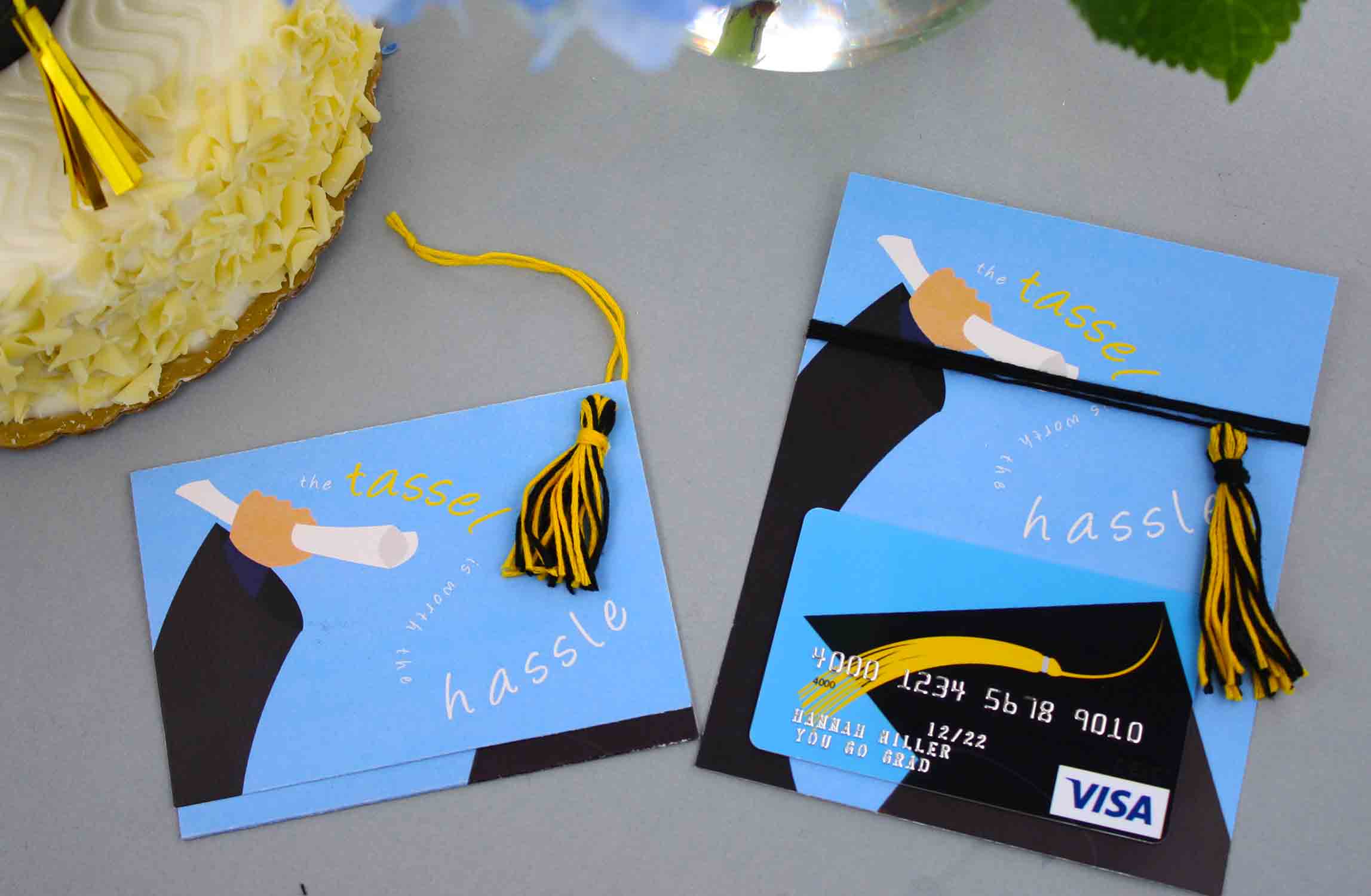 Your Adventure Awaits
After the graduation ceremony is over and the diploma has been firmly planted in the graduate's hand, the real adventure begins. Whether a fifth grader heading off to middle school or a college graduate heading into the workforce, life is about to change in some pretty significant ways. Pump those super grads up with this super hero gift card that says, "Your Adventure Awaits." The gift card can be used wherever bank-issued gift cards are accepted so there's almost no limit to where the card or the person holding it can go.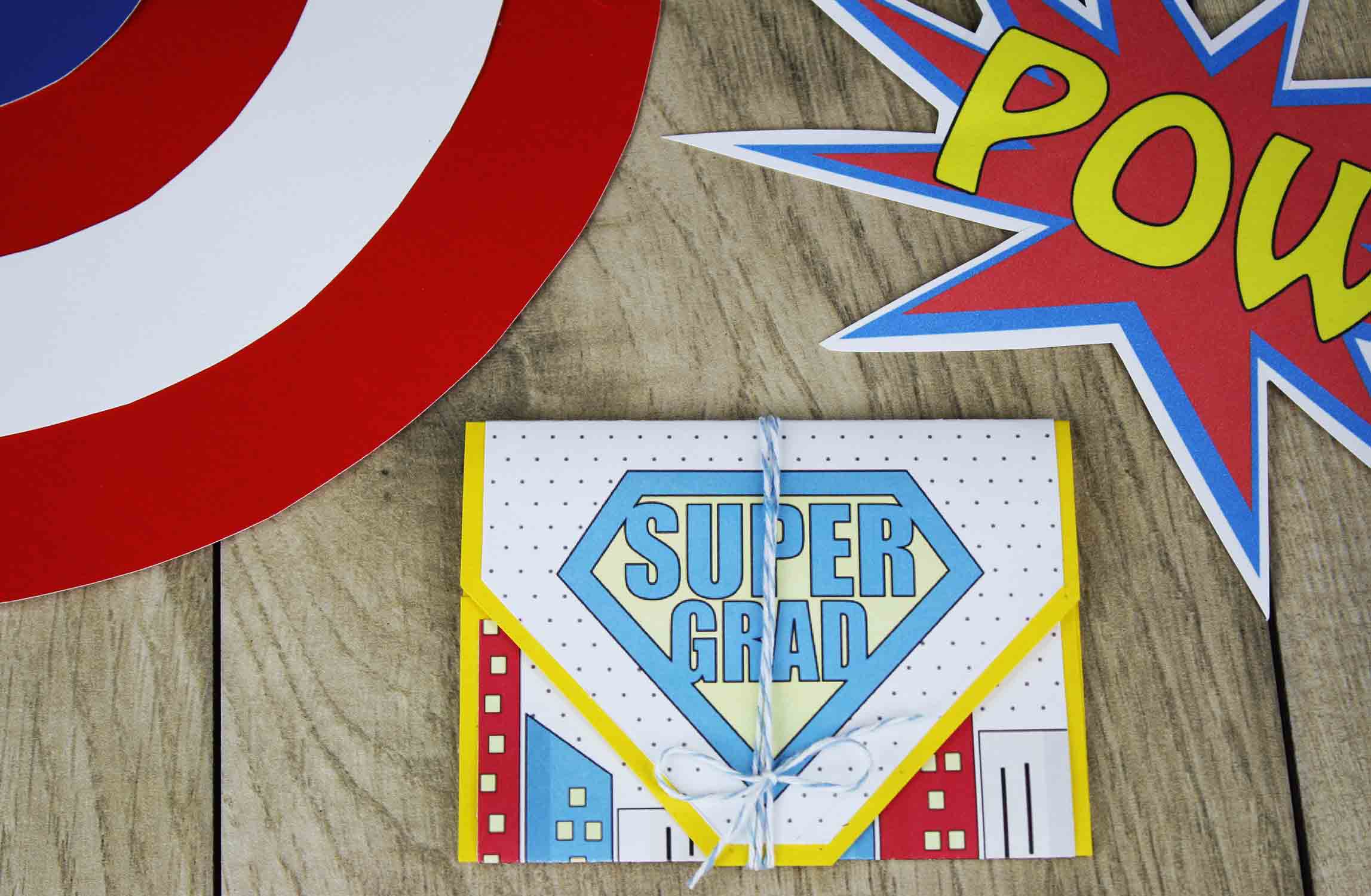 The Future Looks Bright
The future looks bright, especially when we see young people (or even old people) increasing their learning and accomplishing goals. As a matter of fact, this gift card can be used for any type of celebration. It doesn't have to be given exclusively at graduation. There are plenty of reasons to offer congratulations such as when someone gets an A on a test, wins an award, completes a project at work or just does a good deed. If you have a reason to celebrate, then check out this gift card and use it to brighten someone else's day.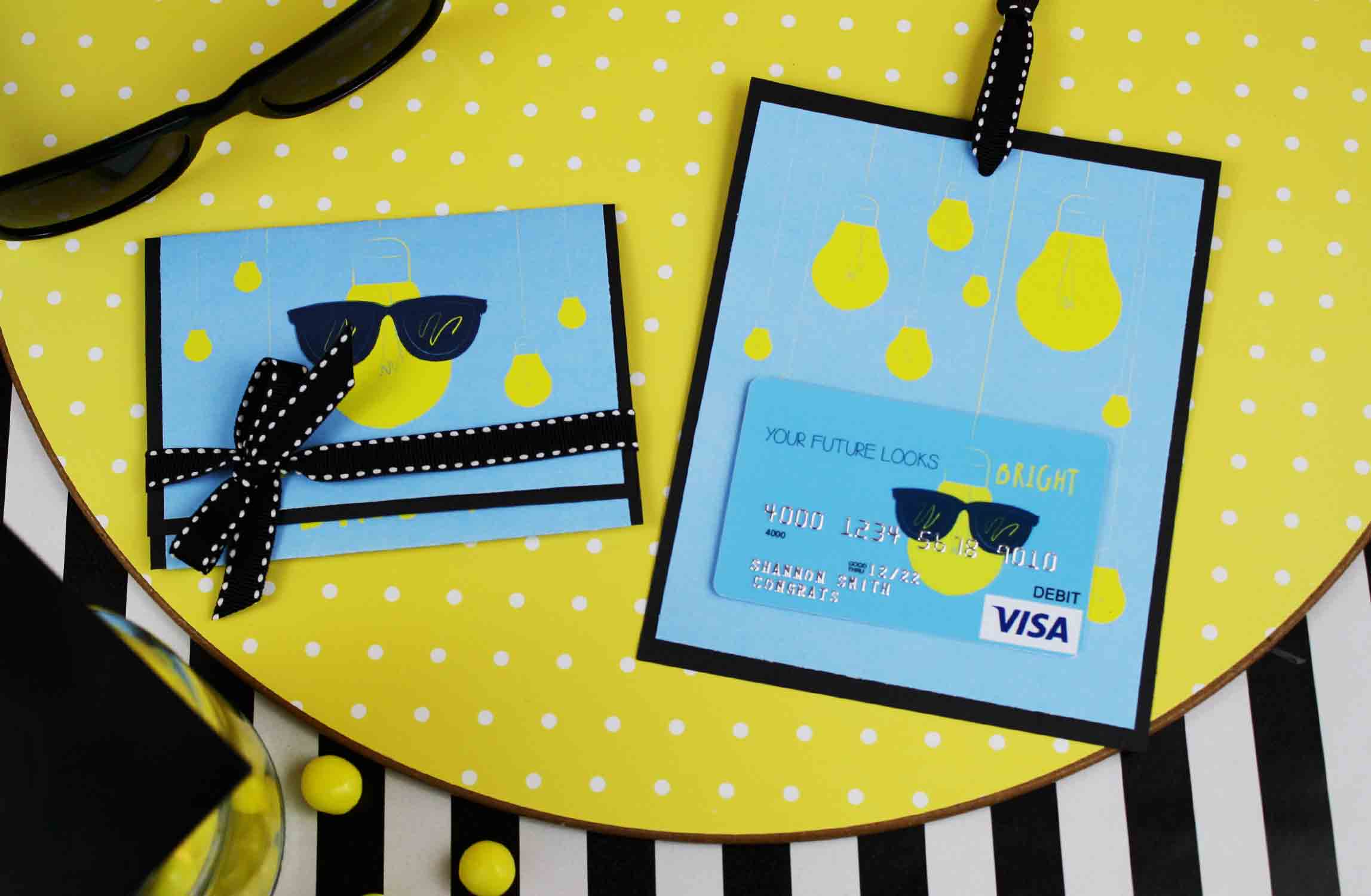 Enjoy the Journey
This graduation gift card holder may be one of my favorites of all time–not just for graduation. I love the colors, I love the design and I especially love the words. My son's teacher recently sent him off with similar graduation advice. She said, "In school, you learn lessons in order to be tested. In life, you are tested in order to learn lessons." Without getting too religious or too philosophical on you, I have to say that this is a fitting reminder to cheerfully endure whatever test or trial you're going through in the moment, whether it's an academic lesson or a life lesson.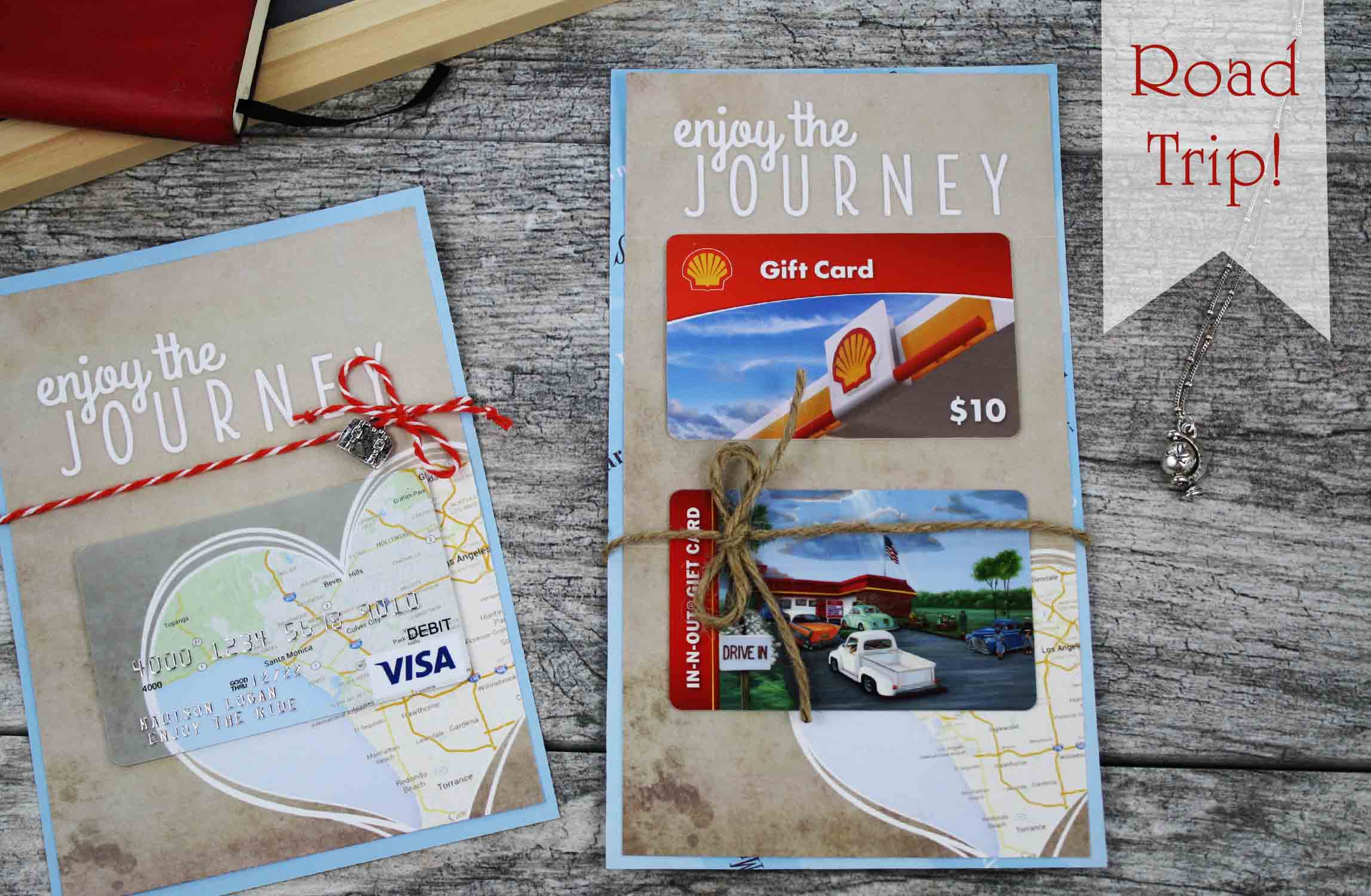 No One Measures Up to Teacher
At my son's graduation yesterday, I saw bunches of little kids tearing up as they had to say goodbye to their teachers. Several fifth grade parents got emotional as well when their children received notes of encouragement from their former kindergarten teacher telling them how great she knew they would do in middle school. Although my kids have had many wonderful and dedicated teachers, there are a few that stand out as having gone the extra mile in small and simple ways. If you or your child has had a stellar teacher, then get this free printable gift card holder that makes a terrific end-of-year teacher thank you gift for a deserving educator.
Nobody Measures Up to Our Teacher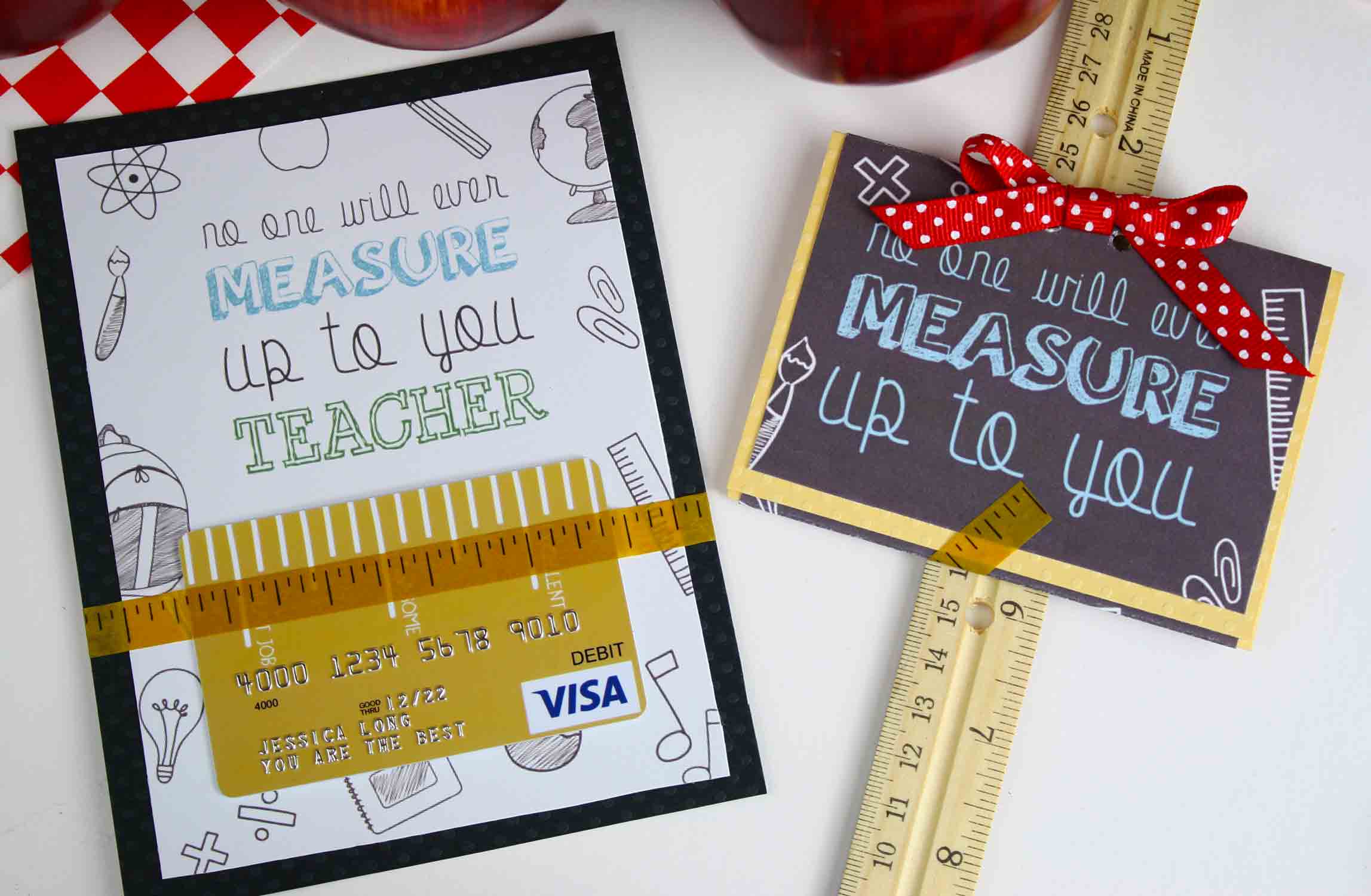 If you don't find a printable graduation or teacher appreciation gift card holder you want in this list, comb through the hundreds of free prints when you follow Gift Card Girlfriend on Pinterest. There are tons of great gift card holders to choose from. Let me know what you find or tag me in a post at @GCGirlfriend on Twitter.
Happy Gift Carding!
~Shelley Hunter, Gift Card Girlfriend