Environmentally-friendly gift cards that are also Leprechaun-approved!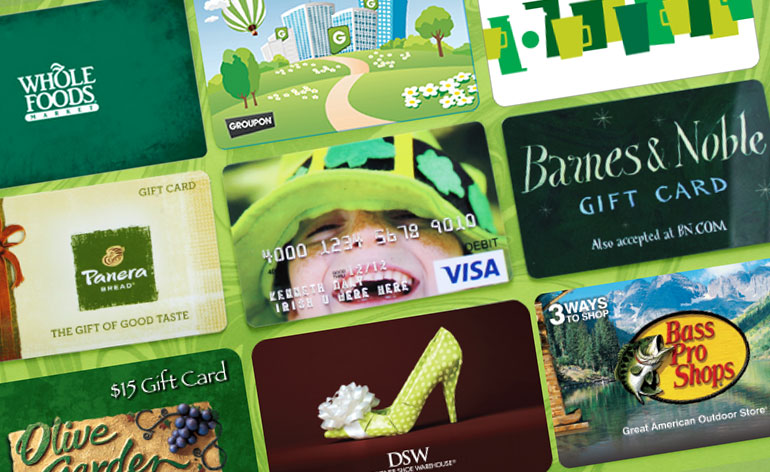 Two Ways to Give Green Gift Cards
According to Wikipedia, St. Patrick's Day is a "cultural and religious celebration held on 17 March, the traditional death date of Saint Patrick." I guess I never thought much about the origin of the day, I just grew up knowing that when I woke up on the morning of St. Patrick's Day, the milk in our refrigerator would be green and so would the pancakes on our plates. My mom would then claim that the leprechauns had done it.
Back then, "going green" meant adding food coloring to things. Fast-forward to now and the color green conjures up images of recycling bins and environmentally-friendly practices instead. This year for St. Patrick's Day, however, I'm thinking about both meanings.
First of all, gift cards are pretty environmentally friendly already. They take up very little space, can be used to purchase needed products or services and they rarely go to waste. Digital gift cards are even more environmentally friendly because they aren't even printed on plastic! Secondly, some of my favorite gift cards are the color green.
Below are 17 green gift cards you can give to celebrate St. Patrick's Day.
1. Starbucks Coffee Gift Cards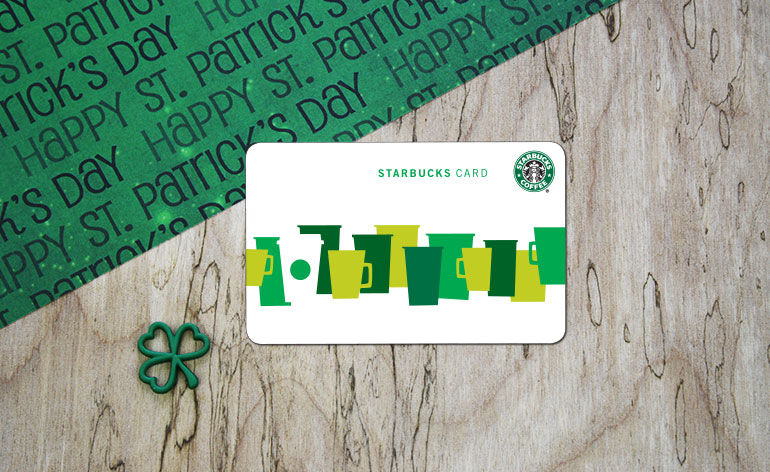 A Starbucks Coffee gift card is arguably one of the most popular gift cards to give because the Starbucks Coffee menu has something for almost everyone, there are thousands of locations throughout the country so using the card is convenient and even small dollar value gift cards are usable. To find a green Starbucks Coffee gift card for St. Patrick's Day, you will find a seemingly bottomless cup of green gift card designs in Starbucks stores or you can pick up the standard green logo-designed gift cards in most grocery stores. If you want to save a few dollars, buy a discount Starbucks gift card and treat someone to a frothy beverage on the morning of St. Patty's Day for a little less.
2. Groupon Gift Cards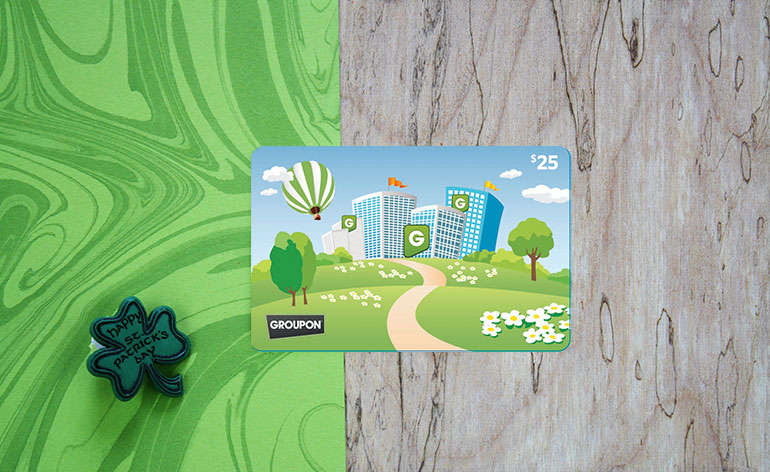 Speaking of saving money, Groupon's daily deals feature things to do, restaurants to try, services you need, activities in your area and more–all at a great discount. So if you give this green-colored gift card to a friend on St. Patrick's Day chances are it will be used to save some greenbacks on an upcoming adventure. Sounds like a good deal to me! Buy Groupon gift cards at a grocery store in your area.
3. Golf Gift Cards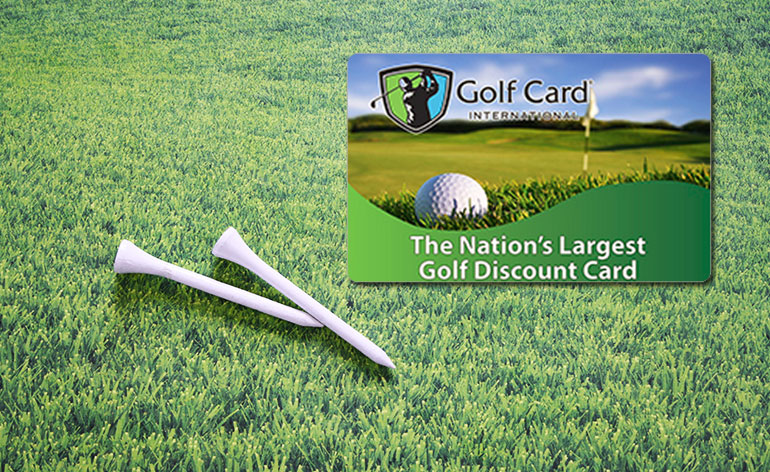 Planning to spend St. Patrick's Day with a golfer? Get a Golfsmith gift card gift card and hit the greens! Can you think of a better way to celebrate this time-honored patron saint of green?
4. Barnes & Noble Gift Cards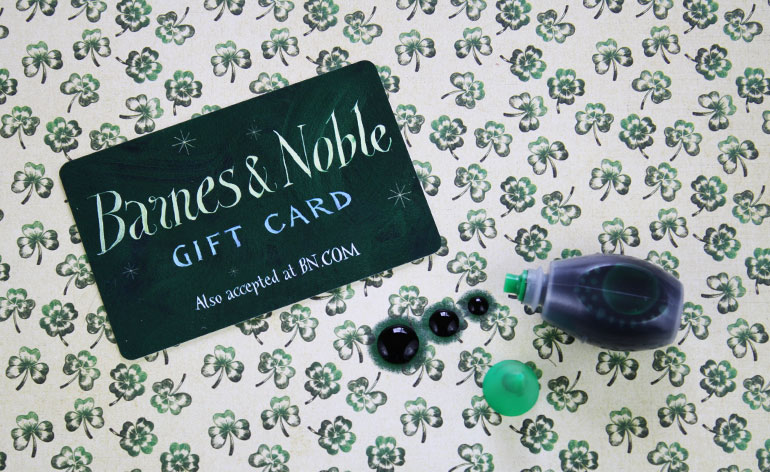 Growing up, we celebrated St. Patrick's Day at home with the simple green-colored food mentioned above. At school, we wore green to avoid getting pinched. That was it. Now it seems that St. Patty's Day activities at elementary schools are on par with Halloween and Valentine's Day. Each of my kids has had to make a leprechaun trap at some point, there is talk of green shamrocks throughout the month of March and my middle son got so freaked out by the naughty things a leprechaun did to his Kindergarten classroom that he was afraid to go to school. Given that schools and teachers are in to this green-themed holiday, a green Barnes & Noble gift card seems the perfect way to celebrate it.
5. Whole Foods Gift Cards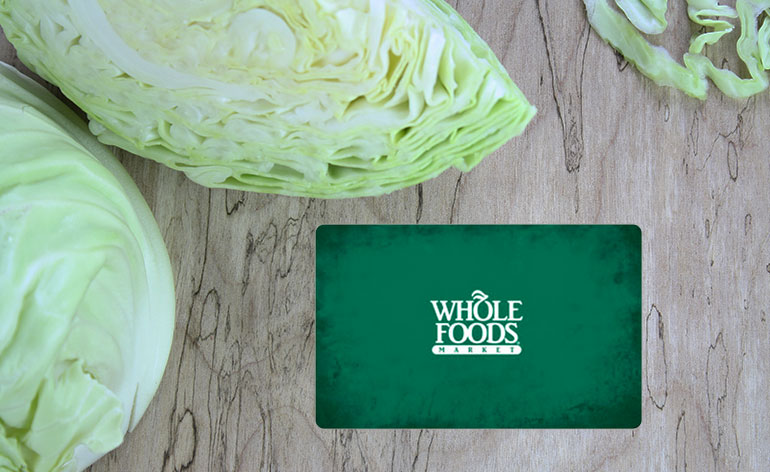 If a friend is planning to cook a St. Patrick's Day feast, then get a green Whole Foods gift card to pitch in on the cost. I'm sure you'll find all the ingredients necessary to make traditional Irish food such as the famed corned beef and cabbage, soda bread, shepherd's pie and potatoes. Yum!
You can buy Whole Foods gift cards at a Whole Foods store or via their website.
6. Olive Garden Gift Cards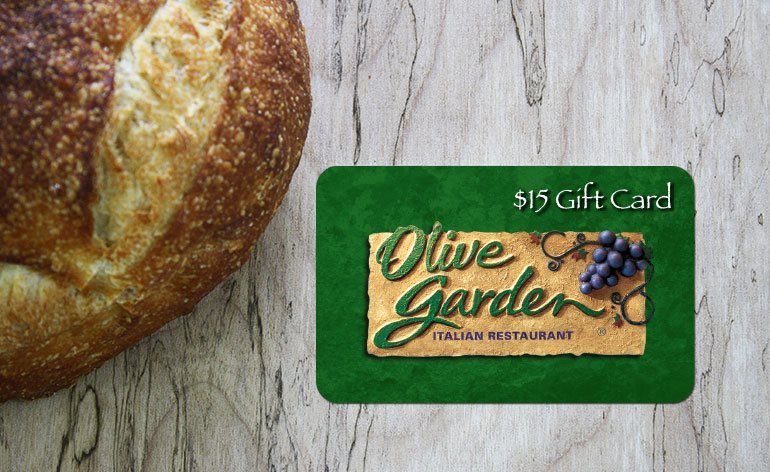 You won't find a traditional Irish feast at this restaurant, but Olive Garden Italian Kitchen has a scrumptious menu just the same, including baskets full of breadsticks! Spread the luck of the Irish by giving someone a green-designed Olive Garden gift card. It can be used at other Darden restaurants including Bahama Breeze, Seasons 52, Yard House and LongHorn Steakhouse. How lucky is that?
7. Panera Gift Cards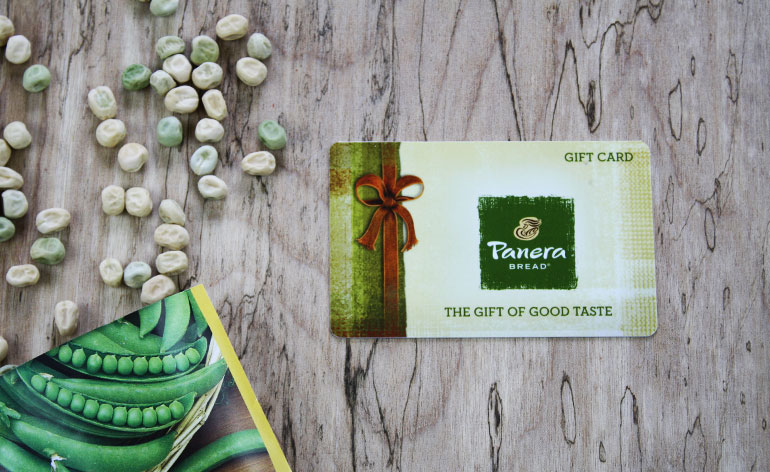 I'm assuming you've heard about St. Patrick's Day parades, leprechaun trickery, green drinks served all over town and a variety of other popular, Irish-themed traditions. Did you know, however, that some people plant peas to honor the Irish patron saint? It's true. Apparently the color is right, the season is right and it's lucky to plant your peas on March 17. If you're not planning to dig around in the garden but still want to deliver a green gift card, how about a gift card to Panera? You might be able to use the card to buy a bowl of split pea soup or one of the other vegetable-based items on the menu. I know it's a stretch, but I think Panera is worth stretching for!
8. DSW Gift Cards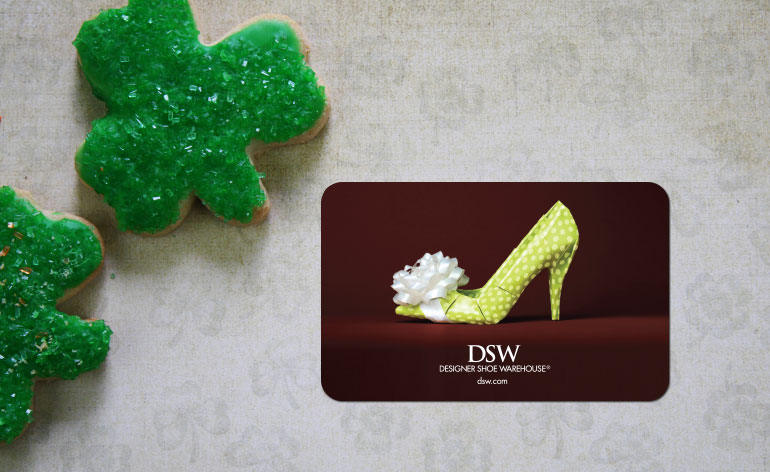 If you don't need a new green shirt for March 17, then have you considered getting a pair of new shoes? The classic green pump on the face of DSW gift cards is enough to make me want to go shoe shopping right now. This would be such a cute gift card to deliver with a pair of green shoe laces (tied in a bow) or tucked into a pair of shamrock green socks. So cute! Pick up a DSW gift card at the store or online and make someone's St. Patrick's Day the best it's ever been!
9. Custom Visa Gift Cards
If you can't find a store or restaurant gift card that is green, you can always make your own green-themed custom Visa® gift card. Select an image from our library of St. Patrick's Day gift cards or upload a photo of your own to make a personalized Visa gift card. Grab a photo from years gone by or snap a selfie in seconds to make a one-of-a-kind gift card to make this the most fun St. Patty's Day ever. Put Irish-inspired words on the embossed message line such as "Irish You Were Here," "Lucky You," "Top of the Morning" or "Kiss Me I'm Irish."
10. Subway Gift Cards
There's no rule that says you have to eat corned beef and cabbage for St. Patrick's Day. Get a green gift card for SUBWAY restaurant and pick from any number of delicious meals. I'm a fan of the BMT, my boys like a plain turkey sandwich and my daughter likes the soups. A SUBWAY gift card can be used to purchase all of these items plus several others.
11. Xbox Gift Cards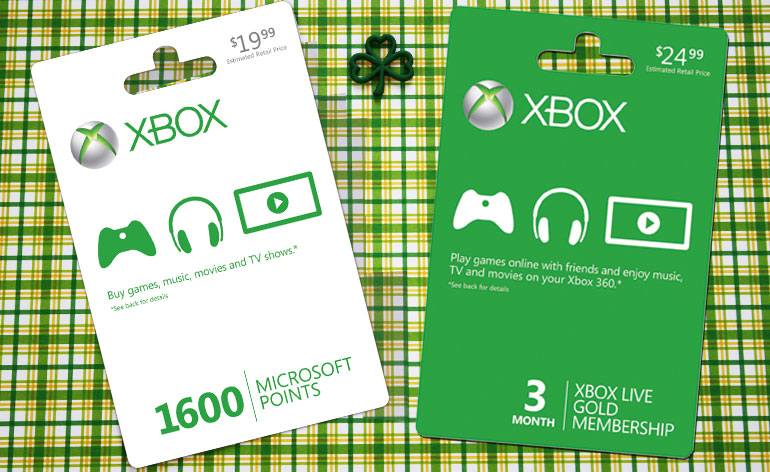 With all this talk of leprechaun trickery, your kids might be slightly suspicious if they wake up on St. Patrick's Day to find Xbox gift cards waiting for them. If you recently delivered (yet another!) lecture on limiting screen time, your children may suspect these are leprechaun gift cards that don't work. But no! They'd be wrong because you're the best mom ever and these cards are some of the best green gift cards as well!
12. iTunes Gift Cards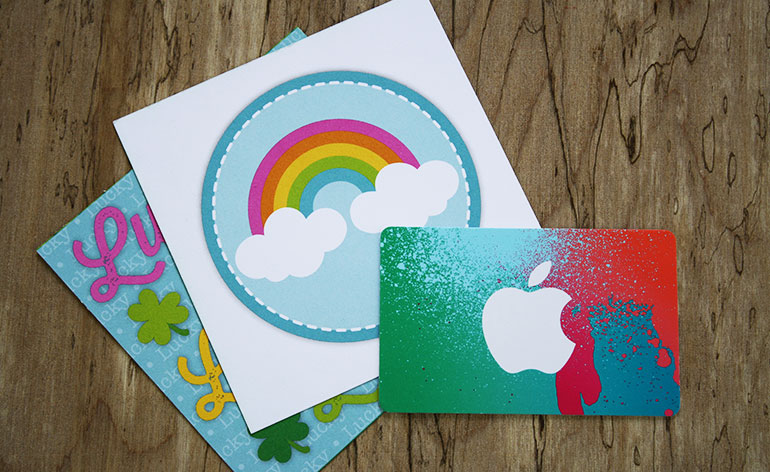 Forget the chocolate coins. Put an iTunes gift card at the end of a rainbow this St. Patrick's Day. I found a few rainbow crafts on Pinterest that are perfect. Make this washi tape rainbow, this rainbow chain mobile or these rainbow cupcakes. Attach the gift card to the paper strips in either craft or dip the iTunes gift card into the rainbow frosting at an angle. What a treasure!
13. Spotify Gift Cards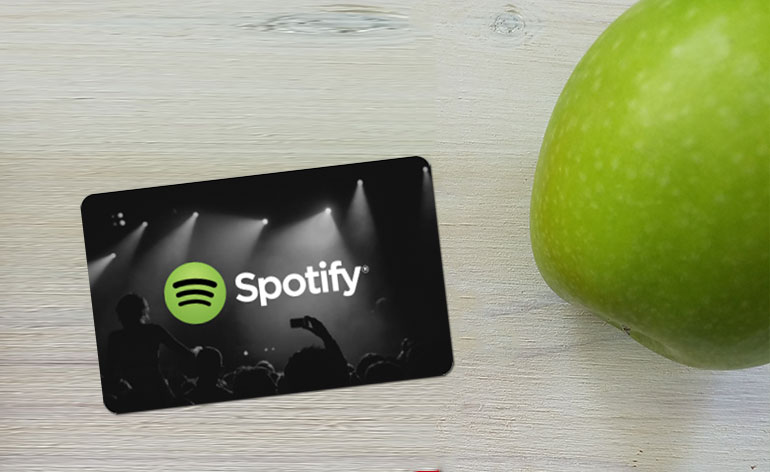 Just another example of a gift card that is green both in color and in the way it reduces your footprint on the planet. With streaming music, you no longer have to buy CD's or figure out what to do with the plastic CD cases that they come in. Get a Spotify gift card and get your groove on for St. Patrick's Dy.
14. BP Gift Cards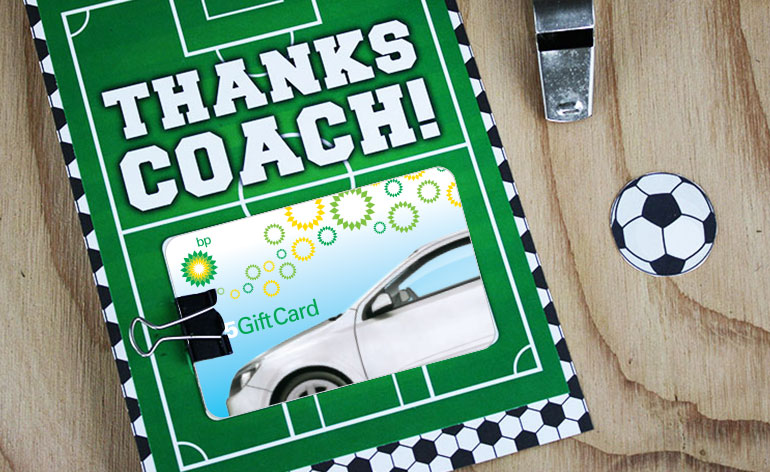 Though a gasoline gift card might not be a "top of mind" gift card for St. Patrick's Day, it would make a great gift for someone who travels, a friend who commutes to work each day or a student who has to pay for his or her own gas. You might also get it for coach–the one who drives to and from practice every day just to help you get better at the sport you love. A BP Station gift card is both green and versatile. So is the Hess gift card pictured here. You can use it to buy fuel, of course, but it can also be used to pick up midnight snacks, an extra phone charger when you're out on the road or a car wash after it rains.
15. Krispy Kreme Gift Cards
Krispy Kreme is a gift card I love because it's just a fun treat to give someone and you don't have to spend a lot of money a Krispy Kreme gift card to make it useful. With a couple of dollars, you can buy all sorts of hot donuts right off the line. Plus, for St. Patrick's Day, you can buy donuts with green frosting on them too. A cute way to deliver a Krispy Kreme gift card is to put it inside a box of donuts, clip it to the top of a bag of donut holes or slide it into a Krispy Kreme hat. All green. All good.
16. Bass Pro Shops Gift Cards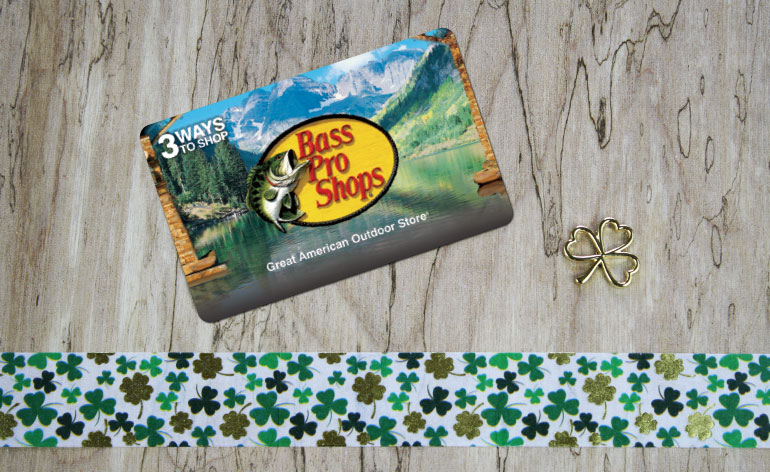 One of the challenges I face every year is finding something green to wear on St. Patrick's Day so that I don't get pinched. Green is just not in my color palette. With a gift card to buy something green, however, things could be different. Bass Pro Shops gift cards and L.L. Bean gift cards are all green and they all sell green clothing! This is perfect for me because I'd rather wear sporty clothes than any other type. Plus, I checked each website and all three allow you to do a search for clothing based on color. So buy this gift card early to get your St. Patrick's Day outfit ready to go!
17. Actual Green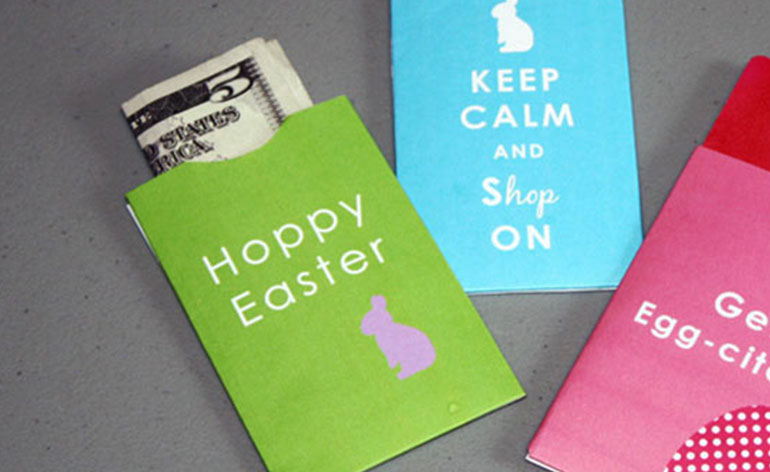 Ok, let's be honest. The most fun "green" you can give someone for St. Patrick's day is probably some actual green in the form of a few dollar bills. As much as I love my gift cards, I am also a fan of cash. If you want to give someone cash for this holiday, then tuck it into a gift card holder and write the words "Lucky You!" on the card. Of course, you could always give someone a lucky penny instead. The gift would be much cheaper but not as much fun to receive.
The more I look, the more I see other green gift cards all around. I know St. Patrick's Day isn't a typical gifting holiday, but that doesn't mean we can't have a little fun with it. Let me know if you have other green gift cards to suggest. And tell me if you would deliver them on St. Patrick's Day or a few days earlier so the recipient can use the card during the celebration. If so, leave a comment below or reach out to me on Twitter (@GCGirlfriend).
Happy St. Patrick's Day!
~Shelley Hunter, Gift Card Girlfriend