Time to get creative with gift cards you won't find at the grocery store and a few that just need a new spin.
Post as it originally appeared on Manilla.com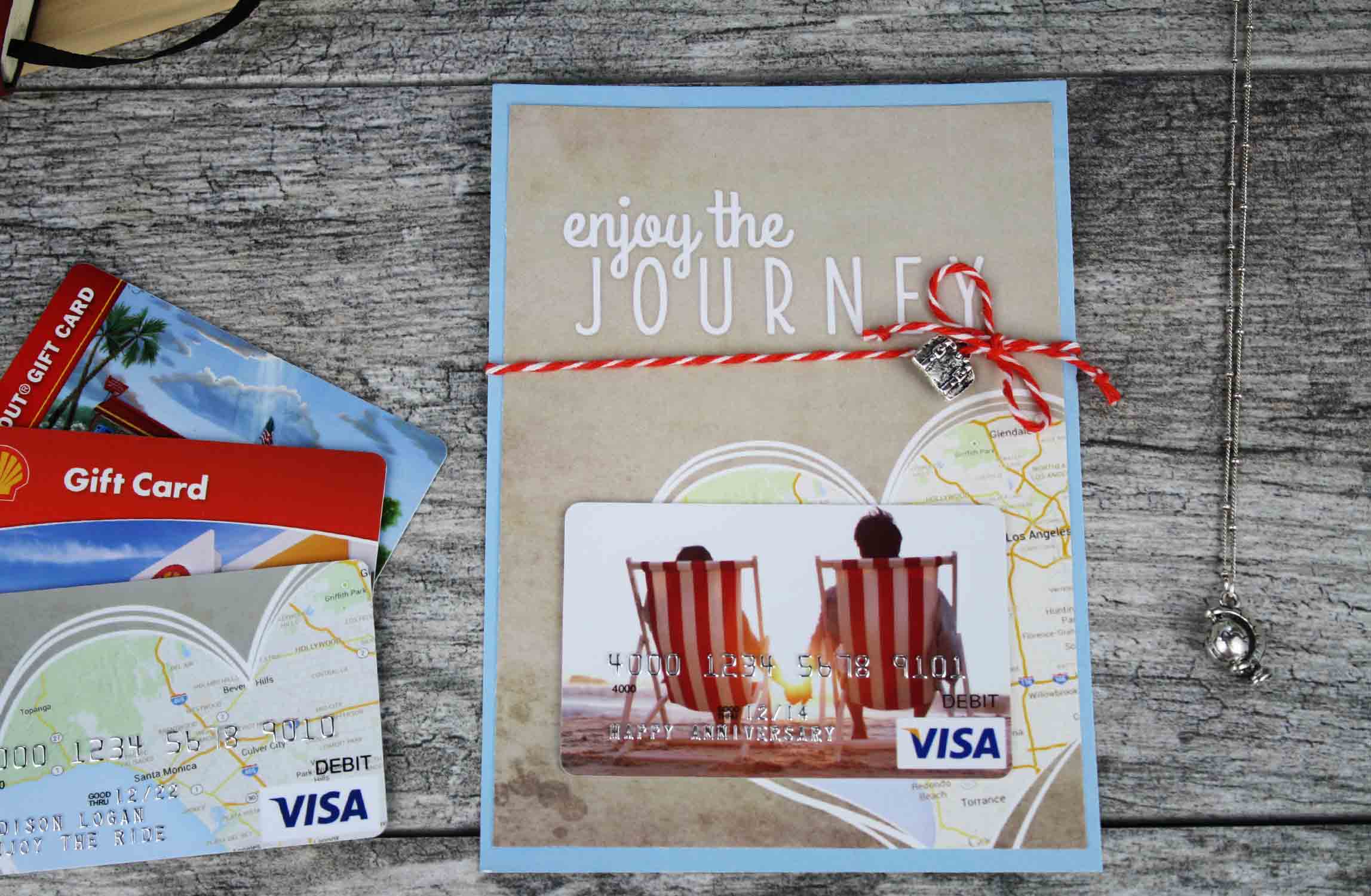 I'm a fan of the gift card kiosk at the grocery store. I love the convenience of being able to buy gifts while shopping for groceries, and I appreciate having so many gift cards available in one place. But if you're looking for more creative gift cards this holiday season, try one of the following:
Do-it-Yourself Gift Cards.
At Giftcards.com, you can make your own Visa or Mastercard gift card. Using images from your personal library or Facebook account, select the type of gift card you want to give, upload a photo, and add a message to the card's embossed line. Personalized gift cards are one of a kind despite being redeemable at thousands of locations.
"Mom and Pop" Gift Cards
Support local businesses and help friends and family discover new stores and restaurants by giving local gift cards during the holidays. If you want the recipient to have a choice of which small business to patronize, give a chamber of commerce or merchant association gift card that is redeemable at various establishments within a network.
Family Time Gift Cards
Help families spend time together with gift cards to local entertainment venues such as the bowling alley, roller rink, ice skating rink, laser tag facility, miniature golf course, trampoline jump house, and others. With rising ticket costs at nearly every turn, families will appreciate spending time together without paying so much money.
Parks and Recreation Gift Cards
Look for gift cards at the community center or parks and recreation department in your town. With classes and activities available for all ages, this is a gift card that could lead the recipient to meeting new people, starting a new hobby, or learning a much-needed skill. If your town doesn't have a gift card, buy a Visa or Mastercard gift card, and deliver it with a copy of the activities catalog.
Health and Wellness Gift Cards
Insurance companies, pharmacies, hospitals, chiropractors, in-home care providers, and others in the health and wellness industry sell gift cards that can be used to pay for services. If you have a friend or family member with medical needs, get a gift card to help cover the costs. Deliver it with a book for the waiting room or an offer to drive to her next appointment.
While gift cards to national retailers and restaurants have been around for years, consumer businesses of all types and sizes are starting to provide gift cards of their own. Though not always as convenient to buy as the gift cards sold at the grocery store, less mainstream gift cards might be considered more personal. More effort is required to obtain them, and you have to know the recipient's lifestyle in order to pick the right one.
If there's a unique gift card I haven't covered on this list, let me know in the comments below or reach out to me on Twitter (@GCGirlfriend). With the increasing trend towards giving gift cards instead of traditional presents, there's bound to be even more ways to give recipients the gifts they want with every passing season, and I want to know about all of them.
Happy Gift Carding!
~Shelley Hunter, Gift Card Girlfriend