When it comes to teacher appreciation, end of school year celebrations, the holidays and teacher birthdays, do you pitch in on a group gift for teachers or buy your own?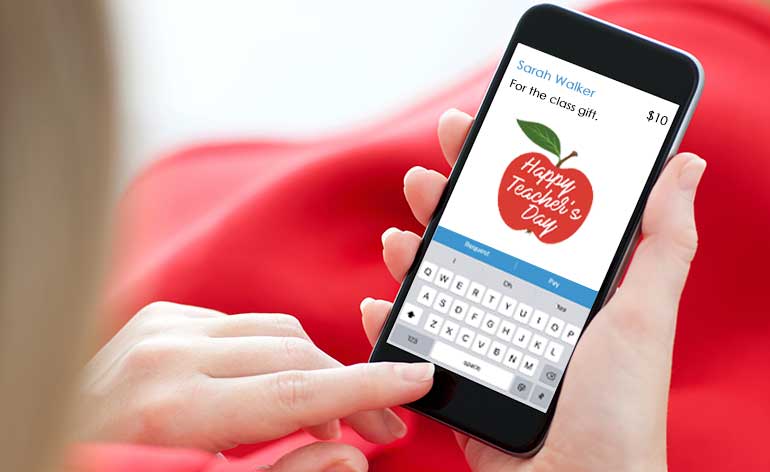 When it comes to organizing group gifts for teachers, there are several ways to do it. You can buy a gift for the teacher and have parents pay you back, require that participants pay in advance of buying the teacher gift or have parents buy individual items to contribute to a larger present. In the post below, I'll share examples of how to make group gifting for teachers easy. But let's start with a poll to find out if parents are more apt to contribute to a group teacher gift or purchase their own.
Do You Contribute to Group Gifts for Teacher?
Do you generally buy or make your own gifts for teachers or are you more likely to contribute to a group gift? Please answer the poll below. And if you have a moment, add a comment below telling me why you do (or don't) prefer group gifts for teachers.
How to Make Group Gifts for Teachers Successful
I am most definitely in the camp of contributing to teacher group gifts for two reasons. The first is that teacher appreciation week, end of school year celebrations and the holidays are busy times of the year. It is easier for me to Venmo a contribution to the room parent for a class gift than it is to buy (and wrap) a gift on my own. Secondly, I like group gifts because I imagine it is better for the teacher to receive 1 significant gift over 20 smaller ones.
Having been through the elementary school system three times as a parent (and double that as a big sister), I've seen my fair share of teacher group gifts gone right and a few gone wrong. So let's talk about each way to organize group gifts for teachers so that all can be successful going forward.
Option 1: Buy the Group Gift and Get Reimbursed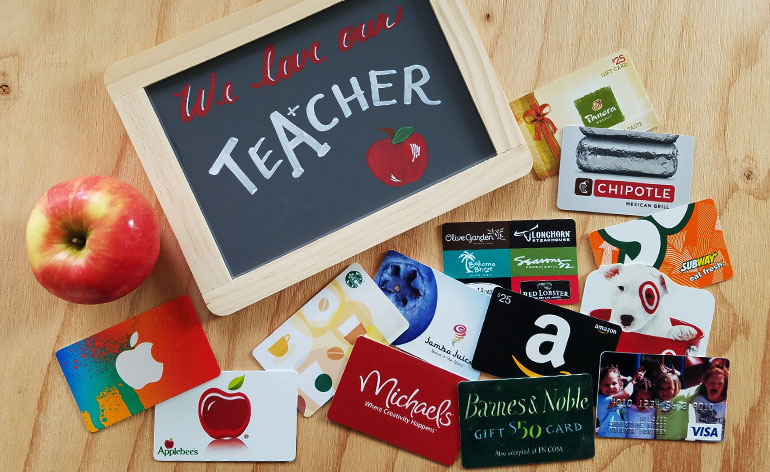 Though one of the more convenient ways to organize a group gift, asking parents to reimburse you for money already spent can also be the method that leaves you short funds. Here's how to make it work if you must:
Set a Budget. Calculate exactly how much money you will spend on the group gift including taxes, wrapping paper, a note card and so forth. I have made the mistake of collecting solely for a group gift card, forgetting that I would need a little extra money to buy a greeting card or other pairing items to go with it. Once you set the dollar amount of the group gift (and thus set the group's expectations), do your best to stay on budget. It's not fair to tell people the group gift will cost $12 each, and then ask for $20.
Ask Participants to Opt In Ahead of Time. Do not assume that every child in the class will be participating in the group gift. Some simply will not have the means and others will want to make or buy their own gifts. Since you won't know how much each parent will need to contribute until after each has opted in or out, give parents a realistic range of what they can expect to pay if they agree to participate.

Sample Text: "Please let me know by the end of the week if you would like to contribute to a group gift for teacher appreciation week. I expect the cost per person will be about $3-$7, depending on how many parents participate."
Give Payment Instructions and a Deadline. After you buy the gift, report back to the parents who agreed to be part of the group gift. Explain how much the gift cost, when it will be presented, how much each person needs to pay you and how to send payment.

Sample Text: "I bought a $60 gift card to Starbucks and a $15 travel mug to put it in. I used my own cellophane wrap and ribbon to package it and the gift will be on the teacher's desk first thing in the morning. We had 15 people participate, so please Venmo $5 each to @best-room-mom by Friday."
This is a great way to organize group gifts for teachers when you know parents will follow-through on their commitments to contribute. If you're understandably not sure and not prepared to pay any shortage (or ask parents to pay a little more than expected), then follow the two methods below. Both will help you manage your own pocketbook in the process.
Option 2: Collect Money Before Buying the Group Gift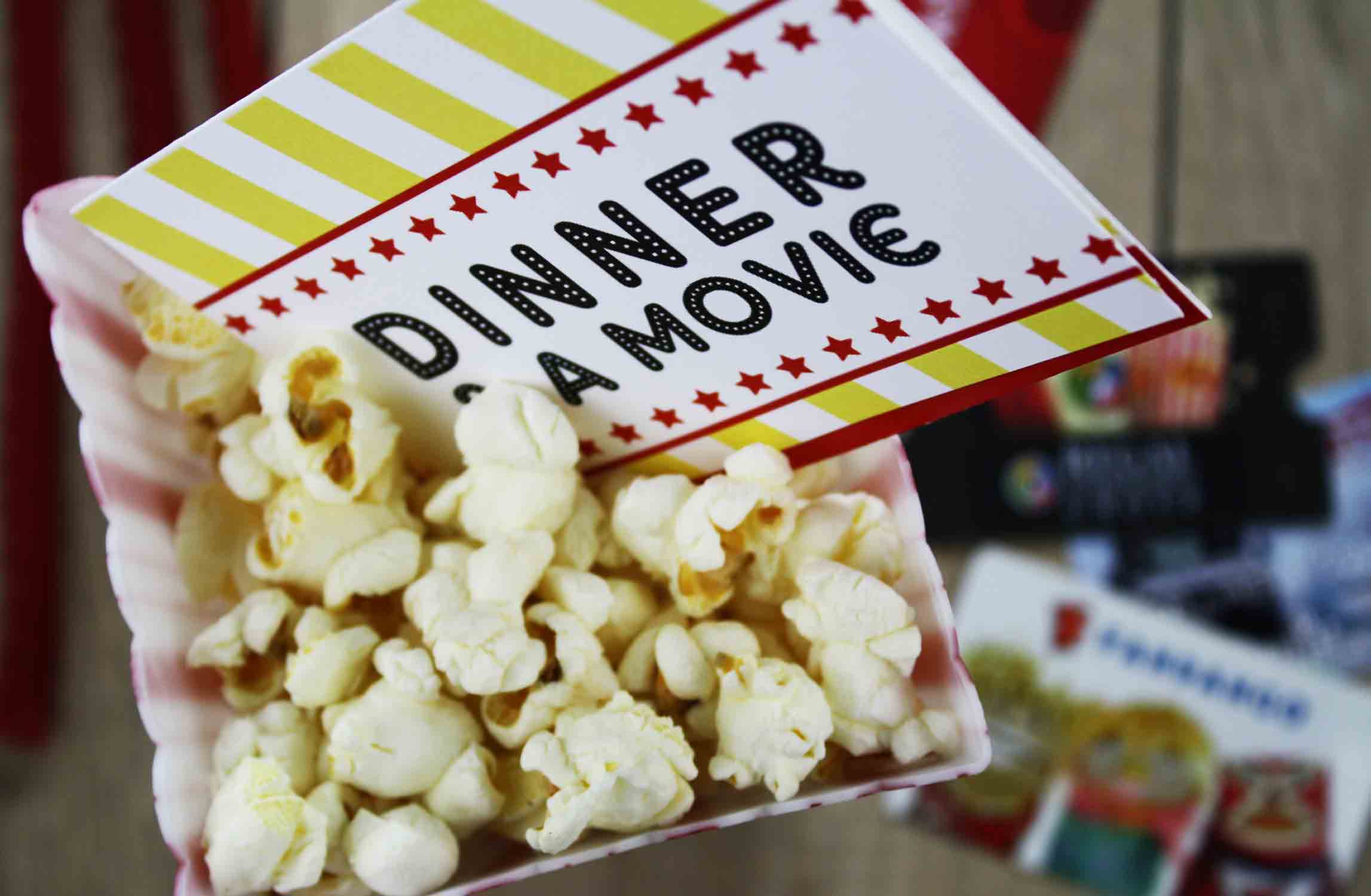 This is the way I normally organize group gifts because I prefer to collect money up front and adjust my spending accordingly. The process is similar to the method above, but I'll walk you through it anyway:
Set a Flexible Budget. Determine roughly how much money you would like to collect for a group gift and invite people to participate. Since there may be guidelines on how much money you can gift a teacher in your school district, you should specify a suggested amount so parents all contribute roughly the same nominal amount. Be prepared to adjust your spending plan based on how many people participate.

Sample Text: "I am organizing a group gift for teacher appreciation week. If you would like to contribute, please send Venmo payment to me by the end of the week. I plan to buy a restaurant gift card for however much we collect. The suggested contribution is $10 per family."
Set a Payment Deadline. As much as I don't like getting short-changed when organizing group gifts, I almost dislike receiving late money even more. It's awkward at best when someone gives you extra money after you already purchased a group gift, wrapped it up and presented it to the teacher. Since you can't give the extra cash to the teacher, you'll either have to decline the contribution or go buy another gift. Giving people a deadline will help you avoid this situation.
Report Back to the Group. I think it's nice to let people know how you spent the money they contributed to a group gift. A simple text is fine.

Sample Text: "Thank you for all of your contributions. I collected $150! I used this to buy a $100 Happy Dining gift card, $45 Regal Cinemas gift card and a $5 greeting card that all of the kids signed on their way into the classroom this morning. Mr. Graham loved it!"
This is the best way to organize group gifts for teachers when you want to know exactly how much money you'll have to spend, and you don't want to pester people for payment. If 5 people contribute $10 each, then you buy a gift for $50. If you get more, you spend more. It's simple.
If you need suggestions on which gift cards to buy, here is my list of the best gift cards to buy for teachers.
Option 3: Invite Parents to Bring Items for a Collection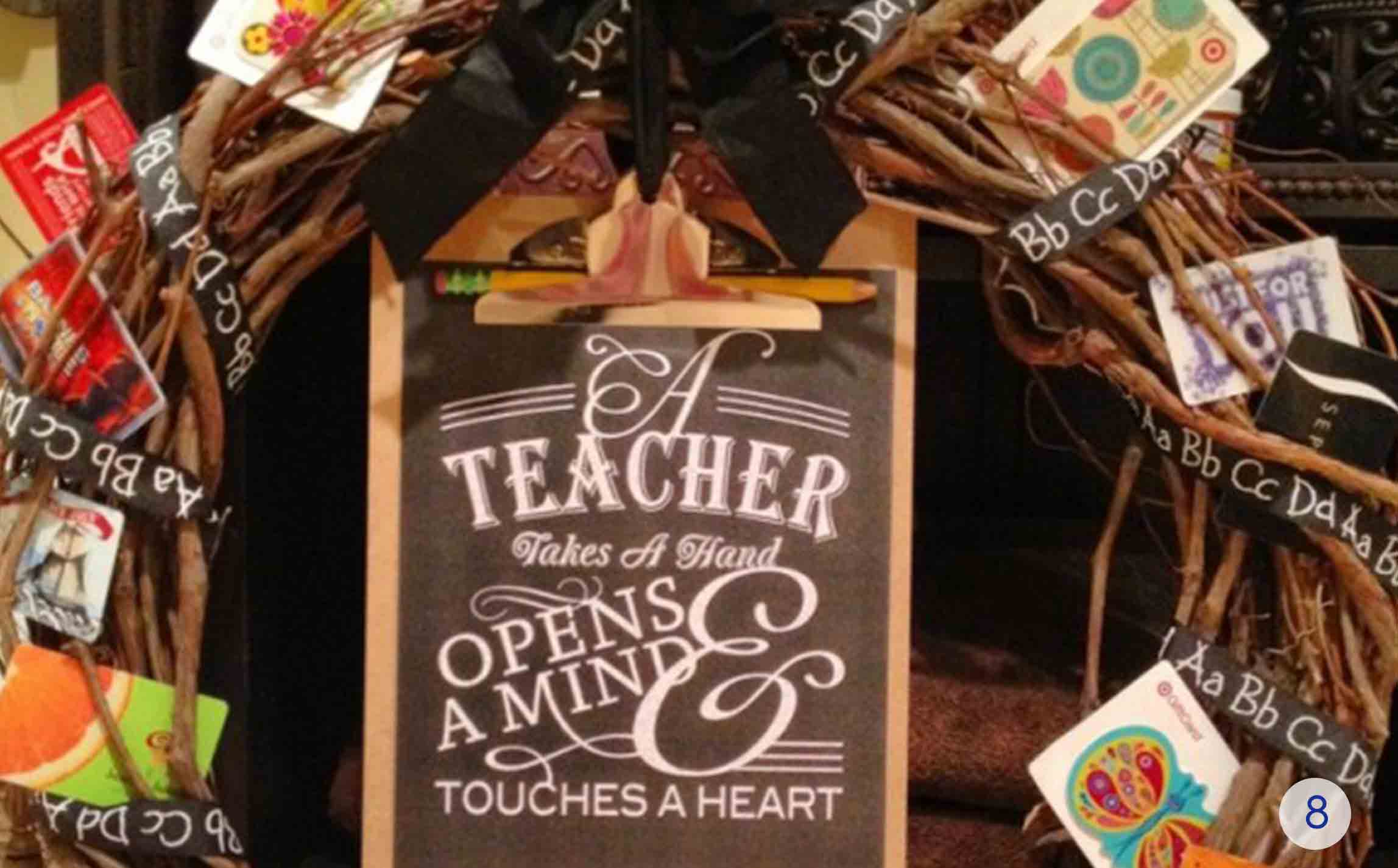 Another way to organize group gifts for teachers is to invite parents to each bring an individually purchased gift around a theme. Whether you're filling a gift basket or making a gift card wreath, this method allows the group organizer to ensure the teacher receives a cohesive gift without having to cover the cost up front. Here is how I've seen this type of teacher group gift work best:
Pick a Theme. When my daughter returned home from fifth grade camp, parents were asked to bring items that could go into a relaxation-themed gift basket to thank the teacher for creating an amazing week for our kids. The room parent created a sign-up sheet that included items such as a spa towel, candles, soaps, essential oils, a magazine and more. Some items cost more than others, but parents could choose multiple (or none) of the items. We all arrived with our contributions and filled the basket just before the buses showed up with our campers. On another occasion, we were asked to create an Italian-themed dinner basket which consisted of pasta, bread sticks, seasonings and such.
Create a Sign-Up System. Whether you send out a mass email, create a paper sign-up sheet or use a service like SignUpGenius, give parents a list of the items you'd like to have contributed. The upside to this system is that people will be creative and are likely to surprise you with even more than you imagine. The downside is that you might not get as much as you'd like if people opt out of the group gift. By having a sign-up, you will know what to expect and change plans if participation is sparse.
Bring the Basket or Wreath. Unless you include the basket (or other container) on the sign-up sheet, you'll need to provide something for the contributions to go into and you're likely going to want some ribbon and a notecard too. Be prepared with that.
Baskets are fun, of course, but I am a fan of the gift card tree, plant or wreath as well. All you have to do is bring a plant, bouquet, potted tree, or wreath along with some ribbon and a pair of scissors. As the gift cards arrive, simply tie them to the tree.
Just remember, the best gift cards to give in small denominations are those that can be used to buy a "whole" gift. A $5 gift card, for example, is perfectly acceptable to a restaurant like Jamba or Starbucks. But it's not a great dollar amount for a clothing store. So, be sure to offer gift card suggestions when you invite people to contribute to this group gift for your teacher.
Here's a fun group gift idea that comes with a free printable: Keyring Full of Gift Cards for Teacher
Is the Group Gift from Everyone?
If not everybody in the class contributes to the group gift for your teacher, you may be wondering how to sign the card. As the class parent, I think the right thing to do is to present the gift on behalf of the entire class. This isn't a wedding, baby shower or birthday bash, after all–where presents are the norm. This is the classroom where all kids should be given equal opportunity and importance. You never know what hardships a family is facing privately and this is not the time to get technical over a few bucks. So either sign the card from the entire class or invite all students to write a personal note, regardless of whether or not their parents contributed to the present.
Here are some other tips on how to organize a group gift that is NOT in the classroom.
What other questions do you have about organizing group gifts for teachers? Let me know in the comments below or reach out to me on Twitter (@GCGirlfriend) or on Instagram (@Gift.Card.Girlfriend).
Happy Gift Carding!
~Shelley Hunter, Gift Card Girlfriend