Turn a simple clay pot into a delightful candy corn gift card holder. This Halloween gift idea is so easy to do, it's S-C-A-R-Y!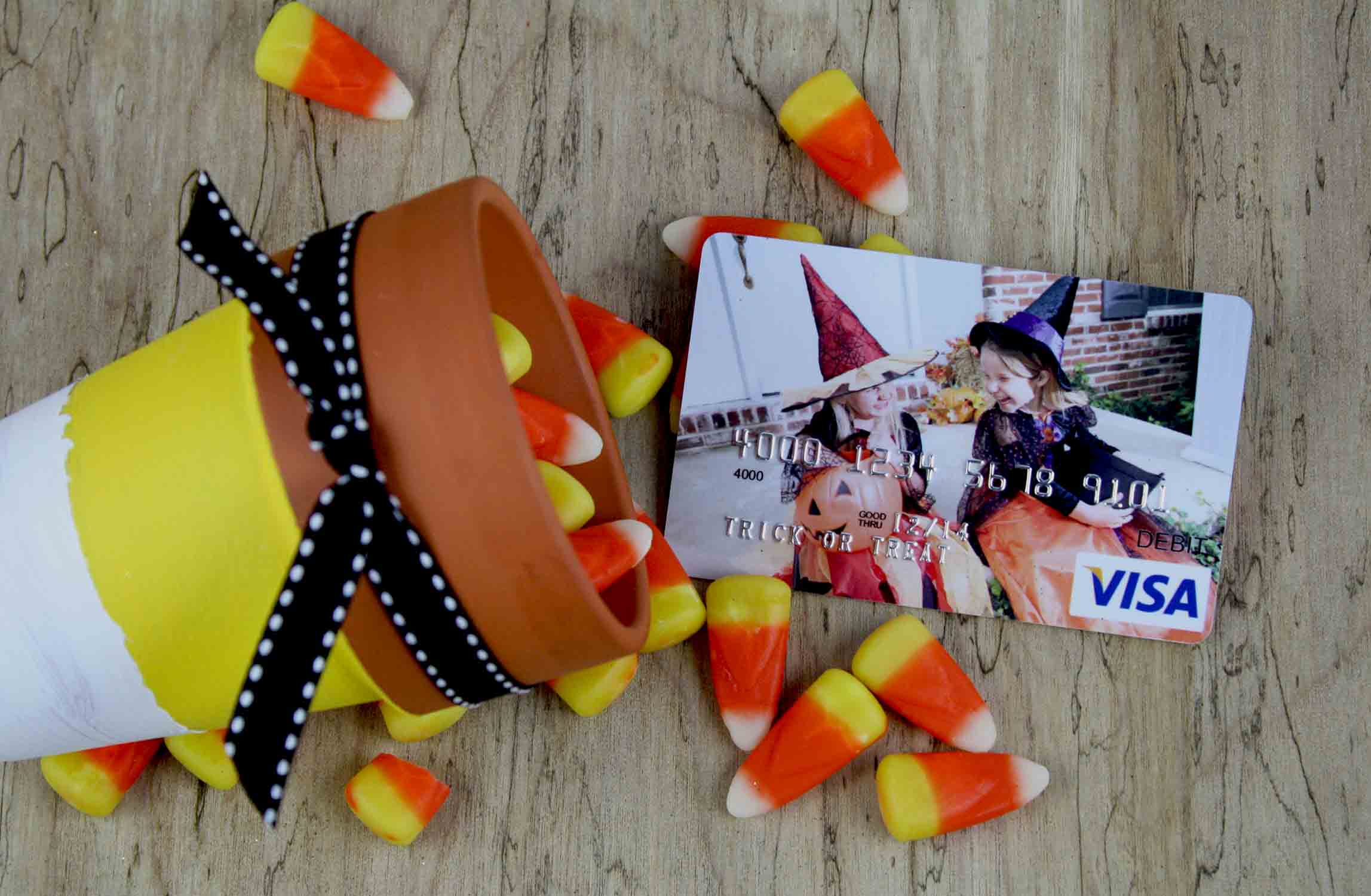 "Gifting Made Easy" by Gift Card Girlfriend
Although Halloween may not be your typical gifting occasion, there are October birthdays and fall festivals that certainly necessitate dressing up gift cards in a fun and festive way. I like this little terra cotta pot gift card holder because it took only a couple of minutes to put together, but looks adorable. It's the perfect compliment to a personalized Visa
®
gift card with a picture of the kids wearing their costumes, a picture of mom making a scary face or dad dressed up like Dracula. Brand gift cards work just as well. All you have to do is order the gift card you want, stop by the craft store for a pot and paint, top it off with a ribbon and you're done!</p.

Order Gift Card
If you like the idea of a personalized gift card for Halloween, then I suggest looking through images you might have taken last year. Try pictures from the Halloween parade or the apple bobbing booth at your church fall carnival. If you don't want to create a gift card of your own, then use one of our Halloween predesigned gift cards instead. Just add a custom embossed message line for fun.
Order a Personalized Visa Gift Card.
Order a Predesigned Halloween Visa Gift Card.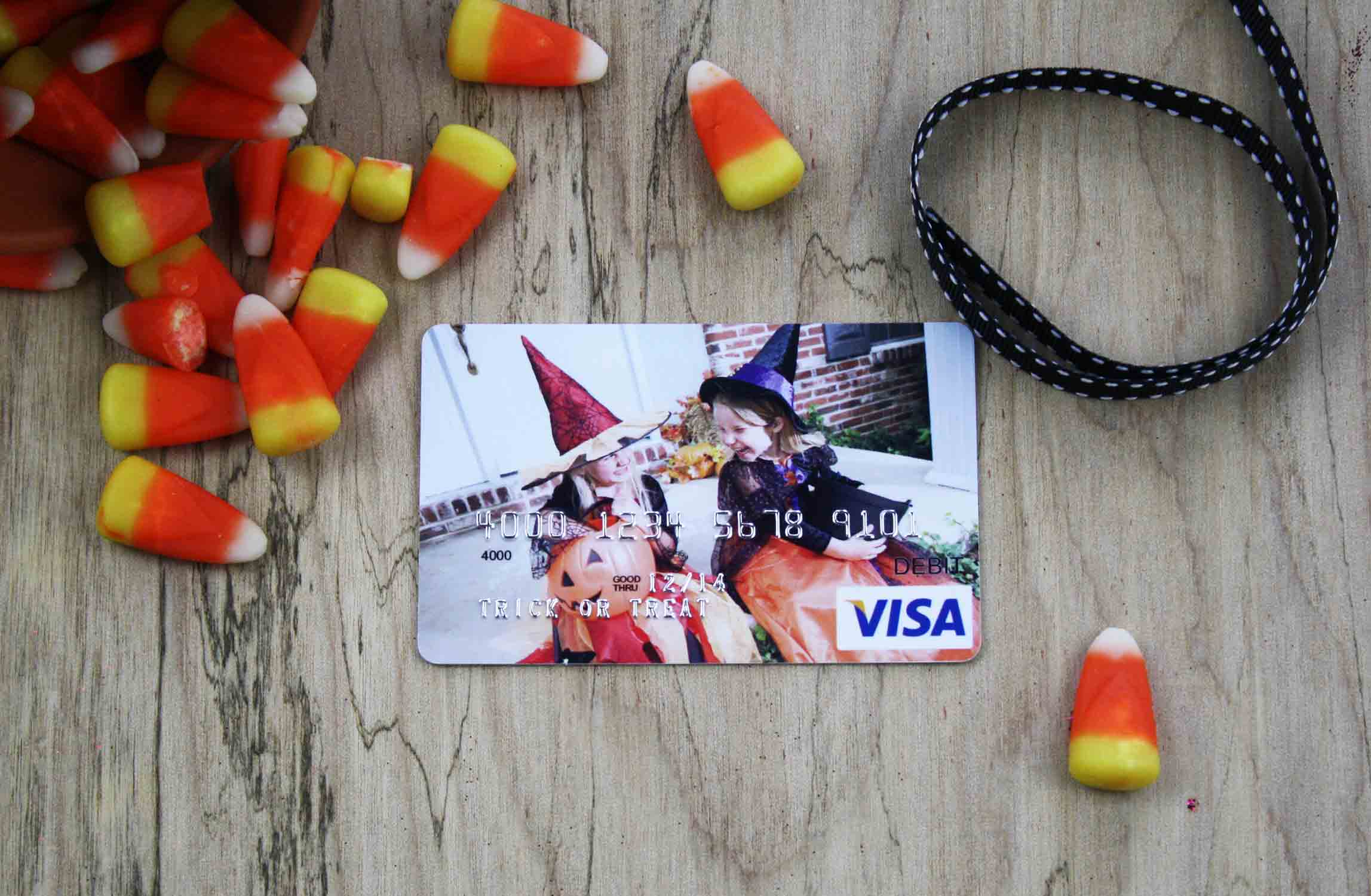 Make the Candy Corn Pot
While you're waiting for the Halloween gift card to arrive, stop by the craft store and pick up a terra cotta pot shaped like a candy corn nugget. Buy some yellow and white paint and get some ribbon to match. Grab a bag of candy corn as well. When you get home, use blue painting tape to mask off the top edge of the pot. Paint a white stripe and a yellow stripe, just like the candy corn. (It doesn't have to be exact. Have fun!). When the pot dries, remove the blue tape and add a ribbon. Fill the pot with candy corn and the matching gift card. Then get ready to hear shrieks of delight when the recipient finds a treat instead of a trick!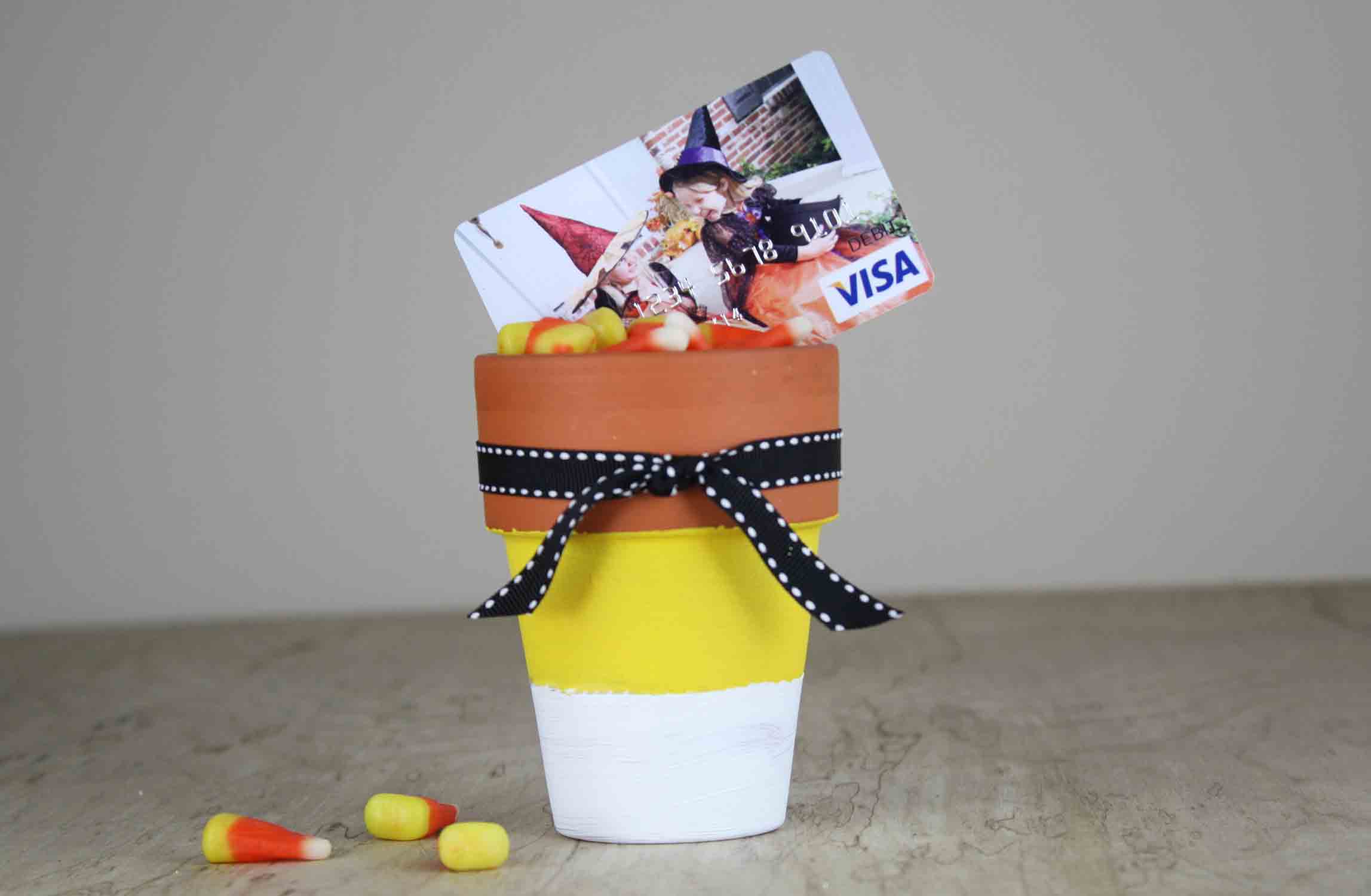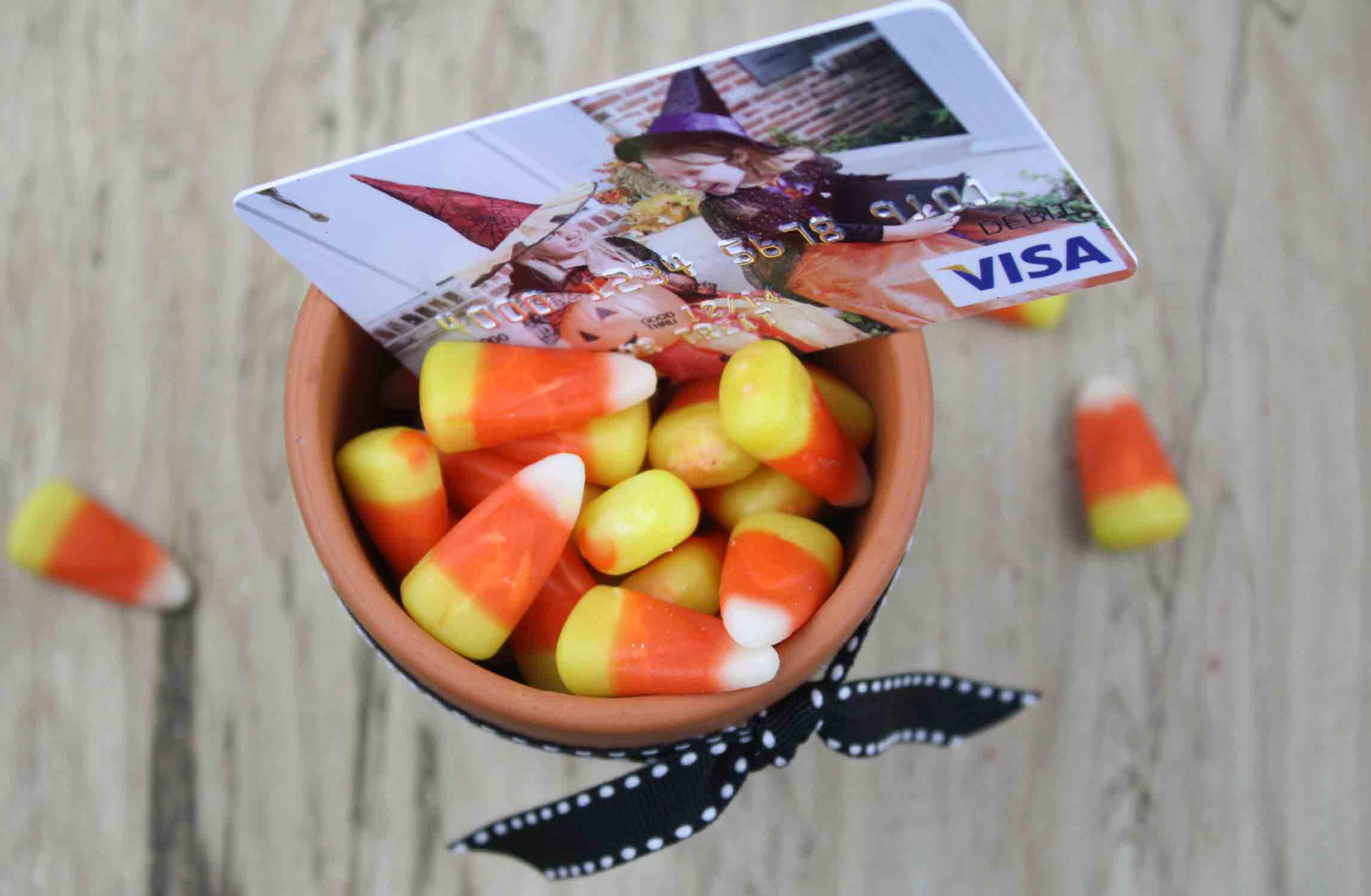 Send a Halloween Gift Card
If you don't have time to get crafty, but you'd like to send a Halloween gift card to someone anyway, then order one online and we can put it into a custom greeting card instead. Simply order a
Visa gift card
like the one shown here and select the standard greeting card option. Take a moment to personalize the card and the accompanying greeting card with the recipient's name and a special message. Tell us where to send the card and we'll take care of the rest!
More on Pinterest
For more Halloween gift ideas, check out the
free prints page
or follow
Gift Card Girlfriend on Pinterest
. If you use this gift idea, send me a link to your page in the comments below or contact me on Twitter
(@GCGirlfriend)
. I want to see what inspires you.
Happy Gift Carding!
~Shelley Hunter, Gift Card Girlfriend