Combine discount gift cards with sales, offers, promo codes and more to make your own sale! When Happy Cards are on sale, stack the savings!
How to Find Happy Gift Cards on Sale
That's easy. When Happy Cards Gift Cards are on sale, I will post them here on this blog post as well as my popular Gift Card Deals blog post. Keep track of this post and you'll always know where to find Happy Card Gift Cards on sale and where to create your own savings!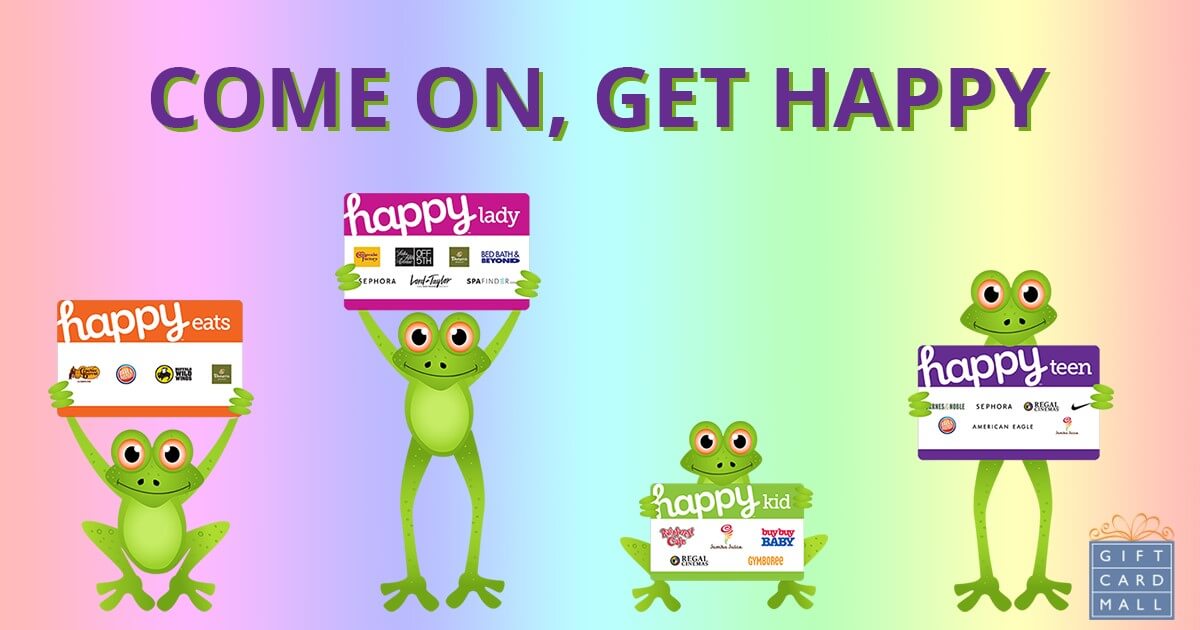 Happy Cards on Sale!
Aug. 28 to Sep. 3, 2018 (or While Supplies Last)
Save 15% on Happy Kid Gift Cards of $50!
Save 10% on Happy Lady, Happy Eats and Happy Teen Gift Cards of $50!
Happy Cards on Sale at GiftCardMall.com/Promotions
Why Buying Gift Cards on Sale is a Good Deal
I regularly post about the benefits of stacking discount gift cards onto other sales and offers to save even more money on planned purchases. Because gift cards can be combined with coupons, in-store offers, promo codes and sale items, you can literally turn any purchase into a sale. Here are just a few examples:
When I say that I use gift cards to save money, I'm not just writing about it. I do this all the time because the savings are real and the process is easy. I even have a trick for creating a sale with gift cards when the card I want isn't on sale. But what about Happy Cards? Can you buy Happy Card Gift Cards on sale?
That's the best part. When you buy a Happy Card gift card on sale, you can CHOOSE where to stack the savings!
Use Happy Card Savings Wherever You Want!
As you know, Happy Cards can be used at the participating merchants listed on the cards. A Happy Eats Gift Card, for example, can be used at Panera Bread, Jamba Juice, Dave & Buster's, Cold Stone Creamery and Burger King. Keep this in mind when you see Happy Card Gift Cards on sale.
The SAVINGS opportunity is this: When you buy a Happy Card Gift Card on sale, you decide where to redeem the gift card, and therefore, where to pocket the savings! Using the Happy Kid Gift Card as an example. If I find a Happy Kid Gift Card on sale for 15% less than face value, I get to decide if I want to save 15% off my next purchase at Gymboree, Jamba Juice, Buy Buy Baby or one of the other stores on the card. If I save 10% on a Happy Eats gift card, I get to save 10% off on my next purchase at Panera Bread, Jamba Juice, Burger King, and so forth.
The BIGGER SAVINGS opportunity is this: Since gift cards can generally be redeemed for whatever you want in a store (with very few, if any, restrictions), you can combine the savings earned from buying the gift card on sale with other discounts available. Gymboree gives new customers a 20% discount when they sign up for their email newsletter. If you save 15% on a Happy Kid gift card and redeem it at Gymboree with a 20% off promo code, you save a full 35% off the face value of your purchase. (If the promo code is valid on sales merchandise, then you have the potential to save even more.)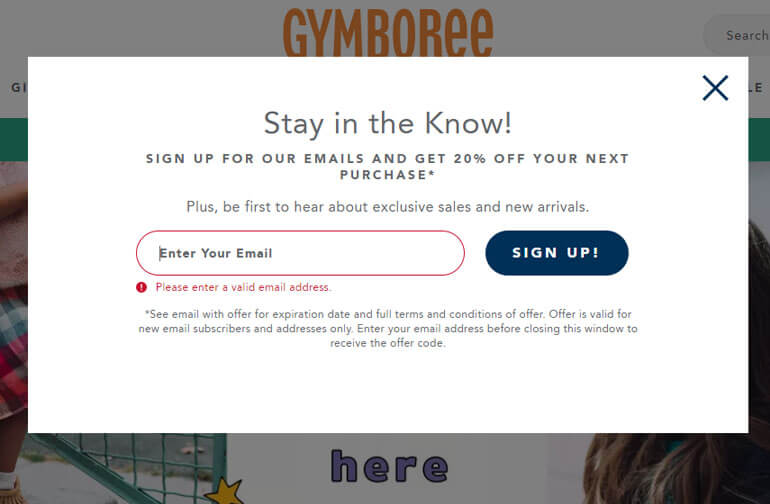 More Questions about Happy Cards
If you have more questions about Happy Cards Gift Cards, leave a question to the comments below and I will answer you as soon as possible. I love helping people get the most of their gift cards. I'm here to help!
Happy Gift Carding!
~Shelley Hunter, Gift Card Girlfriend