Find out what's new in gift cards this holiday season. You'll find new brands, new multi-store options, more flexibility and fewer fees.
What's Hot in Gift Cards for 2021?
Two words–egift and experience.
eGift
After a year of hunkering down, people are newly excited to celebrate and gather–within reason, of course. Though egifts existed prior 2020, demand for contactless gifting increased last year and that trend continues as people are now comfortable sending gifts in lieu of attendance. Even as the country has opened up, we see the benefits of gifting separate from the actual festivities. We used to feel the stress as we purchased and wrapped gifts to take to parties. Now we are increasingly comfortable sending egifts before, during or after events. Not only is it easier for the givers, but recipients can receive gifts straight to mobile devices and nobody has to worry that a gift card will accidentally be tossed when the wrapping paper is taken to the trash can.
Yes, egift cards are still going to be a thing in 2021.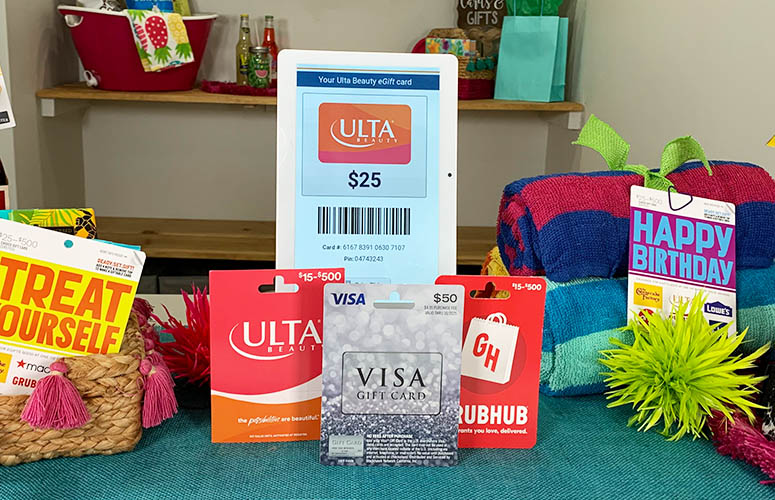 Experience
I have argued for years that any gift card can be used to create an experience for the recipient.
Even a gas station gift card delivers a free tank of gas, maybe the start to a beautiful road trip or a much-needed way to stretch the budget during challenging times. A department store gift card offers the experience of getting to shop for the clothes, shoes and accessories you really want versus those that your mother-in-law (bless her heart) thought you would love.
So as your friends and family members are able to get out and about, give a gift card to return to favorite adventures or one that will encourage a new, longed-for experience.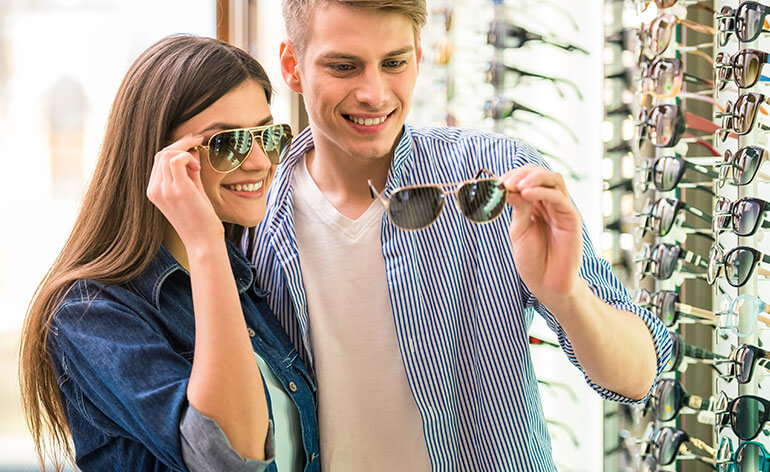 This year, the ways in which you can gift and create positive experiences has exploded with the launch of several multi-store gift cards
Multi-Store Gift Cards
Multi-store gift card options are changing the way we select gift cards. Multi-store gift cards are usable at a curated set of stores and restaurants (a "bundle of brands") listed on the card, giving recipients an even wider variety of ways to create their own celebratory experiences.
You may think mom will use that Happy Holidays gift card to buy a new bed cover at Kohl's, but she may choose to spend it on a new shovel at Lowe's instead. You thought dad would use his Happy Holidays Red Robin for a California burger, but no. He used it to order dessert at Cheesecake Factory.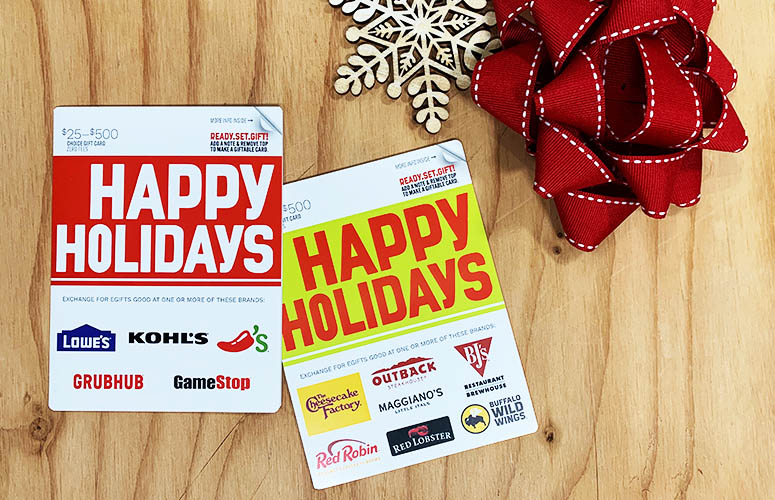 Because each multi-store gift card can be used in a variety of ways, recipients get to craft the shopping experience that best meets their needs. Plus, multi-store gift cards are fee-free with no expiration dates so you don't have to pay extra to give recipients so many choices.
See the complete selection of multi-store gift cards.
Now let's take a look at the new multi-store choices plus some of the other hottest holiday gift cards of 2021.
Happy Holidays
A great gift card option this holiday season is a new multi-store gift card called Happy Holidays.
There are two versions. One is usable at a variety of stores and restaurants. The other is usable at seven different nationally-based restaurants. That means recipients can choose to redeem a Happy Holidays gift card to buy new workout gear, accessories for the home, dinner on the go or a new video game. And that's just the start, there are several other choices as well. I like that these gift cards offer flexibility while also being fee-free with no expiration.
Buy Happy Holidays gift cards.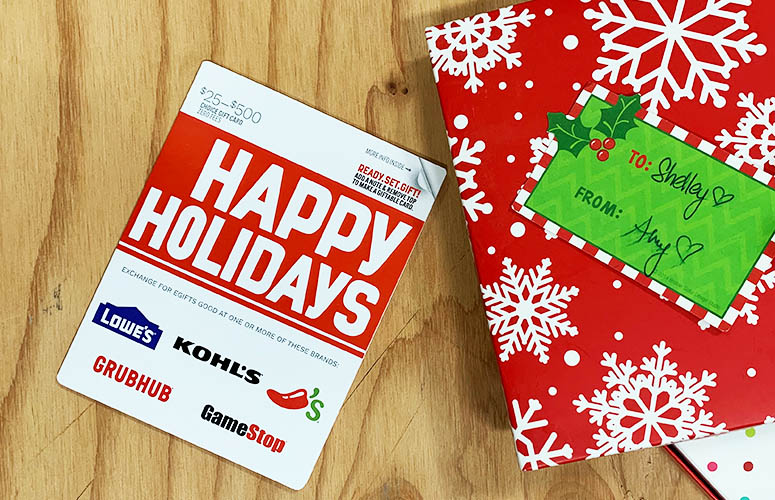 ---
Giving Good® Gift Cards
For people who want to do more with the money they already intend to spend on gift cards this holiday season, Giving Good® gift cards are the perfect choice.
Giving Good gift cards work like the other multi-store gift cards in that each is redeemable at any of the stores and restaurants listed on card. But unlike the other cards, when a Giving Good card is purchased, 3% of the purchase price will be donated to the charity listed on the card. The initial list of charities includes: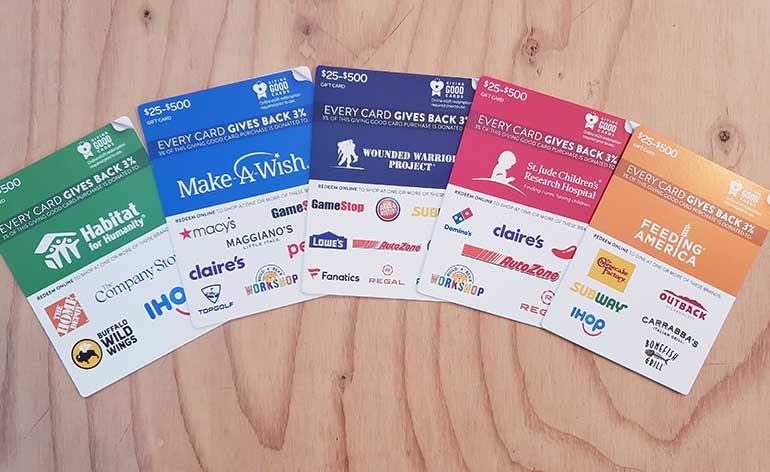 ---
eGift Cards
Whether you want a gift card for a favorite retailer or restaurant or want versatility with a Visa gift card or Mastercard gift card, you can now find all of those options in a digital gift card experience.
What I love about egift cards is that you can customize each one with images, sometimes video, and always a personal message. You can often schedule delivery for a particular day so you can order the egift in advance and know that it will be delivered on-time and you do not have to pay shipping. I also like that you get secure payment with a digital trail of the transaction, so you never have to worry about a digital gift card getting misplaced.
I have two young adult kids in college who are watching their pennies on the daily. I have surprised each by sending unexpected egift cards or Venmo payment to treat them to lunch or a little shopping. Since kids are well-versed in the digital world, a mobile delivery fits their lifestyle perfectly and is super easy for me as well.
---
eGift Card Brands That Won 2021
With all that happened in 2020, a few gift card categories that would have previously been considered middle-of-the-pack, rose to the top as some of the most-gifted gift cards of the year. Because these gift cards can be fully utilized digitally–the entire experience is digital–gifters enjoyed sending them as much as recipients enjoyed using them.
I'm talking about egift cards for food delivery, gaming and streaming–all experiences that became more mainstream when folks were quarantined at home.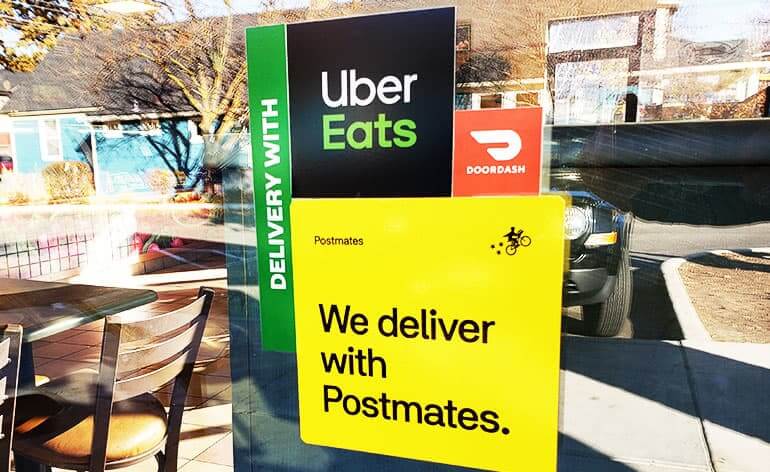 For more insight on egift cards, read the following blog posts:
---
My Pick for Personalization
When it comes to creating custom gift cards, it's hard for me to top the experience created by custom Visa gift cards.
Most people don't know this, but I was a customer of Giftcards.com before I became the spokesperson. I loved the idea of turning a photo into the most-requested gift of the holiday season with very little effort and just a extra few dollars. My love for this product grew as I saw recipients light up and laugh upon opening their gifts. It's not often that a gift card gets passed around a party for people to see, but that is what happens when you give someone a custom Visa gift card. And I have found that kids and teens are especially happy to see their selfies turned into gift cards.
Here are a few pro tips on how to make personalized gift cards even better.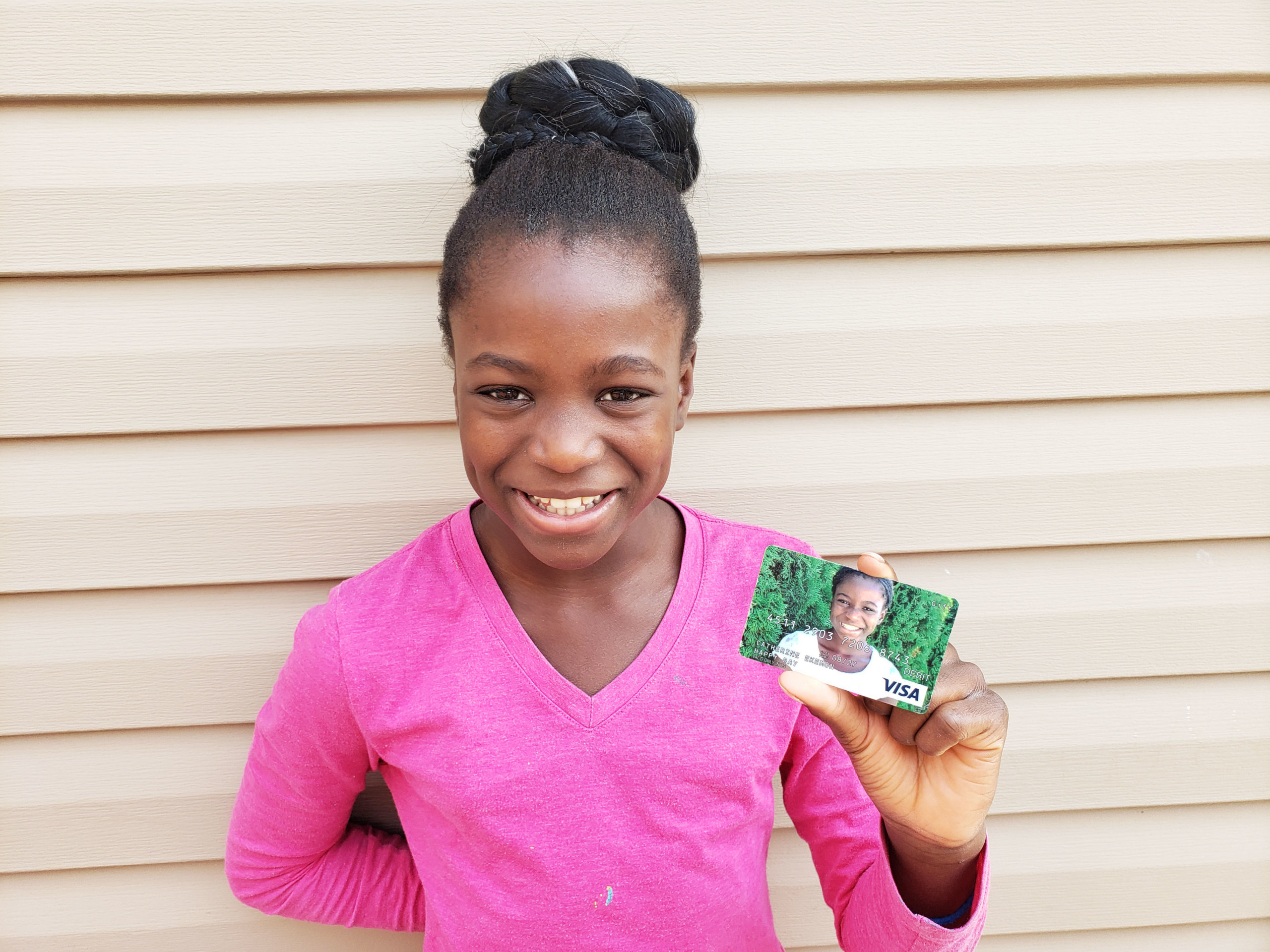 ---
"Top 10" Holiday Gift Cards
If you need help picking out a gift card for a particular friend or family member, check out my Top 10 lists below. For each category, you'll find my picks for the best retailer gift cards as well as the types of gift cards that work best.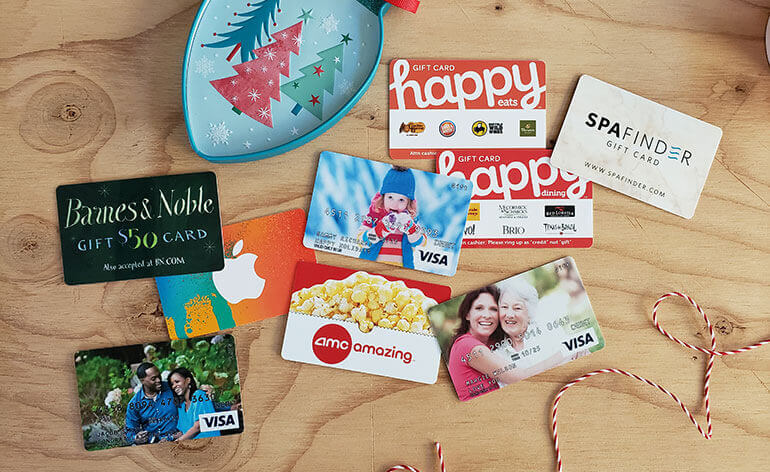 ---
Free Printable Holiday Gift Card Holders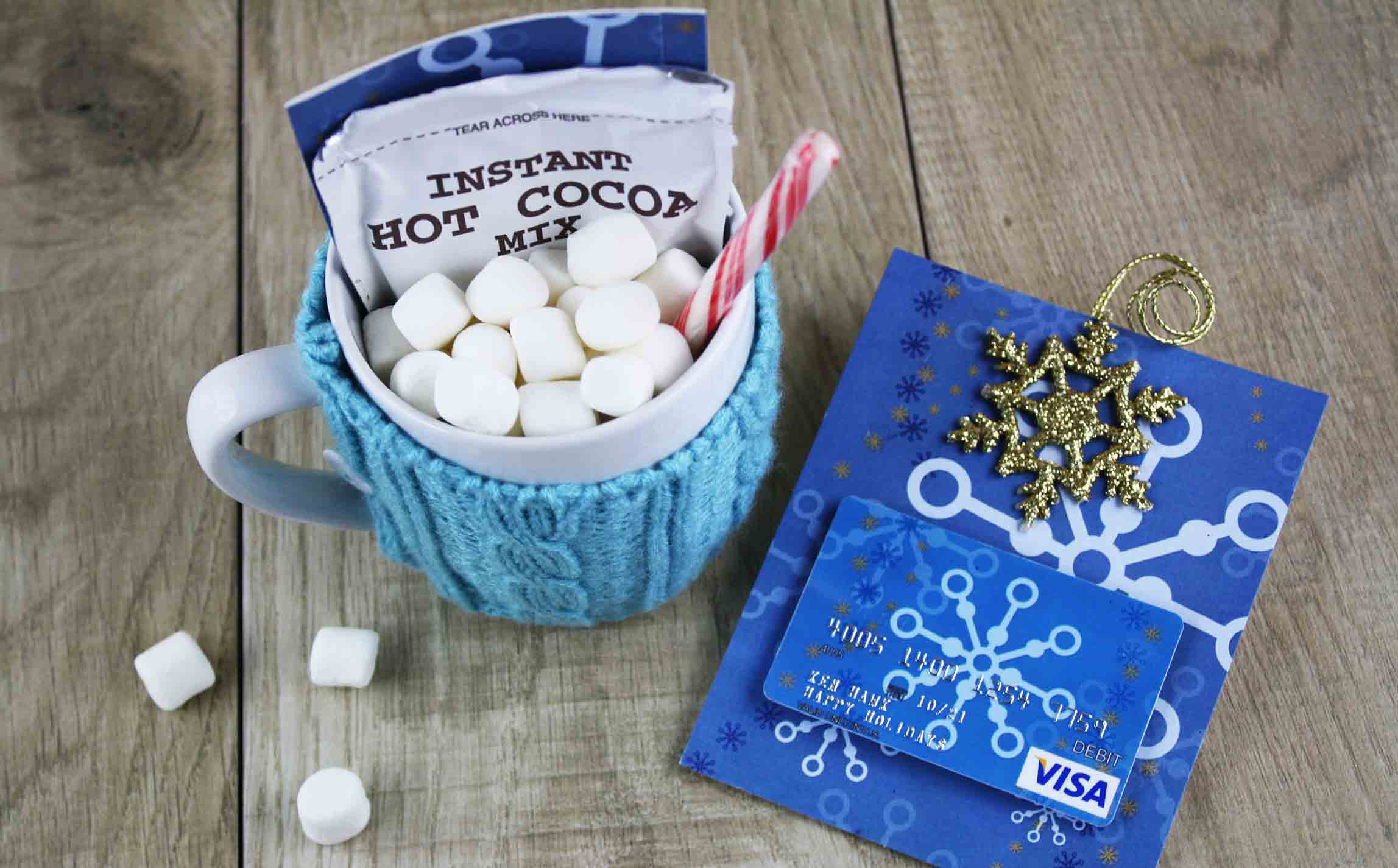 Remember when buying a present also meant buying a box, gift wrap, ribbon and tissue? Gift cards changed that. We went from folding "clean seams" on wrapping paper and adding Tiffany-style bows to turn ordinary gifts into something special, to throwing plastic in a greeting card and calling it "done." The lackluster presentation, I believe, is the main reason people started to regard gift cards as impersonal. To change this, we should put the same amount of effort into presenting gift cards as we used to put into delivering traditional presents.
Check out my collection of free, downloadable gift card holders to turn any gift card into a thoughtful gift–in no time!
---
Wondering What You Missed in 2020?
If you are wondering what gift cards debuted last year, here's a video where I introduced the Giving Good gift cards and a few others. Multi-store gift cards offer the perfect blend of flexibility and fee-free, with a little something for any recipient to enjoy. Check these out.
---
Gift Card Tips
With gift cards being the most-requested gift on holiday wish lists year after year, consumers need help picking out the best gift cards, knowing how much money to load onto a gift card and what to do with unwanted gift cards. I can help with all of that and more. Below are a few quick tips.
| | |
| --- | --- |
| BEFORE the Holidays | AFTER the Holidays |
| | |
---
About Gift Card Girlfriend
From gift card tips and practical advice, to inspiring ideas and insights into the gift card industry, Shelley Hunter, Gift Card Girlfriend and spokesperson for Giftcards.com, is your go-to guide. As a gift card expert, she can address any gift card question or concern you have, plus share her signature way of turning gift cards into thoughtful, personalized gifts.

Learn more about Gift Card Girlfriend.

Happy Gift Carding!

~Shelley Hunter, Gift Card Girlfriend