Need an easy (cost-effective) way to tip your hairdresser or nanny this holiday season? Here's a list of best gift cards for holiday tipping.
According to Emily Post, "holiday tipping is really holiday thanking." In her blog on who to tip, she lists a suggested dollar amount for each service provider. Although cash is often preferable, small gifts are okay too. In fact, the advice she gives is something I say all the time—never give more than you can afford. If the recommended cash tip is too much for your budget, then a homemade gift, small token of appreciation or even a handwritten note will suffice. Since gift cards can run the range from extravagant to a simple gesture, they are perfect for just about everyone on your holiday tipping list. From your neighborhood barber to your daycare provider, below is a list of the best gift cards for holiday tipping.
What's Your Tipping Point?
I've always heard that the holiday tip should be equivalent to a month's worth of service. For a housekeeper, that might be a couple hundred dollars. For your son's guitar teacher, the amount is probably a little less. I'll be honest. My budget is typically pretty tight at the end of the year, so I can't afford to pay double for the services I receive in December–much as I wish I could. Still, it's nice to tip something since the people doing the work are likely in holiday crunch-mode too. That's why gift cards are the perfect solution. You can give a little or a lot and still be certain the recipient will be able to use it.
To pick the right gift card, decide how much to spend, then match that dollar amount with a gift card that is spendable in the same range. Here are a few suggestions:
Gift Cards for Less than $25 Tip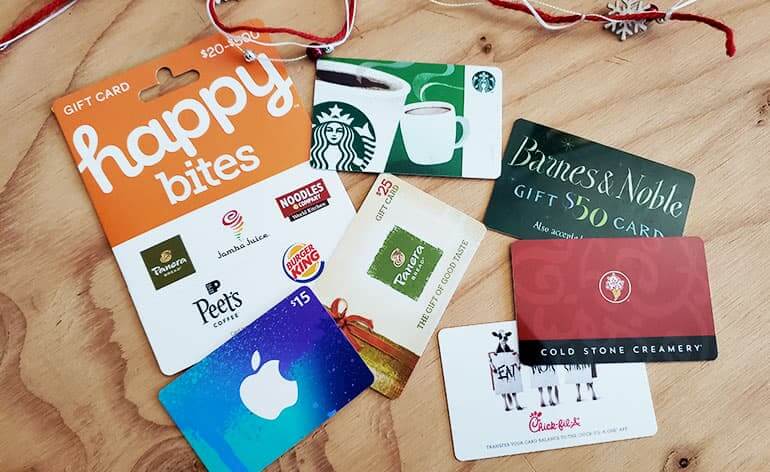 When I think of gift cards that are spendable at less than $25, I think of "grab 'n go" restaurants like Chipotle or Subway, simple indulgences like Starbucks or Jamba Juice and mass merchants like Target or Walmart. These gift cards work because the recipient can use the gift card without spending his or her own money and might even be able to use the card multiple times. While it's easy to spend $25 at Target quickly, you could probably take 4 or 5 trips to Starbucks with that same amount. If you know a particular place the service provider you're tipping likes to visit, then make that gift card your first choice–provided $25 is a usable amount. Here are some suggestions:
Panera Bread, Starbucks or a local bagel store
Jamba Juice, Cold Stone Creamery or a small fro-yo shop in town
Chipotle, Subway or a fast food restaurant
iTunes, Google Play or Spotify
Target or Walmart
Deliver this simple gift card with a heartfelt note of appreciation or tucked inside a small gift such as a travel mug (for Starbucks), a pair of mittens (for fro-yo) or a mason jar filled with candy canes (for Target). If you're feeling sheepish that the gift isn't worth a month's services, get over it. It's the thought that counts and you have certainly put some thought into this.
Gift Cards for $25 to $50 Tip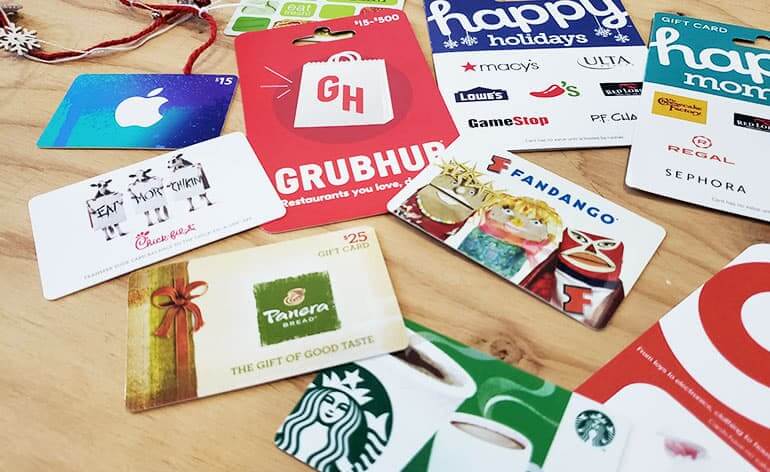 With just a little more money, you have several more options. Gift cards creeping up into the $50 dollar range can be used to buy dinner for a family of four, to fill up a small tank of gas or to buy a fashionable blouse at a boutique. You can even get a complete mani-pedi at reasonably-priced salons. If you're going for one decent experience versus several smaller ones (like the $25 Starbucks gift card), try one of the gift cards below:
Fandango, Regal Cinema or AMC Theatres
Olive Garden, Applebee's or Chilis
Target or Walmart (You really can't go wrong with these gift cards at any dollar value.)
Gift Cards for $50 to $100 Tip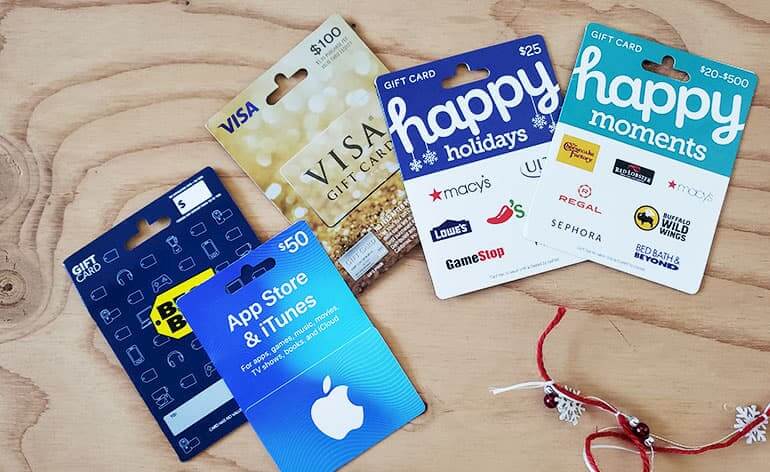 Is your regular babysitter saving up to buy a new pair of UGG boots? Is your handyman heading to Disneyland in the spring? With a dollar value nearing the century mark, you can pitch in on the fun. You can also select gift cards that are spendable at pricier places such as name-brand clothing stores, restaurants that use real tablecloths and pampering spas. You might even select a universal card such as a Visa® gift card that can be used almost anywhere–online, in stores and over the phone.
If you decide to buy a Visa gift card, then definitely consider making one yourself with a personal photo. For example, you might select a picture of the kids for your live-in nanny, a photo of your puppy for the dog walker or a snapshot of your begonias in bloom for the gardener. Taking the time to make your own gift card is a simple step that turns a universal card into a thoughtful tip.
DSW, Ann Taylor or a department store like Macy's
HomeGoods, Marshall's or T.J. Maxx (With such reasonable prices, this gift card will go a long way!)
Amazon, Barnes & Noble or GameStop (Great values at this amount too.)
Gas station, grocery store or drug store for more practical items.
Custom Visa gift card or Mastercard® gift card
Gift Cards for More than $100 Tip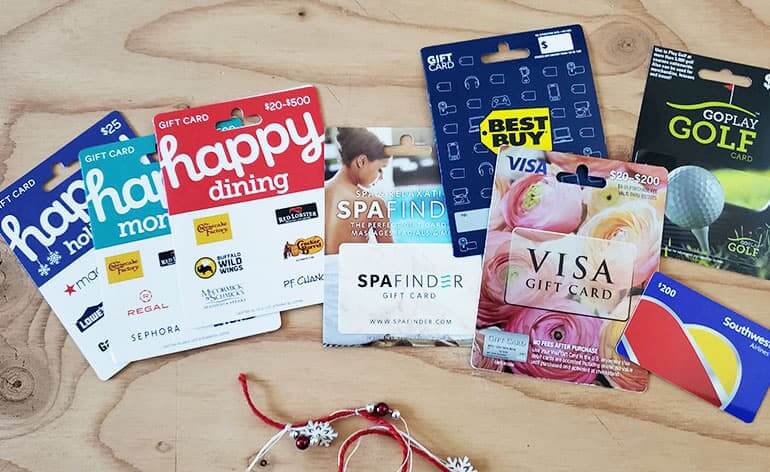 If you're spending more than a hundred dollars on a gift card, then I would either get a gift card you know the recipient will use–a favorite store or restaurant–or I'd stick with a universal gift card. At this dollar amount, we've moved past simple gesture so I don't want the gift card to go to waste. Beyond that, gift cards to nice restaurants, department stores and even electronic stores are in play.
lululemon, Urban Outfitters or Abercrombie & Fitch
Macy's, Nordstrom or Dillard's
P.F. Chang's, Outback Steakouse or a local restaurant
Spafinder or a Salon
Personalized Visa gift card or Mastercard gift card
More than $500 Tip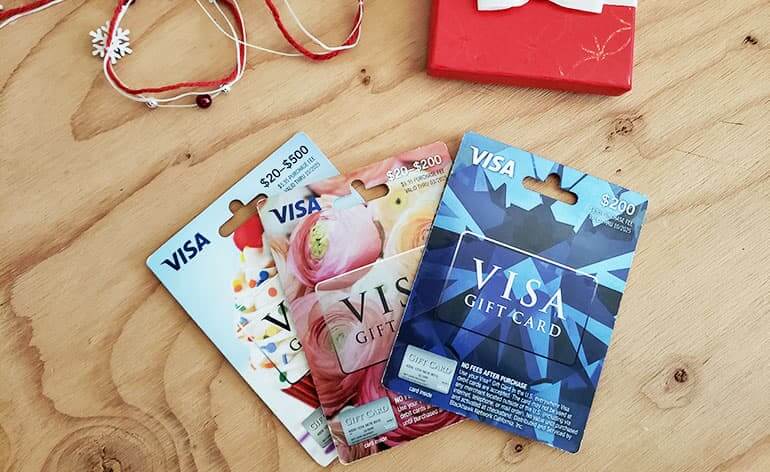 If you're giving someone a $500 gift card, then I want to come work for you! In this price range, the options are nearly as limitless as the gift cards available. You can treat someone to a high-end experience or you can give them the gift of multiple shopping trips. For my modest family budget, I'd rather have $500 to spend however I want than a single gift card that is extravagant, but not what I need.
Custom Visa gift card or Mastercard gift card. (My first choice at this level!)
REI or Bass Pro Shop
Apple Store or Best Buy
Williams-Sonoma, Ikea, Bed Bath & Beyond
Target or Walmart. (Imagine how much you could buy!)
Tips to Make it Easier on You!
If picking up individualized gift cards for holiday tipping is more than you can handle at the busiest time of the year, then consider buying multiple gift cards, ordering in bulk or sending gift card tips electronically. Below are a few suggestions to make holiday tipping easier on you:
Buy in Multiples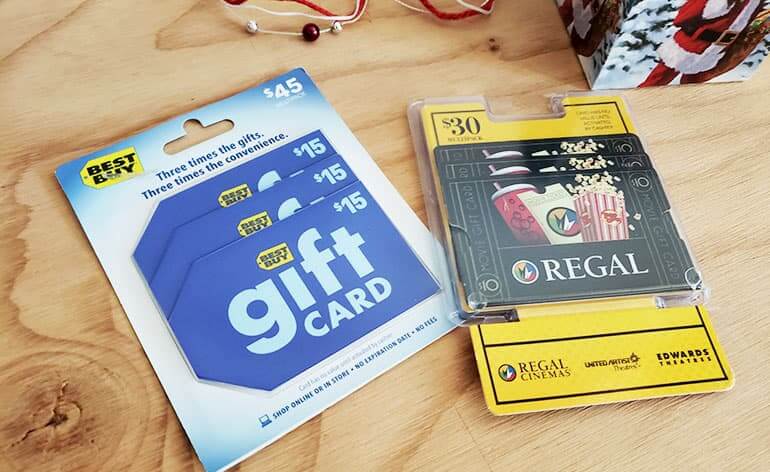 At the grocery stores, you'll see several gift cards sold in packages of three or more. Target even sells a ten-pack of gift cards that you can load with the same dollar amount. Think of gift cards that work for the majority of helpers on your holiday tip list and buy them all at the same time.
Buy in Bulk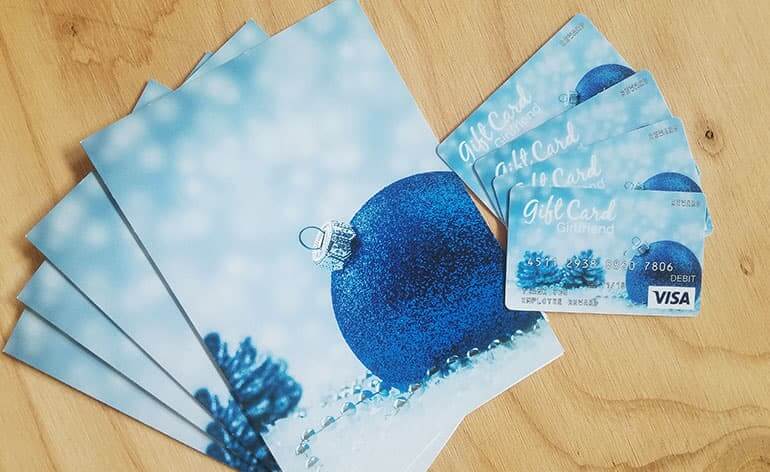 Whether you utilize our corporate gift card program (for orders of more than 50 cards) or just give yourself a few minutes to sit at the computer and order a bunch of consumer gift cards all at once, you can make custom gift cards in minutes. Last Christmas, I helped a friend buy gift cards for everyone at her office. In less than 30 minutes, the gifts were ordered and on their way.
Send eGift Cards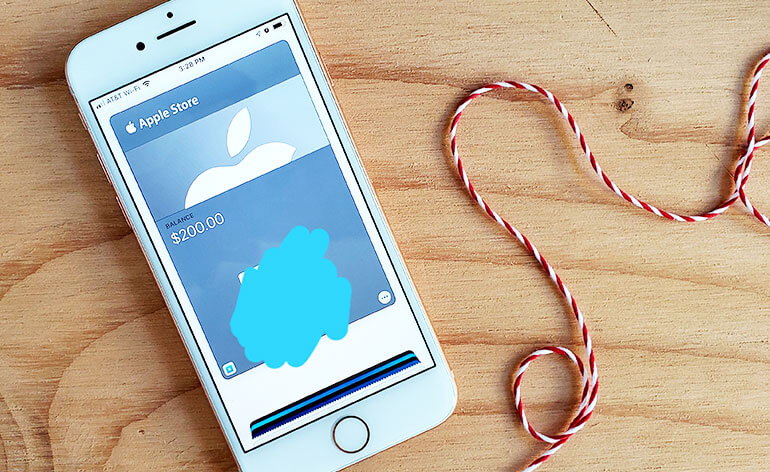 If you think ordering plastic gift cards online is easy, you should try sending them electronically. In less time than it takes to review your Instagram feed, you can send gift cards via e-mail, text or social media. This is an especially good solution for younger people like your neighborhood babysitter, dog walker or newspaper delivery boy. I "tweeted" my daughter a Starbucks gift card when she left for school one morning to wish her good luck on a day she'd been dreading. It only cost me $5, but she used it to buy a hot chocolate before class. Simple gestures can be just as appreciated as grand presentations.
The Last Word on Tipping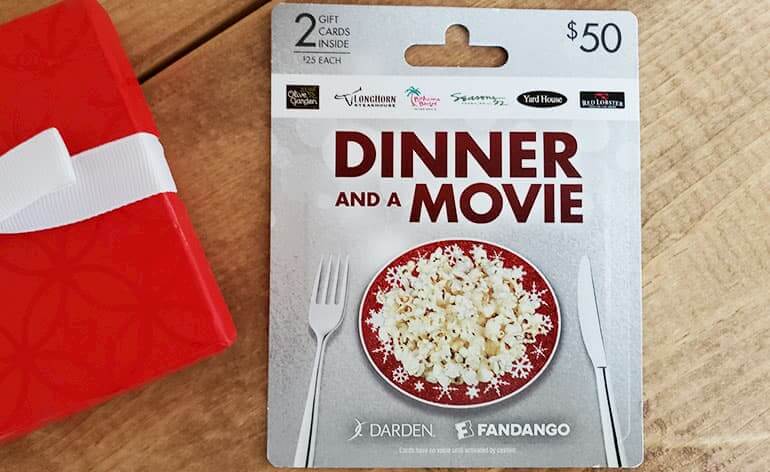 Make sure you tip service providers in a way that works for THEM, not for you. A friend of mine, for example, works as an administrative assistant to some powerful executives. At Christmas, they used to give her gift cards to the elite department store they all shopped at–we're talking outfits that cost a couple thousand dollars. Despite their well-meaning intentions, she had a hard time using the gifts because she couldn't afford to shop at that store on a regular basis. So, finding a way to use the gift cards without spending her own money or having only enough spending power to buy a single (quite expensive) item was not very satisfying. Eventually, the execs picked up on the disparity and changed their approach. They gave her the same dollar amount, but put the money on gift cards to her favorite stores. (That's when she really started to enjoy holiday gifting at the office!)
So whether you're giving a little bit to a nursing home employee or big bucks to a butler, pick an amount you can afford and use it to select a gift card the recipient will use. When in doubt, go with a universal gift card that can be used anywhere–it's almost as good as cash.
Do you have any other questions about gift cards for holiday tipping or need gift card help? Reach out to me in the comments below, on Twitter (@GCGirlfriend) or on Instagram (@Gift.Card.Girlfriend).
Happy Gift Carding!
~Shelley Hunter, Gift Card Girlfriend