With some schools online this year, many parents are struggling to keep kids on task and still get their own work done. Here are some tips and gift cards to help!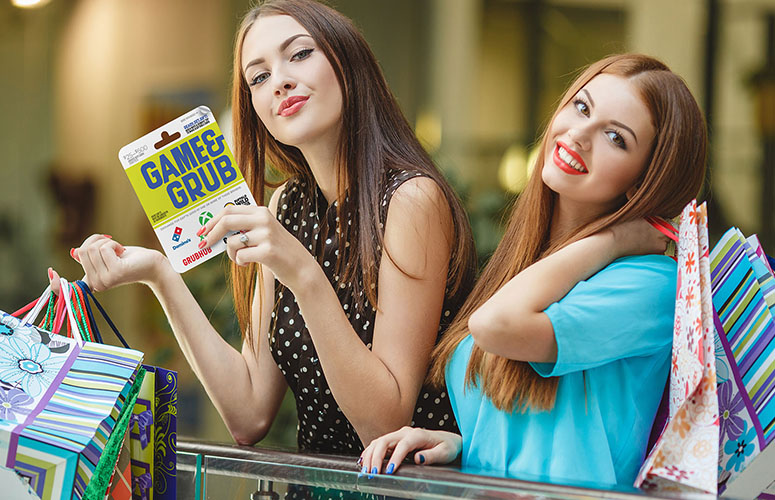 Pro Tips from a Work-At-Home Mom
I've been a work-at-home mom for over 20 years. Though my kids are older now and easily able to entertain themselves while I work, I remember the days of bringing my laptop to the roller rink so I could work while the kids skated, scheduling conference calls during naptime and begging middle schoolers to be quiet long enough for me to record a media interview.
Working and "mom-ing" simultaneously required a constant juggle of play dates, school pickups, soccer practices, emails, blog posts, project deadlines and more. And many nights I stayed up late to work a few solid hours after the kids went to bed.
Though work-at-home life sounds chaotic when spelled out like that, I chose to be there every single day and I have no regrets. Plus, as my kids got older, the balancing act got easier. I also learned a few tricks that helped me and the kids function better over the years.
Tips for Working at Home with Kids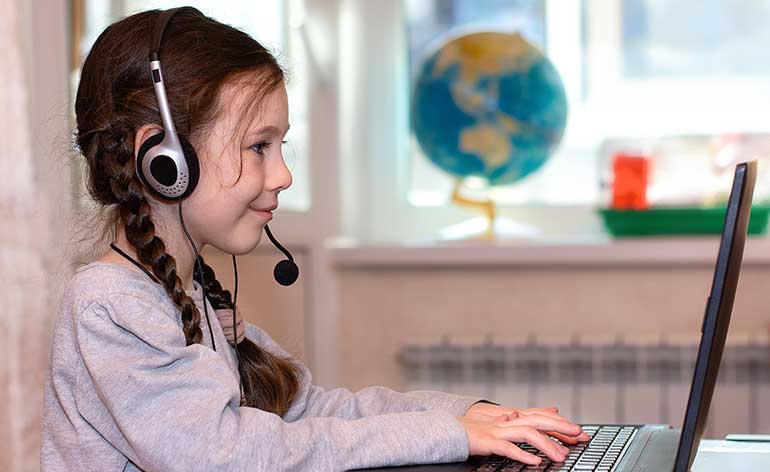 It may not be easy to strike a perfect work-life balance, but the following pro tips on working from home with kids underfoot can help you get it close:
Be where you are. When I tried to "do it all" and multi-task my way through the day, I felt like a failure as a mom and as a professional. Instead, I learned to be "all in" for each moment. When I rocked my baby to sleep, for example, I left the emails unanswered. When I jumped on the computer after dropping the kids off at school, I left the dishes for later. Focusing on one experience at a time helped me to give my best to each moment.
Work in smaller chunks. I learned to work in increments of as little as five minutes at a time because sometimes that's all I had. I fit small tasks such as setting up a social media post or scheduling an interview around our family activities. I saved bigger jobs such as recording a video or writing a blog post for naptimes and after the kids' bedtime. Scheduling my work this way relieved the constant pressure of needing to complete tasks while also being there for my children.
Be honest with co-workers. Although I made every effort to create a professional environment in my home for phone calls and virtual meetings, I always told clients and employers that I had tiny co-workers close by. This is not to say that I never frantically waved my hands at my kids to demand their silence or hid in the closet to shut out the background noise for an important call, but I didn't have to confess a lack of childcare after an interruption either. When I say in my bio that I left the traditional workforce to be unapologetically home with my children, I mean it.
Schedule breaks. On Tuesdays, we took big day trips. I kept my phone handy so I could check in via email as needed, but generally left the home office unencumbered by work and took the kids on adventures. On Fridays, we spent the mornings at the park. On Thursday nights, I shut down my work and watched shows with my then husband. And I never work on Sundays. Though I took other breaks each day for sure, having these designated no-work-zones on the schedule gave us all something to look forward to and time to strengthen family relationships.
Be kind to yourself. Lastly, remember that raising a family is a long game. Being a parent is a hard job even under the best of circumstances. So give yourself a break if you're trying to both love your kids and be at the crossroads of their lives while also supporting them financially. In my opinion, if you're going to fail at something, choose to drop the ball at work and pick up the ball (and toss it) with your kids. I know from experience, the work will still be there, but the kids won't.
Though I did this work-at-home dance for two decades, I never homeschooled my kids at the same time. I didn't have childcare when they were little, but I did send them off to school once they got old enough to enroll in elementary school. Having large chunks of time to work during the day helped me to eventually close the computer on evening work and get to bed at a reasonable hour each night. What a gift!
If you don't have the luxury of sending your kids to school this year or have chosen to keep your kids home for health and safety reasons, then I want to restate the importance of the tips above: Don't try to do it all. Work in smaller chunks. Don't apologize for having your kids in the "office." Schedule breaks and, for goodness sake, be kind to yourself. This isn't easy, but you can do it.
Now let's get to the gift cards.
10 Gift Cards to Help You Homeschool Your Kids and Get Your Own Work Done
To make life easier on working parents who will also be homeschooling their kids this year, I collected a list of gift cards that will help prep for the process and survive the moments. So if any grandmas or grandpas out there are wondering what they can do to help their kids (and grandkids) survive this year, check it out.
Below is a list of 10 gift cards you can give someone who is working from home while also teaching their kids.
1. Make it a Great Year with Celebration Gift Cards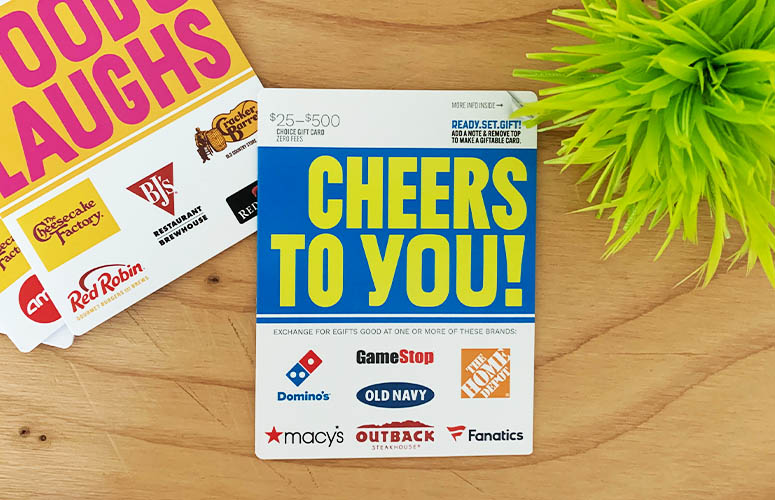 Though your kids might not be going "back to school" as they have in past years, I think it will be more important than ever for parents to put on a happy face and set the tone of positive thinking. The Cheers to You gift card can be used to buy a new outfit for school (gotta look good on those Zoom calls!), new makeup or hair products to glam up, decorations for their desk or even a new desk. Just keep on thinking happy thoughts.
Buy a Cheers to You gift card or another multi-store gift card.
2. Create "Lunch and Learn" with Grubhub Gift Cards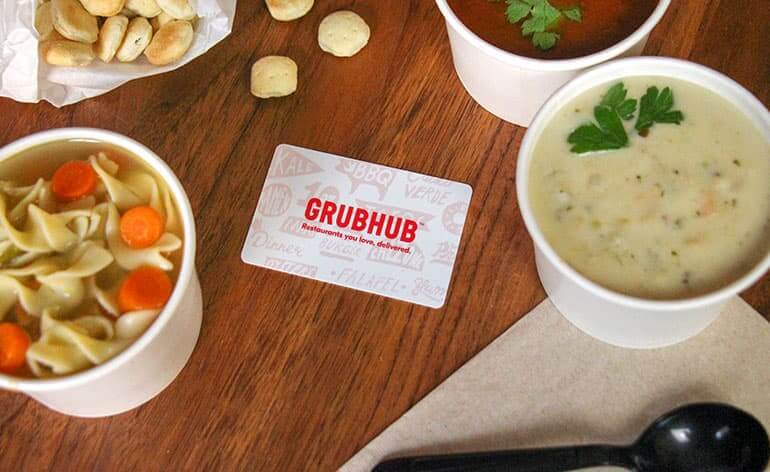 Prior to 2020, I know a mom who grounded her tween-age son for ordering food delivery from his phone because he didn't want to make lunch. We laughed as she told me about it, but she was not amused a couple of days prior when the doorbell rang and a cheeseburger got dropped off on the porch. Now that everyone is home and a little tired of homemade lunches, Grubhub has become her friend.
As you look for ways to get more done with less time this school year, consider bringing in lunch once a week with a food delivery gift card.
Call it "Food Truck Friday," "Mom's Not Cooking Monday," "Adventure Lunch Bunch" or something else fun. Then create a rotation allowing the kids to come up with a schedule, choose the restaurants, place the orders, calculate the tips and more. In the spirit of learning, you might even try new restaurants or even new types of food.
Honestly, these are important life skills!
Read this post on the best food delivery gift cards or just buy a GrubHub gift card.
3. Mind Your Ergonomics with Wayfair Gift Cards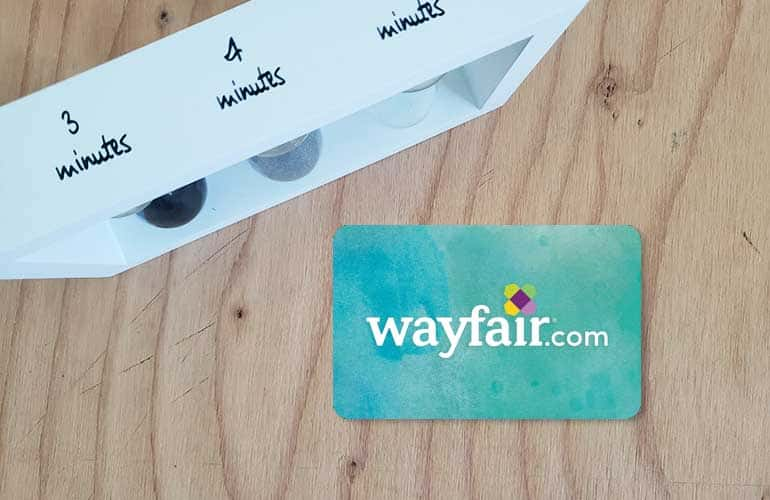 Because I have worked from home for so long, my home office gradually evolved from a particle board desk and a kitchen chair to a solid desk with a keyboard tray and an ergonomic chair. As my co-workers got sent home from the office during the COVID-19 quarantine, many had to make similar adjustments to their work environments in rapid fashion. Though many initially resisted making permanent office adjustments in their homes, even the slow-to-adopt group eventually bought ergonomic desks and chairs as the weeks wore on.
If you're staring down the barrel of working from home while homeschooling your kids for the next 180 days…not including weekends…then it might be time to get serious about your home office and schoolwork environments as well.
With a Wayfair gift card, you can pick up small office essentials such as filing systems and bulletin boards or go big with desks and chairs for the entire homeschooling team.
4. Add Cost-Effective Technology with eBay Gift Cards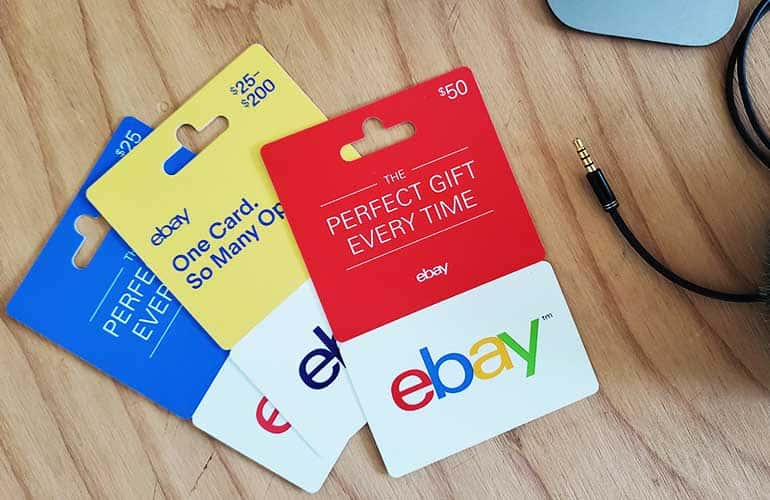 If you're sitting in a one computer home and have several family members who will need online access this school year, you might want to look at used or refurbished technology for a cost-effective way to increase the number of devices in your home. Since most online classes use online technology (versus a bunch of software that needs to be installed on a computer), simple devices are often good enough to get schoolwork done.
With an eBay gift card, you can check out their "casual computers" selection of laptops and netbooks.
I know from experience that when my kids have to share a device, I spend inordinate amounts of time as a referee—deciding who gets to use the machine first, how long each turn should last and whose work takes priority in a crunch. Trust me, it's a no-win situation because all parties are certain the others are hogging it.
Do yourself a favor and make sure that you and all your co-workers have the technology needed to work simultaneously.
5. Create Virtual Recess with PlayStation, Xbox, Nintendo and Other Gaming Gift Cards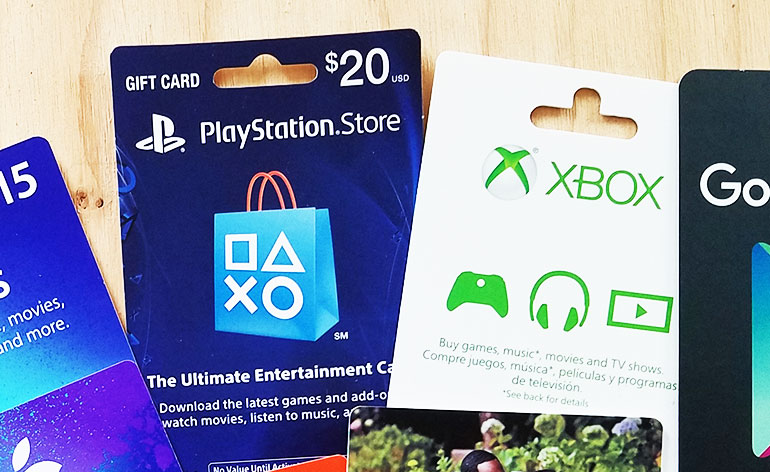 When the kids need a break from schoolwork and want to hang out with friends, send them online to game with their buddies. (Don't worry. I've got some physical activity suggestions below.) If your kids are on the same class schedule as local friends, it should be easy enough to add "game time" to the daily task list. Kids who get their work done quickly might even be rewarded with additional game time as well.
If you make a set time for video games, you can schedule your own conference calls during that same block of time knowing that the kids will be busy and they won't complain if your meeting runs long and they get a few extra minutes.
Here's a list of the best gaming gift cards including those listed above, plus other cards like Roblox and more.
Buy a PlayStation, Xbox, Nintendo or Roblox gift card.
6. Get Ready to Coach P.E. with Hibbett Sports, Cabela's or REI Gift Cards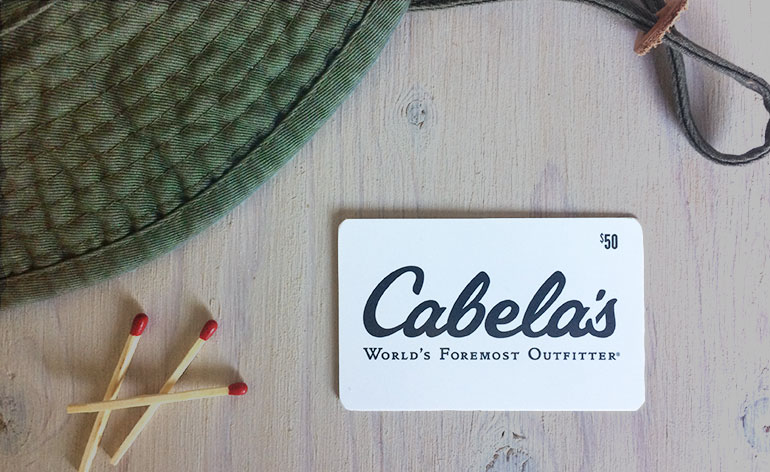 The kids might not get to play dodge ball or kick ball with 30 classmates this year, but they still need to get out their wiggles during the day. And with so many school teams being put on pause, older kids need physical activity every bit as much.
To survive this work-school combination, schedule physical education (P.E.) breaks as a family and learn a new sport together or enroll the kids in lessons so you can work while they learn from a pro. I spent many hours working in my car while my kids went to soccer practice, baseball practice, swim lessons and more. To stay productive, I rearranged my tasks to ensure I had work I could do on my laptop without a wi-fi connection.
During quarantine, several families bought new bikes, pickle ball racquets and hiking shoes for their kids. Even my own teenagers started hitting golf balls at the driving range for the first time. I'm thrilled that they found a new sport to love during this time, which is something that wouldn't have happened if they had been allowed to participate in their normal activities.
With a gift card to a sporting goods store, you can buy the equipment needed to make P.E. more fun than it has ever been.
Buy a Hibbett Sports, Cabela's or REI gift card.
7. Teach Shop with Lowe's or The Home Depot Gift Cards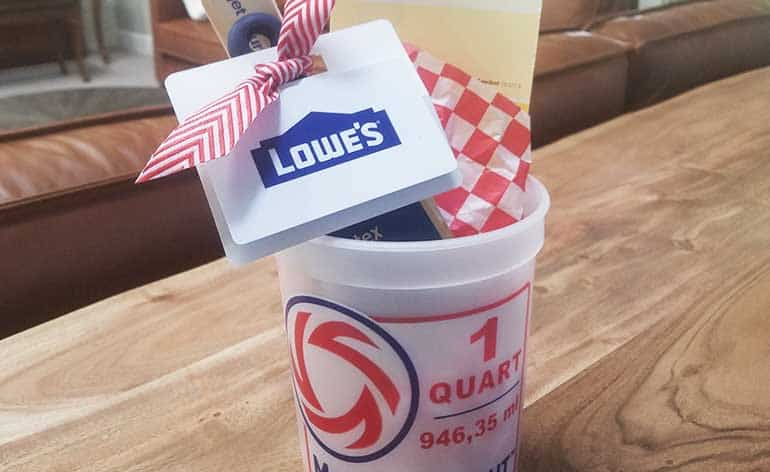 I just dropped by to visit a friend's house and found she had a thriving garden thanks to her time spent at home these past few months. Even better, her kids had learned how to do some of the basic upkeep and excitedly picked fresh tomatoes off the vine. Together, they are learning how to can vegetables for the winter.
We know that learning is going to be different for many families this year. And, in some cases, incomes have been cut as well. My friend's garden helped her stretch the family budget during some lean months when she couldn't work as usual.
Are there some things you can do to keep your kids learning while also helping around the home? Can you repurpose a family project to make it part of learning?
With a gift card to Lowe's or The Home Depot, you could pick up supplies to build your own desks, start a fall garden full of pumpkins, develop a shop curriculum or get really creative and add onto the house. One of my friends partitioned off part of the dining room for a makeshift cubicle in a busy home.
And even if you don't get as ambitious as that, a home improvement store gift card can be used to buy light bulbs, toilet paper, cleaning supplies and other home essentials you're likely to go through faster than usual since everyone is home.
Buy a Lowes or The Home Depot gift card.
8. Make a Reading Nook with Kohl's Gift Cards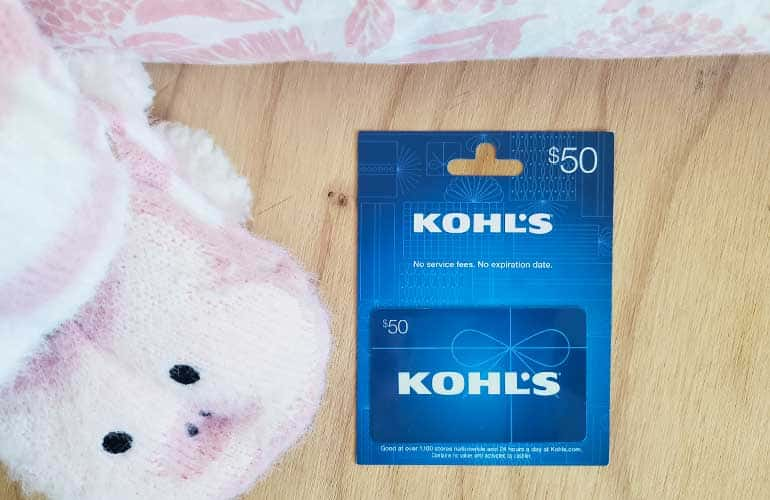 Teachers often create cozy reading spaces in their classrooms. Some teachers throw a bunch of pillows on a large area rug, others strategically place bean bag chairs throughout the room, and one teacher I know even has a hammock. Cozy nooks like these help kids get comfortable and relax into their reading.
If you're going to be homeschooling your kids this year and you've already tackled the workstation for a dedicated learning environment, then why not give each kid a special reading nook as well? It can be in the bedroom or some place creative like a covered patio or a treehouse in the backyard. The more unique, the better.
With a Kohl's gift card, you can buy area rugs, pillows, blankets, bean bag chairs, lamps and even decorative string lights. Make it special and the kids are more likely to look forward to reading time—which means you have more quiet time to get your own work done.
9. Get a Class Pet with PetSmart and Petco Gift Cards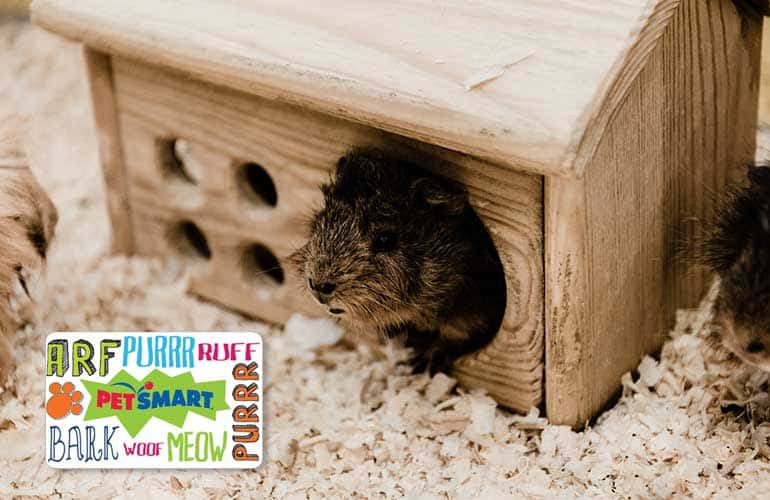 I'm not an animal person, but I have heard that the best time to get a new pet is when you plan to be home for several days or weeks in a row. So why not take advantage of this time and get the animal your kids have been asking for? With a pet store gift card, you can select a pet and get all of the equipment necessary to take care of it.
Buy a PetSmart or Petco gift card.
10. Stay Flexible with Custom Visa Gift Cards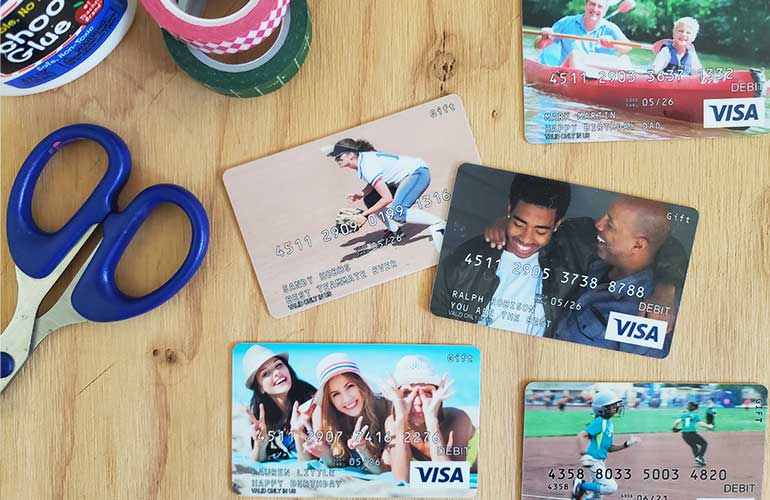 With traditional school supply lists full of paper, pencils and college-ruled composition books being traded for online learning tools, chances are you will discover additional needs such charging stations, headphones, ear buds, keyboard trays, webcams and more. You may also find yourself routinely looking for more things to keep the kids busy such as craft supplies, puzzles and board games.
In the spirit of remaining flexible this year, make a custom Visa gift card that can be used to buy almost anything. You can buy a regular Visa gift card at the grocery store, but I think it is more fun to make personalized cards using photos from your phone or desktop. I have given each of my kids a custom Visa gift card for the holidays and birthdays, and believe me, the extra touch brings an extra big smile.
I find that kids learn a lot about money management with gift cards. You can read this post for my tips on helping kids redeem gift cards. Math skills are an obvious plus, but they can learn other valuable life lessons such as "quality over quantity," "buyer's remorse" and "want versus need." I know my kids have experienced all of those things as I have given them the freedom to redeem their gift cards however they want.
As I write this post, my own school district is still deciding how to handle the COVID-19 crisis. How and when my youngest (now a junior in high school) attends school is still undecided. I have a feeling the plan will change frequently with some time spent in school, some online, and some in a hybrid solution. But regardless of what he's doing, I know that I will be working from home as I always have.
To that end, I plan to prepare our shared workspace the best I can by gearing up as needed, making dedicated spaces and then just breathing through the adjustments as they are required.
What about you? How are you planning to work from home while also homeschooling your kids? Let me know in the comments below, on Twitter (@GCGirlfriend) or on Instagram (@Gift.Card.Girlfriend).
Happy Gift Carding!
~Shelley Hunter, Gift Card Girlfriend